My new home of Redcliffe in Queensland has a very special connection with the Bee Gees. The Gibb brothers signed their first music contract on the kitchen table of their Redcliffe home and they played their first gig, in 1958, at the Redcliffe Speedway.
The success of the Bee Gees worldwide is remarkable, not just for the fame they achieved but also for the way they adapted their music to the times. They enjoyed hits over many decades, not just through replays but rather by  coming up with new numbers and even new styles of music. Indeed, the sole surviving brother, Barry Gibb, launched a new solo album, In the Now, only a few weeks ago.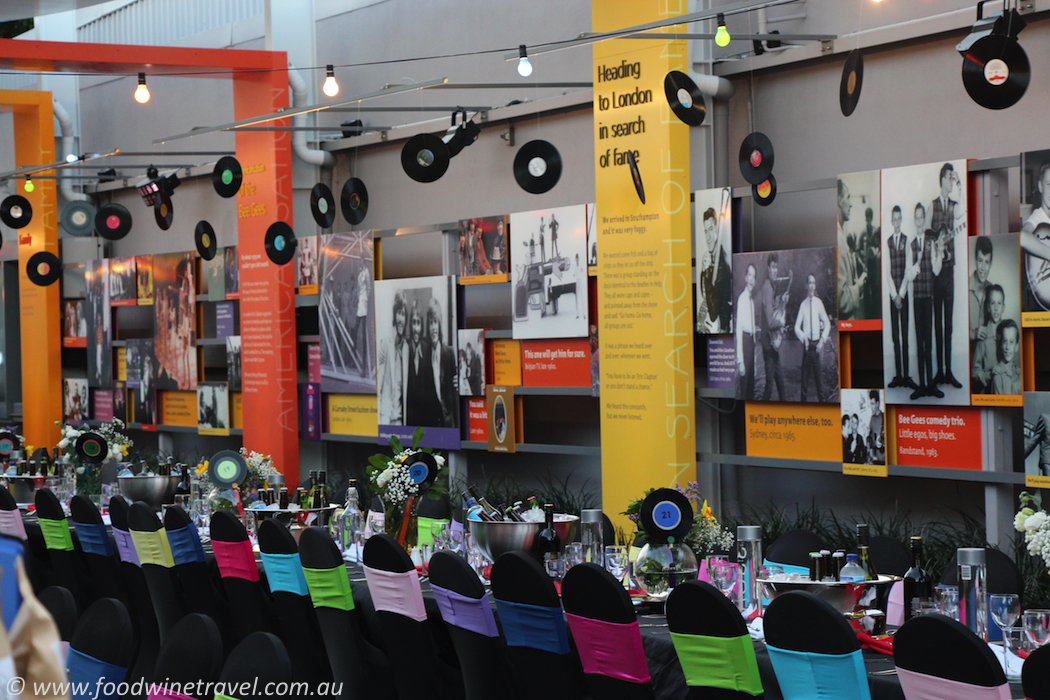 Gibb has fond memories of Redcliffe and has been closely involved in the development of Bee Gees Way, the Moreton Bay Regional Council's tribute to the Gibb family. Barry Gibb was present for the opening of the second stage of Bee Gees Way in September 2015 and Redcliffe folk turned out in their thousands to welcome him as he walked the red carpet.
We were there too and the excitement in the crowd that day was palpable. Barry Gibb happened to be staying in the hotel right next door to where we live, and for a few weeks in September 2015, Bee Gees fever was very much Stayin' Alive in little ol' Redcliffe.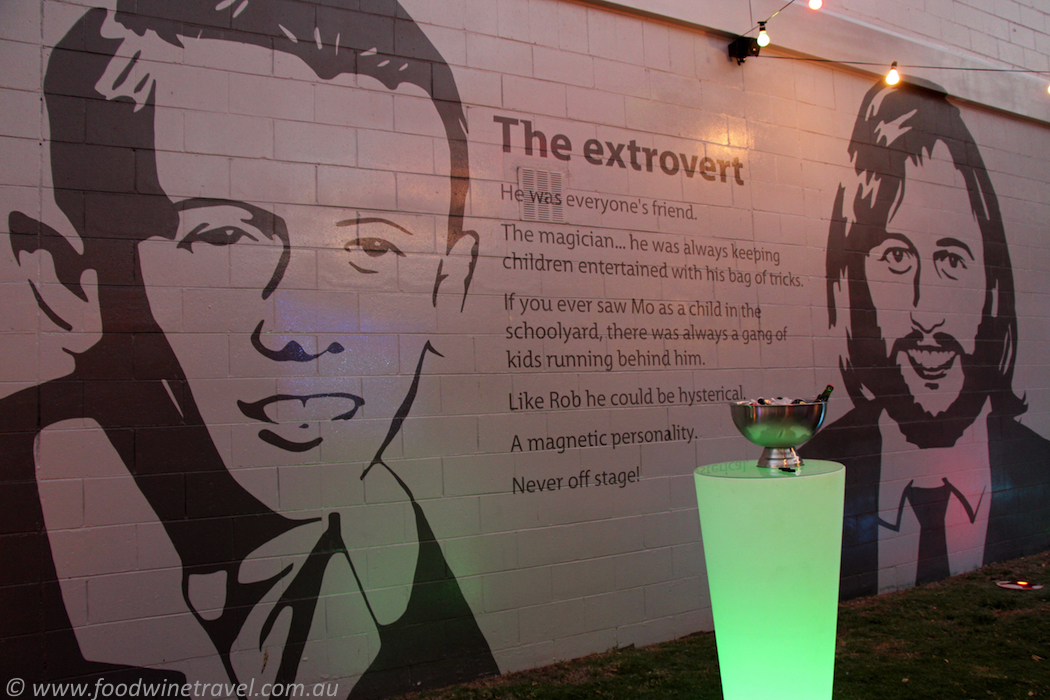 So yep, having fallen in love with our new Redcliffe home, we've fully embraced the whole Redcliffe/Bee Gees Way thing. And when tickets went on sale for a very special dinner being held in Bee Gees Way, it was a case of 'count us in'. The dinner was part of the Redcliffe Festival program and the organisers excelled themselves in pulling off a brilliant event that deserves to become annual.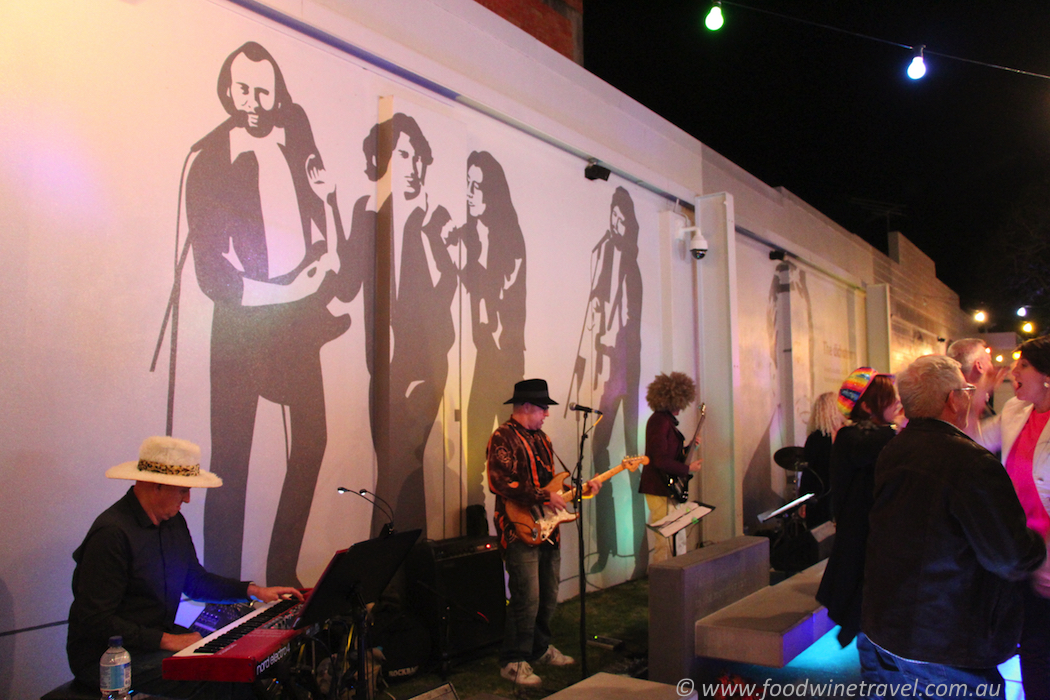 The laneway between Redcliffe Parade and Sutton Street was closed to passers-by, and long tables set up for a 3-course sit-down dinner for just shy of 200 people. The space was beautifully decorated in a '70s music theme, with peace signs sprinkled on the tables and a strip of red carpet at the entrance. There was live entertainment and a dance floor.




The $110 ticket price included a good selection of wine, beer, cider and other drinks. We indulged in decadent espresso martinis, the Italian Emporium put out platters of their mini vanilla and chocolate cannoli, and local coffee roaster, Neli Coffee, served affogatos, espressos and cold-pressed coffee. The three local restaurants that catered for the event – the Italian Emporium, Reef Point Cafe, and Pines Bar + Restaurant – did a great job, especially when you consider the dishes had to be delivered from their respective establishments.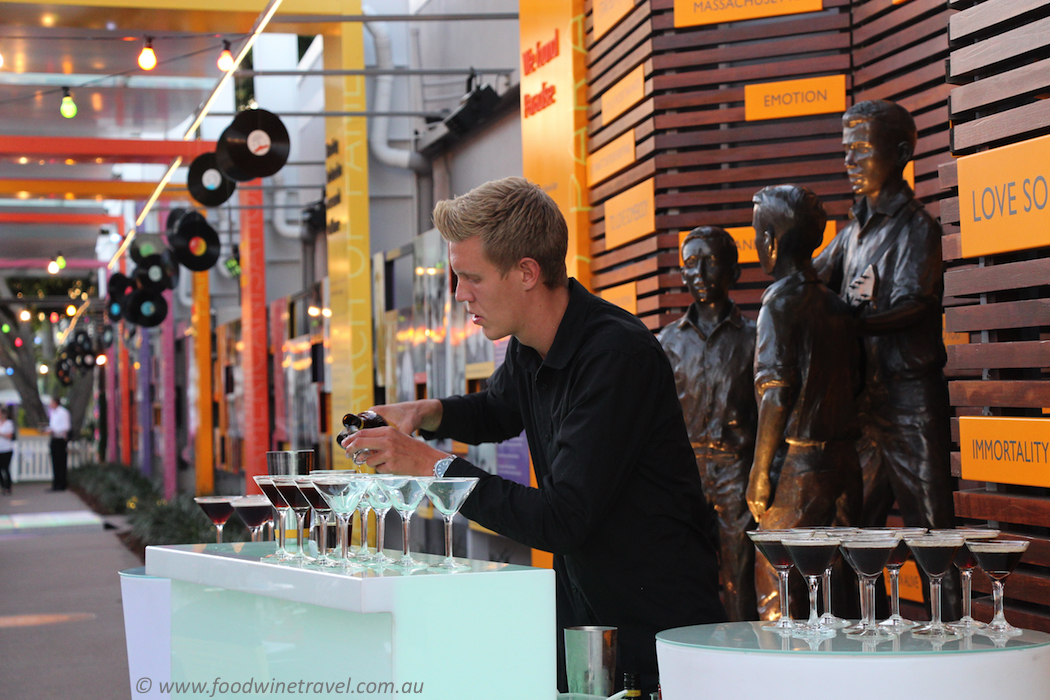 The menu:
Entree:
Tian of crab, tomato, fennel, and avocado with shellfish bisque, fingerlime pearls, caviar and micro herbs (Reef Point Café).
Ricotta, caramelised onion and basil ravioli in white wine butter sauce (Italian Emporium).
Main:
Free range chicken breast marinated and grilled, wild mushroom risotto cake, white wine and truffle cream sauce. (Pines Bar + Restaurant)
Slow roasted rack of lamb with lemon thyme, rosemary and za'atar, roasted root vegetables, red current and port glaze (Pines Bar + Restaurant)
Dessert:
Sicilian Cassata Cake (Italian Emporium)
Sicilian Peaches (Italian Emporium)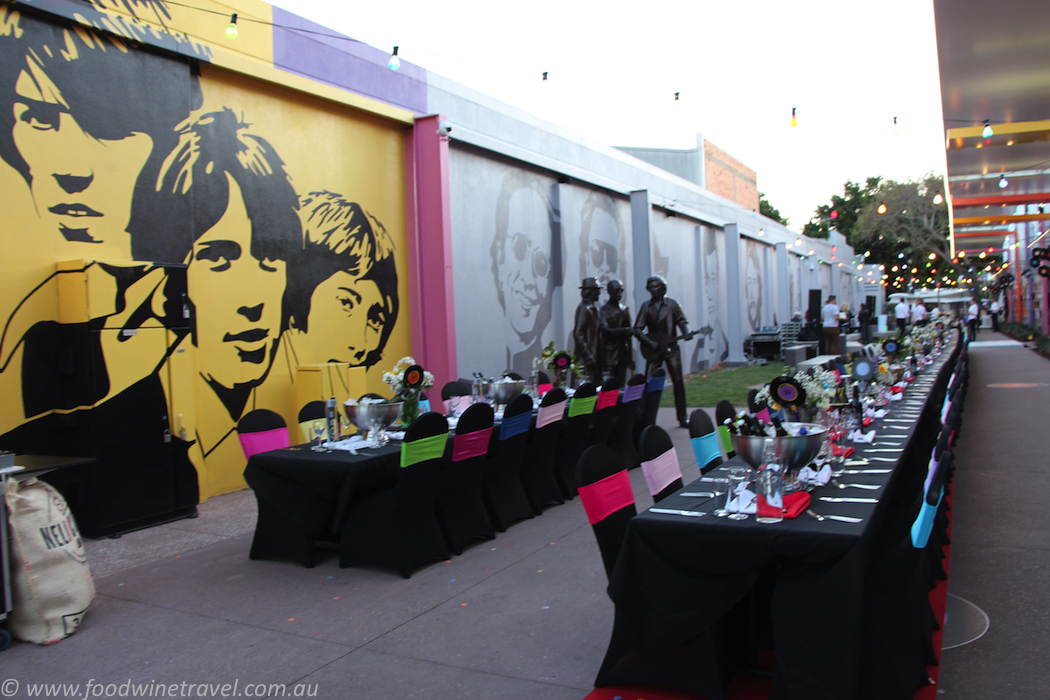 We've heard that the organizers would like to see Redcliffe Parade closed off for a similar dinner next year, with tables set up along the parade, but personally I loved the setting in Bee Gees Way. It was sheltered from the wind and had a special ambience. If there were any improvements that could be made, it would be to the sound quality – we could barely hear the MC at our end.
We would like to have heard more of the older Bee Gees songs, and some people felt that "alternate drop" with the food should have meant alternating down each side of the table, rather than chicken served all the way down one side of the table, and lamb served all the way down the other.
Nevertheless, what a wonderful tribute to Redcliffe's most famous export. We hope the dinner will become an annual event.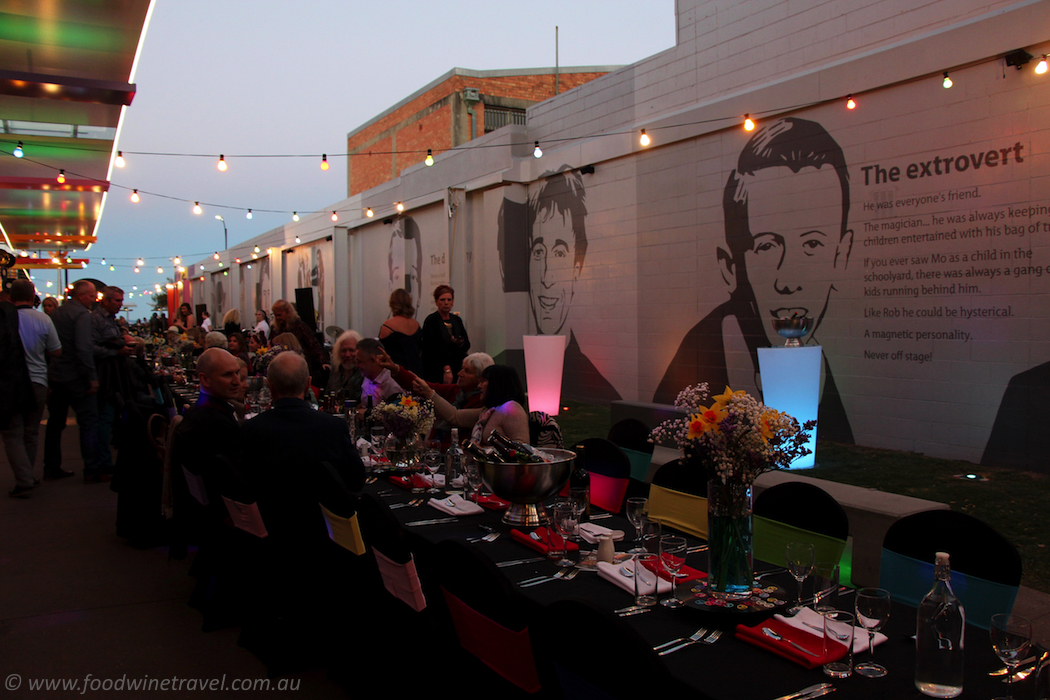 **If you've enjoyed this story, you might be interested in our post about the State Library of Queensland's acquisition of what is thought to be Australia's most comprehensive collection of Bee Gees albums and memorabilia.