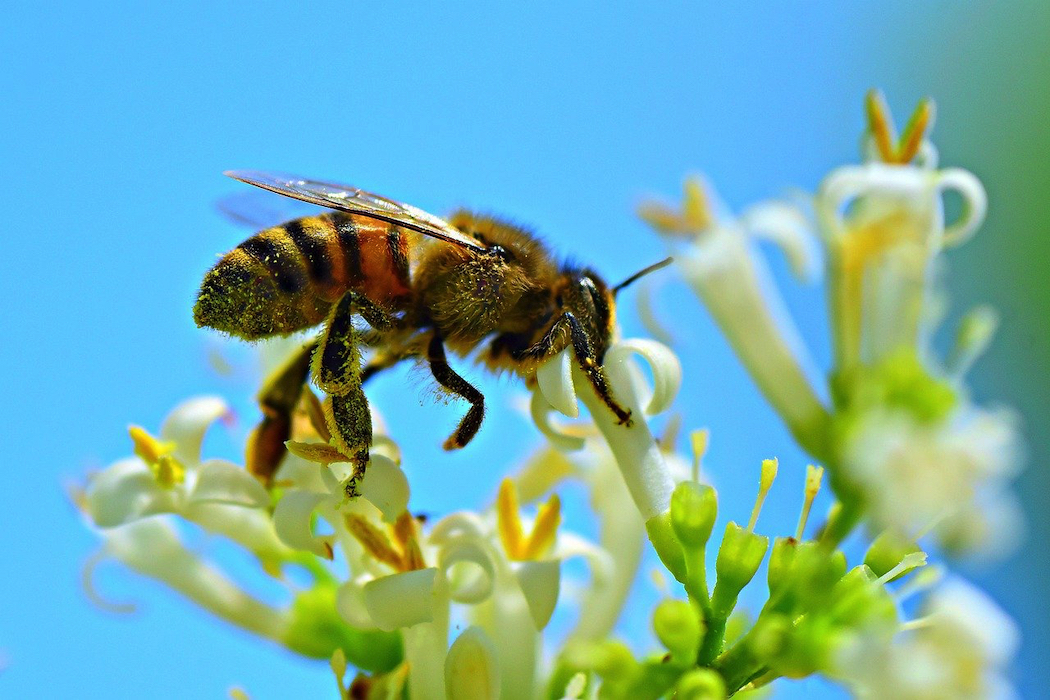 Last week we had the pleasure of going to morning tea at West Village, a cool new urban precinct that is developing around the old Peter's icecream factory in Brisbane's West End. It was a glorious day and the setting was delightful: at a long table set up outdoors on the lawn behind a white picket fence.
The table was set with beautiful floral arrangements and the finger food was beautiful too: dainty leatherwood honey tartlets, smoked chicken sandwiches, scorched honey and dark chocolate truffles, all accompanied by a refreshing citrus and honey drink. As lovely as it was, though, it wasn't all play.
There was a serious message to be told, about the threat to the world's bee population. So greatly threatened are these valuable pollinators that a few years ago the United Nations declared May 20 annual World Bee Day. The day is designed to remind people of the crucial role bees play in the survival of the world's ecosystems, and in turn, our food security and nutrition.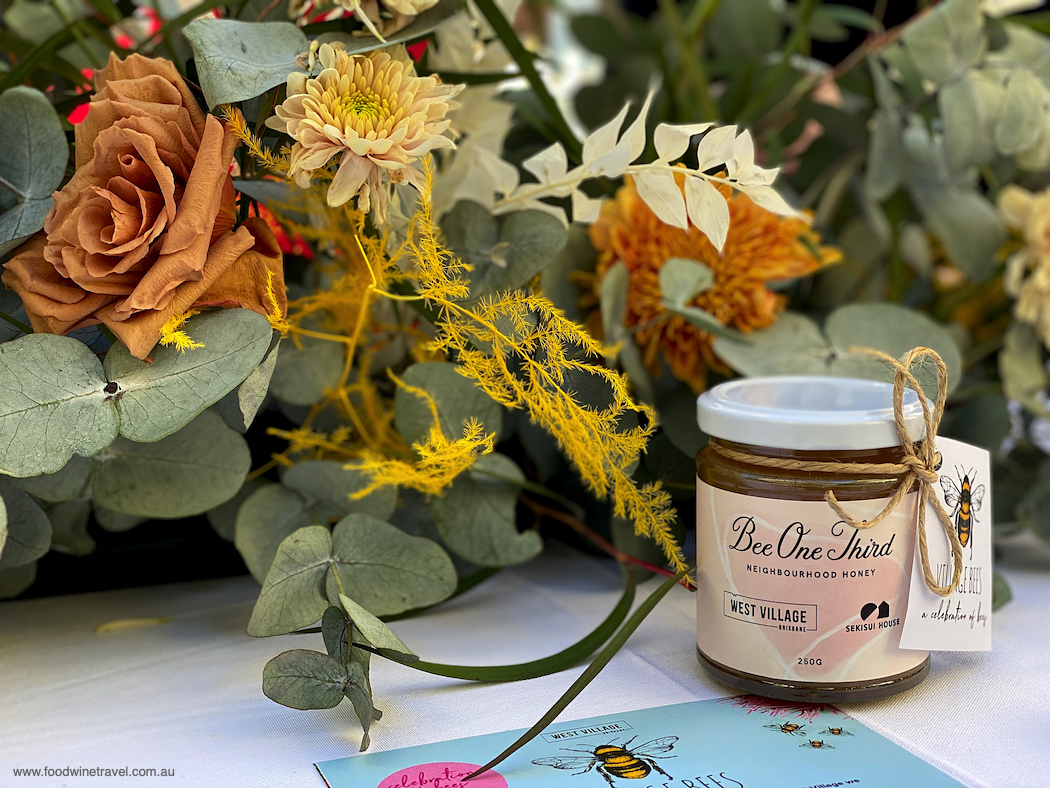 More than 75% of the world's food crops and 35% of global agricultural land depend on pollination. Yet bees and butterflies, and to a lesser extent bats, are under threat of extinction. If the trend continues, it will have dire consequences globally for fruit, nut and vegetable crops.
It's heartening to see urban developments like West Village embrace the issue and put in hives to bring back the bees. It's a real feel-good story knowing that the production of delicious local honey is making a contribution to the world's food security. The West Village hives are managed by Bee One Third Honey, a local business founded by Jack Stone in 2012.
Jack says West Village is a mecca for bees. Currently there are three hives in the garden; eventually there'll be more on the roof of one of the buildings, when construction is finished. For the moment, some of the hives have been relocated to the wetlands north of Brisbane Airport.
A giant Bee Lantern sits on the Village Common, next to where we had morning tea. This fabulous laser-cut metal sculpture created by the Dead Puppet Society stands 3 metres tall with a wingspan of 3.7 metres. It's powered by the sun to light up at night with a spectrum of colours and patterns inspired by different bee species.
It was created specifically for Bee Month, for West Village has created a whole month of celebrations around World Bee Day. Since early May and continuing until June 12, it is holding a range of workshops on subjects ranging from building your own bee-attracting garden to making beeswax wrap cloths.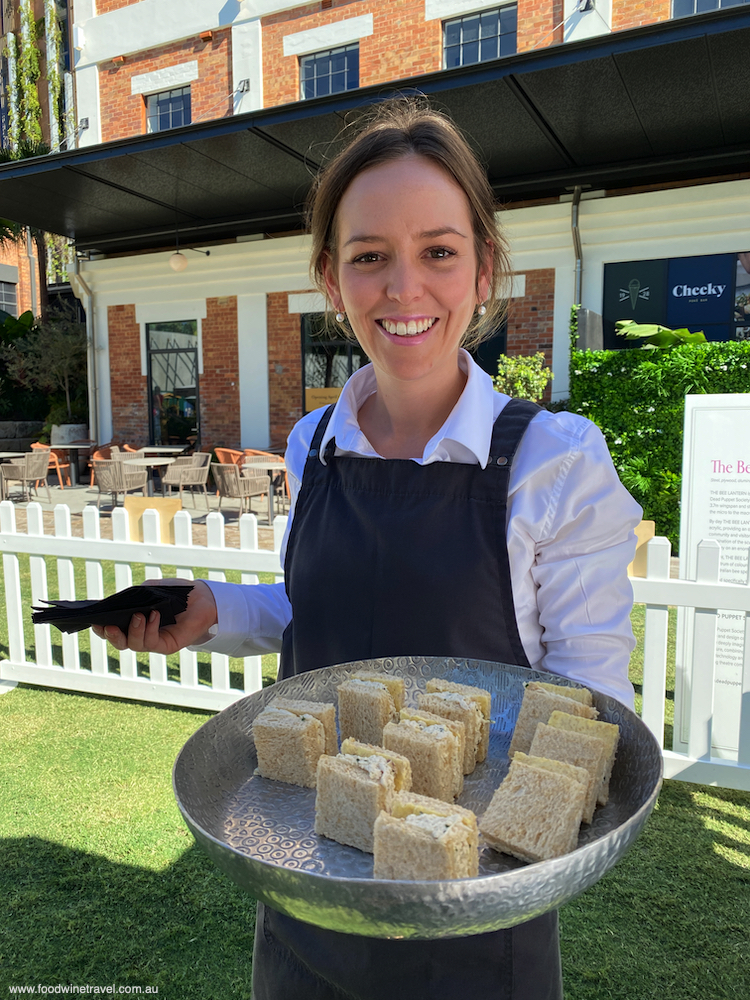 West Village has created an excellent online portal with bee facts, bee craft projects, gardening information and recipe tutorials for delicious dishes using honey.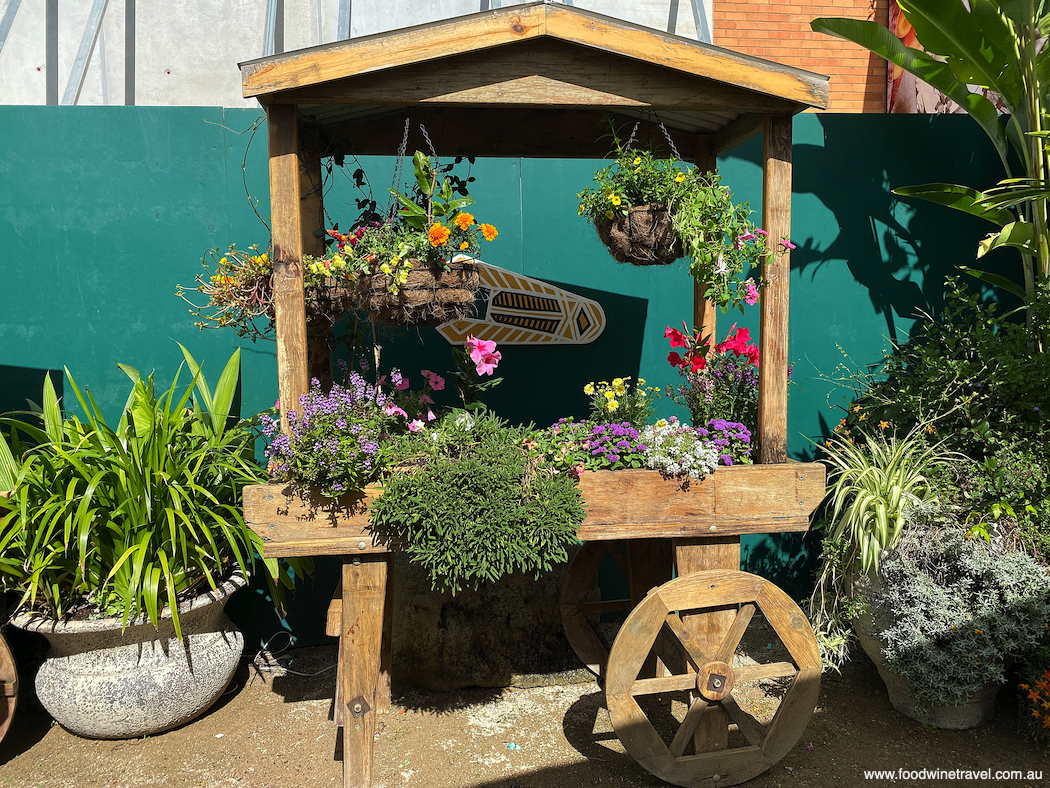 Jack took us through a tasting of three different honeys to demonstrate how honey can be appreciated in the same way wine is evaluated. We were given tasting sheets with room for comments on colour, aroma, clarity, texture, flavour, taste and additional comments.
The first one we tasted was a blend of yellow box and canola, from western Queensland. Eucalyptus melliodora, commonly known as yellow box, is endemic to south-eastern Australia. This honey has an intense aroma of hay/straw (melliodora means 'strong odour') and a light amber colour. It is velvety and thick but very clear with a smooth lingering taste.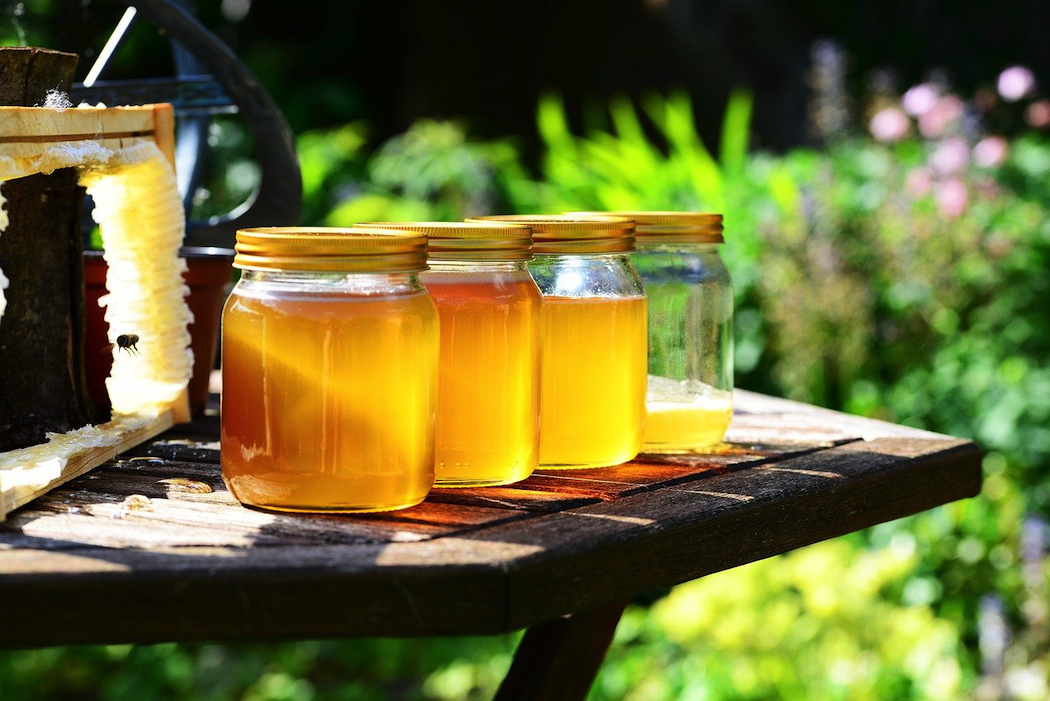 The second honey was from the Bee One Third hives in the wetlands north of the airport. The trees here are mangroves and melaleuca. One of Jack's favourite honeys, this is lighter in colour than the yellowbox but grainier and a little cloudy. The flavour is more citrusy.
The third honey was crow ash from the western hinterland of Byron Bay. It has oodles of personality, with a strong aroma and flavour. Jack says it caramelizes like toffee and is a honey that polarizes people. Crow ash is an Australian native teak (Flindersia australis) that grows in eastern Australia. It has really striking star-shaped seed pods that are often used for decoration (I had one on my coffee table for a long time).
It produces a thick honey with a grassy aroma, a colour like condensed milk, and a smooth fine creamed texture like pure butter. It's not too sweet but has a natural richness and an intriguing flavour. Each of the three honeys was very different but I loved them all.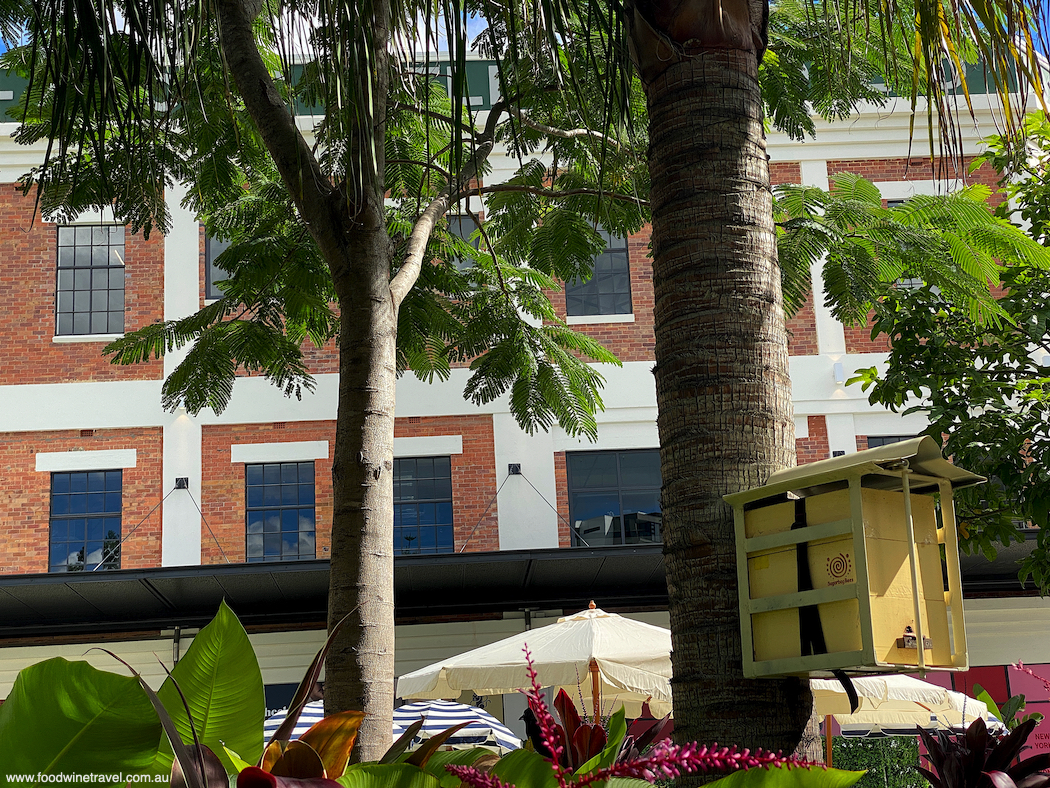 Bee One Third has hives in numerous locations around Brisbane and it uses these urban landscapes to highlight how different the honeys can be. Jack, not surprisingly, is mad about bees. "The symbiotic relationship between bees and flowers evolved over millennia," he says. "Without them we would lose up to two-thirds of our food system."
Jack likes making this salad dressing:
Mix together 2 teaspoons honey, 2 teaspoons apple cider vinegar, a little bit of lemon juice and olive oil, perhaps some tahini (if you like the sesame taste; it helps to thicken it) and salt and pepper to taste. The dressing is nice over a garden salad.