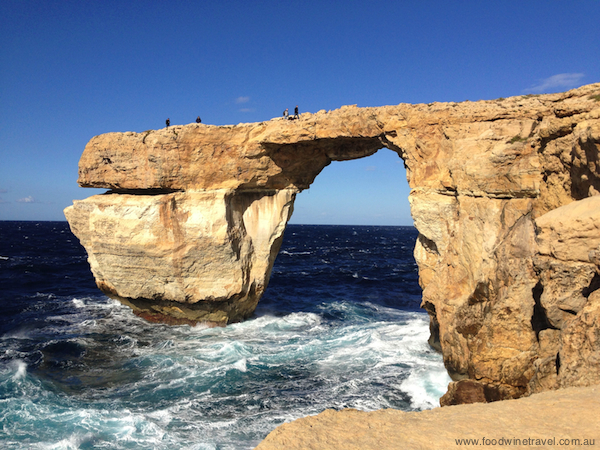 Sad to hear of the loss last week of the Azure Window, on the Maltese island of Gozo.
It was an icon for Malta, an object of beauty and a huge tourism drawcard. It had reached celebrity status in recent years after featuring in Clash of the Titans and Game of Thrones.
We saw the Azure Window during a hop-on, hop-off bus tour around Gozo in December 2012. People were still allowed to walk over it then, as you can see in our photo above. Walking on the rock formation was banned the following year.
On March 8, the whole thing collapsed during a wild storm. Both the bridge and the rock stack at the end disappeared into the sea. Take a look at these before and after shots on You Tube.
It's another reminder of the awesome power of nature, just like the loss of Australia's own London Bridge in Victoria in 1990.