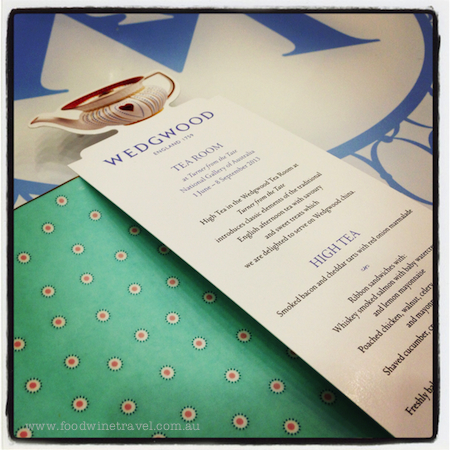 Any excuse for afternoon tea, that's my motto! Yesterday we had a very civilized afternoon visiting the Turner from the Tate exhibition (now in its last weeks).
After latching on to a brilliant guided tour with one of the volunteer guides at the National Gallery of Australia, we sat down to High Tea in the Wedgwood Tea Room. So caught up were we in the whole experience that two hours later, the security staff had to shoo us away because the gallery had closed!
If you haven't been to see Turner from the Tate: The Making of a Master yet, you're in luck. The season for the National Gallery exhibition has been extended for a week to Sunday, September 15.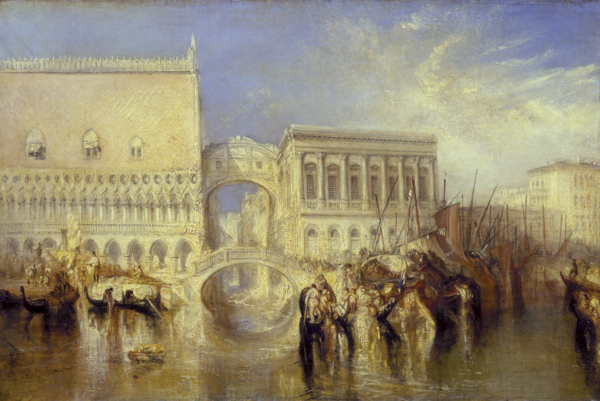 The Gallery's winter exhibitions are invariably fantastic and this one is no exception. It's fair to say that J.M.W. Turner (1775–1851) is Britain's most renowned artist. Two of my favourite works from the exhibition, Venice, the Bridge of Sighs, and Rome, from the Vatican, are pictured here.
My overwhelming impression of the exhibition was the way in which this extraordinary Romantic artist captured light in all his works. Turner revolutionised the idea of landscape painting, both in oil and watercolour. The exhibition includes more than 100 of his works, along with his paintbox and some of his sketchbooks. Most of the works are on loan from London's Tate.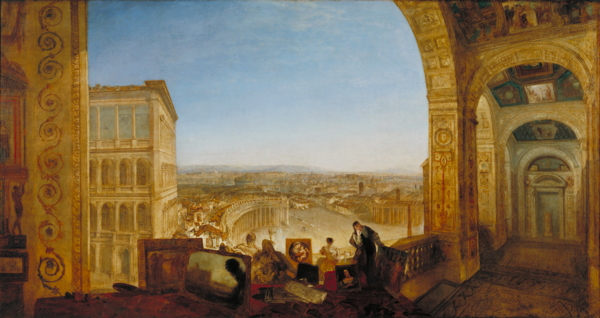 The Wedgwood Tea Room was created in the foyer especially for the NGA exhibition, and by all accounts it's been a great success. It's always such a treat to drink out of beautiful china, and there was a great selection of loose-leaf tea including what was listed on the menu as Wedgwood Original but which the waitress assured me was simply English breakfast.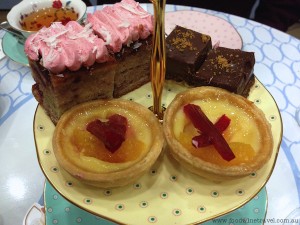 The package included a glass of bubbly and a tiered stand with a tempting line-up of treats including three ribbon sandwiches: whisky smoked salmon with watercress and lemon mayonnaise, cucumber with cress and mint crème fraiche, and my favourite, poached chicken with walnuts, raisins and mayonnaise. There was also a dainty smoked bacon and cheddar tart with red onion marmalade.
We each had a scone (with a choice of jam or lemon curd and clotted cream), a slice of raspberry butter cake, a little tart with poached rhubarb, orange and custard, and a heavenly morsel reserved for last so that the taste would linger: a dainty square of bitter chocolate with hazelnut praline.
Are you like me in saving the best thing on your plate for last?
Fact file:
Where? National Gallery of Australia
When? Until 15 September, 2013.
Cost? A combined ticket for the exhibition and high tea costs $64.
Tickets are timed so be sure to book before you go. Bookings through Ticketek.