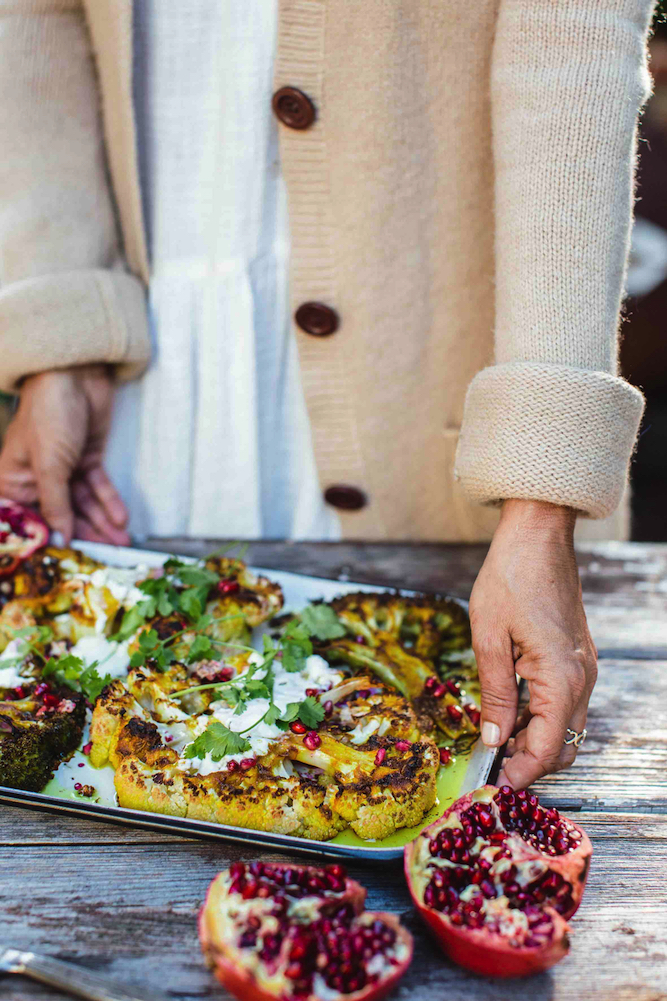 Lee Holmes' wonderfully positive and uplifting book, Supercharge Your Life, published by Murdoch Books, is just the sort of feel-good book the world can do with right now.
The book is divided into three sections: Eat, in which you are invited to set up your "supercharged" kitchen, learn how to cook wholesome ingredients and enjoy nourishing, tasty recipes; Love, in which you are shown how to create a warm and welcoming home with feel-good food and great produce, then radiate that joy out into your community; and Connect, where you make food a cause for celebration by bringing everyone together.
What a manifesto for a beautiful world.
Holmes is a holistic nutritionist, yoga and meditation teacher and her joyful outlook pervades every page of this massive tome (all 350 pages of it). Food underpins and has the power to influence all the keystones of life, she says. "Food reaches into our home and family, our friends and community, our career and passion, our spirituality, our finances, and also our health and longevity."
Wholesome recipes
Her insights for living a "whole" life are interspersed amongst the book's 160 hearty and wholesome recipes for every occasion from breakfast to afternoon tea, from hearty family dishes to celebration feasts.
"It's a culmination of the knowledge I've acquired through my journey of writing books, and it ends as it begins: in the heart of my home — my supercharged kitchen, beside a purring stove," says the author, whose previous books in the Supercharged Food series include Eat Your Way to Good Health; Eat Yourself Beautiful; Eat Clean, Green and Vegetarian; Supercharged Food for Kids; Eat Right for Your Shape; Fast Your Way to Wellness; Heal Your Gut; and Supercharge Your Gut.
Holmes wants her readers to shed any fears of eating the "wrong" thing and to fall in love with food again. An enduring kitchen, she says, is one where real food and thoughtful eating practices come together, and where commonsense and simplicity are celebrated.
"You can thrive on the simplest and most natural meals, made with the minimum of fuss and based on fresh vegetables and fruit, nuts, meats, simple salads and desserts," she writes.
Holmes believes vegetables are the gift that keeps on giving, and the secret to eating more of them is to make them as delicious as the foods they are partnered with and, better still, make them the hero of the show. This recipe comes from her chapter on Artful Vegetables.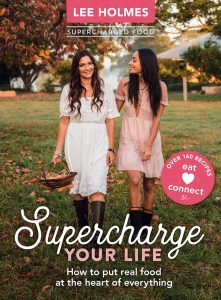 ---
Buy your copy of Supercharge Your Life from Book Depository now, with free delivery worldwide
---
Oven-Baked Broccoli And Cauliflower Steaks
Serves 4
2 tablespoons extra virgin olive oil
3 garlic cloves
2 tablespoons lemon juice
1 teaspoon cumin seeds
1 teaspoon ground coriander
1 teaspoon garam masala
½ teaspoon ground turmeric
2 tablespoons nutritional yeast flakes
sea salt and freshly ground black pepper, to taste
1 small head cauliflower, cut into 4 thick slices
1 head broccoli, cut into 4 thick slices
small handful coriander (cilantro) leaves, to serve
Preheat the oven to 200°C (400°F) and line a baking tray with baking paper.
In a small bowl, combine the olive oil, garlic, lemon juice, cumin seeds, ground coriander, garam masala, turmeric, yeast flakes, salt and pepper.
Lay the cauliflower and broccoli slices on the prepared baking tray, and brush with the spice mixture, turning over to coat both sides. Bake for 20 to 30 minutes, until tender. Set aside to cool.
Transfer the 'steaks' to a plate, top with sheep's yoghurt dip with pomegranate, and garnish with the coriander leaves to serve.
Images and recipes from Supercharge your Life by Lee Holmes. Photography by Luisa Brimble. Published by Murdoch Books and used with the publisher's permission.
This story originally appeared in PS News online.