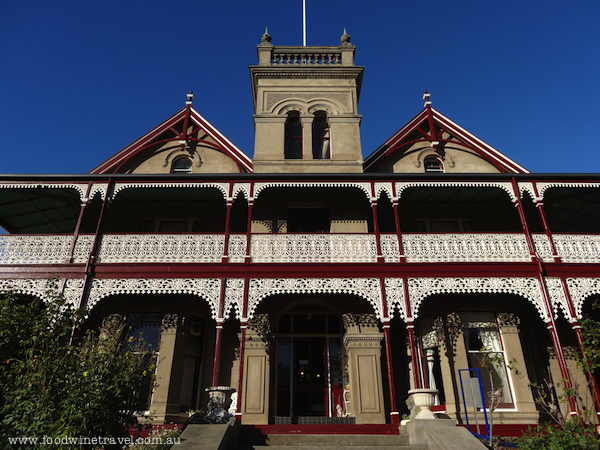 During my recent visit to Tasmania to experience Sally Wise's farm and cooking school, I stayed at Tynwald, a grand old Georgian house in the Derwent Valley. It was built in 1830s as a miller's residence and was later given a tower, bay windows and lace work for a more Victorian look.
It's still an incredibly imposing house that is somewhat lost in time, and I enjoyed walking around it's beautiful garden dotted with ruins of the 1820 flour mill and grain store.
Current owners, Pat and Garry, operate it as a B & B and restaurant, and I was privileged to try their superb pork sausages, made just the day before from their own Wessex Saddleback pigs.
They also treat guests to Staffordshire oatcakes, a local speciality from the region in England where Pat hails from. (When I wrote this up for PS News recently, Pat very gently reminded me that Garry is 6th generation Australian!)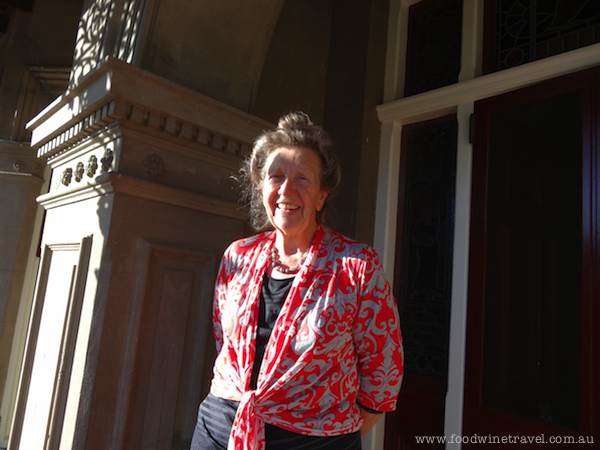 Made from oatmeal, flour and yeast, oatcakes are a bit like pancakes and a great base for sausages, bacon or cheese. They can also be served with jam or honey, but I'm told that's frowned on by traditionalists.
Pat uses wholemeal flour for this recipe and although the instructions here require the mixture to stand for an hour, she usually allows it to ferment overnight.
Apparently, oatcakes were once sold directly from people's homes through a hole in the wall, the last such business closing just a few years ago. The times they are a-changin'.
Fact File:
Tynwald Heritage Accommodation & Restaurant
Hobart Road, New Norfolk
Tasmania 7140
Australia
Tel: +61 (0) 3 6261 2667
www.tynwaldtasmania.com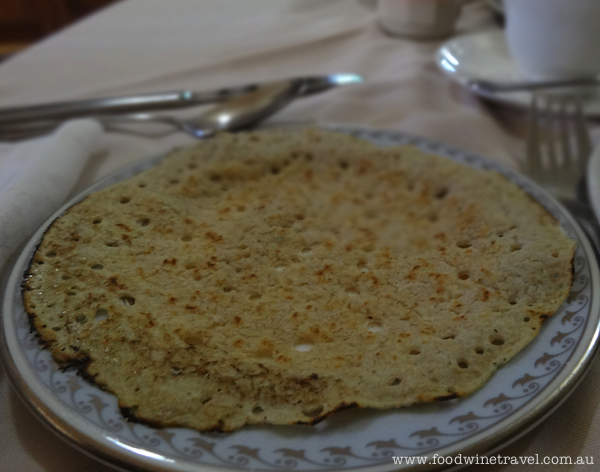 STAFFORDSHIRE OATCAKES
30g wholemeal flour
30g fine oatmeal
½ teaspoon salt
1 level teaspoon dried yeast or ½ oz fresh yeast
450ml lukewarm water (more if needed)
Mix flour, oatmeal and salt. Dissolve yeast in water. Mix water with dry ingredients and stir until smooth. Cover and leave to stand for 1 hour. Pour one cup of batter onto a hot greased griddle or pan and cook for 3 to 4 minutes or until lightly browned. Turn over and cook the other side. Allow to cool on a wire rack.
Serve with sausages, bacon or cheese, or with butter and jam or honey.