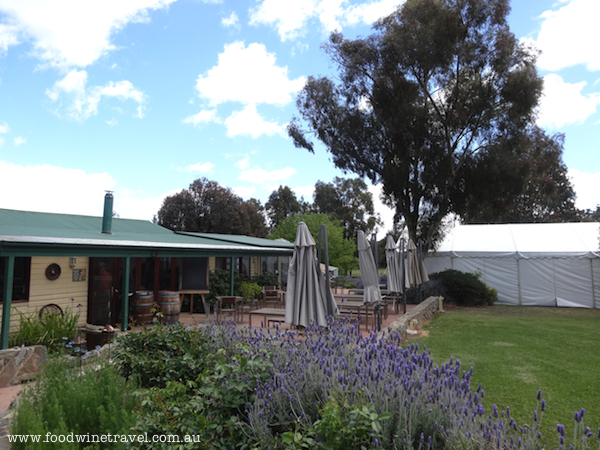 How glorious is Canberra in autumn? It's the perfect time to be celebrating the 2014 Wine Harvest Festival with a great line-up of cool climate wine, food and live entertainment. This weekend, April 5-6, you'll be able to enjoy guided tours of the wineries and vineyards, taste the latest wines and meet some of the Canberra District winemakers as they share the fruits of harvest.
Participating Canberra wineries and producers include Affleck Vineyard, Barton Estate, Brindabella Hills Winery, Capital Wines, Dionysus Winery, Four Winds Vineyard, Gallaghter Wines, Granitevale Estate, Gundog Estate, Jeir Creek Wines, Lerida Estate, Little Bridge Wines, McKellar Ridge Wines, Mount Majura Vineyard, Murrumbateman Winery, Pankhurst Wines, Poacher's Pantry, Shaw Vineyard Estate & Flint in the Vines, Surveyor's Hill & Pomegranate Bistro, Tallagandra Hill and Yarrh Wines.
This year's Festival line-up includes live jazz at Brindabella Hills Winery, local craft markets at Tallagandra Hill, traditional French farmhouse harvest dishes at Yarrh Wines and art exhibitions at Barton Estate and Shaw Vineyard Estate.
Be sure to grab your Festival Passport and have it stamped at three participating wineries to go into the draw to win one of three Canberra District mixed dozens.
This year, for the first time, there will be a Wine Harvest Festival Sneak Peak at A.Baker in NewActon on Thursday, April 3, from 5.30pm to 7pm. A select few winemakers will offer a couple of their top tipples as a preview of what's in store for the Festival. This is a ticketed event at $30 a head.
More information: www.canberrawines.com.au
To read more about the fabulous wines that are being produced in the Canberra region, have a look at my story in the latest issue of Hospitality magazine.
Related post: Centenary of Canberra wines.