Shoot it, tweet it, eat it … that's the idea of a #TwEATup according to my friend, Liz, who has a food blog called Bizzy Lizzy's Good Things.
Liz brought together a group of 16 Canberra food enthusiasts who she follows on Twitter and over a most enjoyable banquet at Soju Girl, we talked about blogging, tweeting, eating and a million other things.
These are some of the dishes we enjoyed, and here's a list of the "tweeps" who attended the #TwEATup @ Soju Girl. You'll find that nearly all of us have blogs that you really ought to be following!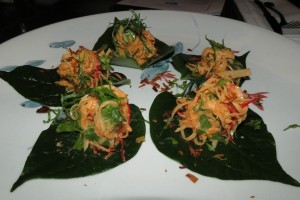 @bizzylizzycooks
@ChristineSalins
@InspiredByRick
@MrFrugii
@Honey_Delight
@freehugstommy
@stellaorbit
@eatnik
@girlcallederin
@quarryhillwines
@Eucale_Stanes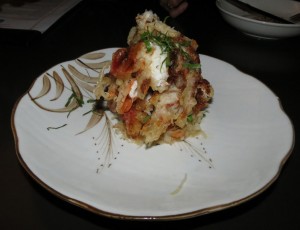 @eatshootblog
@hic_clix_pix
@crazybrave
@freshchilli
@intolerant_chef