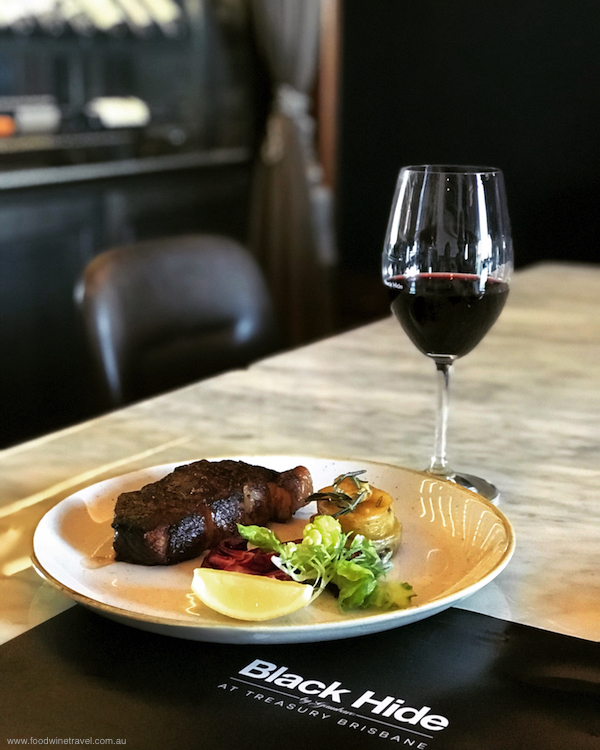 Black Hide by Gambaro opened in 2018 in the heritage-listed Treasury building. Located in the space previously occupied by the Kitty cocktail bar, overlooking the Brisbane River, it's a handsome-looking restaurant with high ceilings and lots of timber and leather.
A sibling of the popular Black Hide Steakhouse by Gambaro in Caxton Street, the menu is very similar with numerous steak options. Sourcing its steak exclusively from family-owned Queensland company, Stanbroke, the restaurant serves Wagyu and Angus beef with marble scores of 3, 5 and 9.
Accordingly, there's a wide range of prices right up to $149 for a whopping 1.2 kg Angus tomahawk steak that serves one to three people depending on appetites. On entering the restaurant, you pass a window of beef that is being dry-aged.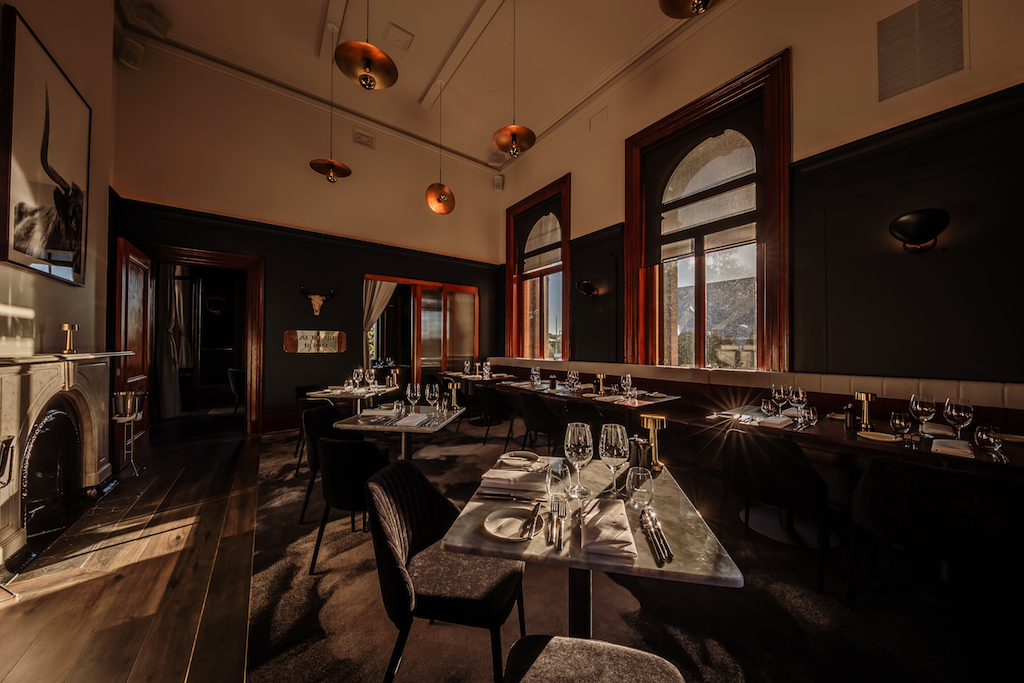 Dining at Black Hide at a lunchtime event with the Australian Society of Travel Writers, I had a 350g cut of Angus sirloin (marble score 3+) with potatoes that had been roasted in wagyu fat with rosemary and garlic. The steak was very flavoursome and tender, though I would have preferred it rarer. For the purposes of the group lunch, all the steaks were served medium.
The steak came with a choice of three sauces: red wine jus, peppercorn and mushroom. Prior to the steaks, three starters were served on share plates: Italian meatballs with basil and sugo; Calamari with radicchio, zucchini, balsamic and aioli; and Arancini filled with four cheeses (gorgonzola, parmesan, pecorino and ricotta).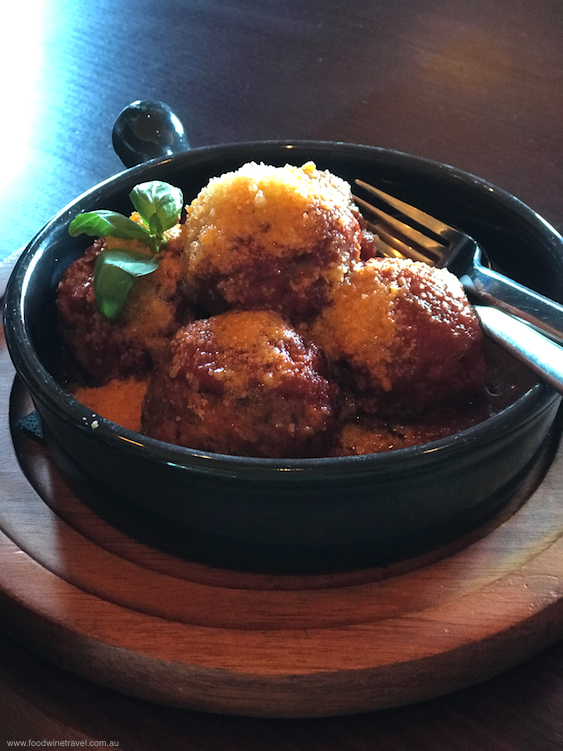 The meatballs and the arancini were quite hearty. This is not a restaurant for small appetites! After starting with bubbles from Chandon, Langmeil's Valley Floor 2016 Barossa Shiraz was poured – a lovely smooth red that was big enough to complement the steak without being overwhelmed.
The Gambaro Group has forged a reputation for its high-quality steak. It consistently wins awards, including twice taking out the title of Australia's best steak restaurant. However, seafood is a speciality as well, and there are a couple of delicious choices on the Black Hide menu including Hervey Bay scallops, and Moreton Bay bugs in lemon caper butter. Lamb backstrap and pork belly also feature on the menu for mains.
For a special occasion, a business meeting, a romantic evening or if you simply love a good steak, this top-tier CBD venue is a great choice.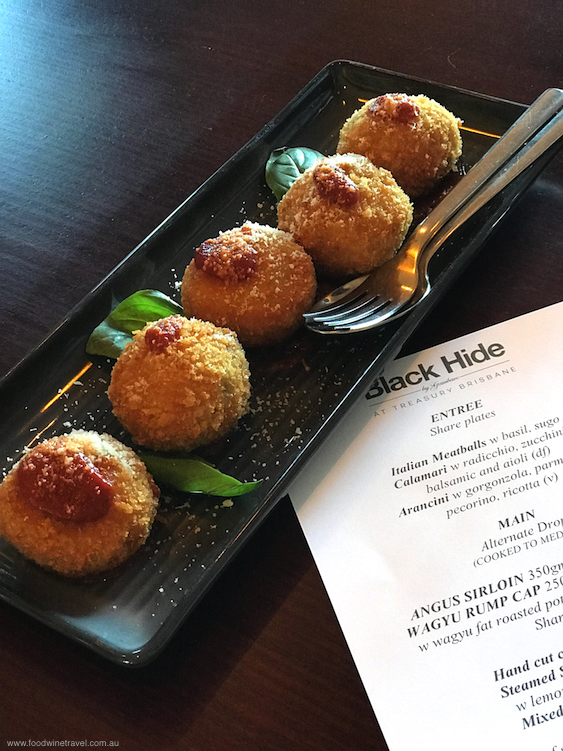 If you go:
Black Hide by Gambaro
Treasury Casino Building
Level 1, 159 William Street
Brisbane Qld 4000
Australia
Tel: +61 (0)7 3306 8420
www.treasurybrisbane.com.au
All photos © Food Wine Travel except photo of the dining room which was supplied by The Star Entertainment Group and used with their permission.