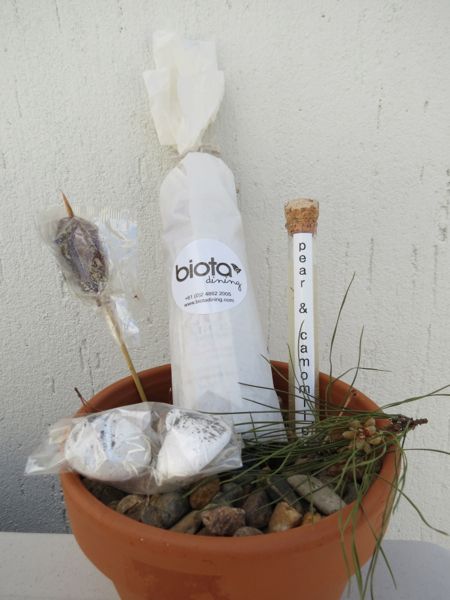 In my kitchen this month is a terracotta pot of goodies from Biota Dining, James Viles' highly acclaimed restaurant at Bowral in the Southern Highlands.
There's a pear and camomile gel, Phatt Duck ponzu sauce and other delicious treats all artfully arranged with the same inspiration from nature that the chef demonstrates in his dishes at Biota.
Also in my kitchen this month are: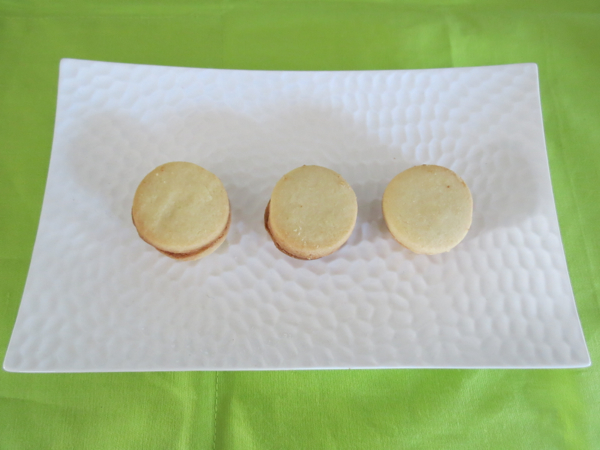 Marry Me Caramels made by Adam and Fiona of Buena Vista Farm on the NSW South Coast. They use eggs from their own free-range chooks to make their yummy shortbread biscuits filled with caramel. The plate comes from our friends Rafael and Marilyn. Gracias, and let's enjoy many more feasts together!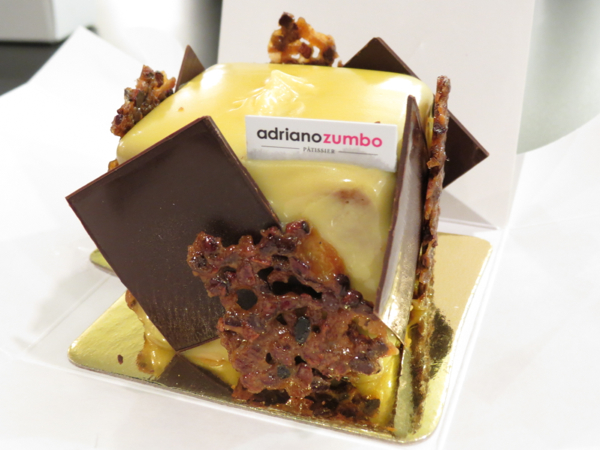 Adriano Zumbo's happy birthday cake which my daughter and I bought from his patisserie at The Star in Sydney. It wasn't anyone's birthday but that didn't stop us enjoying this beautiful creation made with a flourless chocolate biscuit, chocolate sabayon mousse, chocolate brownie, milk chocolate chantilly and passionfruit glaze. It was SO good!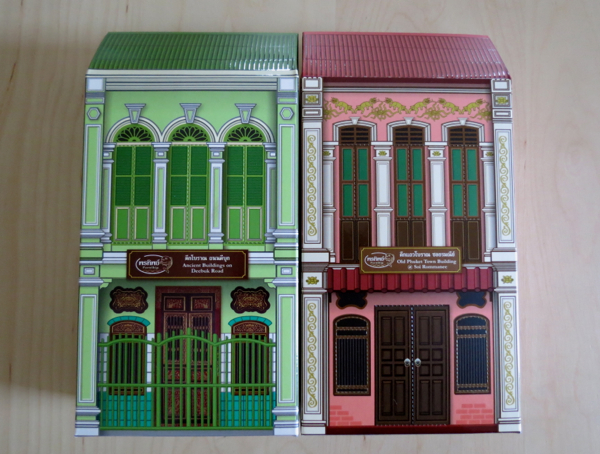 More biscuits – these brought back from my recent trip to Thailand. I found them in Old Town Phuket and they replicate beautiful old buildings that still stand in this historic quarter.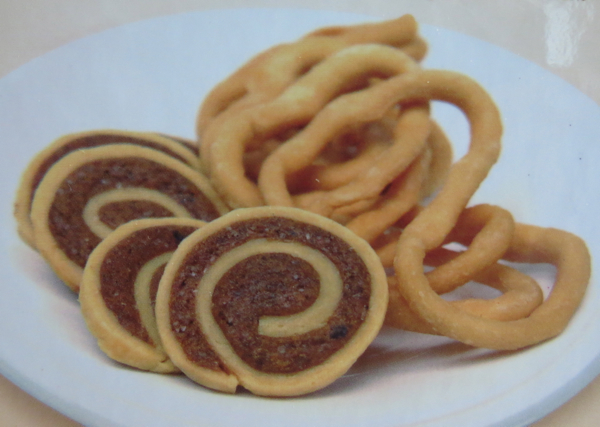 They each contained a selection of different biscuits – the ones shown here are Kanom Prik and Kanom Saikai.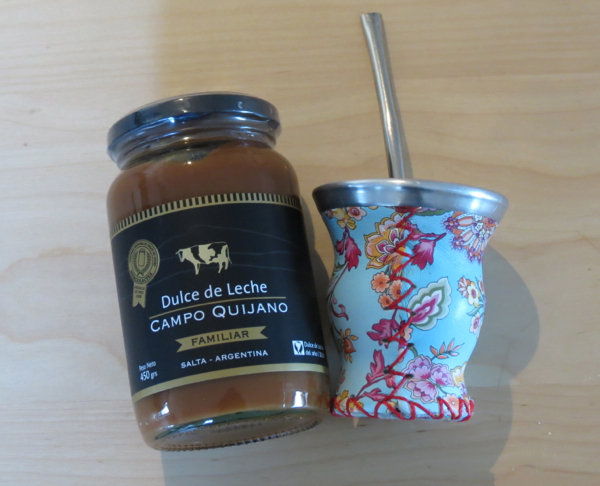 Dulce de Leche, brought back from Argentina by my daughter, along with this beautiful cup.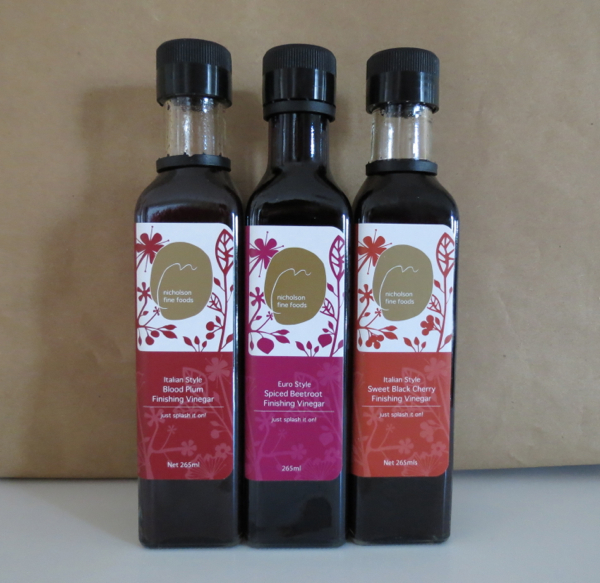 Three superb Finishing Vinegars from Nicholson Fine Foods. They are in flavours of Blood Plum, Spiced Beetroot and Sweet Black Cherry and I love splashing them on salads, roasts, fruit, using them to deglaze the pan etc.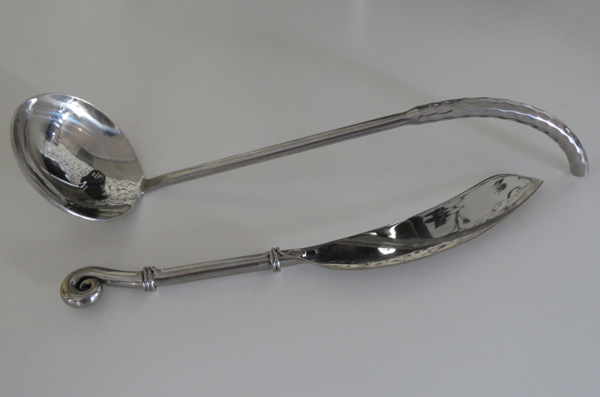 And finally, two beautiful pieces of cutlery, a cake knife and ladle, which I bought in Thailand.
If you would like to see what is in other bloggers' kitchens this month, visit Celia at Fig Jam and Lime Cordial.  Celia hosts In My Kitchen each month.