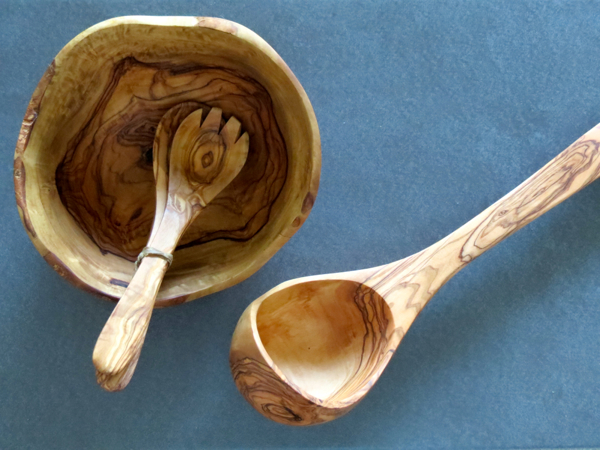 We're enjoying being back in our own kitchen in sunny Queensland after a wonderful couple of months abroad. And although we definitely don't need any more "stuff" to add to what we're already trying to squeeze into our cosy apartment, we couldn't resist a few little spoils, including these beautiful pieces made from olive wood. We found them at a market in Dijon, France.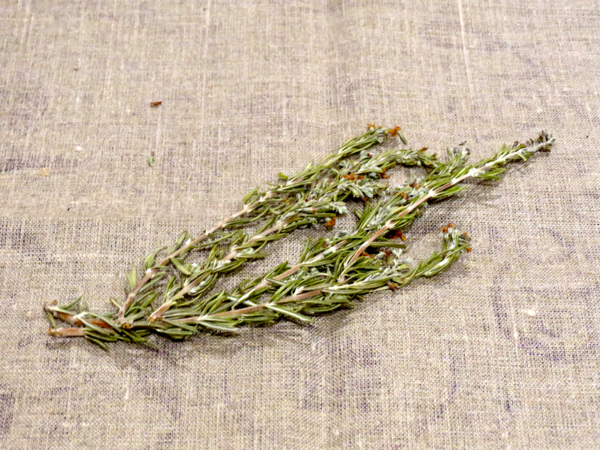 And we had to bring back some rosemary as a memento of our trip to Gallilpoli, didn't we?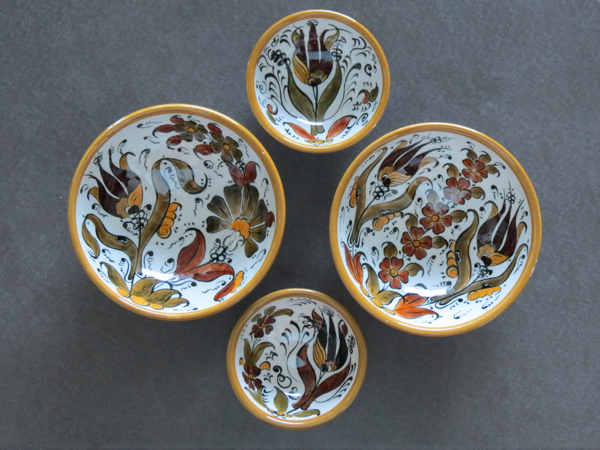 While we were in Turkey, we also bought these beautiful bowls. There's no end to the number of bowls on sale in the markets and it's almost impossible to choose from them. They're so colourful! I settled for these because they are coloured with saffron and are safe for serving food (a lot of the cheap bowls have nasties in the glaze).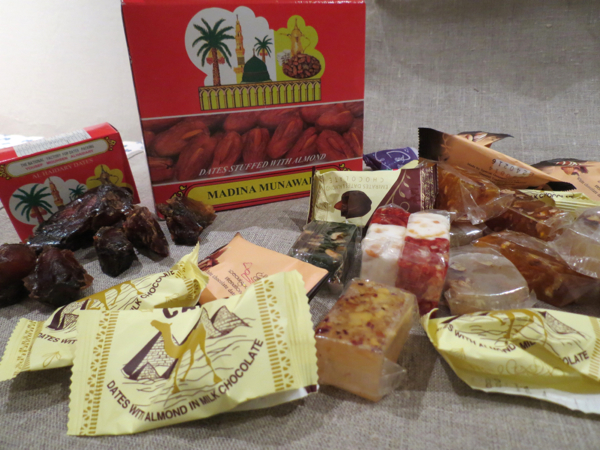 On our way home, we stopped in Dubai where we caught up with my friend, Santosh, who I met in India many years ago. In one of those delightful friendships that span the oceans and the decades, we've remained in touch ever since, and we were thrilled when he presented us with all these delicious Arabian sweets and dates stuffed with almonds.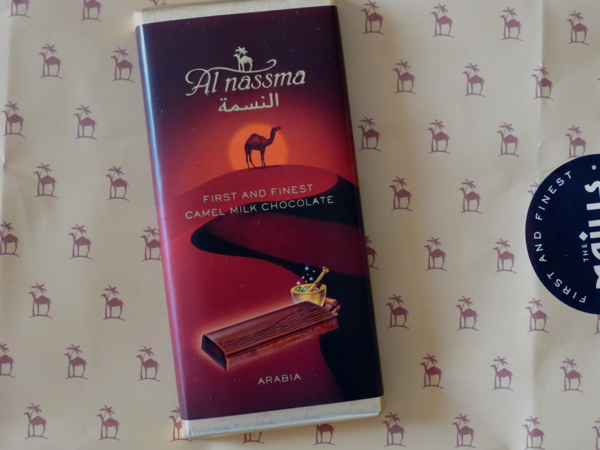 This was the camel milk chocolate that should have been in my kitchen but isn't. Regular followers of my blog might know the sad story surrounding this. I was so looking forward to sampling this delicacy from Dubai but accidentally left it (along with an entire bag of other goodies) at a café in Abu Dhabi airport. Someone, somewhere, is hopefully enjoying our purchases!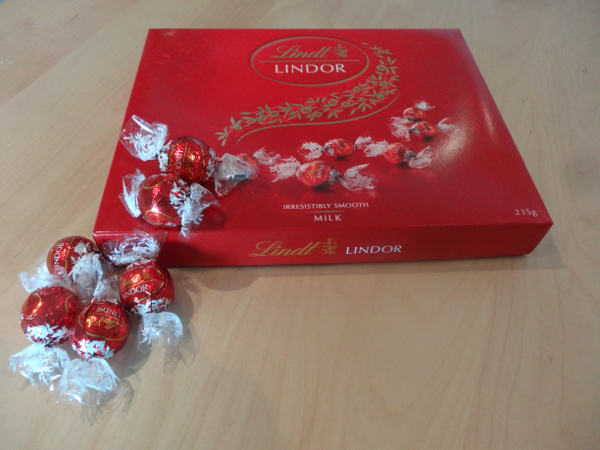 I'm consoling myself with delicious Lindt chocolates, a gift from my gorgeous son who flew here for the weekend especially to welcome us home.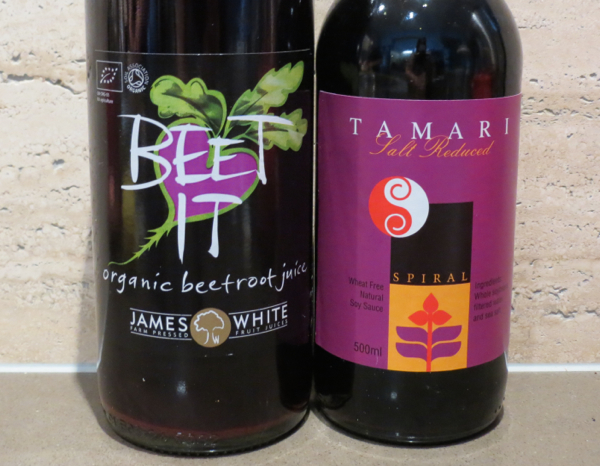 We picked up these bottles of beetroot juice and tamari at Kunara, my favourite organic food shop on the Sunshine Coast. Have you ever been there? The range of products in this shop is extraordinary.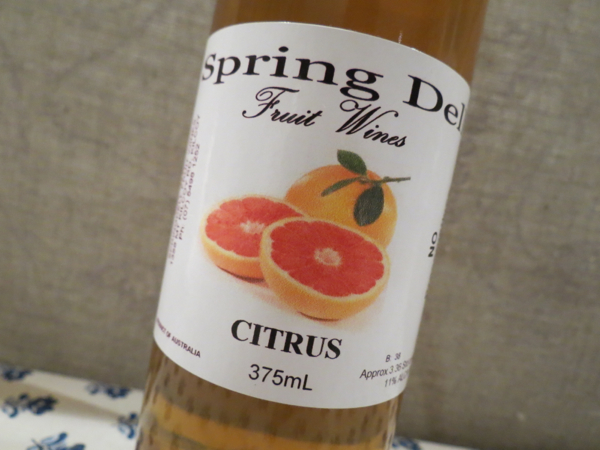 We picked up this bottle of Spring Dell fruit wine at the Redcliffe Show and are looking forward to using it fruit desserts – not to mention the occasional glass or two, of course.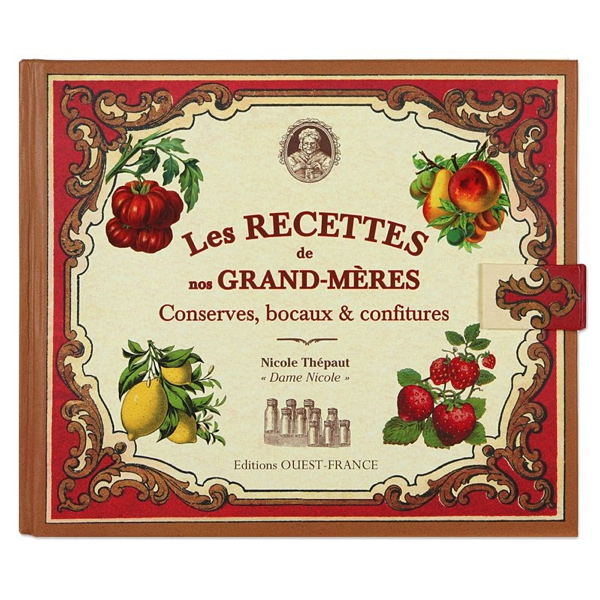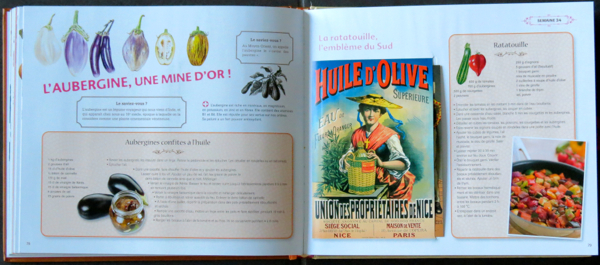 I absolutely love, love, love this book of jams and preserves that I bought in France. Every page has a little surprise that you can pull out – a recipe card, poster, booklet, vintage pictures etc. Now I couldn't go past that, could I?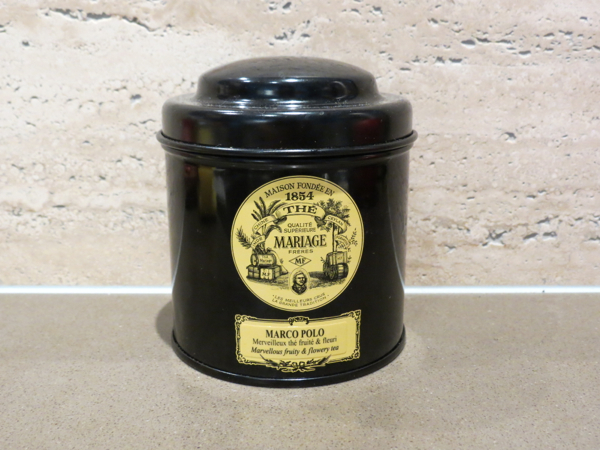 And, finally, we loved this Earl Grey tea so much when we were staying with our French friends that they gave us a tin of it to bring home. The Mariage Frères Tea House was established in Paris in 1854 and is renowned for its very fine tea. We can vouch for how good it is.
Thanks to Celia from Fig Jam and Lime Cordial for hosting In My Kitchen each month – go to her blog and take a peek into many other lovely kitchens.