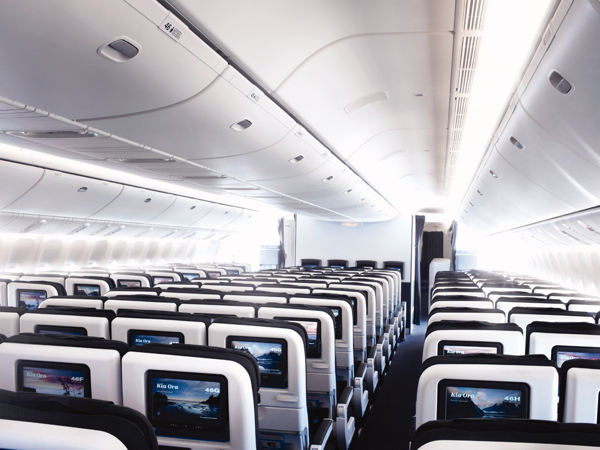 If you travel a lot, you might have noticed how many airlines are changing the way they deliver their on-board safety demonstrations. Once a bit of a yawn, on many airlines these days they're part of the pre-flight entertainment. The trend appears to have begun with animated clips accompanying an address through the intercom, like this one and this one. Now they seem to have moved more towards sharing the information through song and dance. Here are some that get my vote.
Like other airlines, Virgin America has chosen to share its safety information through song. Aiming to re-engage with busy frequent travellers and exited children alike, this video is sure to get your attention. The clip has already been featured on talk show host, Ellen DeGeneres' television program.
This Air New Zealand clip features White sharing the safety features of the aircraft with elderly friends, similar to the way her television program Off Their Rockers is themed. Unexpected bursts of humour and light-hearted banter keep the interest levels up.
Thomson Airways takes a slightly different approach in this safety demonstration video produced in 2009. Featuring some very talented child actors, the video includes miniature crew members who are convincingly helpful about your safety. My favourite part – a very cute little boy sitting in the captain's seat, aviator sunglasses and all, with a cheeky grin on his face.
Unassisted by fancy soundtracks or animation, this video features a male crew member taking passengers through the safety procedure using only his words. Oh yeah? Well it's possibly one of the most entertaining safety demonstrations I've come across. The crew member asks guests to maintain a beat by clapping, and then proceeds to rap the safety procedure – quite well in fact. It is entertaining, interesting and easy to follow. I'm unsure as to whether this is a regular or one time occurrence, and whether it was endorsed by the airline (the footage isn't the best quality).
Set in the style of an action-packed information guide, similar to that of Grylls' television program (do I sense a trend here?), the video is entertaining and engaging. Featuring the beautiful scenery of New Zealand, the video has a dirt-speckled Grylls sharing the safety features of the aircraft and explaining what to do in the event of an emergency. He's a leading authority on survival, after all?
Another hit from the airline (good things come in threes, right?) this time taking inspiration from Peter Jackson's The Hobbit, filmed in New Zealand. Not an English speaker? Not to worry. Many of Air New Zealand's videos featured on their YouTube channel are available in multiple languages. That's a nice touch.
*******
It's wonderful when airlines take inspiration from cultures and traditions in their country of origin. Does the light-hearted nature of these videos detract from passengers' preparedness for emergencies? Or are they just a fantastic way of getting passengers to tune in? And for frequent flyers, will they become as tedious as regular safety demonstrations? I'd be interested to hear your thoughts.
Images courtesy of Air New Zealand.