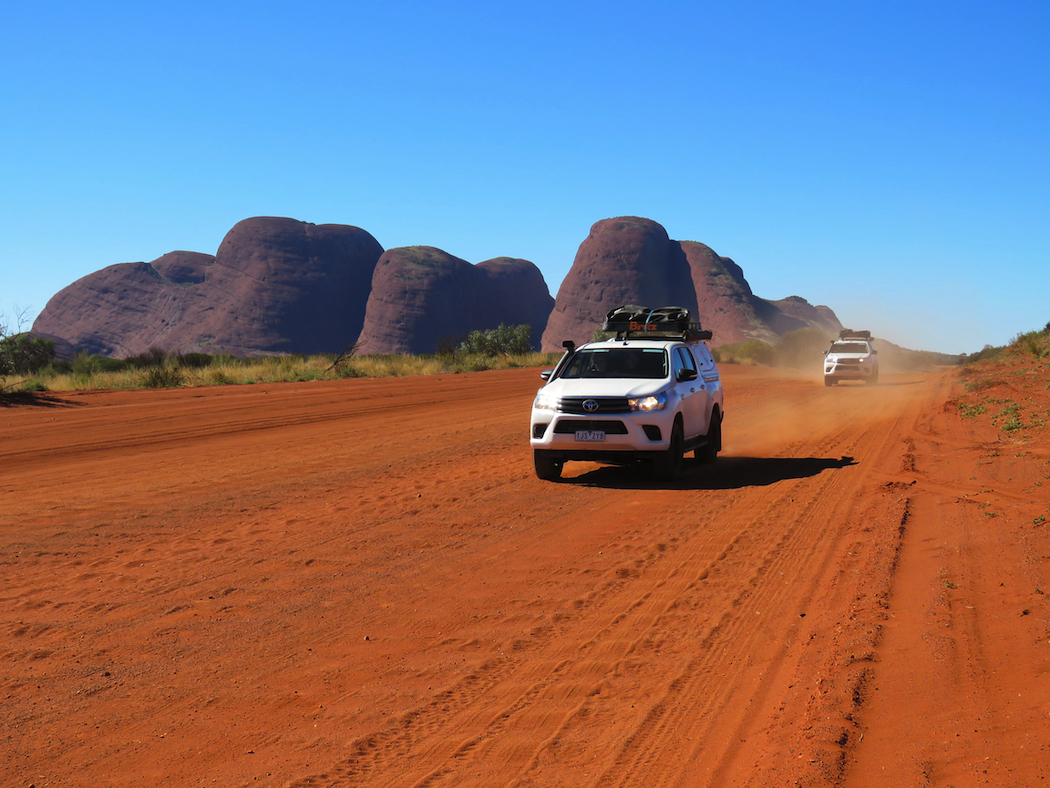 Aussies are great travellers but many of us have travelled abroad more widely than we have in our own country. 2020 could be the year that changes all that, firstly with the bushfires and now with Covid-19 having closed our borders to the outside world.
Lee Atkinson didn't need a pandemic to appreciate the joys of exploring her own backyard. She's been writing about her adventures on and off the road since 1991. The author of 12 travel books and two apps about Australian travel, she is a self-confessed road trip junkie who has visited some of Australia's most remote places. There's not much of the country she hasn't seen, or many national parks she hasn't explored.
Lee has distilled all those years of travel into The Definitive Bucket List, published by Hardie Grant (RRP $45). Focusing on experiences in Australia and New Zealand, the book is really aimed at an older demographic. "… Just because you've reached the magic age where you qualify for senior discounts doesn't mean you need to spend your holiday time on structured bus tours or playing cruise ship shuffleboard."
Travel keeps you young, says Lee. It keeps you fit, it helps you meet people, it's great for mastering independence if you're going solo, it keeps the mind sharp as you juggle itineraries and bookings – all of these, and more, are reasons for hitting the road.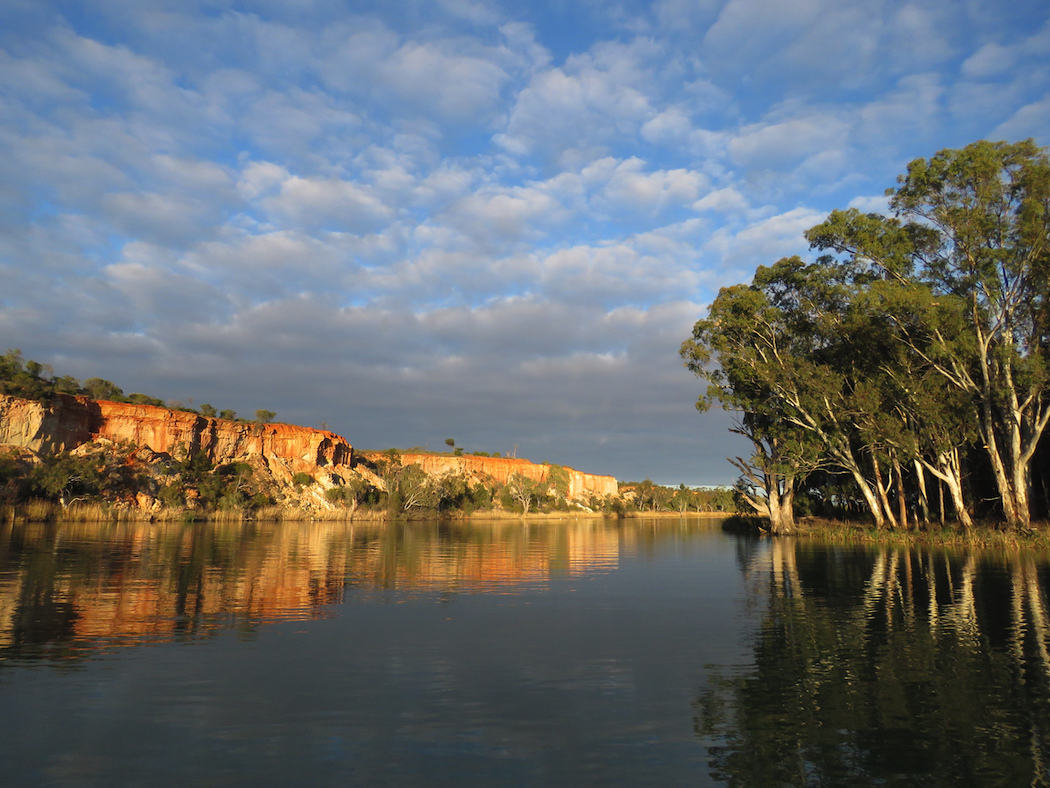 At a time when air travel has taken a huge hit, a book that encourages people to see their country at ground level couldn't be timelier. And given the present restrictions on overseas travel, it may appeal to an even wider audience than originally intended, as those who have not yet reached the magic half century look for bucket list experiences closer to home.
Good reasons for hitting the road include million-dollar views (many campsites have jaw-dropping views), buying fresh from the farm (particularly vital in fire- and drought-impacted communities), sundowners (something we often miss in our busy lives) and bushwalking. As Lee points out, we're spoilt for choice in Australia and New Zealand, with everything from half-hour strolls to full-day hikes and longer. In many overseas countries, you'd have to pay to enjoy the sort of places that Kiwis and Aussies can experience for free.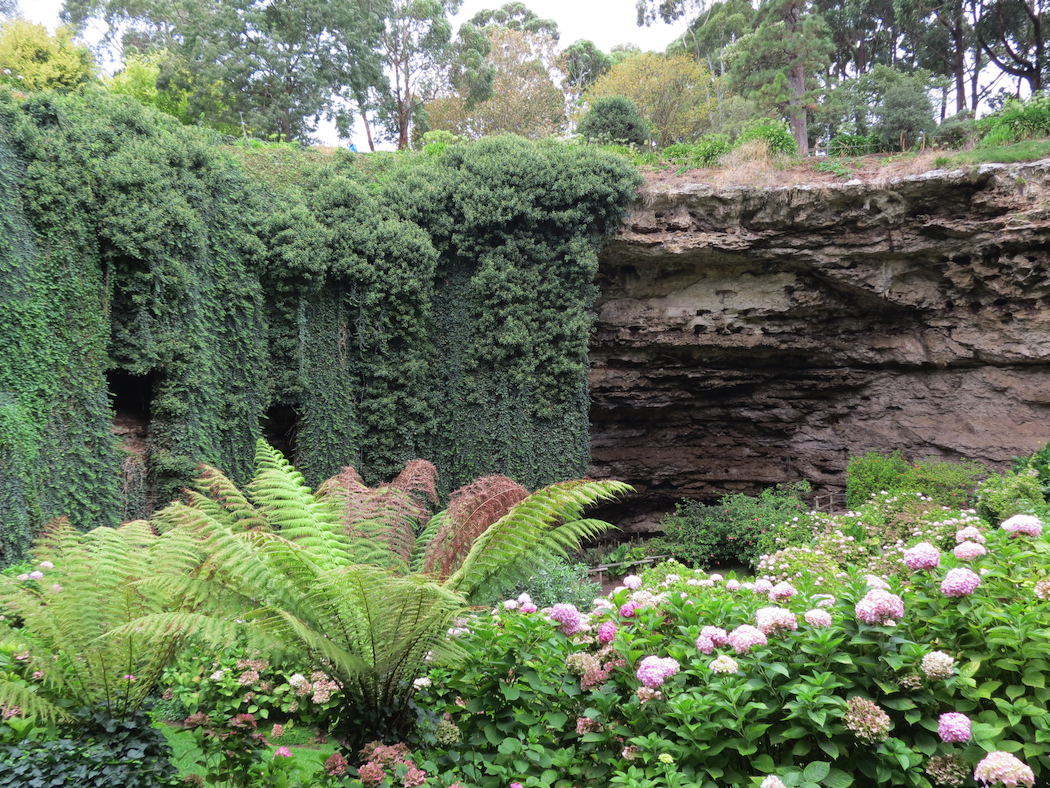 It's not all a bed of roses, of course. Lee points out all the things you need to be aware of when planning the Big Lap, including perhaps the most useful advice of all if you're planning to tow a caravan – learn how to tow before you go. She looks at the 14,500-kilometre round-Australia trip on Highway 1 as well as more specific drives such as the Legendary Pacific Coast of New South Wales, the Great Barrier Reef Drive in Queensland, and the Savannah Way spanning Queensland, Northern Territory and Western Australia.
New Zealand – "where every road's a scenic road" – gets a separate chapter with a suggested 14-day itinerary, as does Tasmania with another appealing 14-day itinerary.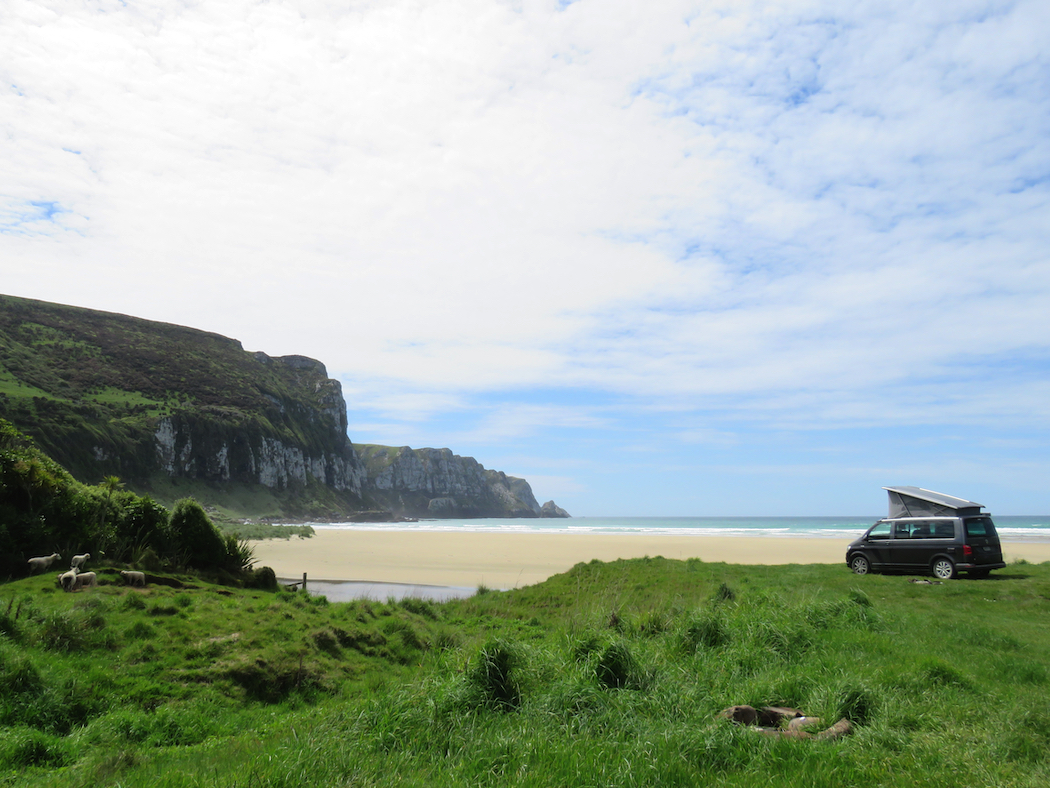 They're followed by a chapter on Australian adventure drives, including Cape York (Queensland), Gibb River Road (Western Australia) and the country's biggest shortcut, the 4,615-kilometre cross-country trip from Cairns to Perth. Around a third of this trip is sealed but if everything goes to plan the whole thing should be bitumen by 2025. "Underrated it might be but, given it includes the Reef, the Rock and the West, it really is the ultimate road trip," says Lee.
The book is not all about road trips. Indeed, the bulk of the book consists of experiences, from luxury escapes to walking holidays, bike rides, train journeys, golfing trips, garden tours, gourmet adventures and unforgettable wildlife encounters.
There are flight-seeing tours, expedition cruises and floating holidays – cruising on the mighty Murray, captaining a boat in the Whitsundays, cruising the Barrier Reef, whitewater rafting in New Zealand – even a Sydney Harbour sleepover.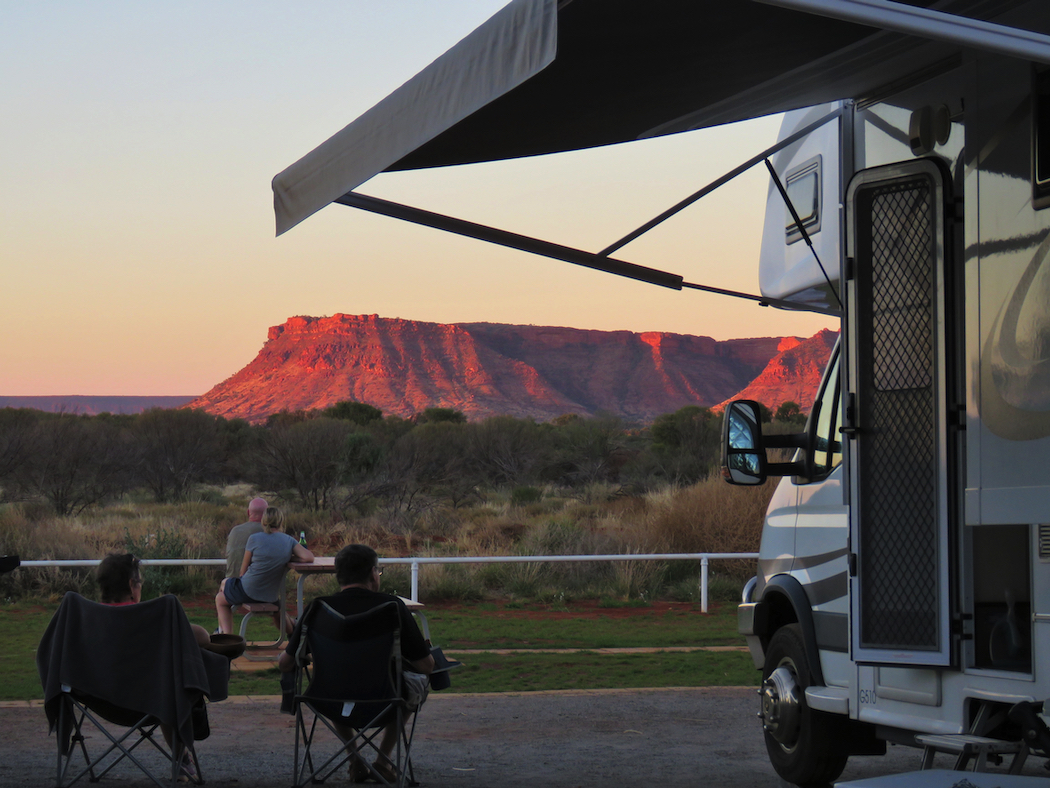 The photos – many of them Lee's own work – are stunning and the information exhaustive. Sadly, a couple of entries are already out of date after the horrendous fires earlier in the year. Southern Ocean Lodge is one, for example, that will have to wait (its owners are committed to re-building).
One of the world's best wildlife experiences – seeing turtles laying their eggs and hatching on Mon Repos beach – is just a few hours up the road from us in Queensland and I'm pleased to see it included in Lee's bucket list. I also agree heartily that blending your own Bundaberg rum is an experience not to be missed.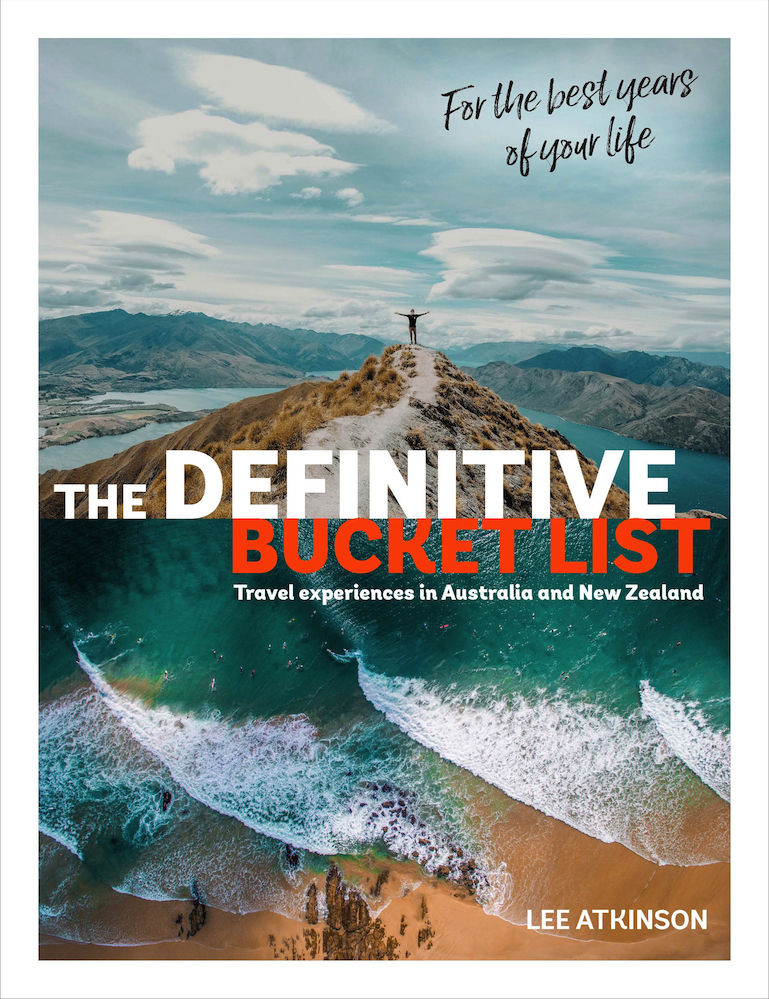 Finally, the book ends with 11 "I've always wanted to do that" adventures, but you'll have to dip into The Definitive Bucket List to find out what they are. "Don't put off until tomorrow what you can do today," Lee reminds us, something that Covid-19 makes us acutely aware of.
All photos © Lee Atkinson and used with her permission.
---
Buy your copy of  The Definitive Bucket List from Book Depository now (free delivery worldwide).
Buy your copy of The Definitive Bucket List from Australian-owned Booktopia.