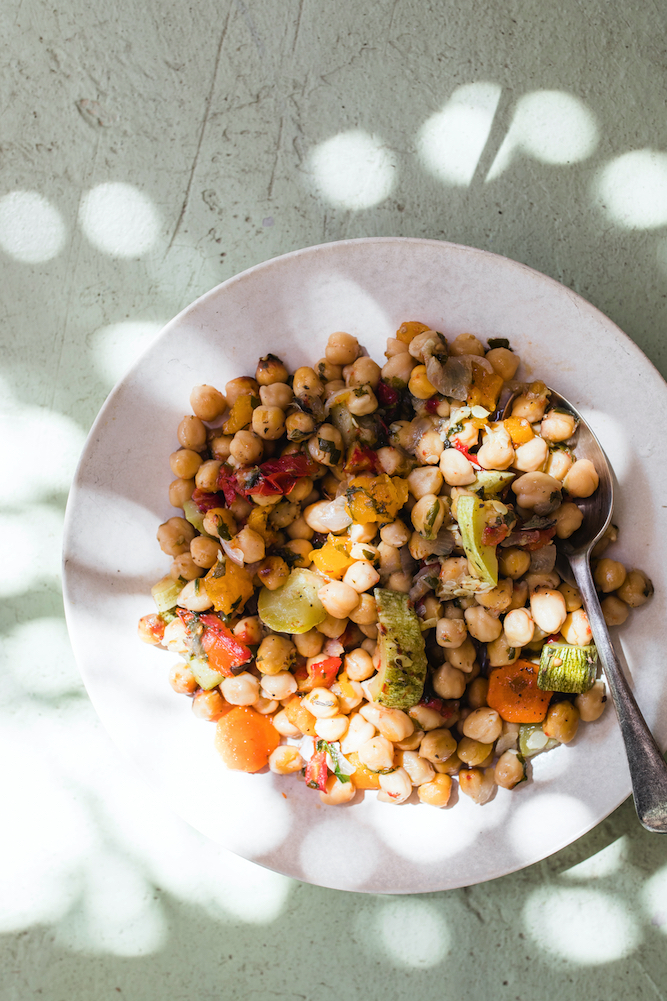 I've been giving a lot of thought to spending some time in the Greek islands. Being trapped in Canberra over the winter, prevented from leaving Australian shores, no doubt played a part in why I've been dreaming of magical places on the other side of the world. But I've also been enjoying watching Greek Island Odyssey on SBS, in which English historian Bettany Hughes makes an epic journey following the trail of Odysseus.
It's an entertaining and informative series that has inspired me to undertake a similar odyssey as soon as we can travel again. One of the episodes saw Hughes on the island of Ikaria, tasting locally produced honey and wine produced by methods that have changed little in thousands of years. Named after Icarus, the mythological figure who fell into the sea when his wings melted in the sun, Ikaria is home to just under 8,500 people who live exceptionally long lives and have some of the lowest rates of disease in the world.
What is the Blue Zone?
Melburnian Meni Valle says the island is a textbook example of the Mediterranean diet in its holistic sense: pure and honest food enjoyed with a community. Born to Greek parents, the cookbook author and culinary tour guide first visited Ikaria in 2017 and fell in love with the island, so much so that she has returned every year since. The recipes and stories gathered on her travels form the basis for a gorgeous cookbook, Ikaria: Food and Life in the Blue Zone, published by Hardie Grant Books. The Blue Zone, if you're wondering, is a term used to describe regions around the world that are inhabited by people who live incredibly long lives.
Much of their longevity is attributed to diet, and on Ikaria the food is fresh, local and seasonal, with people eating the same way they have for ever and a day. The recipes in the book encapsulate the best of Mediterranean food: vegetables, beans, whole grains, small amounts of meat and fish, a couple of glasses of wine, and plenty of olive oil, the latter being the cornerstone of the Mediterranean diet.
Many of the recipes are delicious in their simplicity, like the Baked Chickpeas here, traditionally baked in a ceramic dish to enhance the flavours. A heavy baking tray or casserole will suffice if you don't have a ceramic dish. Along with enticing photos of places and dishes, Valle whisks us away to Ikaria with stories about the island's festivals, produce, kitchens and people. Life on Ikaria is all about taking time: time to cook, to eat, to nap, to spend with family and friends, to enjoy and to appreciate. That's a message we can all do with right now.
---
Buy your copy of Ikaria: Food and Life in the Blue Zone from Book Depository (free delivery worldwide).
Buy your copy of Ikaria: Food and Life in the Blue Zone from Australian-owned Booktopia.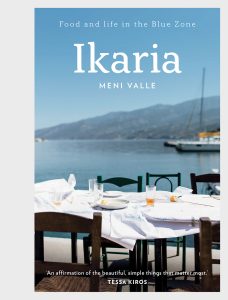 ---
Recipe For Baked Chickpeas (Psita Revithia)
500 g (1 lb 2 oz) dried chickpeas, soaked overnight and drained
1 zucchini (courgette), cut into cubes
2 carrots, peeled and cut into cubes
1 onion, diced
2 tomatoes, grated (see note below)
2 tablespoons finely chopped mint,
1 tablespoon finely chopped parsley
100 ml (3½ fl oz) olive oil, plus extra for drizzling
squeeze of lemon juice, to serve (optional)
Preheat the oven to 180°C (350°F).
In a large saucepan, add the soaked chickpeas and cover with water. Bring to the boil over a medium-high heat and cook until almost cooked through but still firm. Drain, reserving about 250 ml (8½ fl oz/1 cup) of the cooking liquid, and pour the chickpeas onto a heavy baking tray or casserole dish. Add the reserved liquid.
Scatter the prepared vegetables and herbs over the chickpeas. Season well with salt and pepper and pour over the olive oil. Mix well to combine.
Bake for 20 minutes or until cooked through. Serve with an extra drizzle of olive oil and a squeeze of lemon, if you desire.
Note: To grate a tomato, first cut it in half. Then, holding the skin side in the palm of your hand, grate the tomato flesh into a large bowl. Once you have grated all the tomatoes, add the sugar to maximise the flavour, and a pinch of salt and the whole garlic clove. Allow the tomato mixture to sit for a few minutes to develop the flavours.
Recipe and image from Ikaria: Food and Life in the Blue Zone, by Meni Valle. Published by Hardie Grant Books and reproduced with the publisher's permission.
This story originally appeared in PS News.
---
You might also like Mary Valle's recipe for Stuffed Zucchini Flowers. Or her recipe for Watermelon and Haloumi Salad. Or her very easy Salmon Poached in Olive Oil.