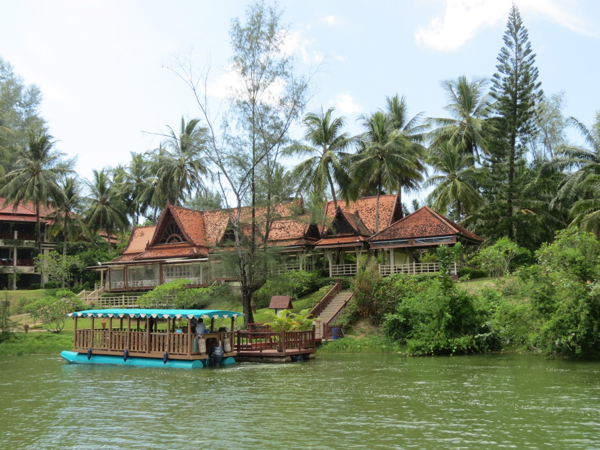 It's hard to describe Laguna Phuket because there's nothing quite like it anywhere in the world.
Hugging the west coast of Phuket in Thailand, it's not just one resort but an entire complex of deluxe hotels and villas that are nestled in tropical parklands surrounding picturesque lagoons.

Together, they offer an extraordinary range of activities and, fronting onto the pristine beach at Bang Tao Bay, provide a perfect escape for anyone wanting a holiday in Thailand.
I've stayed at a couple of the Laguna Phuket hotels, each impressive in its own right, and on the final day of my visit I enjoyed a wonderful cooking class at the Dusit Thani.
The cooking stations were set up on a veranda overlooking the picturesque lagoon, with each of our group of six given an individual induction cooktop.
The hotel's executive sous chef, Pachon Pakham (photo supplied), spoke about the ingredients, many of which were already prepared and simply needed measuring to taste.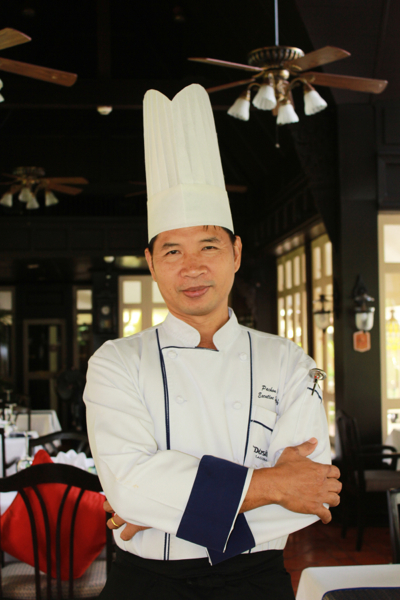 Oh to have such a willing band of helpers at home, ready to shop and chop for you, and clean up afterwards!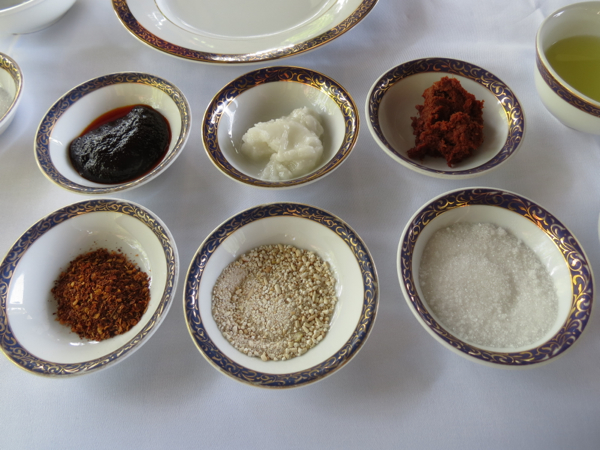 We cooked some of my favourite dishes: Laab Gai (spicy minced chicken with fresh mint), Tom Yam Goong (spicy and sour prawn soup), Gaeng Phed Seeda (Red curry of roasted duck with pineapple and cherry tomatoes), and Kluay Buad Chee (Bananas poached in coconut cream).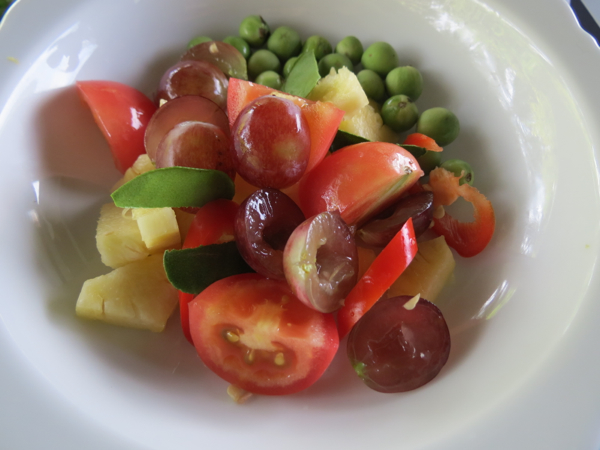 The cooking class was fun but the real highlight was sitting down to a beautifully laid table in Dusit Thani's gorgeous Ruen Thai restaurant to dine on our own creations.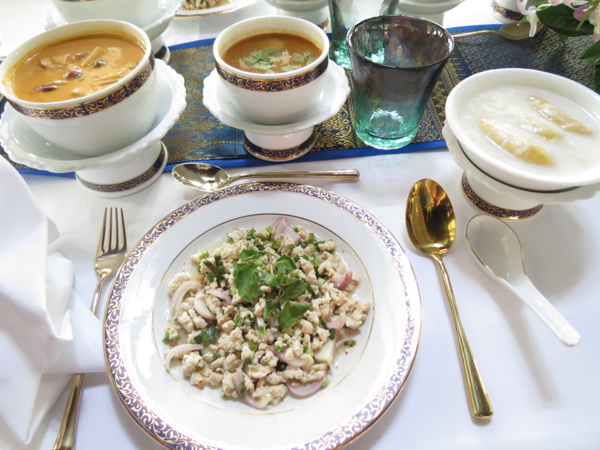 All of the dishes were remarkably simple, and the recipe for the Duck Curry is reproduced here.
You need to use duck that is already cooked – you can buy roast duck from many Asian restaurants but I'd be inclined to use smoked duck which is readily available from some of the smaller independent supermarkets.
Fact file:
Laguna Phuket currently has a Summer Family Festival where kids stay, play and eat for free across all of its properties. The festival continues until October 31.
All the properties have a great choice of activities for people of all ages, including the Dusit Thani cooking class featured here.
You can find all the information you need on the Laguna Phuket website.
RED CURRY OF ROASTED DUCK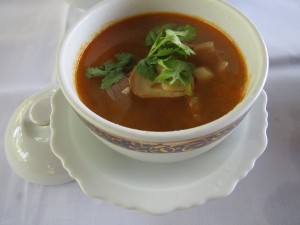 Serves 2
60g red chilli paste
2 cups coconut milk
400g roasted duck, sliced
80g cherry tomatoes
80g pineapple
30g red and green chilli
4 leaves kaffir lime
4 tbsp fish sauce
30g palm sugar
1/2g sweet basil
Saute the curry paste and ½ cup of the coconut milk in the pan and stir until mixed well. Add the rest of the coconut milk. Heat until boiled.
Place sliced duck meat, cherry tomatoes, pineapple, chilli and kaffir lime leaves into the pan. When the curry is boiling, season with fish sauce and palm sugar. Place sweet basil leaves in and stir gently. Place into the bowl and garnish with fresh sweet basil leaves.