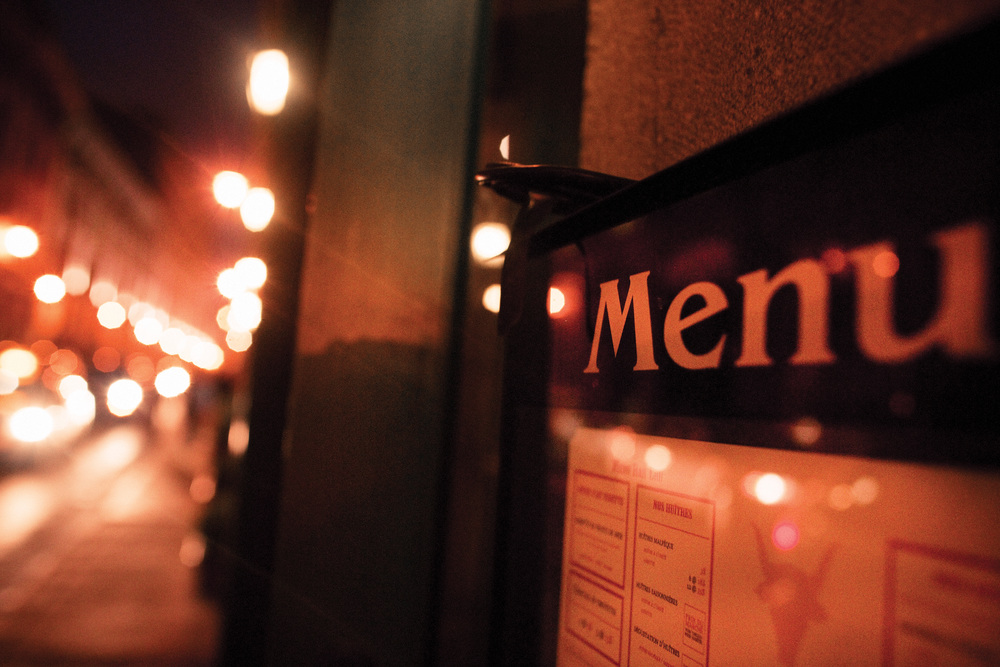 You know when there's a French influence on the local food scene because the quality always goes up a notch. With strong traditions of living off the land and cooking according to the seasons, not to mention the diversity of food brought by new migrants, Canada is blessed with a dynamic food scene. Spend some time in Montréal in particular and you'll appreciate that it's a city that punches way beyond its weight – and you can thank the French for that.
The city is predominantly French-speaking and rightly proud of its culinary heritage. It has long had a thriving food scene but it flew under the radar for a while. Now it is garnering a reputation as one of the most exciting food cities in North America. Check out some of these shops, markets and restaurants that are helping to put Montréal on the culinary map.
---
Damas Restaurant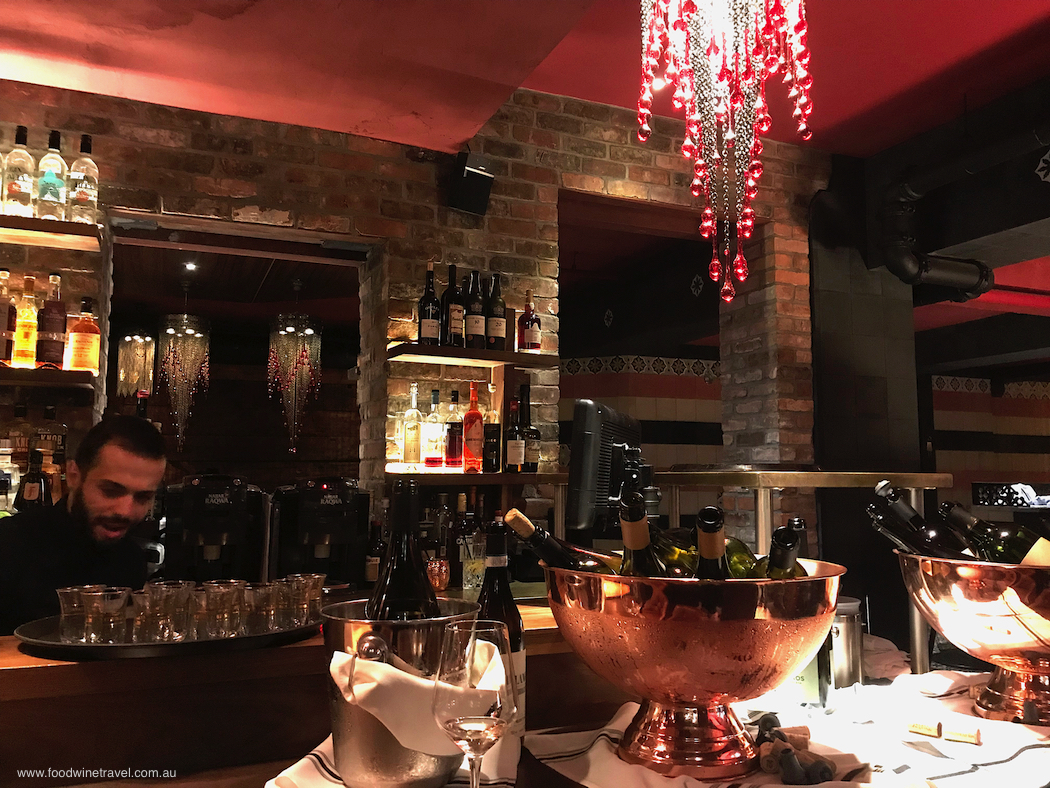 Damas, an upscale Syrian restaurant in Montréal, has a very loyal local clientele for good reason – the décor is exotic, with pendant lights and gorgeous tableware; the service is friendly and attentive; and the food is beautifully presented and packed with flavour. With cold mezze, hot mezze, charcoal grilled dishes, melt-in-the-mouth mains and beautiful desserts, the food is perfect for sharing. We loved the fattouch; the hummus dusted with sumac; the fried kibbé stuffed with lamb, pistachio and pomegranate; and the beautifully tender warm octopus salad with white beans and herbs.
Damas
1201 Van Horne Avenue
Montréal
Tel: +1 (514) 439 5435
www.restaurant-damas.com
---
Marché Jean-Talon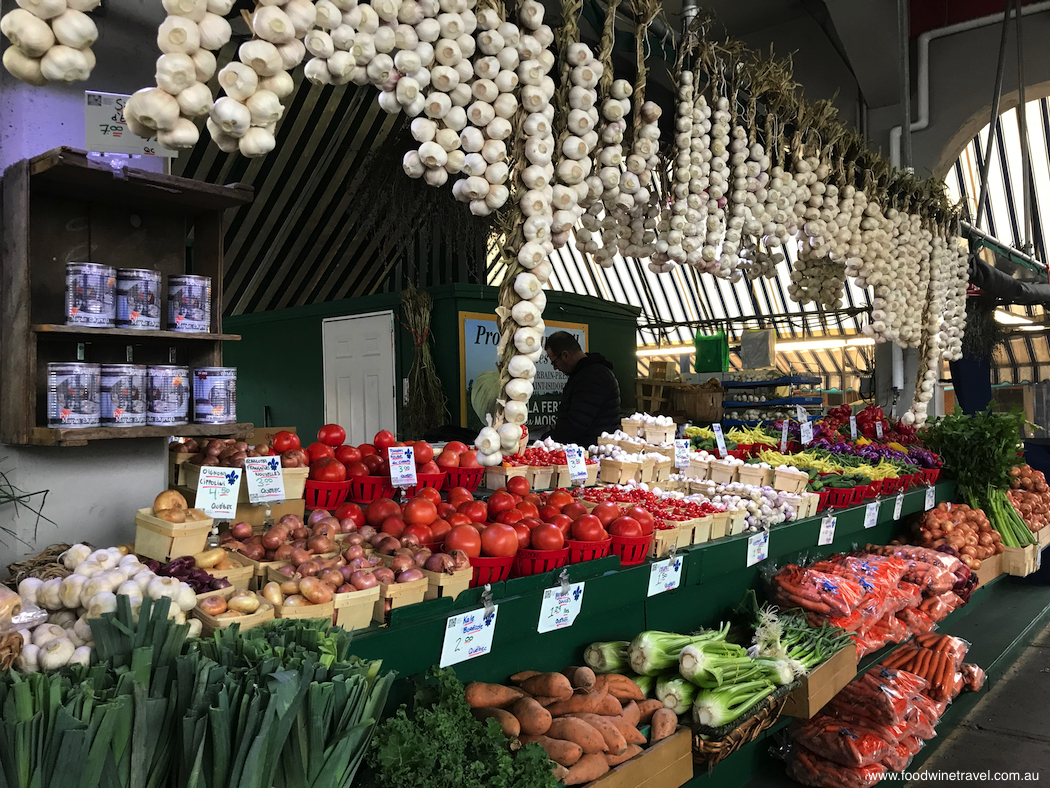 Montréal is blessed with a great choice of well-established public markets selling fresh and locally grown or processed foods, as well as imports from elsewhere in Canada and abroad.
We especially love Marché Jean-Talon, which has been going since 1933 and is one of the largest open-air markets in North America. It's open year-round and has a great line-up of butchers, bakers, fishmongers, delicatessens and grocers selling fabulous cheese, olives, spices, icecream, chocolates, smoked meats, sausages and many other products from Quebec and beyond.
Marché Jean-Talon
7070 Henri Julien Avenue
Montréal
www.marchespublics-mtl.com
---
Joe Beef restaurants and Le Vin Papillon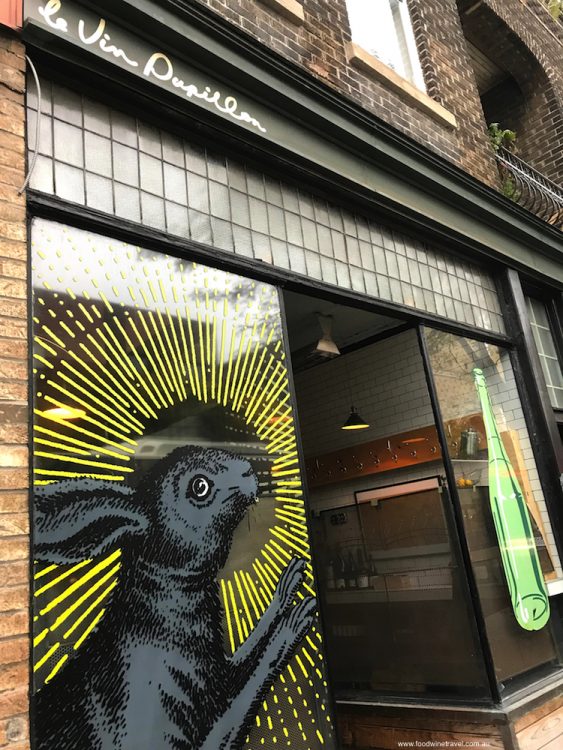 There's one name that every foodie in Montréal knows and that's Joe Beef. Co-owners David McMillan and Frédéric Morin, along with Allison Cunningham, opened Joe Beef in 2005 and have gone on to open a string of other establishments in the city, including Liverpool House, Le Vin Papillon, Mon Lapin and, most recently, McKiernan Luncheonette.
They are renowned for the quality of their food, each restaurant offering a different focus. The flagship, Joe Beef, for example, serves classic Montreal dishes including steaks, seafood and dishes using every part of the animal. Le Vin Papillon, which we dined at, has a great buzz, an interesting wine list, and we loved its creative, contemporary shared plates.
Le Vin Papillon
2519 Notre-Dame Street West
Montréal
No reservations; first come first served.
www.vinpapillon.com
---
Fairmount Bagel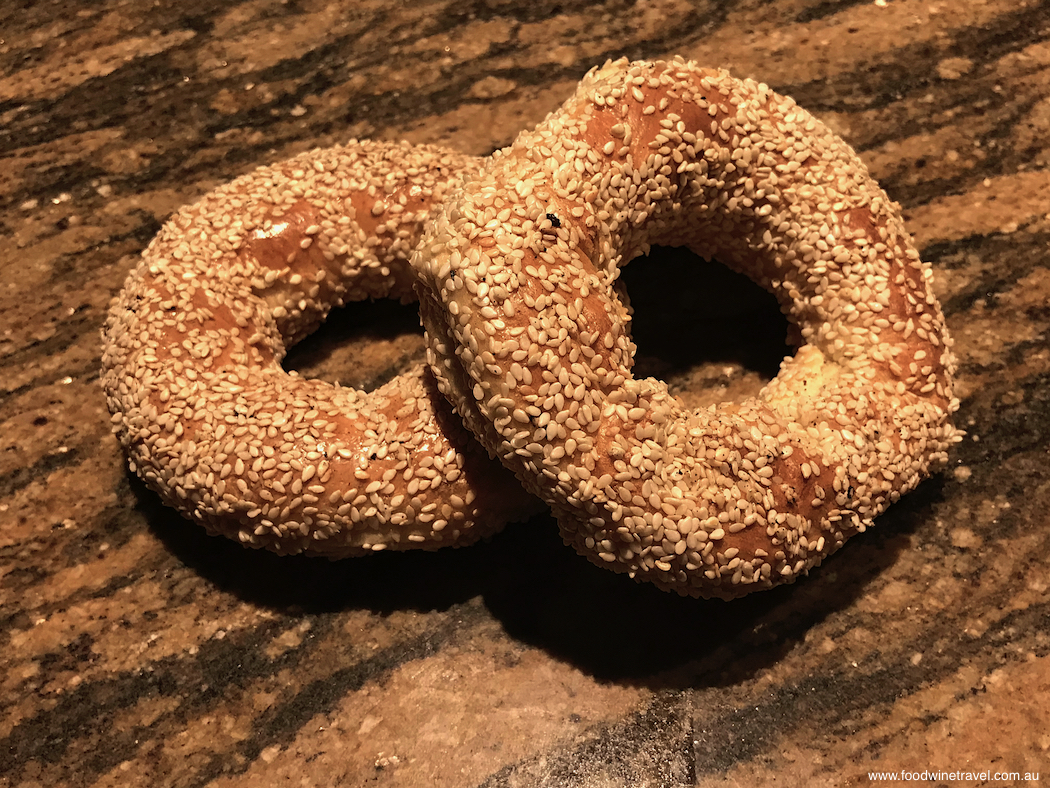 Montrealers love their bagels and there are a number of bakeries that vie for the title of the city's best bagel. But Fairmount lays claim to being the city's first and as far as stories go, it's a good one. The history of La Maison de l'Original Fairmount Bagel goes back to 1919, when Russian immigrant Isadore Shlafman opened the Montreal Bagel Bakery. It moved to its present location in Fairmount Avenue around 1950 and is still family owned, with Isadore's grandchildren running the business.
The bagels continue to be rolled by hand and baked in a woodfired oven. They come with a wide range of toppings, including sesame seeds, poppy seeds, garlic, pumpernickel, cumin and many more. They are so popular that the shop is open 24 hours and they bake at all hours of the day and night – we popped in at 10pm on a weeknight and the place was pumping. Sesame bagels straight from the oven … divine.
La Maison de l'Original Fairmount Bagel
74 Fairmount West
Montréal
+1 (514) 272 0667
www.fairmountbagel.com

---
Schwartz's Deli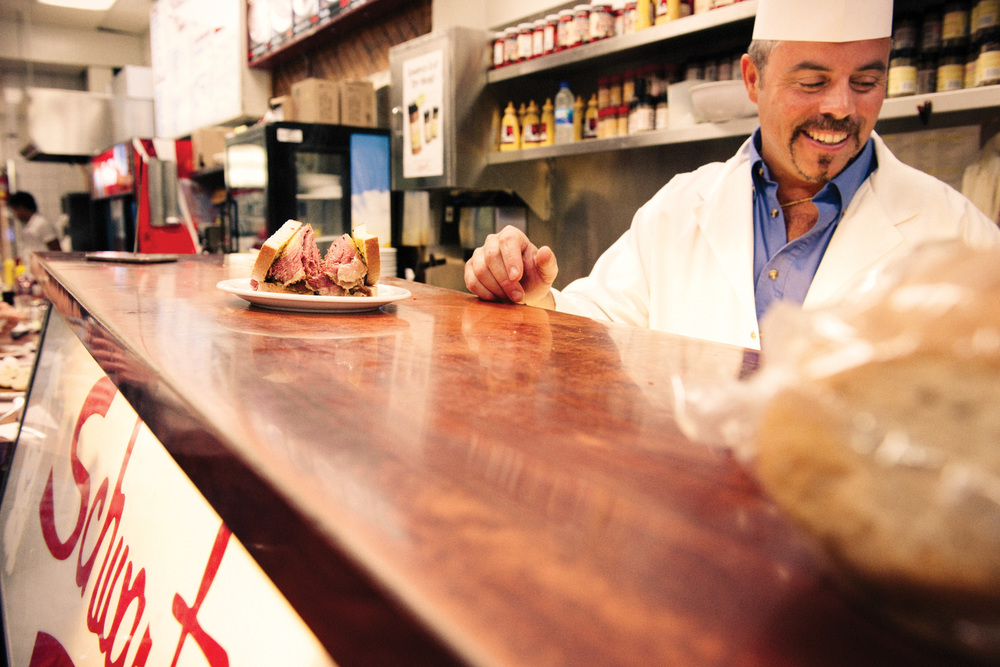 Montréal might be famous for its bagels but its Jewish community has also made smoked meat a speciality in its many delicatessens. Schwartz's Deli is an institution, with people crowding into a narrow space, many of them there for the smoked brisket served on rye bread with yellow mustard. Reuben Schwartz, a Jewish immigrant from Romania, opened the shop in 1928 and it has changed hands several times over the years, yet it remains in a time warp with customers often queuing out the door.
Schwartz's Deli
3895 Boulevard Saint-Laurent
Montréal
Tel: +1 (514) 842 4813
www.schwartzsdeli.com
---
Joe la Croûte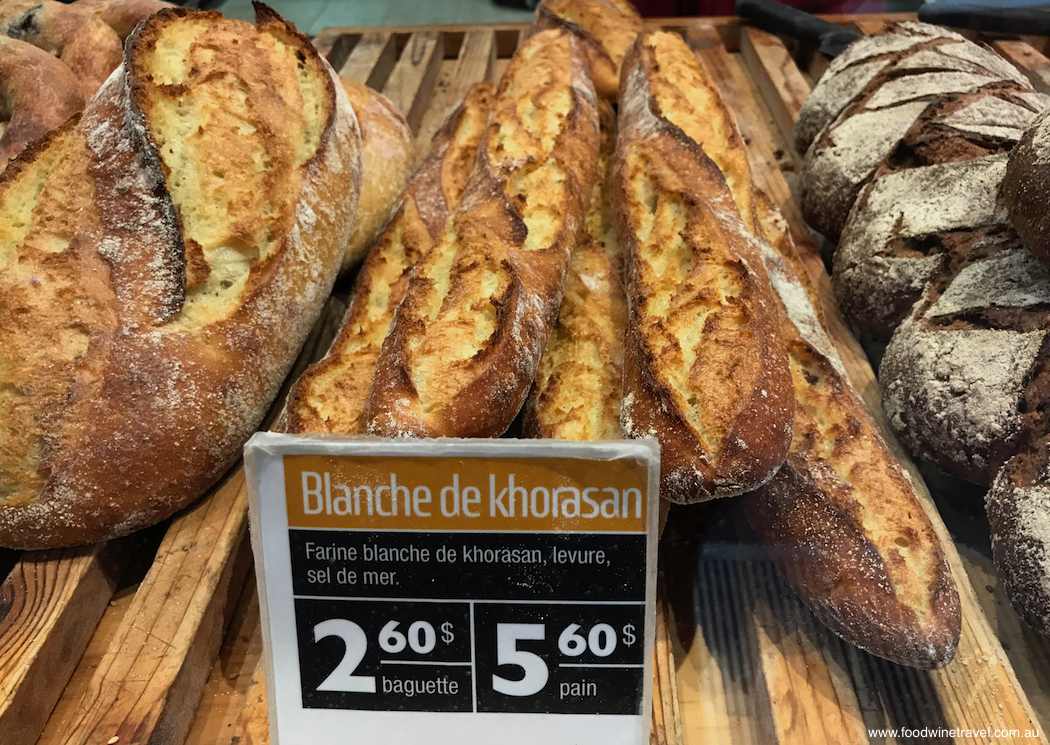 Follow your nose from Marché Jean-Talon to the delicious smells of freshly baked bread wafting from this tiny shop nearby. It only sells bread; many say it is the best bread in Montréal. We can't vouch for that, but the loaf we bought (made from an ancient grain called khorasan) was certainly impressive. The offerings change from day to day and the business usually posts on its website what's available on any particular day. But you'll be sure to find baguettes, of course, and you'll probably find a selection of sweet and savoury buns as well as loaves.
Joe la Croûte
7024 Casgrain Avenue
Montréal
Tel: +1 (514) 272-9704
www.joelacroute.com
---
Little Italy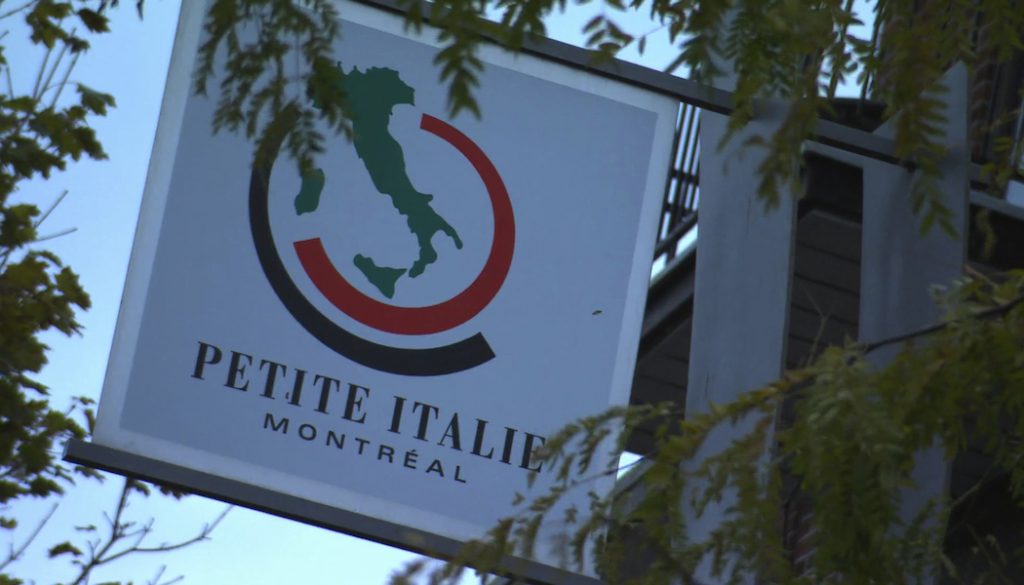 Italian immigrants have been coming to Montréal since the 19th century and the city now has the second largest Italian population in Canada after Toronto. Many of their businesses have sprung up in a neighbourhood known as Little Italy, an area centred on Saint Laurent Boulevard between Jean Talon Street and St. Zotique Street. The Jean-Talon Market, known locally as the Mercato, is in the heart of Little Italy, while around it are shops and restaurants where you can happily get lost for a good few hours.
We had a great coffee in Caffè Italia and loved the ambience, which was like 1950s Italy with little groups of old men huddled around tables discussing the state of the world. We were also hugely impressed with the range of products available in Fruiterie Milano, a nearby grocer which celebrates its 65th anniversary this year. Very much an institution, it has an enviable array of cheese, meat, oils, bread, Italian products and prepared food.
Fruiterie Milano
6862 Saint Laurent Boulevard
Montréal
Tel: +1 (833) 645 2662
www.fruiteriemilano.com
---
With thanks to our wonderful friends Noreen and Herb who looked after us so beautifully during our visit and introduced us to all their favourite foodie haunts. Noreen, you have such good taste 🙂