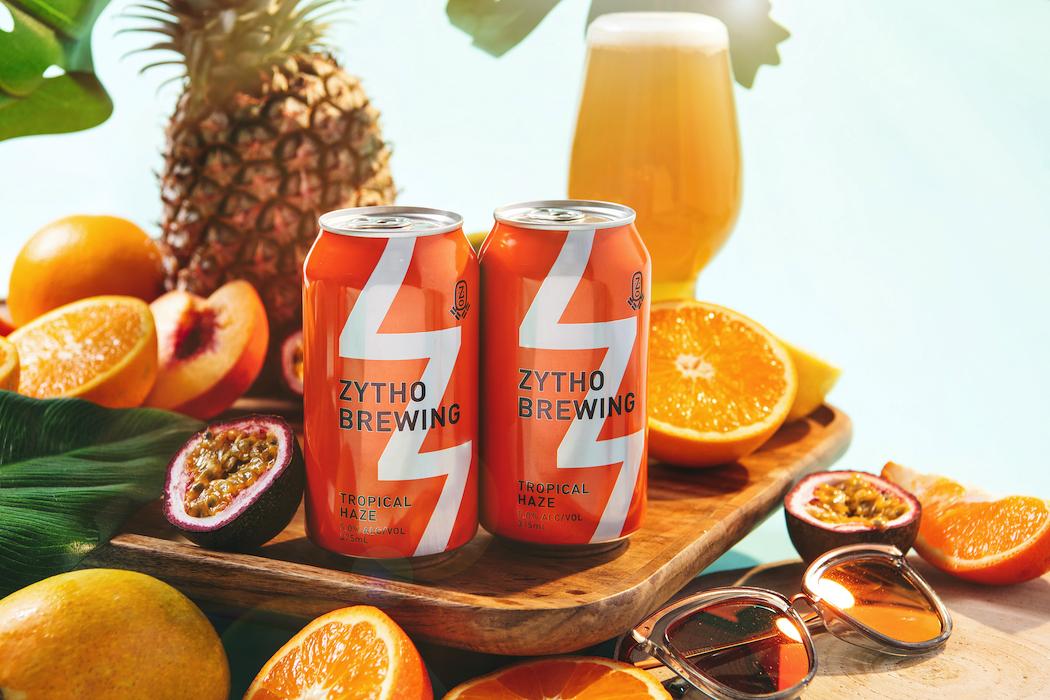 It's exciting to see how Australia's craft breweries and cider makers are pushing the boundaries to bring a really eclectic range of flavours to their products. Some are using tropical fruits, others are using coffee, some are even capitalizing on the Rosé trend and infusing their cider with Rosé.
Australians are increasingly wanting to both moderate and elevate their drinking experiences, according to Dan Murphy's craft beer category manager, Billy Ryan. That is, we aim to drink less but we want it to be better quality. "We are seeing a strong demand for innovative, experimental and simply delicious flavours in beer and cider – this is fast becoming the new Australian taste preference," Ryan says.
Following are some recent releases that have appeared in Dan Murphy's and BWS stores. We've tried them all and found them to be perfect for kicking back with this summer. We also think that the fruit- and Rosé-infused beverages might appeal to those who don't normally drink beer or cider, as the creative flavours add another dimension that could make them more palatable for non-drinkers.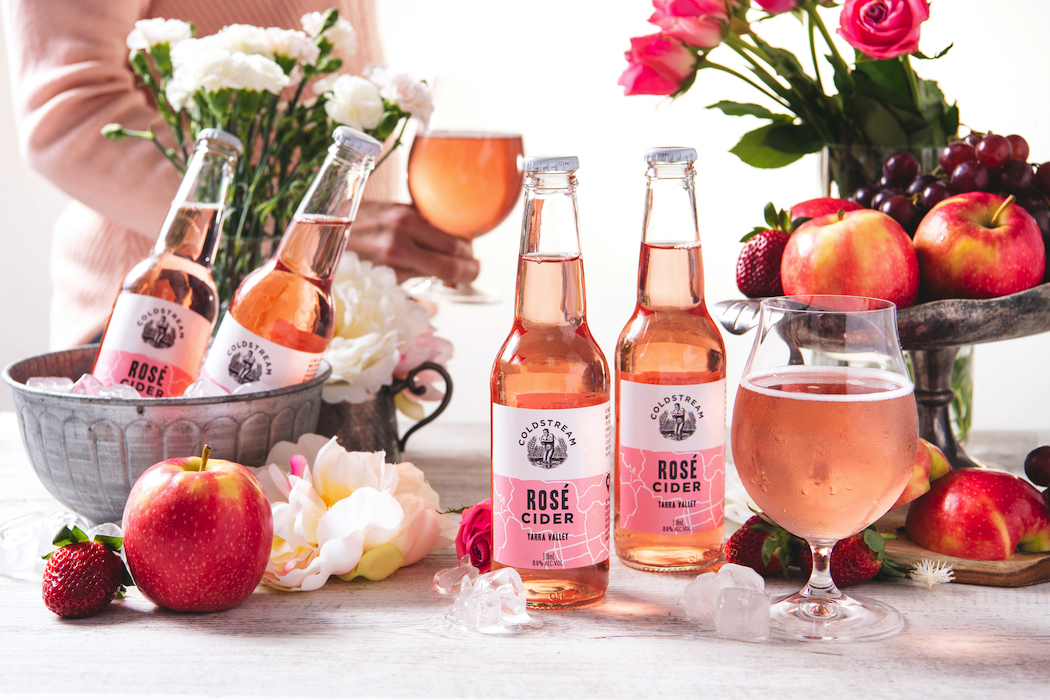 Yarra Valley's Coldstream Brewery is right on trend with its Coldstream Rosé Cider, as not only does it have a hint of Rosé, it is also vegan friendly. This pale pink cider is made from Victorian apples (anyone who has been to the Yarra Valley knows that this is a great area for growing not just grapes but also apples). The apples are crushed and cold fermented with a blend of Shiraz and Pinot grapes.
The resulting cider has a touch of sweetness but is crisp and refreshing with gentle bubbles and a dry finish. RRP: $4 per can, $18 for a 4-pack or $80 for a case.
Coldstream Brewery was established in 2007 by five friends who resurrected a former wool store on the Maroondah Highway in Coldstream, the gateway to the Yarra Valley. Their "Shivering Man" logo represents their commitment to taking a plunge and baring all to do something you love. Director Rohan Peters says they wanted to play with the two techniques of cider- and wine-making and bring these two favourites together. "The result is the best of both worlds – the perfect blend of quality apple cider delicately interlaced with the subtle more-ish taste of Rosé wine."
Apples from the Adelaide Hills go into the Culture House Sour Cider made by The Hills Cider Company in South Australia. It's made by infusing freshly harvested apples with mangoes, producing a cider that is both sweet and tart at the same time. Zingy and delightfully fruit-driven, it has a delicate blush. RRP: $5.50 per can; $19 for a 6-pack; $90 for a case.
The Hills Cider Company launched in 2010 and describes its production process as "land to hand" – their ciders are made with fresh apples and pears with no added concentrate, flavours, sugars or water.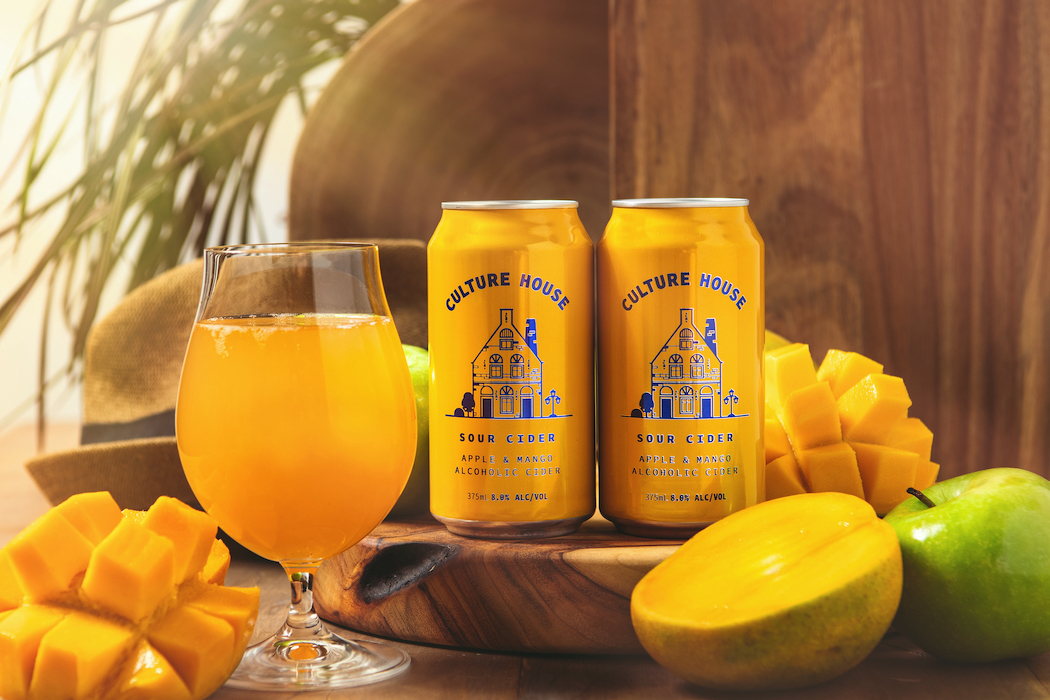 A zythophile is apparently a person who loves all things beer (who knew?) and it was this that inspired the name for the Zytho range produced by Tribe Breweries. Possibly because he loves a bold dark Stout, my taste-tester hubby wasn't overly taken with the Zytho White Stout. As the name implies, this one is light in colour and destined to be a crowd-pleaser with those willing to branch out from traditional Stout and perhaps also those who are new to Stout. It has some toasty complexity and the background smokiness is interlaced with coffee, vanilla and chocolate notes. RRP: $5.50 per can; $20 for a 6-pack; $76 for a case.
Personally, I found the Zytho Brewing Tropical Haze most appealing. Tribe calls it a "desert island beer" and you could sure quench a thirst with this punchy burst of tropical sunshine. It has citrusy aromatics and hints of passionfruit and pineapple on the palate, finishing beautifully smooth with a clean bitterness. Pop it in the esky to enjoy at a barbecue or picnic. RRP: $5 per can; $26 for a 6-pack; $70 for a case.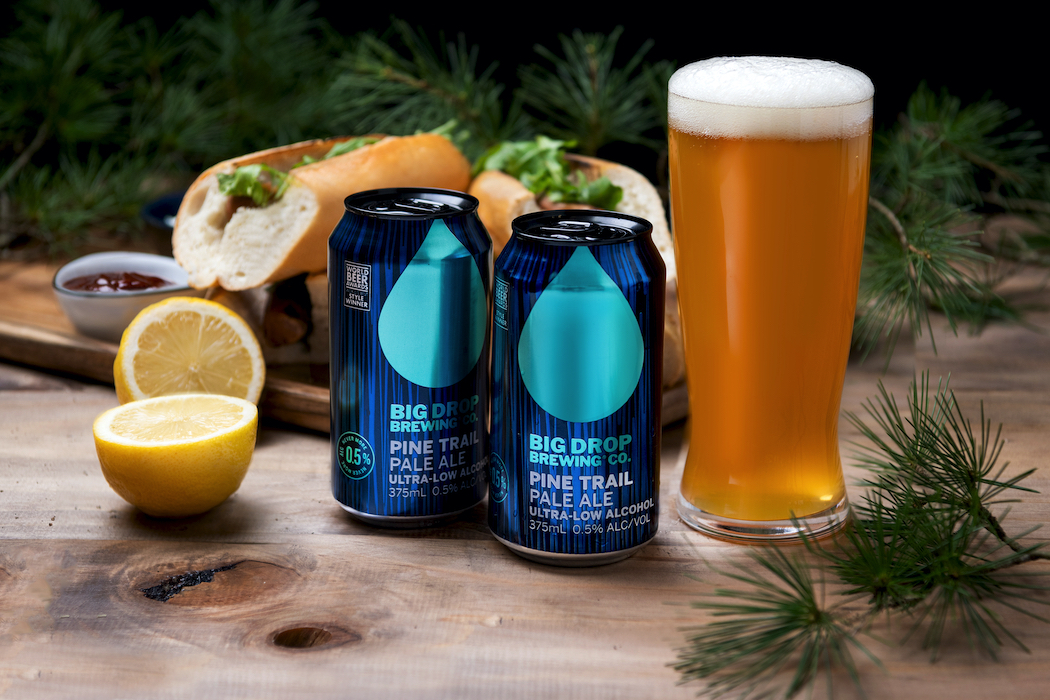 Low alcohol beers are growing in popularity (and are also improving out of sight). At just 0.5% ABV, Big Drop Pine Trail Pale Ale ticks all the boxes for a great tasting, low alcohol beer. This American Pale Ale style beer has floral aromas, a light and lime/citrus bite and a pleasant amount of bitterness on the finish. RRP: $3.50 per can; $15 for a 6-pack; $60 for a case. Its produced in Dandenong, Victoria, by Brick Lane Brewing Company, an independent craft brewer committed to reduced waste and a low carbon footprint.
Try these delicious new ciders and beer both with and without food – you could have a lot of fun matching them with your favourite summer dishes.
This is not a sponsored post but Food Wine Travel was sent a sample of each of the beers for tasting.