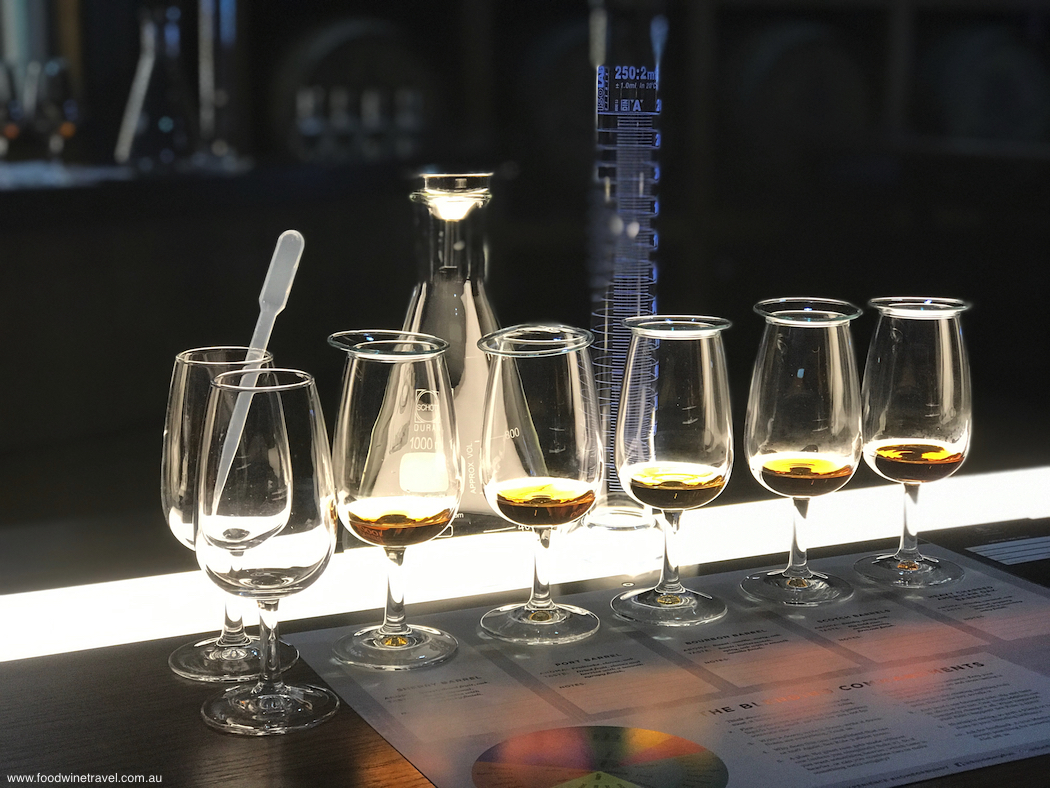 I am a rum blender extraordinaire and I have a certificate to prove it. During my visit to Bundaberg, I created my very own blend of rum, bottled under my own label. Does it taste good? You bet it does. Do I feel like I have achieved something? Sure I do.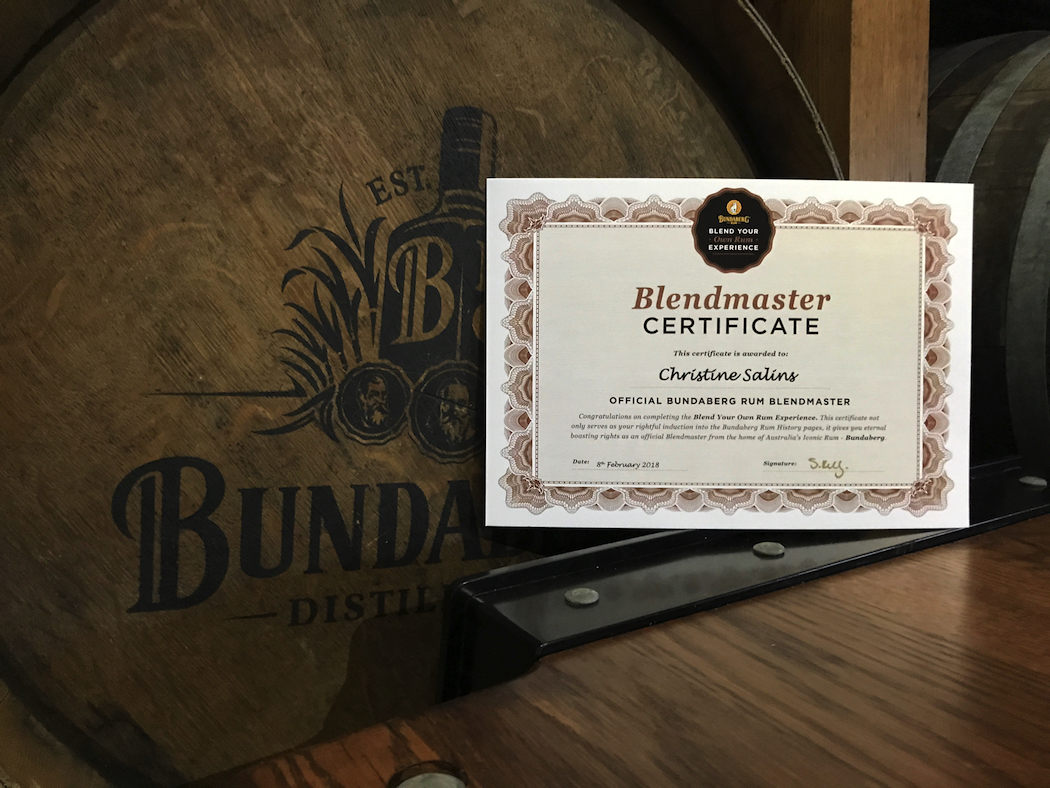 I had this unique experience courtesy of Bundaberg Rum, the only place in Australia where visitors can create their own blend. It might even be the only place in the world? Just over 1400 people have enjoyed this privilege since the distillery began offering it last year.
Having gone through the process and enjoyed a tour of the Bundaberg Rum distillery, I now have a much greater appreciation of rum and how it is made.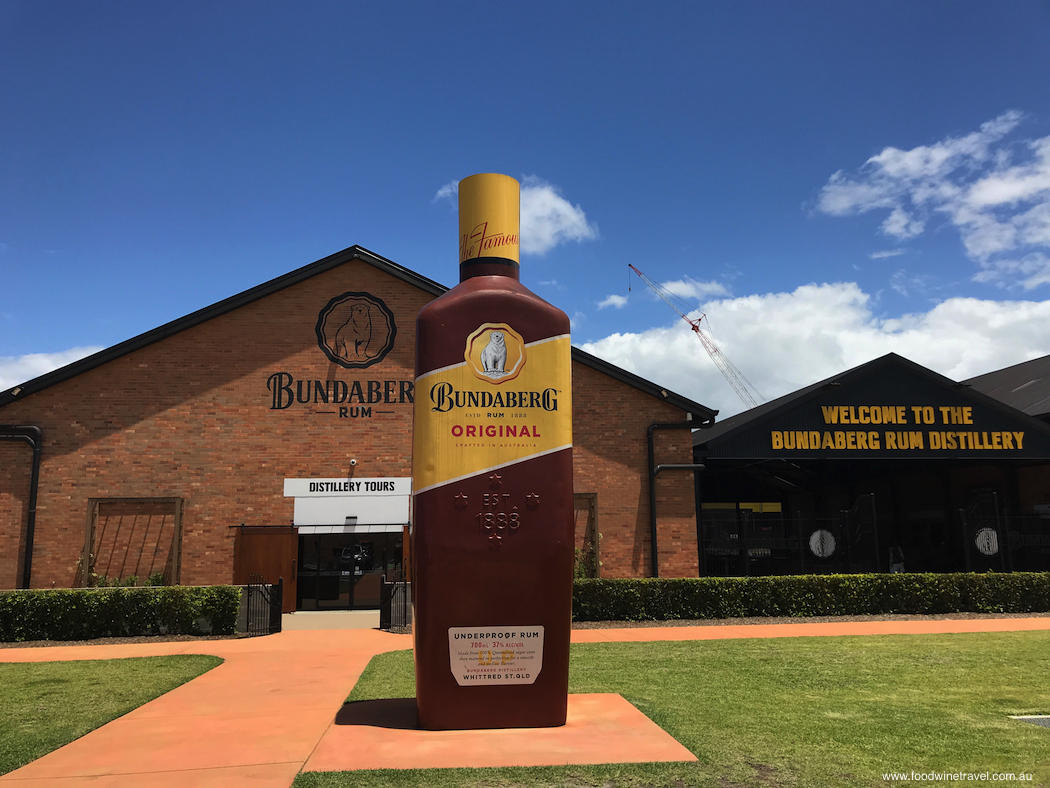 The distillery has been producing its world-famous rum on this site since 1888. It was the vision of not one person but rather a group of mates who came up with an idea to use up the molasses left over from the region's sugar production. Even today, there is still no one master blender – everyone at the distillery plays a role in bringing the product to fruition.
Rum is made of three ingredients – molasses, water and yeast – and our first stop on the distillery tour is the molasses well, which holds just under 5 million litres of gooey sticky sweet stuff pumped from the sugar mill across the road.
"We're going to have some smells – some good, some not so good," says our tour guide, Damien, as we near the well, the only building that survived a disastrous fire on the property in 1936. It's 15 degrees hotter inside the building than out, and not surprisingly, safety is a great concern. Watches, phones and anything with a battery have to be handed in at the start of the tour.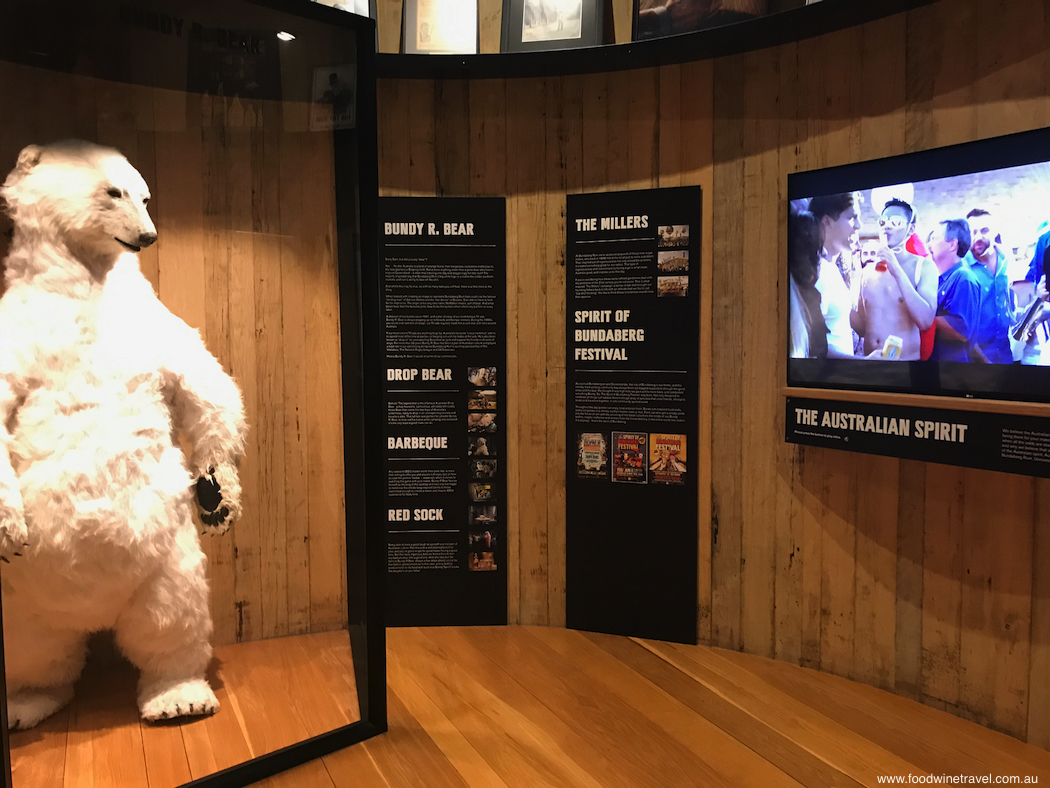 Damien hands everyone a paddle-pop stick so they can taste the thick black molasses, its smell reminding me of my childhood in Ingham, a sugar cane town in north Queensland. "You might be picking up some sweetness, you might be picking up some tartness," he says, adding that it takes 850ml of molasses to make 750ml of rum. To me it tastes like a cross between licorice, golden syrup and treacle.
Next stop is the fermentation plant, the "living heart of the distillery," according to Damien. "We grow most of our culture here." The distillery uses the Saccharomyces Cerevisiae strain of yeast, which grows from 2 litres to 4,000 litres in 2 days. Yes, you read that right.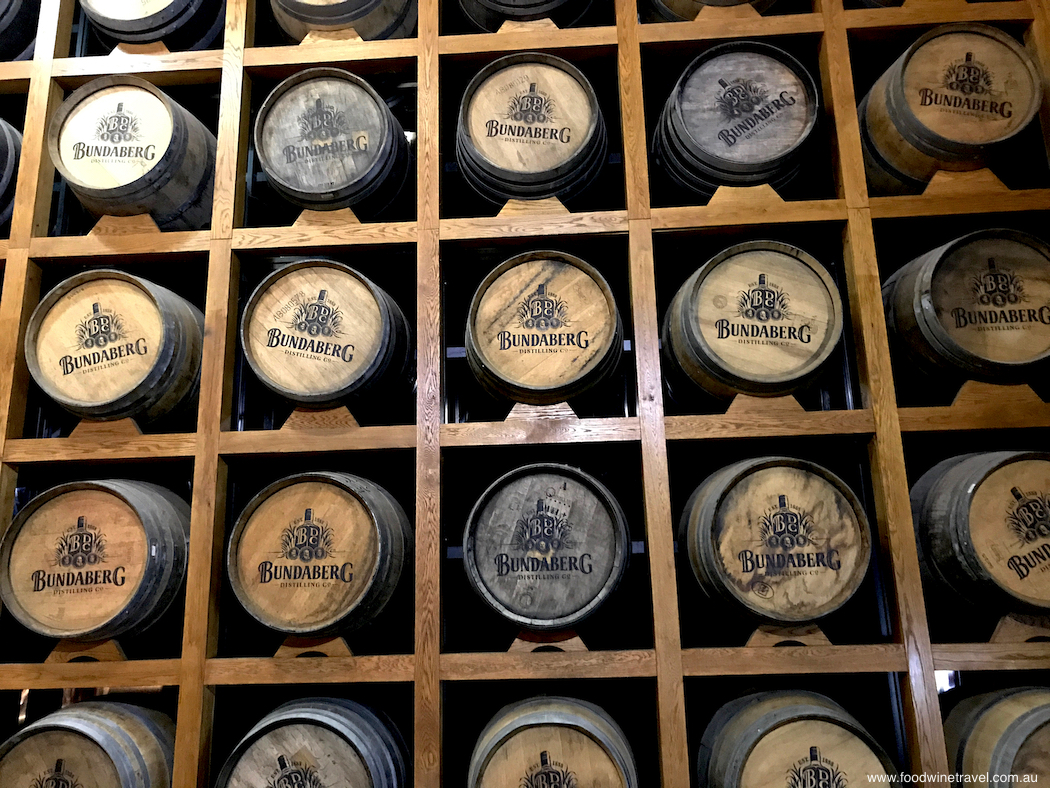 Third stop is the bond store where 22,000 litre vats made of American white oak are filled with the precious rum. One of the distillery's retired bond stores has been converted into an interactive museum, part of an $8.5 million upgrade to enhance the visitor experience. This means there are a couple of options now for visitors to choose from. They can see the museum only; see the museum and tour the distillery; or see the museum, tour the distillery and blend their own rum. The tours end at the bar, where you can sample top shelf, award-winning rums, some of which are only available at the distillery.
Blend Your Own Rum
Scott Kelly, the guide assigned to our small group doing the Blend Your Own Rum experience, is a chef by trade but has fallen head over heels in love with rum. He shows us into a room where tables have been set up with 5 glasses containing different rums that have been taken straight from the barrel. These rums will never be released to the public, says Scott. "Only 1432 people in the world have tried these liquids. It's like a spice rack."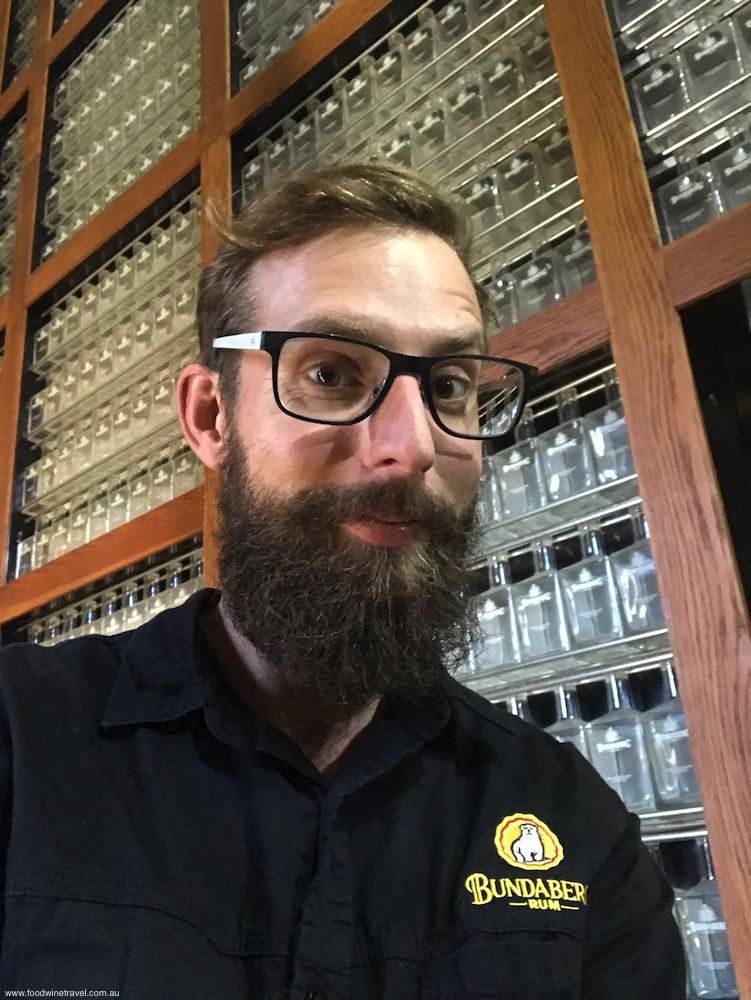 He suggests we smell them first, then sip, then keep them in the mouth for 3 seconds before swallowing. As well as coffee beans (to cleanse the aroma) and crackers (to cleanse the palate), we are given a pipette, a tube and a carafe with a funnel so that we can choose our favourites and create a blend to our liking.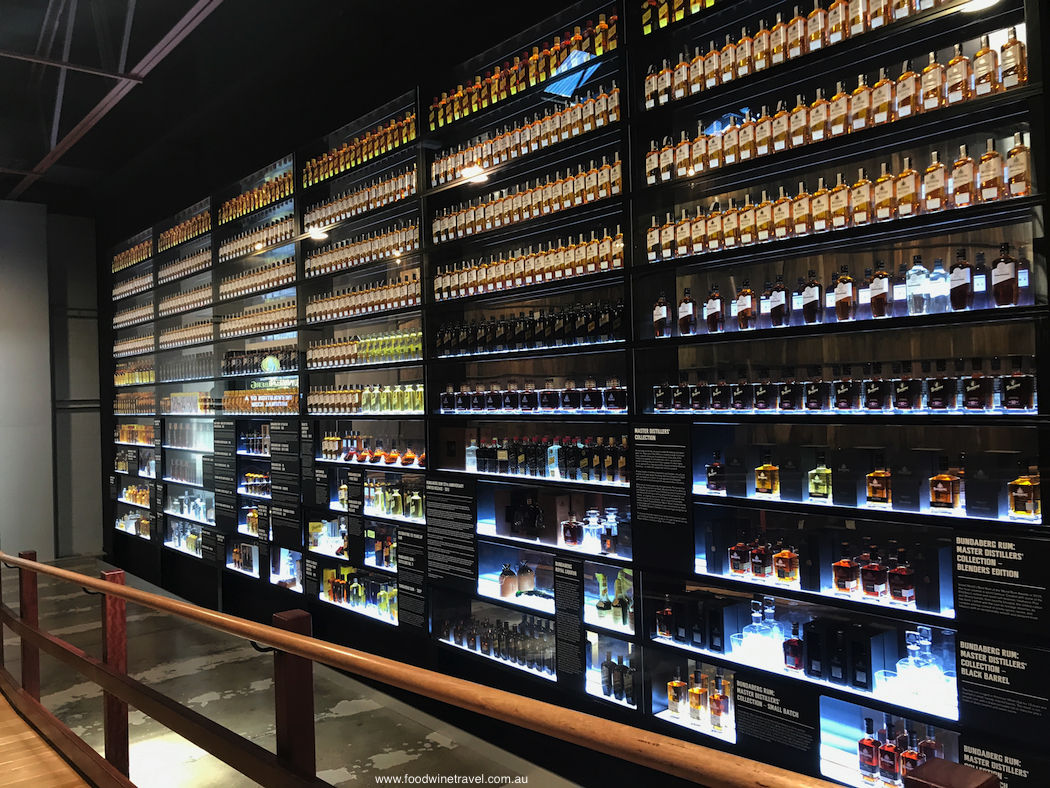 A placemat under the glasses contains the "Blending Commandments" – 10 pointers with tips such as "No great rum gets made without a plan (unless you completely fluke it). So if you want something heavier, which taste is heavier, or can you combine two to make something extra weighty?" And the favourite rule: "Sip and taste as often as you can. One small addition can completely change it all."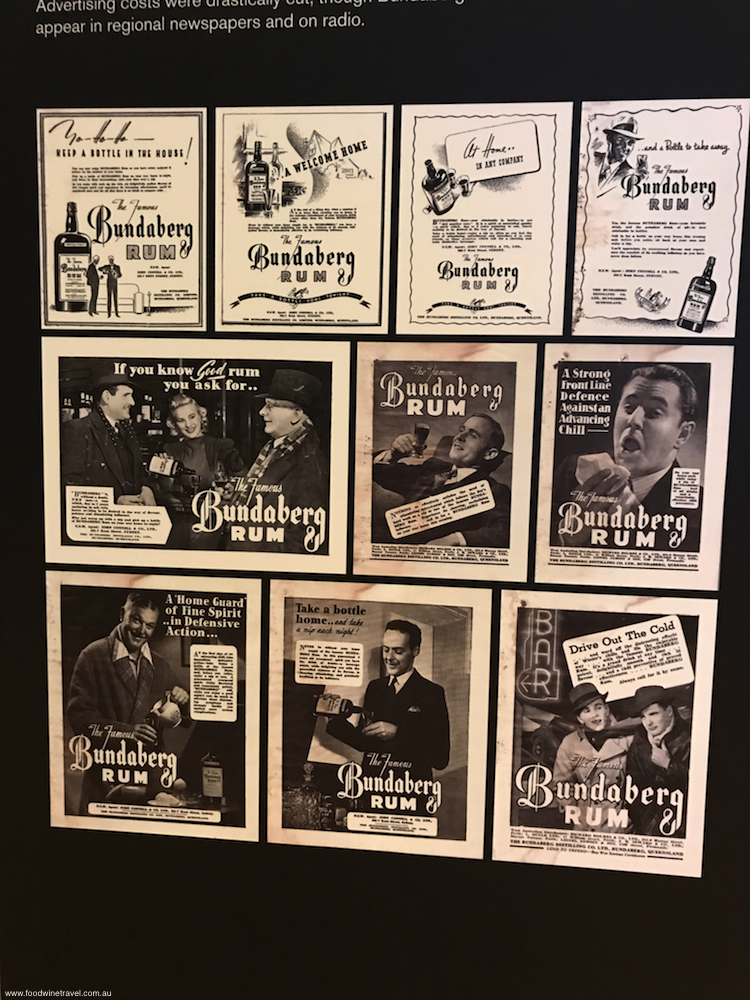 The placemat has a flavour wheel and pointers to the rums, which have been drawn from 5 different types of barrels. The sherry barrels are from Spain and house 2-year-old rum. The port barrels are from South Australia and Portugal and house 8-year-old rum. The bourbon barrels are from Kentucky and house 2-year-old rum. The Scotch barrels are from Scotland and house 8-year-old rum and the heavy-charred American oak barrels have 10-year-old rum in them.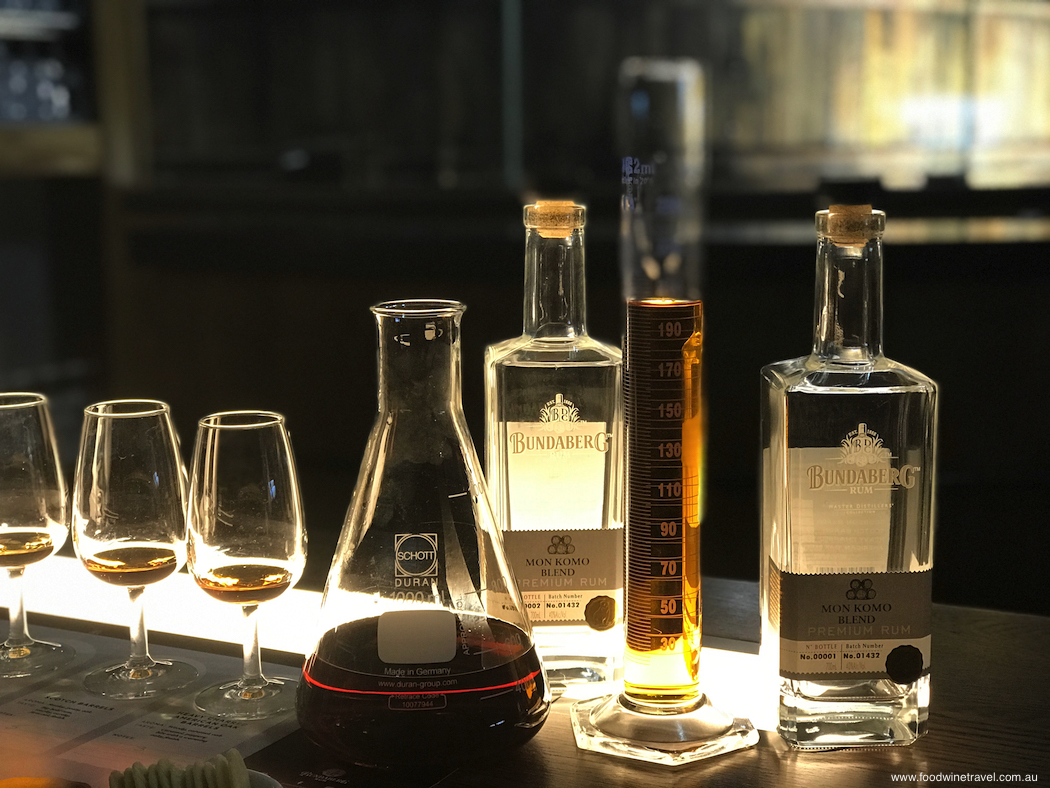 Sherry barrel:
Aroma: Sweet, dried fruit, oak.
Taste: Sweet, caramel, fruity notes with a peppery finish.
Port barrel:
Aroma: Fruitcake, cloves, oak.
Taste: Dried fruit, cloves and berries with a smooth syrupy finish.
Bourbon barrel:
Aroma: Sweet, vanilla, nutty, oak.
Taste: Sweet, butterscotch, spicy, oak with a smooth vanilla finish.
Scotch barrel:
Aroma: Smoky, peaty, oak.
Taste: Big bold rum, smoky, earthy, firm oak finish.
Heavy charred American oak barrels:
Aroma: Woody, caramel, oak.
Taste: Caramel, peppery bite with a warming oaky finish.
I liked the rum from the port barrels most of all, followed by the bourbon, followed by the charred American oak barrel. Our task was to make a 700ml blend by using the pipette to get a certain amount out of each glass, in proportions of our own choosing. I liked the port one so much that I decided I would use it not just as my base but as most of my bottle. That's okay, says Scott, adding that one gentleman loved the rum from the Scotch barrels so much he walked out with a 700ml bottle made from that barrel alone.
I opt for a little more diversity. I decide on 400ml of rum from the port barrels, followed by 200ml from the bourbon barrels (whose sweet vanilla notes complemented the port rum), and 100ml of the charred one, because it adds a bit of character and oomph and has some of the oaky notes that people identify with Bundaberg rum. Scott says an oaky character is what makes all Bundaberg rums so distinctive, and even the premium rums still have a touch of this character coming through.
Mon Komo blend
Happy with my blend, I then go and pour the rum from the respective barrels into my rum bottle, repeating the exercise for the second bottle. Before undertaking the blending experience, I was asked what I wanted to label my creations, so the labels could be ready. I've called mine the Mon Komo blend, after the lovely place in sunny Queensland that I'm blessed to call home.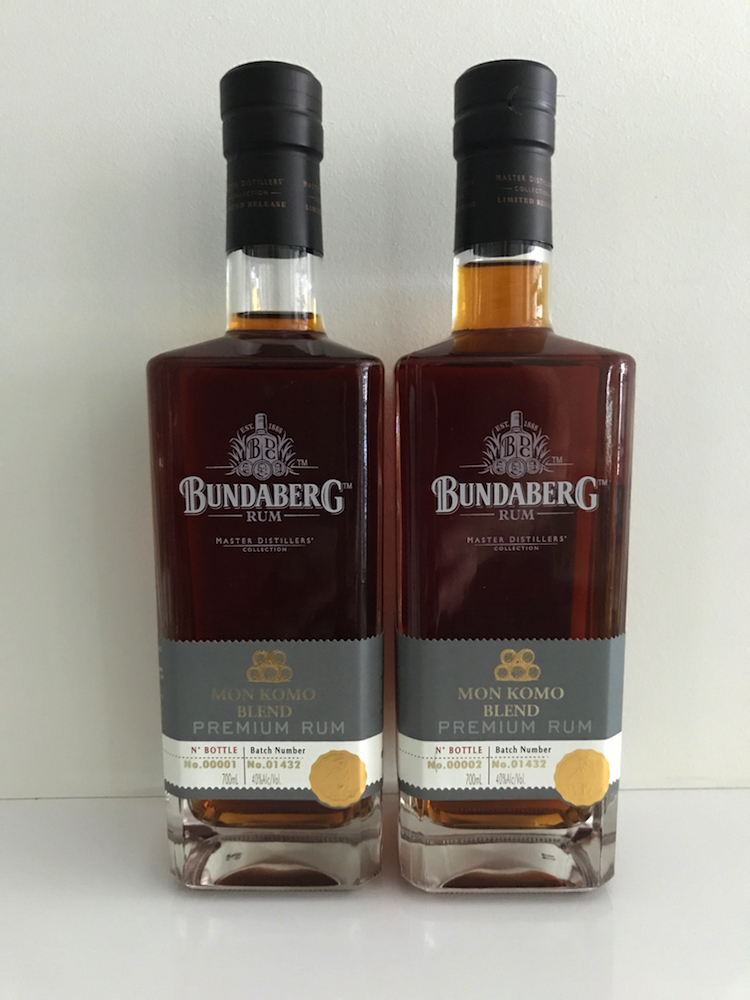 Then Scott caps the bottles and I'm on my way with two bottles of rum, personalized with my own label and unique batch number. Everyone's recipes are kept on file at the distillery in case they wish to order the same blend again in the future.
What a fantastic experience, even for someone like me who is no rum connoisseur. There's that great feeling of having created something very special, something that is very much my own. I'll never look at rum in the same way ever again.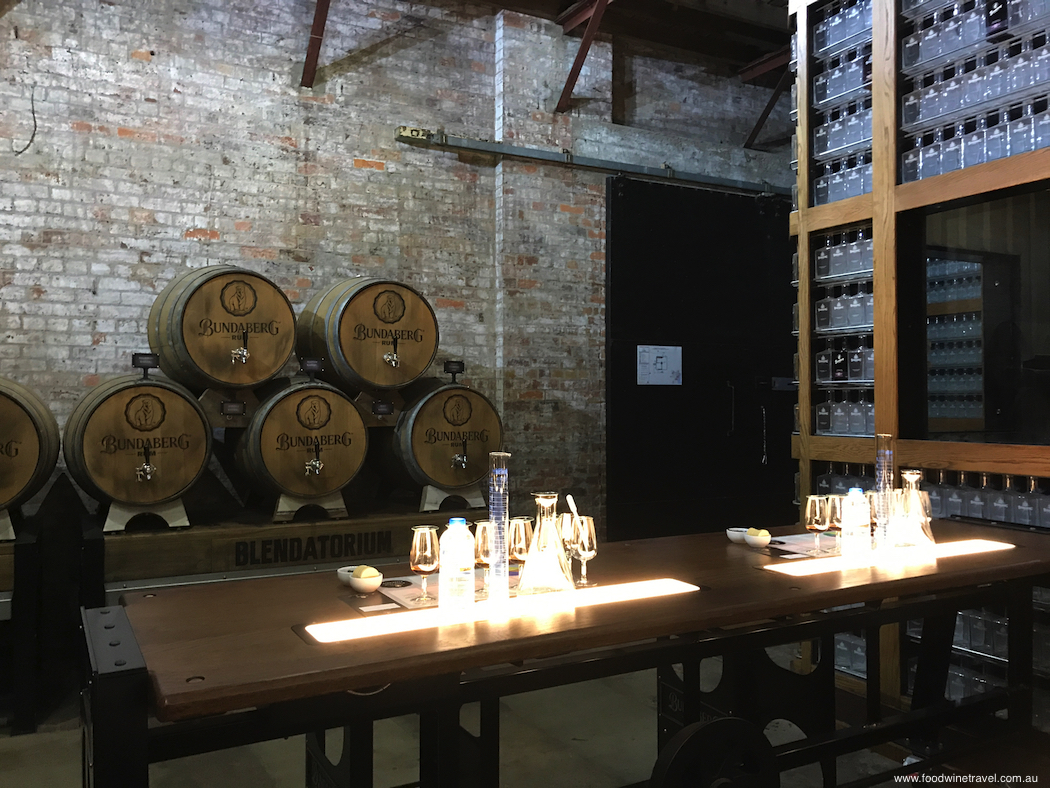 If you go:
Bundaberg Rum Visitor Experience
Hills St, Bundaberg, Qld 4670
Australia
Tel: +61 (0)7 4131 2999
Opening hours:
Mon-Fri: 10am to 5pm
Sat-Sun & Public Holidays: 10am to 4pm
The Blend Your Own Rum Experience runs every Saturday and Sunday and is available for up to 16 adults at a cost of $250 per person.
Keep an eye out for details of The Spirit of Bundaberg Festival to be held in October. It's a Bundy celebration with food, fun, cocktail masterclasses and live music that people come from all over Australia travel to attend.
Food Wine Travel was a guest of Tourism and Events Queensland, Bundaberg North Burnett Tourism and the Bundaberg Rum Distillery.