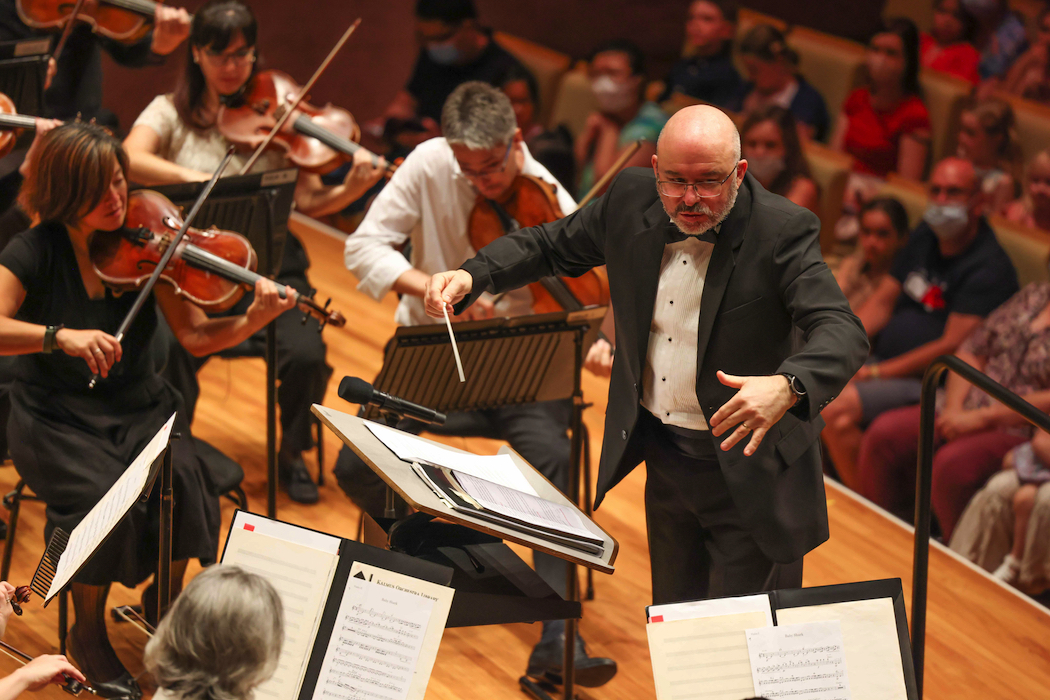 We can't travel around the world right now but for a brief, beautiful moment on a recent Sunday morning, we were whisked off to Finland, Japan, Central Asia and other parts of the globe in a musical odyssey with the Queensland Symphony Orchestra.
Around The World, part of the QSO's Music on Sundays program, was billed as "an Orchestral Globetrot" and what a joy it was to be transported through the dozen delightful pieces that made up the program. Even more of a joy to experience it on a Sunday morning when we were wide awake and caffeinated.
Led by guest conductor Peter Luff and with charming and informative intros by Vivienne Collier-Vickers, the program highlighted how orchestral music has taken on different flavours around the world. Beginning with a rousing performance of Aaron Copland's Fanfare for the Common Man, with all its brass and percussion, the program moved on to Overture to The Creatures of Prometheus Op. 43, written by Beethoven for a Vienna ballet.
Max Bruch's elegant and lovely Romance in F Op. 85 was given a beautiful solo performance by the QSO's principal viola, Imants Larsens, before there was a complete mood shift with Dvořák's lively, percussion-fuelled Slavonic Dances Op. 72 No 7.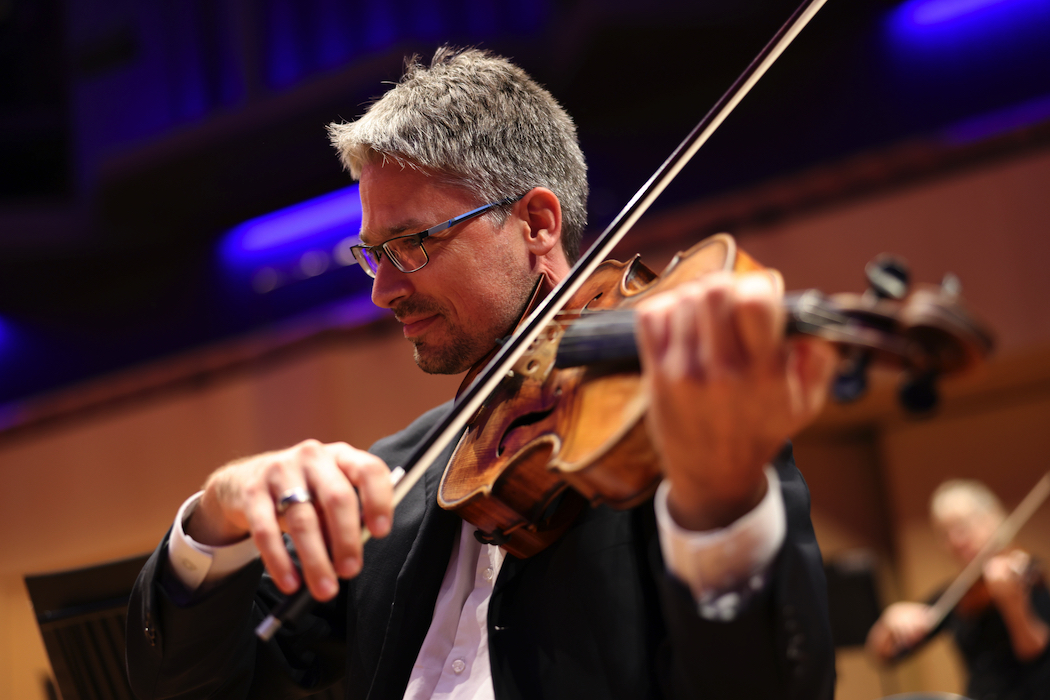 Despite its title, Ravel's Pavane pour une Infante défunte (Pavane for a Dead Princess) is not a sorrowful funerary piece, but rather a gentle dance-like piece evoking the Spanish royal court at the time of the Renaissance. One of my favourites in the program, it had me completely entranced.
Handel's festive Royal Fireworks Music Overture was followed by the imaginary sounds of a caravan of horses and camels emerging from the desert in Borodin's In the Steppes of Central Asia. Next up was Joe Hisaishi's cheerful and exhilarating theme music to Hayao Miyazaki's Studio Ghibli classic, My Neighbor Totoro, followed by Peter Sculthorpe's nostalgic Small Town, evoking the NSW South Coast town of Thirroul on Anzac Day (complete with The Last Post played by two trumpets).
Three trombone soloists dressed in Zorro outfits playfully shifted the mood with Trevor Sharpe's Blades of Toledo, before we were invited to imagine the icy beauty of Finland in the hugely popular piece by Sibelius, Finlandia.
Where would a 'Globetrot' be without an encore of Strauss's Radetzky March, to which the audience is clapping along?  Filing out into glorious spring sunshine – happy chatter all around us – we concluded it was the perfect way to spend a Sunday morning. Even more so, that quite a few young kids were in the audience and clearly enjoying themselves too.
QSO upcoming events:
The QSO is hitting the road next week with Community in Concert performances in Roma on September 14 and Chinchilla on September 16.
If you love the idea of a relaxing morning with music, the next Music on Sundays will be held in the QPAC Concert Hall on November 28. Titled Song to Symphony, it will feature Inspirational Folk Melodies with works by Bartók, Brahms, Copland, Debussy and Dvořák.
More information: www.qso.com.au