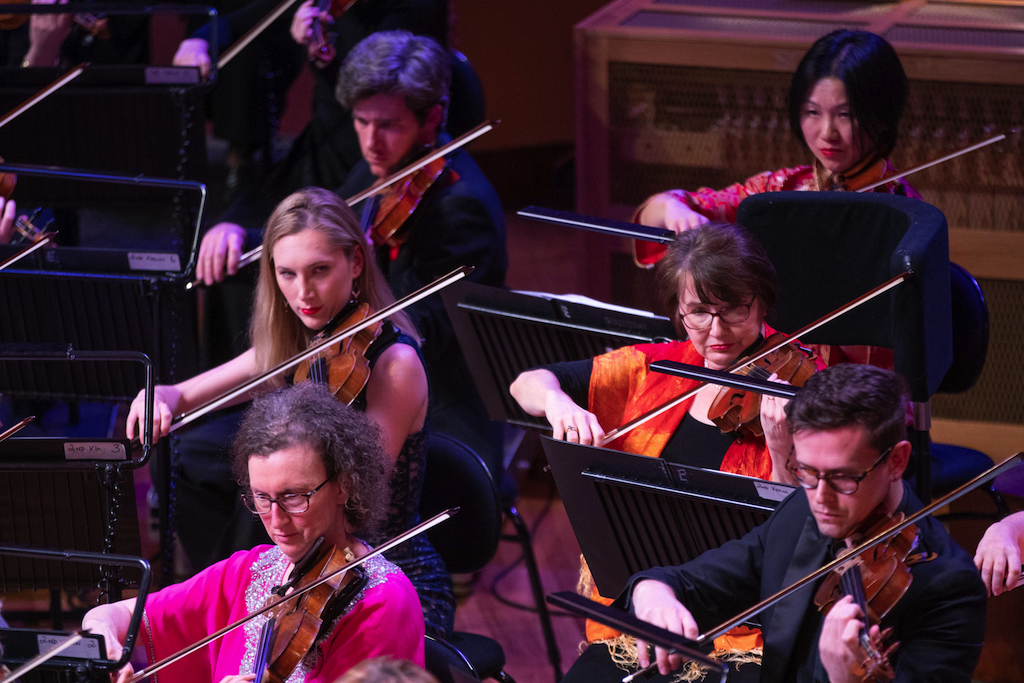 The Queensland Symphony Orchestra has unveiled a glorious 2020 season featuring grand concertos and Grammy nominees, world premieres, and the celebration of Beethoven's birthday. Music from the movies, intimate chamber music, and classical concerts for kids are amongst other highlights.
Next year is the 250th anniversary of Beethoven's birth and, to celebrate, Queensland Symphony Orchestra will join orchestras across the globe in celebrating, with a series of nine concerts and special tributes featuring the German composer's music.
Dual Grammy-nominated saxophonist Amy Dickson, violinist Ray Chen, pianist Aura Go, soprano Emma Pearson, violinist Grace Clifford, and the Orchestra's own violinist, Imants Larsens, will be among the soloists who will thrill audiences with their performances in 2020.
As well as home-grown talent, the Orchestra will again welcome international soloists to Brisbane including Principal Horn of the Berlin Philharmonic, German Stefan Dohr; the 'dazzlingly brilliant' Armenian cellist, Narek Hakhnazaryan; and Behzod Abduraimov from Uzbekistan, who has been described as 'the most perfectly accomplished pianist of his generation'.
Israeli Guy Braunstein, who was the youngest violinist ever appointed concertmaster of the Berlin Philharmonic, will display his formidable talents as he plays and conducts in two concerts with the QSO, Beethoven and Dvořák, and Happy Birthday Beethoven.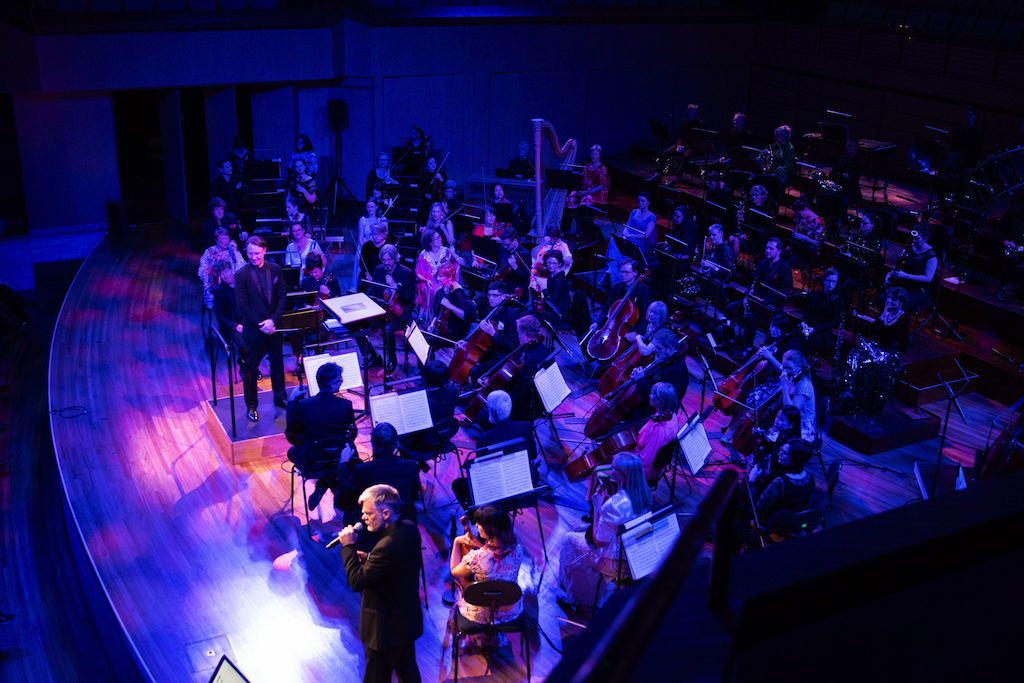 Three of Queensland Symphony Orchestra's favourite conductors return in 2020 to take on Beethoven's most treasured works. Australian super conductor Simone Young leads Beethoven's majestic Choral Symphony No.9 in August, Sweden's Daniel Blendulf conducts Beethoven's Symphony No.5 in October, and Conductor Laureate Johannes Fritzsch leads Beethoven's Piano Concerto No.5 in November.
The all-star conductor cast is rounded out with Elena Schwarz (Switzerland-Australia), Alexander Prior (UK), Eduardo Strausser (Brazil), André de Ridder (Germany), Giancarlo Guerrero (Nicaragua), Giordano Bellincampi (Italy/Denmark), Alexandre Bloch (France), Australians Benjamin Northey and Simon Hewett, and Nicholas McGegan (UK) who has been described as 'one of the finest baroque conductors of his generation'.
Continuing its mission to commission and support new works, Queensland Symphony Orchestra will present two world premieres in 2020, the first in February's Power and Glory Maestro concert by Australian composer Melody Eötvös, and the second in July in the Music of The Masters concert by the Orchestra's own violist, Bernard Hoey.
Among the concerts sure to have broad appeal are Reel Classics and Cinematic, celebrating famous film scores, as well as the latest instalments of the Harry Potter and Star Wars Live concert series. Young classical music lovers are in for a treat with a special performance of Abbott's The Peasant Prince, an interactive experience for the whole family based on Li Cunxin's best-selling children's book.
"There is something unique and magical about the sound of a live orchestra and our 2020 season aims to continue to provide that sense of joy, wonder and spine tingles," said chief executive Craig Whitehead. "Whether you come for the virtuosity of the performers, the emotional journeys that orchestral music can take us on, or just for a wonderful night out, our Orchestra For Everyone aims to have a concert for everyone in our arsenal for next year."
For the full 2020 program, visit www.qso.com.au
---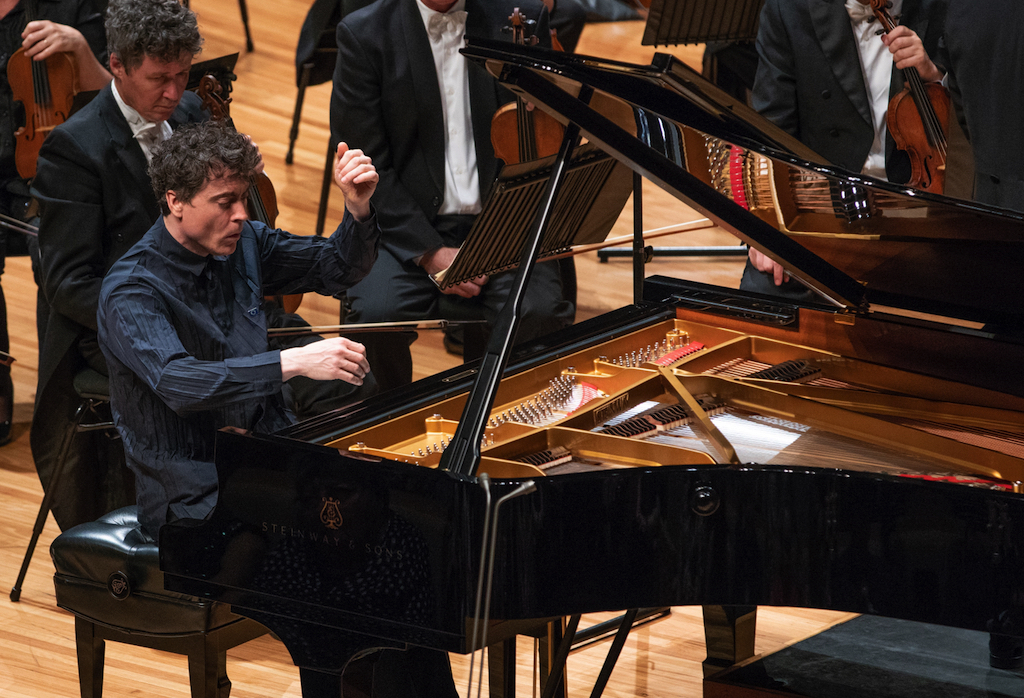 You chance to win!
Food Wine Travel has two tickets to Queensland Symphony Orchestra's Romance and Revolution to give away to one lucky person. The concert will be held on Thursday, September 12, at 7.30pm at QPAC Concert Hall.
This concerto will show off the piano and orchestra to spectacular effect, especially in the hands of master pianist Paul Lewis. The tickets are worth a total of $200+. To be in the running to win this lovely prize, email info@foodwinetravel.com.au with your full name and email address and the name of your favourite romantic song of all time. Entries must be received by 11.59pm on Sunday, September 7.