'Light is not so much something that reveals, as it is itself a revelation.' – James Turrell.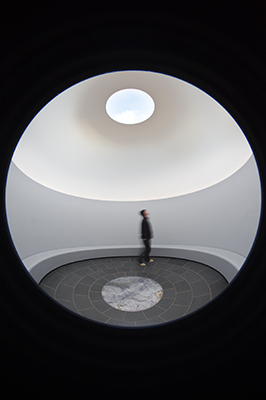 The lights start slowly at first, with a gentle buzz in my ear. Just seconds ago, I was signing a waiver; now I'm lying here in anticipation. It's not often that signatures are required before experiencing works of art. But this happens to be the case with James Turrell's Perceptual Cell, part of the artist's retrospective exhibition, on display at the National Gallery of Australia until June 8, 2015. When I first heard of the cell experience, I knew I had to see it. I'm asked whether I want the soft cycle or the hard. In fear of 'missing out', I request the hard cycle. I'm not sure whether this was the best choice, as it was quite a confronting sensory experience. I wonder whether I may have enjoyed it more if I had selected the soft.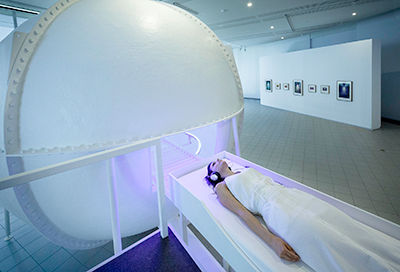 There is next to no build up. The cycle moves almost immediately into a flurry of flickering lights, rebounding around the sphere in which I'm lying in the middle. As the sphere is completely round, and continues around the back of the head and below my body where I can't see, it feels like I'm trapped inside a never-ending circle of light and energy. It's difficult to explain. The flashing lights are accompanied by a humming noise. I'm wearing headphones and the hum is ringing in my ears, in time with the lights.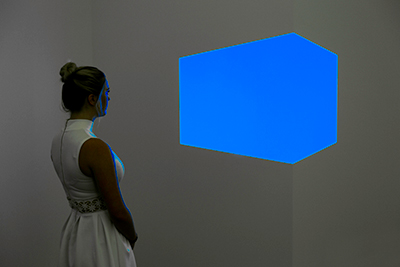 Mid-way through, it starts to become a little bit overwhelming. I find myself fighting the urge to press the button in my hand that can end it. I'm determined to see it through. I hold my hands in front of my face to keep some perspective, and I try closing my eyes. It feels like I'm floating. I really only enjoy the purple, blue calming tones. It is really amazing how much my mind and body react to different colours. It's extremely emotive. When red, I feel myself burning up, but am instantly calmed when a wash of blue fills the work. Whether my eyes are closed or open, I see the same thing.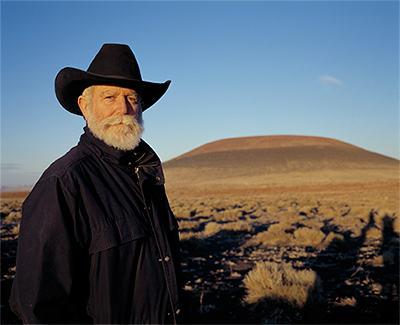 Suddenly it's over and I am being pulled out. Wow, was that real? It's given me a new perspective on the way I view things. As I walk through the rest of the exhibition, the experience replays in my mind.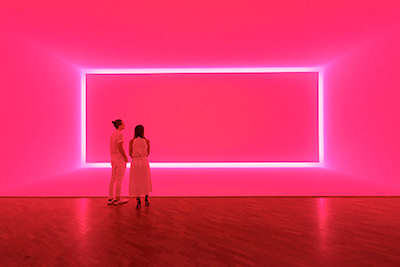 It's incredible how Turrell has taken light, something you and I see everyday, and harnessed it in such a beautiful way. The exhibition travels through the past 50 years of Turrell's career and includes holograms and drawings, prints, photographs and projection pieces. The highlights for me were the built spaces.
I understand that tickets to the Perceptual Cell are sold out. Accommodating just one person every 15 minutes, places were strictly limited – and extremely popular.
Tickets are still available for the exhibition, where you can experience the other built spaces, including the Ganzfield. Individually designed for the National Gallery in Canberra, you walk into the room, with no edges or corners, in a constant, never ending space. Similarly to the Perceptual Cell, lights are projected around the room: blue, green, red, yellow. The feeling is like walking on clouds. Don't miss it.
Fact File:
What? James Turrell: a retrospective Where? The National Gallery of Australia, Parkes Place, Parkes, Canberra ACT Australia Tickets: Available through Ticketek More information: www.nga.gov.au