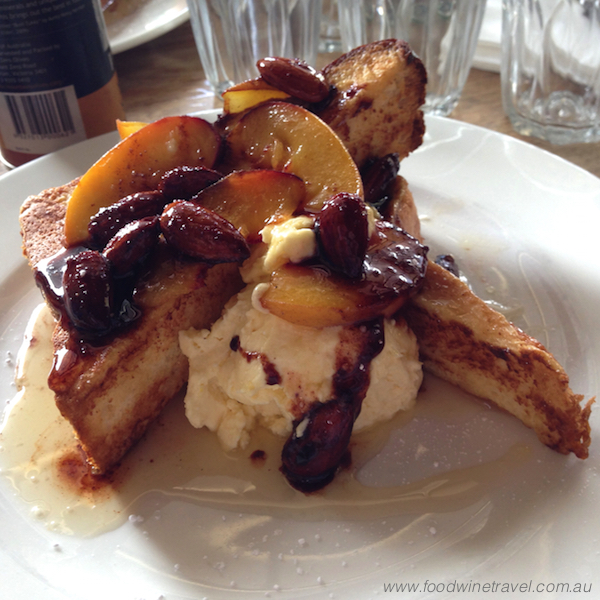 You know the feeling of rocking up to a café that you really want to try and there's not a table to be had. Yeah that. We had no idea Scout Café would be so popular, but we shouldn't have been surprised. It's in a cute old shop on Petrie Terrace, the coffee is great and we loved our breakfast dishes.
We were directed to wait outside on the footpath and the staff took our orders for coffee to tide us over till there was a table big enough for our group of five. Fortunately, there was a free table almost as soon as the coffees arrived, so the expected 20-minute wait was all of about 5.
We were seated in a bay window overlooking Hardgrave Park, with the morning sun casting a glow over the rustic wooden table and bench seat. At the back of the café, there's another room with a fireplace and a communal table that could be used for meetings or get-togethers.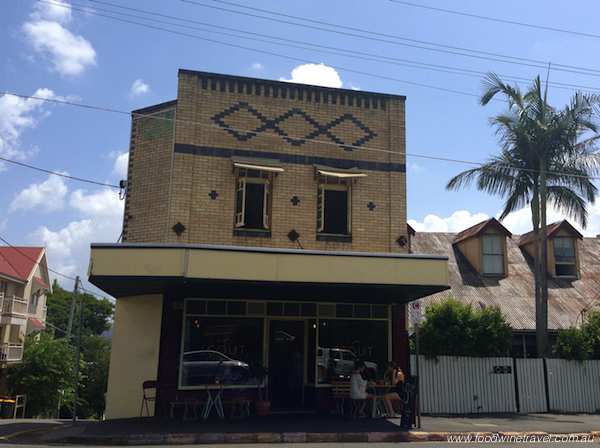 The breakfast dishes are substantial and delicious. I loved the Brioche French toast with grilled peaches, honey syrup, candied almonds and crème fraiche with a lovely touch of lemon zest (top photo). Others at our table were equally complimentary about the Smashed avocado with fetta, herbs, olive oil and lemon (below); and the Granola with berry compote and Greek yoghurt.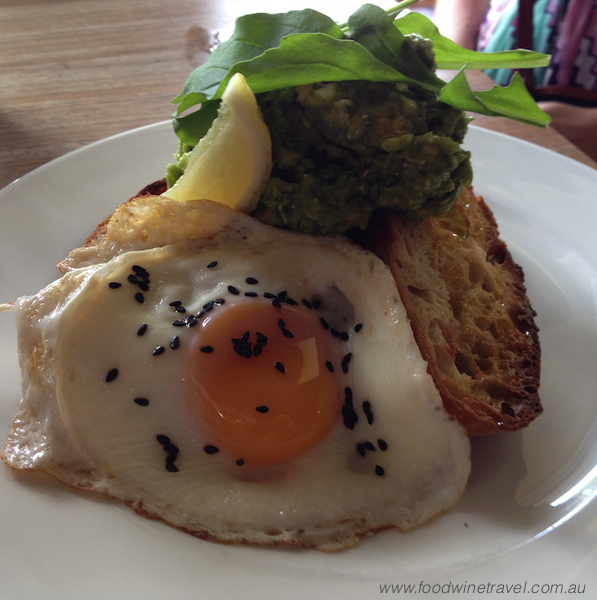 The breakfast menu is on offer till 11.30am when the lunch menu kicks in. It features bagels, sandwiches, salads and light dishes such as Pork and wagyu mince meatballs with smoked tomato sugo. The café uses Coffee Supreme, a New Zealand brand that is now being roasted in Brisbane. It's smooth, without any bitterness, and is served at a perfect temperature.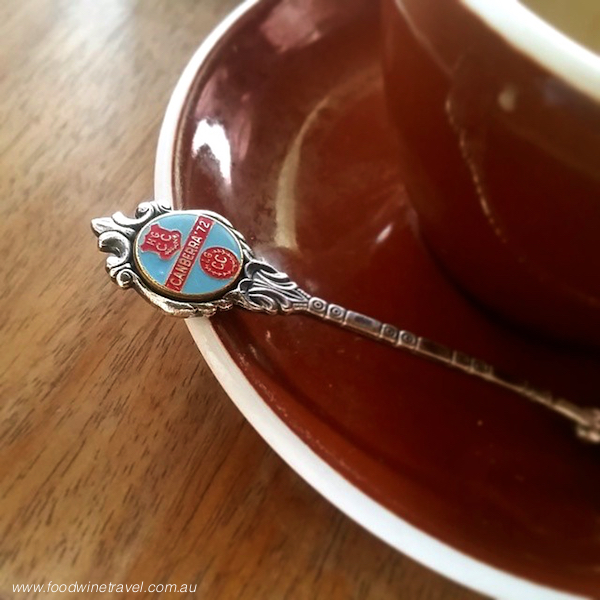 The décor is quite rustic, adding to the laidback feel. The brick walls show their history, and the furniture was made by artisan James Talty using salvaged and recycled materials. Scout is a great little neighbourhood café; some people (like us) would travel across town to eat there.
Fact File:
Scout Café
190 Petrie Terrace,
Brisbane, Qld
Australia
+61 7 3367 2171
Open daily 7am to 4pm.