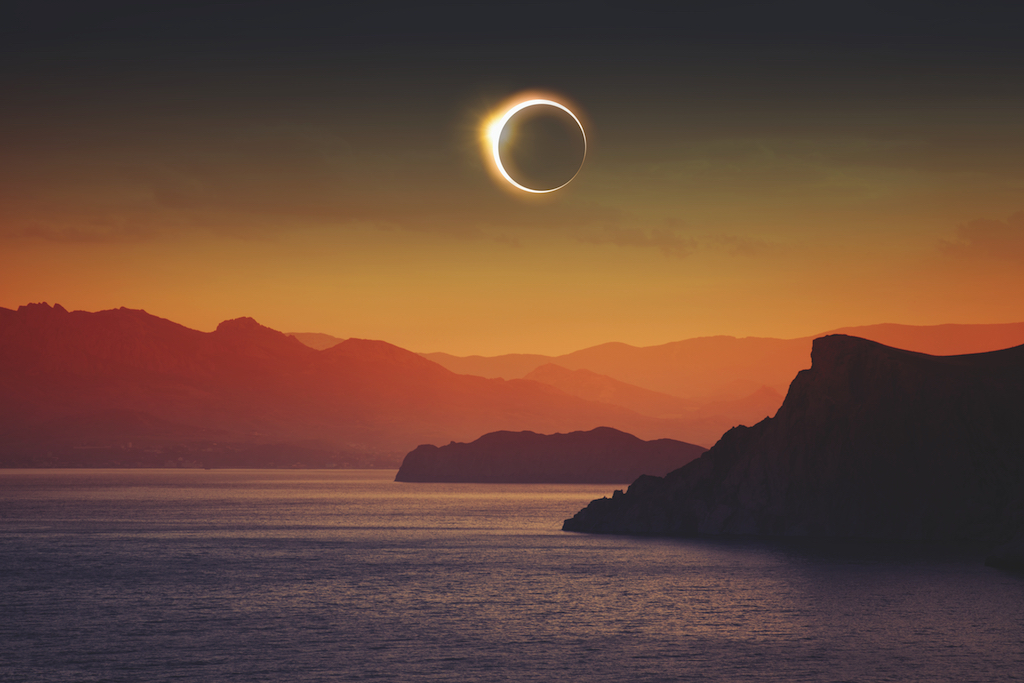 There's nothing like travel to make you realize what a tiny place you occupy in the world. Even more so on these five themed cruises that will help you see the world through a different lens.
Join NASA scientists on a solar eclipse voyage to Antarctica
This cruise is still over two years away but it's worth planning ahead for. On December 4, 2021, the moon will transition in front of the sun, creating a total solar eclipse and shrouding the white Antarctic wilderness in a surreal darkness.
The full eclipse will only be visible from Antarctica, and Aurora Expeditions will get you there on a 22-day voyage departing Ushuaia, Argentina, on November 24, 2021. NASA astronomer Dr Michelle Thaller and NASA engineer Dr Andrew Booth will be special guests, giving talks on the solar eclipse, Antarctica and astronomy in general.
The voyage on Aurora's soon-to-be-launched polar-class ship, the Greg Mortimer, will include visits to the South Shetland Islands, the Antarctic Peninsula, Elephant Island, South Georgia and the Falklands-Malvinas.
More information: 1800 637 688 or www.auroraexpeditions.com.au
---
Sharpen your photography skills on board Explorer Dream
Guests on Explorer Dream's relocation cruise from Shanghai to Sydney will be able to sharpen their travel photography skills thanks to a special guest on board, National Geographic photographer Michael Yamashita. The 21-night voyage departs on October 6.
Yamashita will provide insights into how to shoot the best locations and capture unique and memorable moments in each port of call – Shanghai, Hong Kong, Nha Trang, Ho Chi Minh City, Singapore, Jakarta, Bali, Darwin, Cairns and Gladstone.
He will also hold a series of talks at sea, covering topics such as camera basics, essential equipment, planning your shoot and how to use lighting to your advantage. Budding travel photographers will be particularly interested to hear Yamashita's tips on "Great Travel Photography vs Snapshots: What Makes the Difference?"
More information: www.dreamcruiseline.com
Details on Michael Yamashita's Explore Through the Lens workshops.
---
Get tips from an expert polar wildlife photographer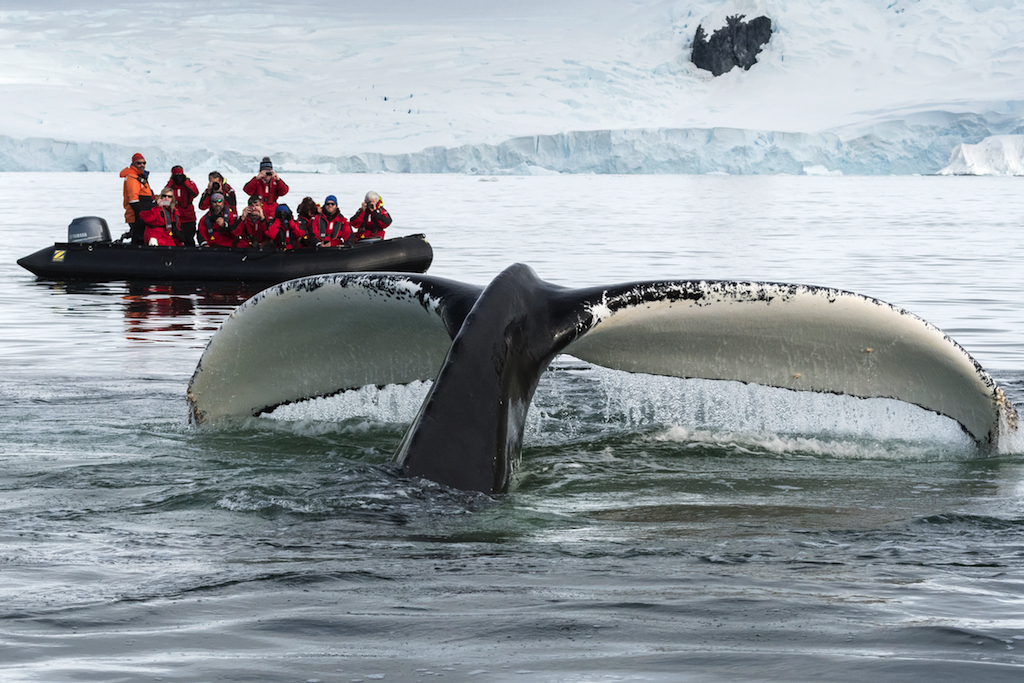 The beginning of spring, October and November, is optimum for wildlife viewing in Antarctica as many species return from warmer, northern climes to mate. Hundreds of thousands of penguins start to nest in rookeries, and massive numbers of elephant seals collect on the beaches for their mating rituals – a truly unforgettable sight.
One Ocean Expeditions' flagship vessel, RCGS Resolute, boasts the highest ice-class rating in the industry and allows for access to rich wildlife and mountainous terrain. Amateur and pro-photographers alike will enjoy travelling with Daisy Gilardini on the South Georgia In-Depth Photography Symposium voyage, from November 6 to November 21.
One of Canada's best wildlife photographers, Gilardini has done more than 80 expeditions to Antarctica. She will work alongside guests, helping them with composition and techniques. David McEown, a famed watercolour artist, will also hold workshops on board. If you book before August 31, you'll get a USD$1000 travel credit.
More information: www.oneoceanexpeditions.com
---
Ocean conservation cruise to Canada and New England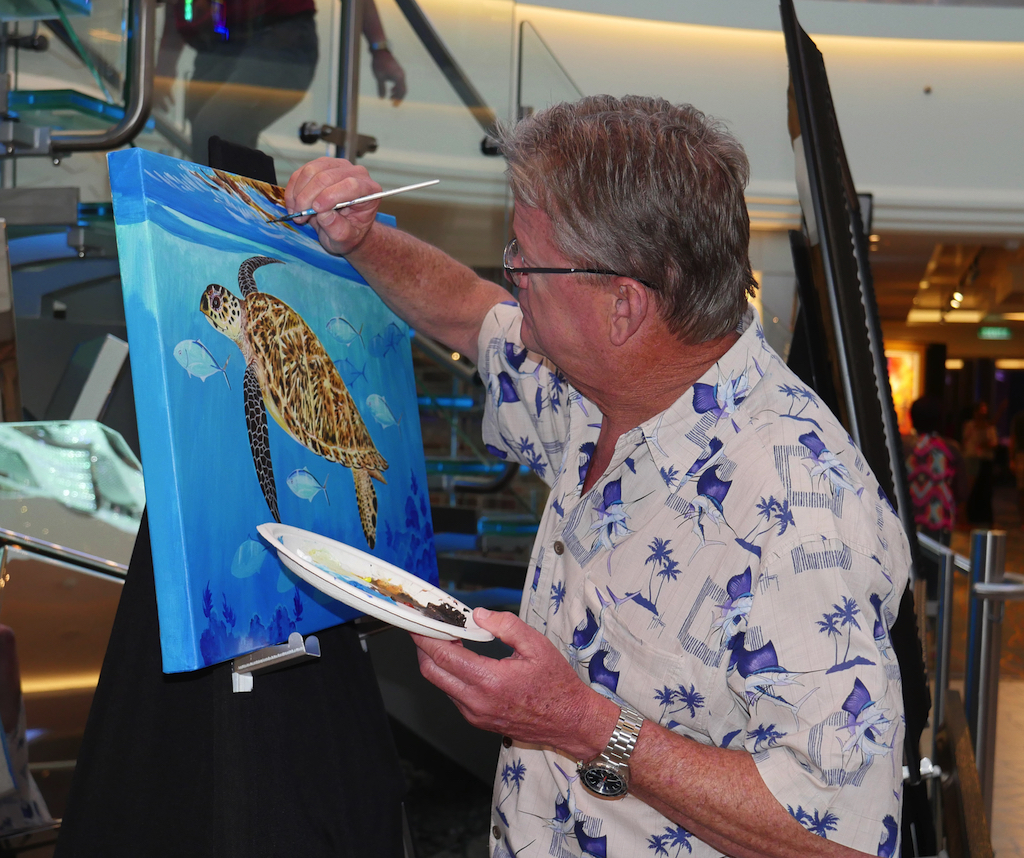 You'll have to get in quick for this one as it departs from New York on September 15. The week-long cruise on Norwegian Escape will sail to Canada and New England and the special guest on board will be Guy Harvey, a world-renowned marine artist, scientist, conservationist and entrepreneur – and, incidentally, the artist who painted the hull of Norwegian Escape.
This is the third annual cruise themed around ocean conservation that Norwegian Cruise Line has hosted. Guests will learn about the Guy Harvey Ocean Foundation's efforts to conserve the ocean environment and hear from a panel of marine life experts and scientists.
Harvey will host curated events on board and at each port of call, including Portland and Bar Harbor, Maine; Saint John, New Brunswick; and Halifax, Nova Scotia. During live painting sessions, guests will learn about how he went from marine biologist to one of the world's foremost marine wildlife artists.
More information: 1300 255 200 (Australia); 0800 969 283 (New Zealand); or www.ncl.com
---
Dreaming of a White Christmas?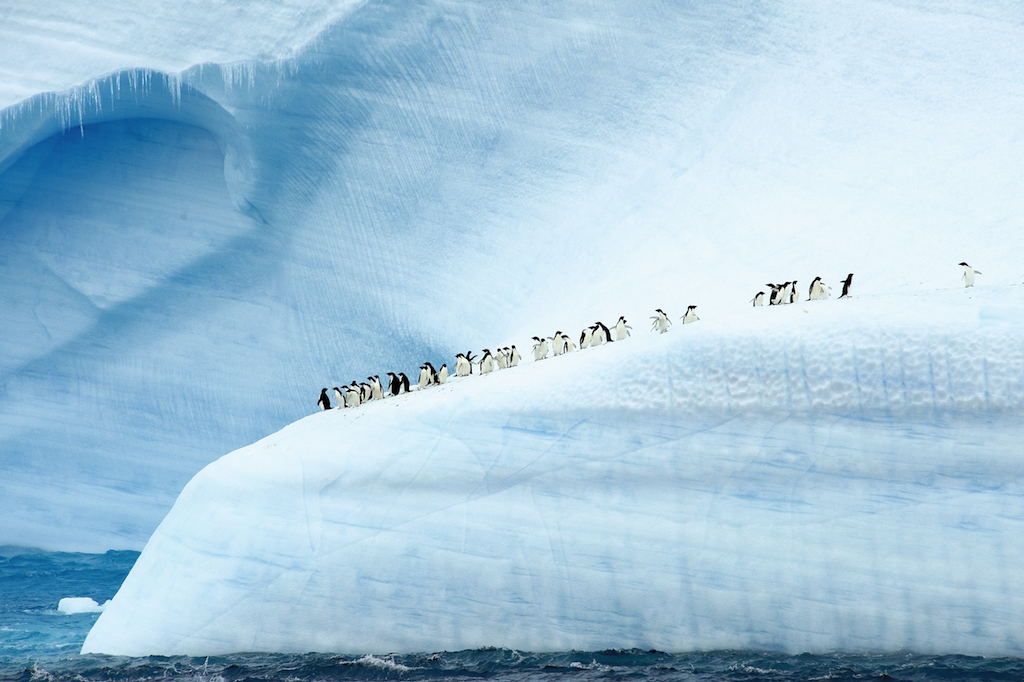 For a memorable Christmas and New Year voyage of epic proportion, it would have to be on one of Ponant's luxury small ships to Antarctica.
Ponant has a choice of two 16-night polar expeditions, one on Le Soleal departing Ushuaia on December 19 and one on L'Austral departing Ushuaia on December 20. The Christmas & New Year in Southern Lands voyages include the Antarctic Peninsula, Falkland Islands & South Georgia.
Enjoy extraordinary vistas of pristine snow, icebergs, towering glaciers and prolific wildlife – countless fur seals, penguins, albatross, elephant seals, orcas and whales living side by side in this unique land and seascape. Then relax in the heated swimming pool, enjoy spa therapy to ease tired muscles, dine on fine cuisine and world-class wines, and enjoy French luxury and ambience.
Ponant offers true polar expeditions without hardship – with Zodiac® and shore-based excursions by day, and Champagne in your luxurious floating base camp by night.
More information: 1300 737 178 (Australia); 0800 44 32 62 (New Zealand) or https://au.ponant.com
For more awesome cruise ideas, click here.