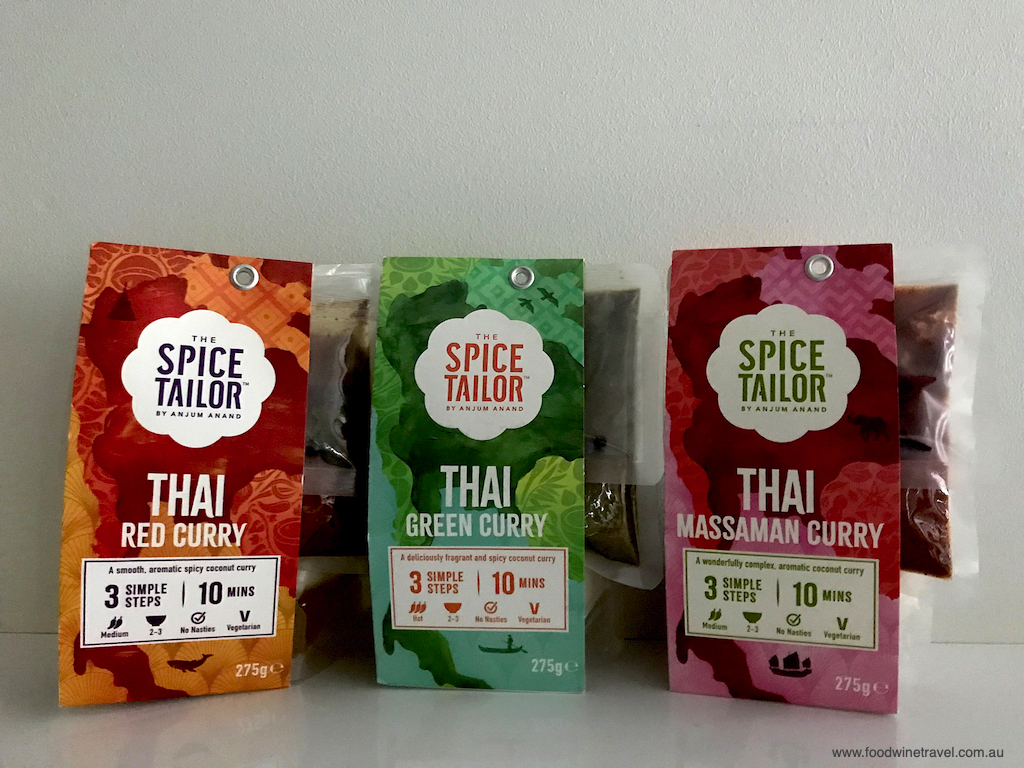 Anjum Anand created The Spice Tailor range because she wanted people to be able to cook authentic Indian dishes at home with ease. The products involve 3 basic steps: frying the spices and aromatics provided in the kit, adding your chosen protein or vegetables, and then stirring the paste and coconut sauce to create your own "tailored" version of the dish.
The same concept applies with The Spice Tailor's South East Asian range. Anand turned to Thailand, Burma and Indonesia to source the spices and recipes for this latest range. The products contain no artificial preservatives, colourings or flavourings and are suitable for vegetarians.
The new range includes a Thai Massaman curry, Thai red and green curries, and an Indonesian Rendang, all available in Woolworths ($5.99 for a kit serving 2 to 3 people).
We haven't tried the Rendang but are impressed with the curries, the Massaman certainly more robust than the way our local Thai does it. If you're not shy of good, strong flavours, you'll appreciate the effort that has gone into creating a product with so many layers of flavours and aromas.