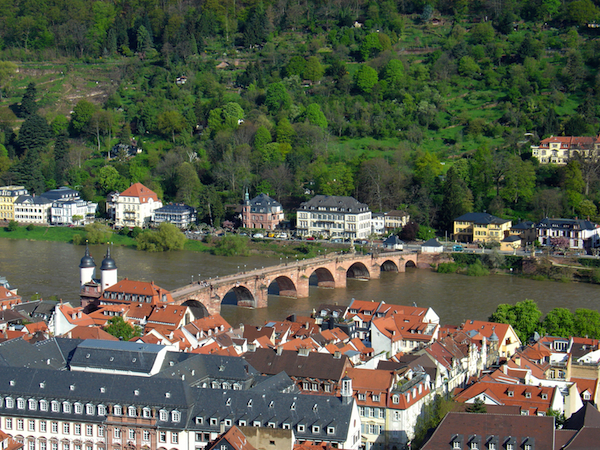 What was my favourite port of call in eight days of cruising the Rhine from Amsterdam to Basel? That's a hard one. Each time I was won over by a place, there was another charming town or village just up the river to compete for my affections.
Such is the romanticism of the Rhine that even the miserable weather which accompanied us for much of our trip failed to dampen our spirits. As we rounded the Lorelei, an elderly Dutch-American woman gave a stirring rendition of the song immortalizing the legendary rock. If anyone was disappointed by the weather, they weren't showing it.
In any case, the MS River Queen cocooned us with its warm embrace. Carrying just over 100 passengers, it is small enough to have a friendly intimacy but not so small that you are in each other's laps. The lounge upfront provides good views on both sides of the river, ideal for those who don't want to go up to the rooftop deck, and a blessing when the weather is unkind.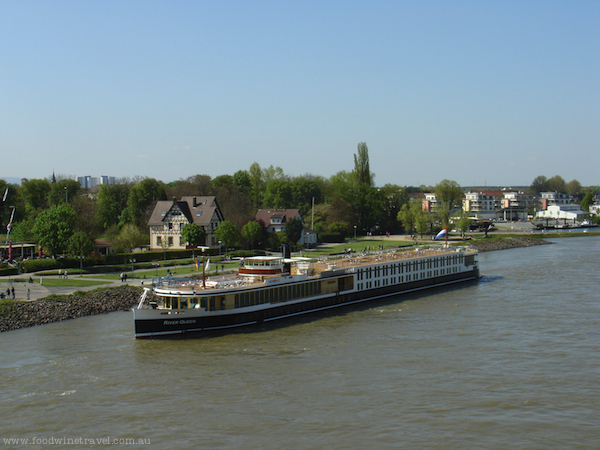 There were warm touches from the crew too. On our return from some of the excursions, we were greeted with mugs of hot cider. The mostly Dutch crew are very affable, with some of the waiters singing while they work, and Captain Jord mingling freely with passengers. At 27, he looks barely old enough to be out of high school, but he reassures us that he "comes from a family of many generations of sailors".
Good, because this is a very busy waterway, narrow in parts and once quite treacherous (hence the Lorelei legend about a siren luring sailors to their death). There's more than a dozen locks to negotiate. Compared with the Seine or the Danube, which mostly carry travellers on leisure trips, this is a working river, with boats chugging along with timber and cargo, often with satellite dishes and a car on board.
The River Queen is well-equipped for the task; so gentle does she cruise that we sleep like babies. Long and thin, every cabin has an outside position with windows. Those on the top floor have floor-to-ceiling windows, with the windows getting smaller as you go down the next few levels.
Other than window sizes, all cabins are the same (apart from four suites which are more spacious). Each has a neat little bathroom, two chairs, a double bed, wardrobe and television. If you wanted to, you could lie in bed and watch the world float by, but then you'd be seeing only one side of the river.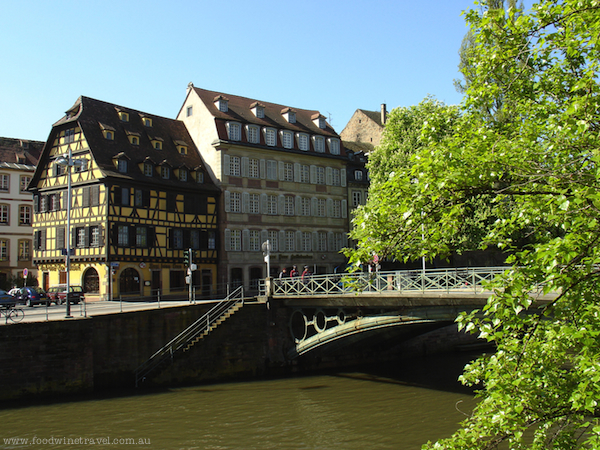 There's a laundry for passenger use, a room with exercise bikes and hot tub that can be booked for exclusive use, a spacious and elegant study, and of course the cocktail lounge, which even has a fireplace, making it beautifully cosy on a cold night.
As on most cruise ships, the restaurant is the focal point. On the River Queen, it is all one seating, with a buffet for lunch and an a la carte menu for dinner. The standard of food is impressive. The wines, mostly French and Italian, are reasonably priced.
Our only concern was how we were going to walk off all the kilojoules, so it was a surprise to hear our cruise director, John, say that an American passenger on the previous cruise had complained about the portions not being big enough. "Don't hesitate to ask for seconds," he implored.
Americans make up by far the biggest passenger numbers, with only a handful of Canadians and Australians on our cruise. This is the first year Trafalgar has sold the cruise in Australia, and inevitably the numbers will swing more in our favour as time goes on.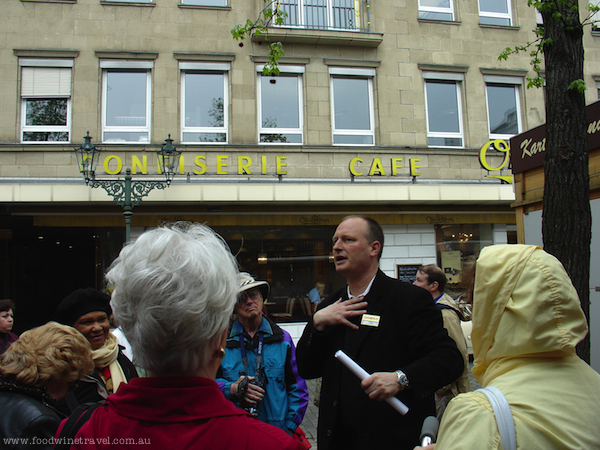 If all of this seems a long lead-up to the ports of call, it's because the creature comforts are such an important deciding factor in choosing a cruise. The beauty of this type of travel is that you can see as little or as much as you like, and if you don't feel like seeing anything at all, you don't even have to leave the ship.
Walking can get tiring in Europe – all those cobbled streets are hard on the legs – and it's great knowing that you can go back to the ship and put your feet up while travelling to the next destination, without unpacking your bags. At most destinations, the ship moors just a short walk from the town centre.
The itinerary is carefully structured so that you see the most scenic parts during daylight hours. At each port of call, passengers are divided into small groups to be shown around by local guides.
With a full day in Amsterdam at the start of the tour, there is a morning tour by bus, with stops at a beautiful old windmill, Rembrandt's statue, a walk through the flower market, a canal tour and visit to a diamond factory. An optional afternoon excursion went to the famous Keukenhof tulip gardens, its blooms perfectly timed for our visit.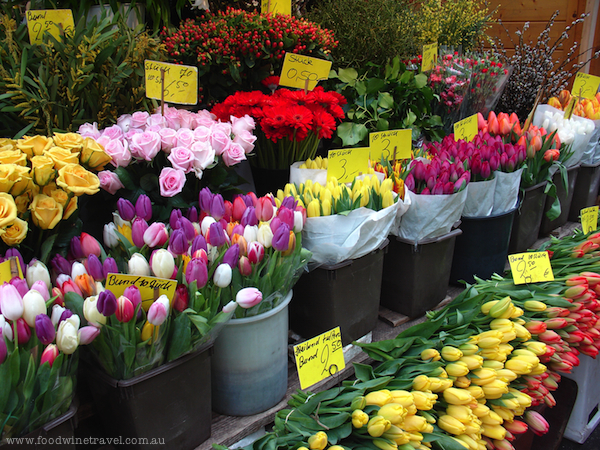 Dusseldorf, our first port of call in Germany, is an elegant city renowned for its shopping, especially the Konigsallee, a boulevard lined with smart boutiques and cafes. There are some good museums and art galleries, but unfortunately they are closed on Mondays, the day we visited.
The ship moors in Cologne overnight, allowing a chance to explore some of the many pubs, famous for their Kolsch, the local beer. The rain was bucketing down when we visited the impressive Gothic cathedral, so we congratulated ourselves for having visited it the night before, when it was beautifully illuminated. Cologne was a Roman settlement and there is an excellent Roman-Germanic museum.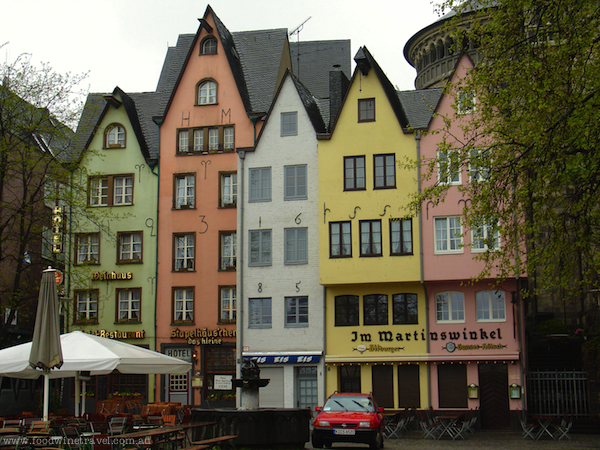 I adored Koblenz, with its quaint shops and houses. Rudesheim is also charming, if a little more touristy, but the biggest surprise here is the fabulous Siegfried's Museum with mechanical musical instruments dating from 1780 to 1930. An optional excursion for dinner at Rudesheim Schloss is a highlight, with pre-dinner drinks in the old cellar, a superb meal of roast pork and sauerkraut, and a chance to try the local Riesling.
In Heidelberg, we visited the castle and had some shopping time. Käthe Wohlfahrt, on the main pedestrian shopping street, is a treasure trove of Christmas decorations and gifts. Little towns like Speyer also revealed some treasures, like the excellent Historic Museum and a 12th century Jewish bathouse that is amazingly intact.
Castles and vineyards line the slopes all the way along the gorge, and would have made for fairytale viewing had the sky been as blue as it is in the tourist booklets.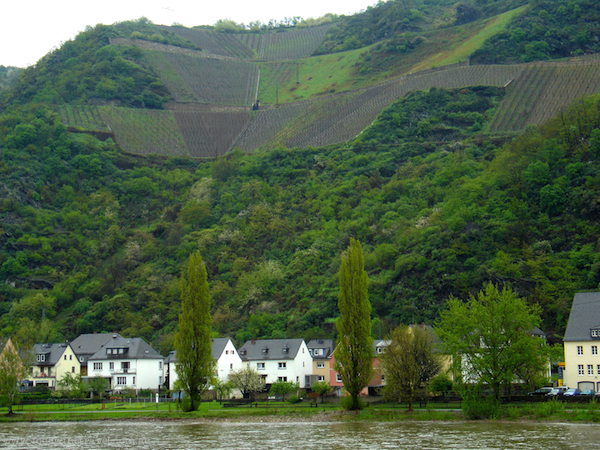 For us, the sun didn't come out until the next day, when we were in Strasbourg, another beautiful city where I fell madly in love with Le Petit France and its pretty canals and half-timbered buildings.
From this little piece of Germany in France, we cruised on to our final destination in Switzerland. Basel has an incredible array of museums, an eye-catching Town Hall, public transport that operates with the usual Swiss efficiency and a fascinating Old Town that can be explored in a guided walking tour from the local tourist office.
The River Queen and I forged a happy relationship and farewelling her was like saying goodbye to an old friend.
Fact file:
For more information about Trafalgar Uniworld's selection of five-star European river cruises, visit  www.trafalgar.com or your local travel agent.
This article was originally published in Australian Senior.
Related posts: Accolade For River Cruise Dining; Châteaux, Rivers & Wine; Danube's Markets Cast Their Spell.