Preserving Brooklyn House for future generations is a labour of love for Jan and Terry Ward. They live in this grand colonial homestead, sleeping in the beautifully furnished main bedroom by night, and tidying it up to look like a museum by day.
In fact, Jan told me during my recent visit that when her children were small, they got tired of always having to tidy their bedroom in preparation for the influx of visitors.
Eventually, the Wards created rooms in the attic that were out of sight from visitors, leaving the nursery to be displayed with old-time toys and beautiful old clothes.
The fact that Brooklyn House is still lived in and so clearly loved is one of the charms of this historic home in the little town of Howard, near Maryborough in Queensland.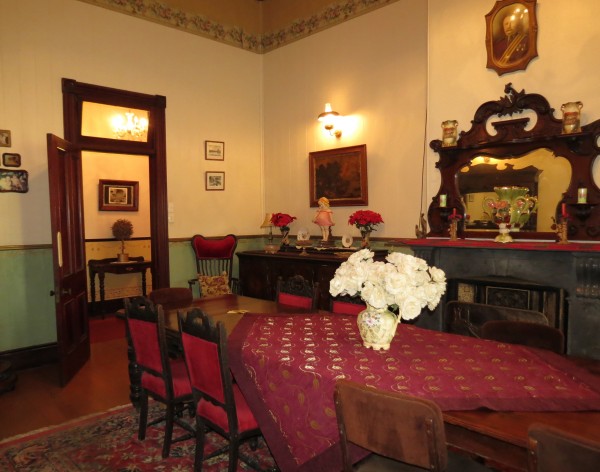 The house was built in 1890 and was originally on 5000 acres owned by the Rankin family. Dame Annabelle Rankin, Australia's second female senator and the first Queensland woman elected to the Australian Parliament, lived there as a child.
Although the land-holding has since been reduced to 4 acres, it has a beautiful lush garden that almost hides the house from view.
Once a social hub and showpiece of the region, the house is built largely of cedar and beech, with 14ft high ceilings, two marble and two cedar open fireplaces, open 9ft wide verandahs and a grand double-stairway entrance.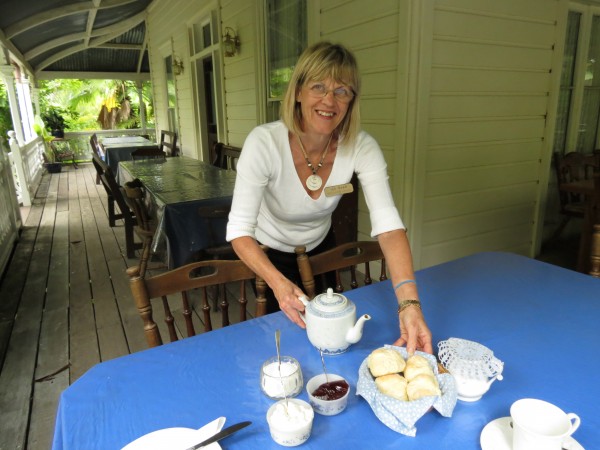 At one time it was staffed by cooks, maids, gardeners and groomsmen, with grass and "ant bed" tennis courts, a croquet court, a billiard room and stables.
The Wards bought the house in the 1980s when their children were small and have done a huge amount of restoration to preserve it for future generations.
I was surprised to find when we arrived for one of their scheduled guided tours that there was a "For Sale" sign outside. But yes, Jan said, the house is too big now that their children have left home, and the Wards want to be free to pursue other adventures.
So if you've always dreamed of living in a beautiful old Queenslander, I'm sure Jan would be delighted to hear from you.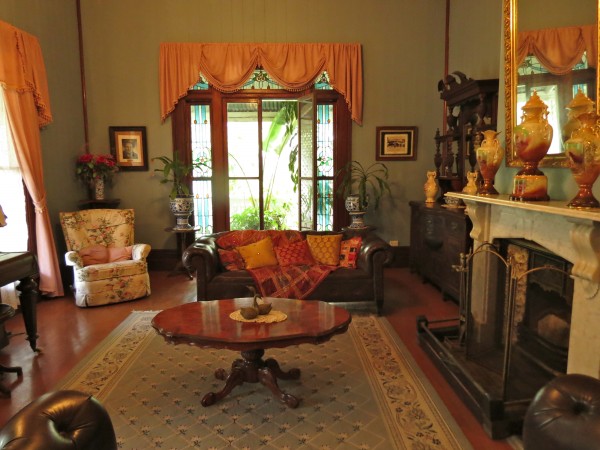 We enjoyed a Devonshire tea on the veranda and were very impressed with the scones that Jan had baked that morning. She caters for a lot of bus parties and had just farewelled a group when we arrived, so she had already baked countless batches of scones that morning.
They had a lovely texture and weren't dry like scones often are. We asked Jan what her secret was and she said it was using cream in the mixture. Jan uses her grandmother's recipe, which she has kindly allowed me to pass on to you, dear readers. Enjoy!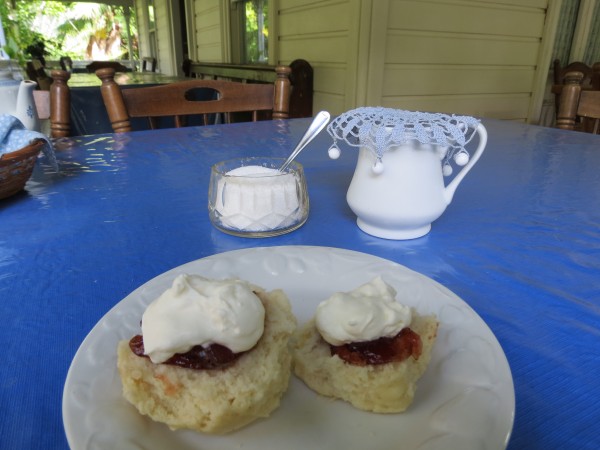 BROOKLYN HOUSE SCONES
4 cups self-raising flour
1 cup water
1 cup milk
1 cup cream
Preheat oven to hot (about 240 deg C).
Sift the flour. Mix the wet ingredients together and pour them into the flour. Mix the ingredients together but do it quickly, don't play with it. If it is too dry, add more water till it is playdough consistency. Roll the mixture out till it is about two inches (5cm) high, cut out the scones and flatten them with your fingers till they are about an inch high (2.5cm).
Bake them in the oven – they should take exactly 15 minutes to be cooked perfectly.