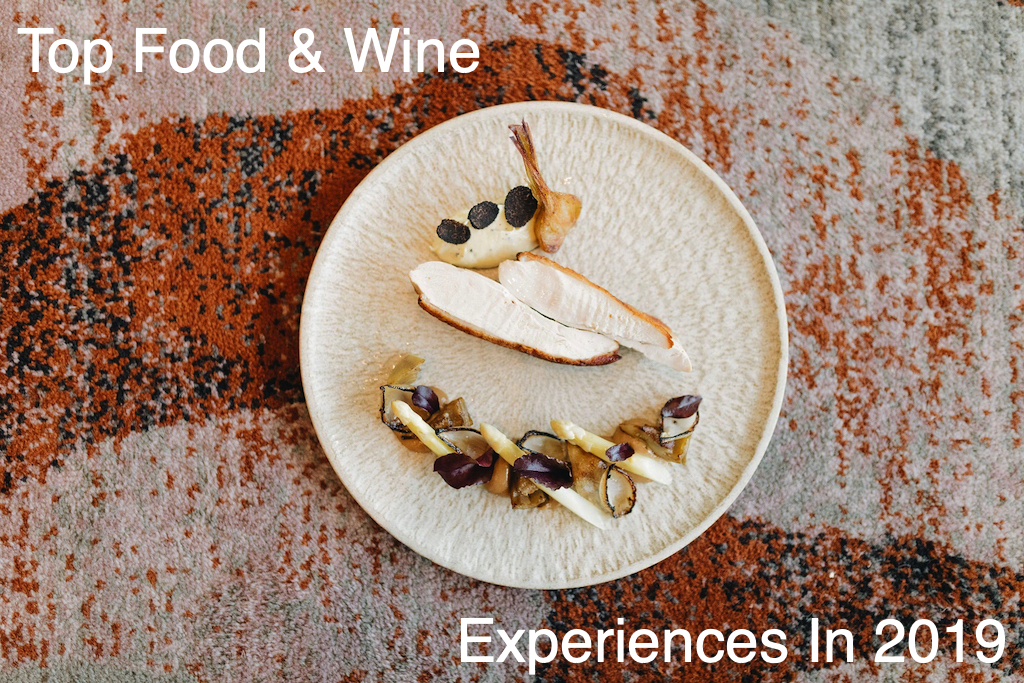 As I mentioned in our Top Travel Experiences, we spent most of our time in Australia in 2019. There was still much to excite us in the culinary world, however, and it was hard whittling down this list of Top Food & Wine Experiences for 2019. Sometimes the best experiences are where you least expect them.
---
1kg T-bone at Cliffords, Gold Coast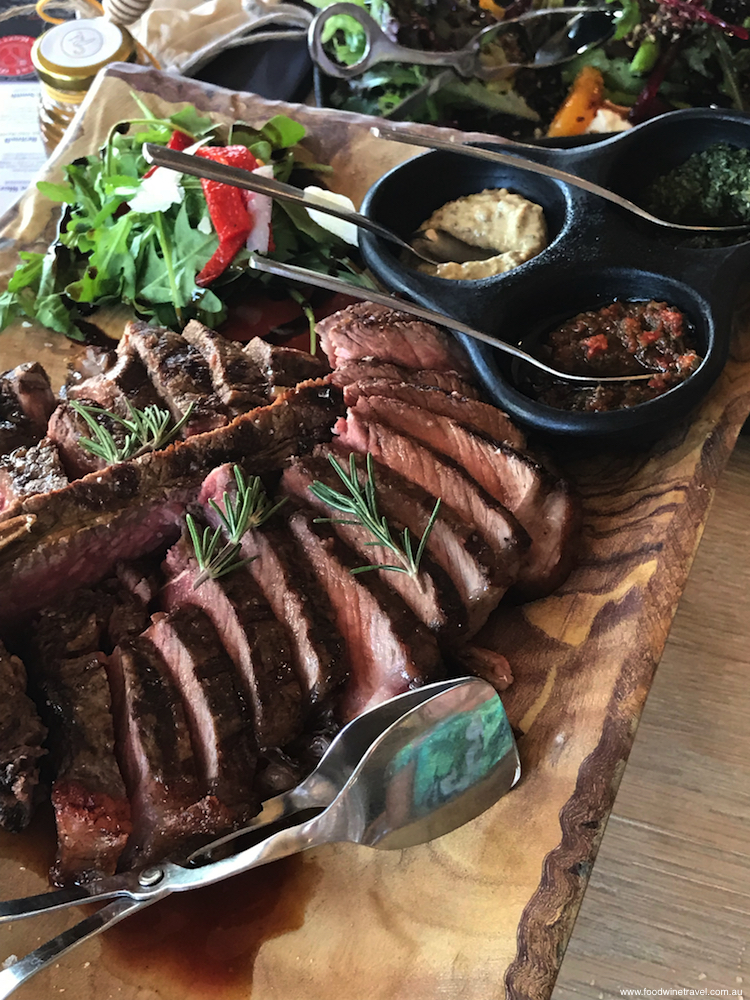 With the re-branding of the former Watermark Hotel in Surfers Paradise to the Voco brand, the hotel's popular Clifford's Grill & Lounge gained a fresh new menu. Overall, it features lighter dishes with an Asian influence, but one thing that hasn't changed is the restaurant's spectacular one kilo steak cooked on the iron grill. It's an absolute knockout – mouth-wateringly tender and flavoursome, a carnivore's dream.
---
A New Spin On Indian At Kokum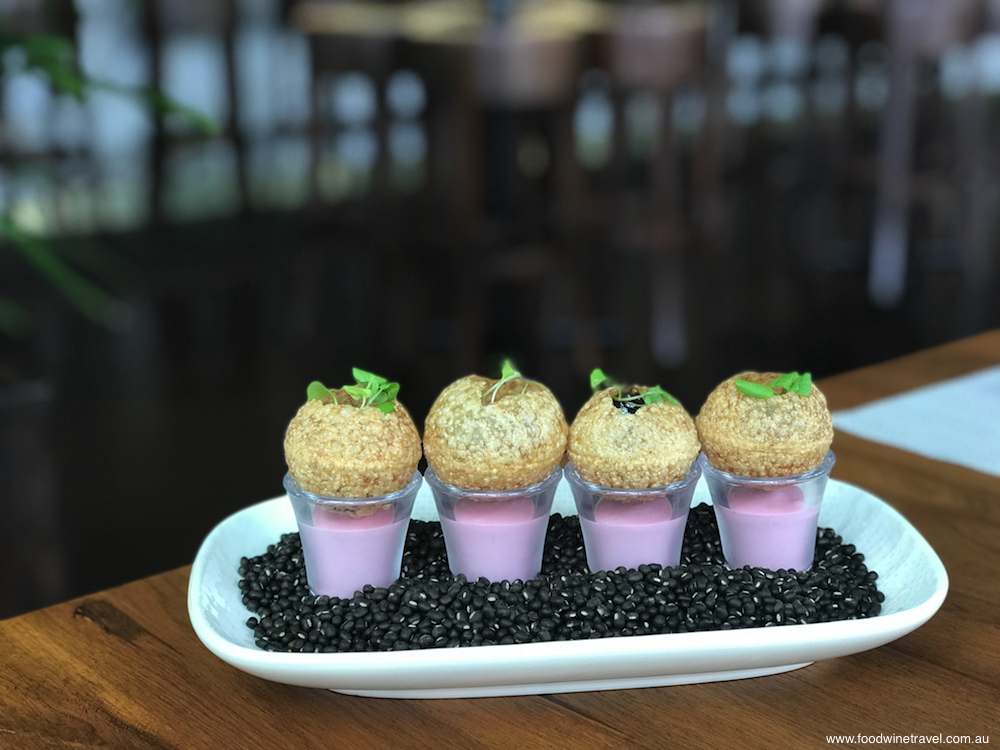 There aren't many restaurants in Australia giving Indian food a modern spin, which makes Kokum an absolute joy to dine at. Located in the Palazzo Versace Hotel overlooking the water on Queensland's Gold Coast, the restaurant is the brainchild of Michelin-star Singapore chef Manjunath Mural. Overseeing the kitchen is his long-time friend Sabir Merchant, one of the most passionate chefs you could ever hope to meet.
Merchant has come up with inspired interpretations of old favourites such as pani puri, pippali chicken, goat biryani and popular dessert gulab jamun, along with gorgeously presented dishes such as Sambal Barramundi, Pomegranate Prawns and local bugs marinated in Champagne vinegar and garam masala. For a chef whose name translates as "patient businessman", Merchant is certainly putting his stamp on this business.
---
Weiss-inspired Mango Dessert At Otto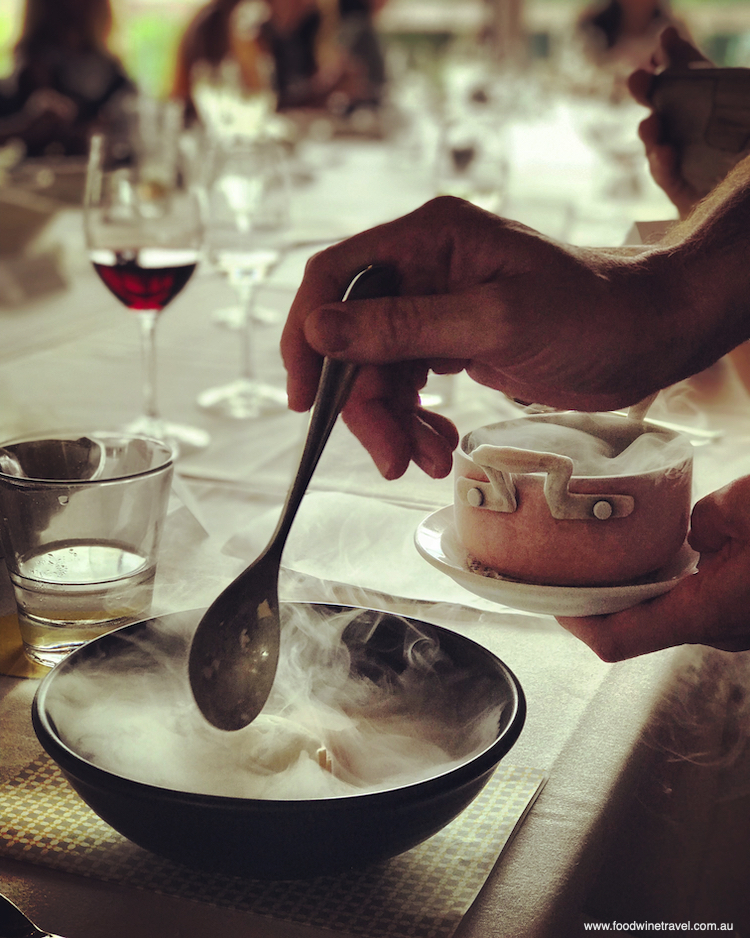 Weiss's Mango and Icecream bar is pretty much a Queensland icon and there was outrage recently when the multinational corporation that bought it out a few years ago announced that it was closing its Toowoomba production facility. The Weiss bar was the inspiration for a stunning Mango cream with licorice gelato and frozen coconut dessert that we enjoyed at Otto, one of my favourite Brisbane restaurants. Presented very theatrically at the table, it was the perfect ending for a beautiful meal.
---
Dinner With The Kings of Quebec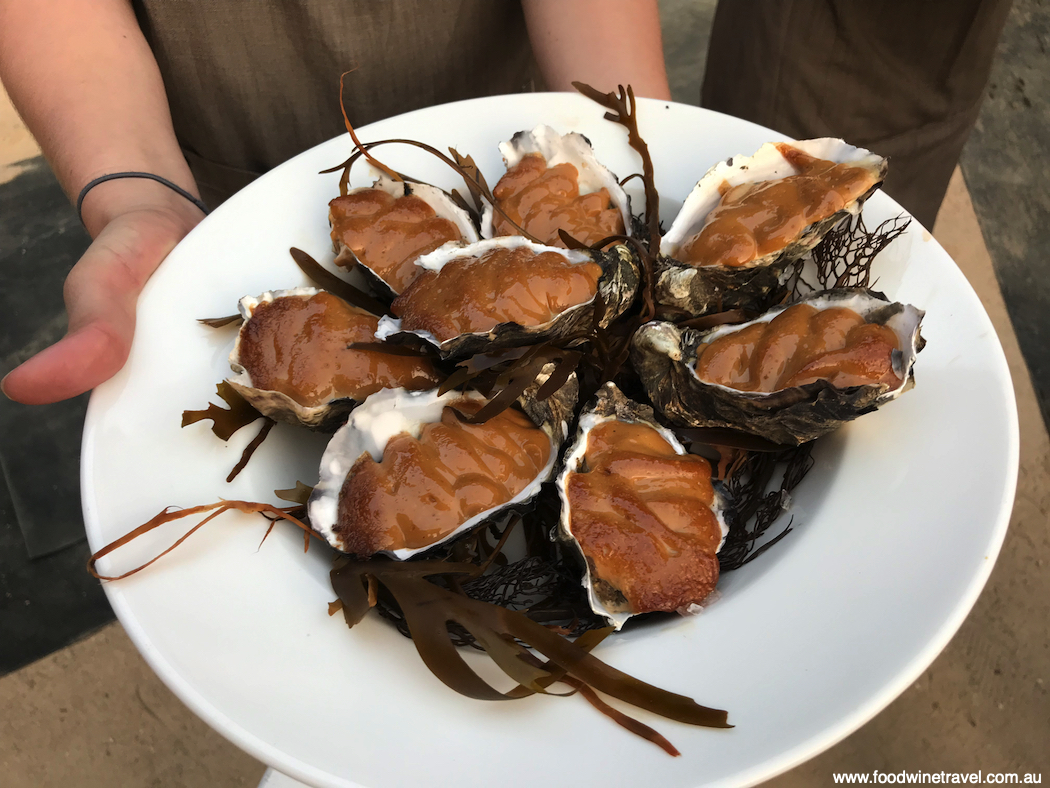 When Jill Dupleix was introducing the chefs from Montreal's Joe Beef restaurant to this year's Melbourne Food & Wine Festival, she said the restaurant was "very much for its community, of its community … It's loud and proud and strong and stubborn and they feed you way too much, and you talk way too much, and you have way too much of a good time." And that pretty much sums up the Festival's Kings of Quebec dinner, where we dined on shared plates at long tables in a candlelit courtyard.
Demonstrating the balance between comfort and creativity that the Joe Beef team achieve so effortlessly, the menu began with appetizers of Grilled Corn Sundae in little paper cups, followed by shared platters of vegetables and barbecued seafood, including oysters with a surprise topping of frothy Marmite. From their makeshift outdoor kitchen, the team also turned out slow-roasted lamb shoulder, beautiful Murray cod with grilled vegetables and seaweed butter, and maple-glazed ham with wedges of pineapple that had been grilled long and slow over coals till deliciously caramelised.
---
Captain Cook Cruises' Gold Lunch Series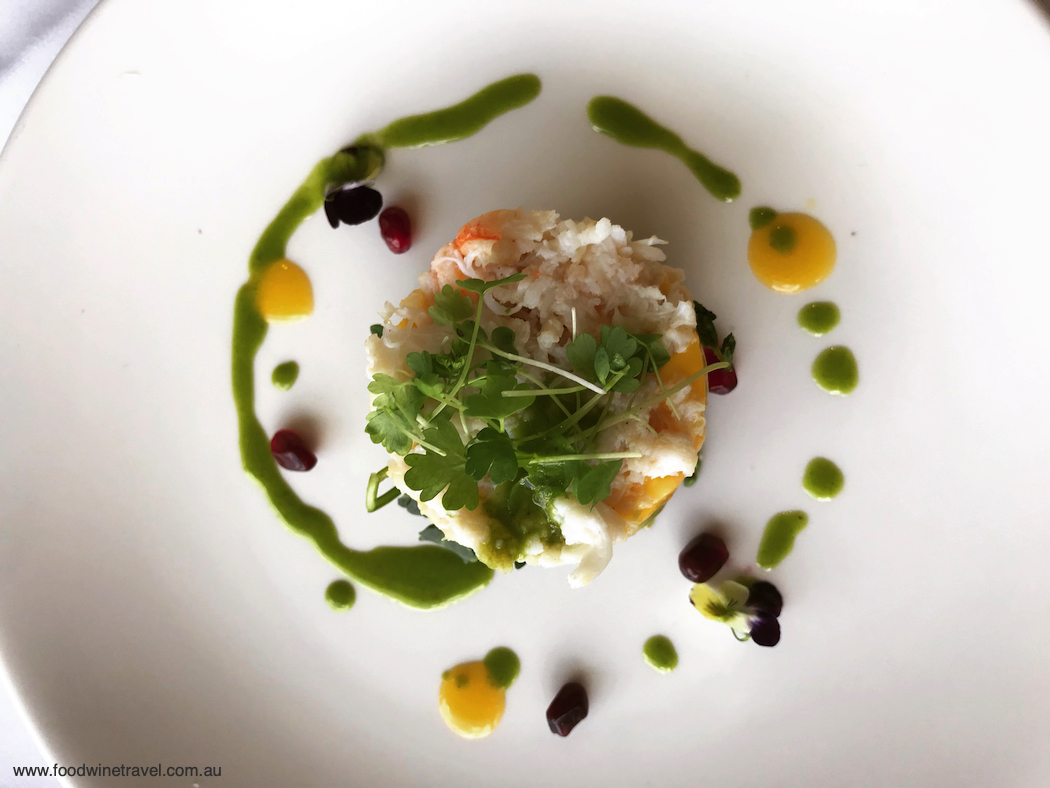 This was probably the biggest surprise of the year as far as food and wine experiences go as, quite frankly, I never expected to enjoy such top-notch food and wine on a Sydney Harbour cruise. Captain Cook Cruises' Gold Lunch Series aims to showcase fine Australian food, wine and other beverages and makes a special point of sourcing products from prestige suppliers such as Andrews Meat (the company behind Tajima Wagyu Beef brand) and M&G Seafoods (whose portfolio includes Huon Aquaculture and Humpty Doo Barramundi). Tyrrells, Vasse Felix and Brokenwood are among the wineries featured.
The six-course lunches are beautifully presented on tables set with white cloths and quality crockery and stemware. Service is attentive, pours are generous, and then there's that splendid view, of course! We experienced one of the Gold Lunches earlier in the year and enjoyed it so much we were delighted to return for the preview of the 2020 series.
---
Best Duck Ever At Salon De Co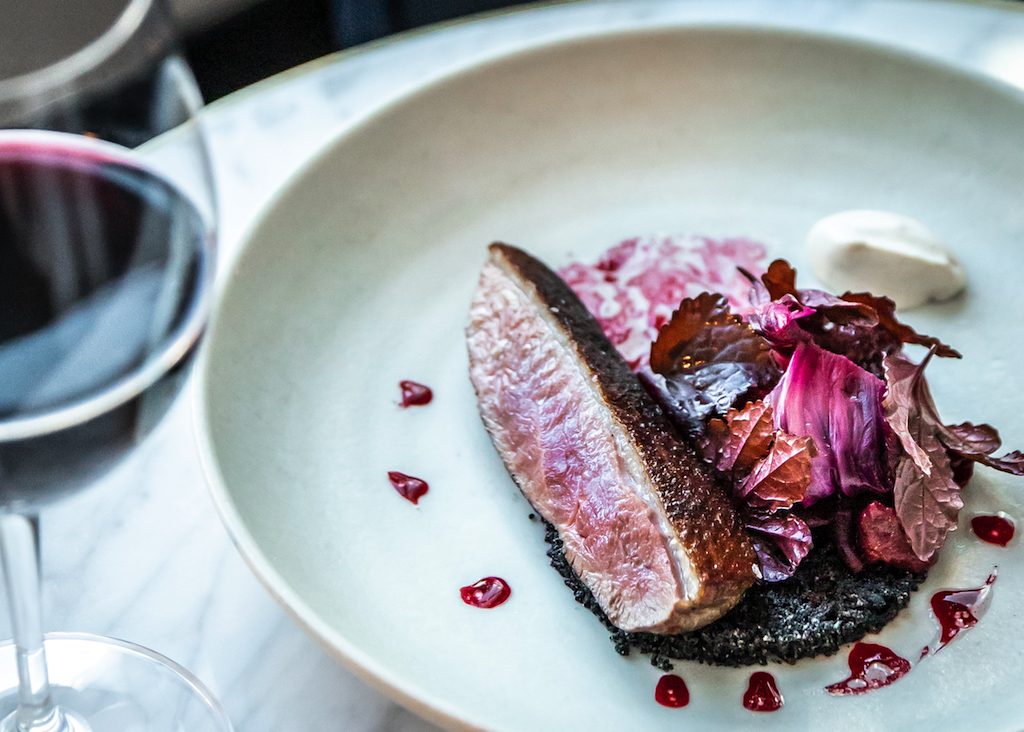 Hands down, the Mareema Tea Smoked Duck dish we had at Salon de Co in Brisbane's Ovolo Inchcolm hotel is the best duck I've ever tasted. That's a big call but I've eaten a lot of duck in my time – I always think of it as a good benchmark on which to judge a restaurant, as if a restaurant cooks duck beautifully, its other dishes are usually good too.
Salon de Co chef Andy Ashby uses dry-aged duck from NSW producer, Maremma, a supplier to some of Australia's leading chefs. Ashby adores the product: "I've been to the farm and seen how he treats the animals. He treats them really well," he says. "They're organic and free-range." The duck was served with beetroot and rosella, and with a beautiful wine, 2017 Alpha Box & Dice Siren. Dessert was also a great surprise. Pitched as an Aussie lamington, it was an iced cube of Daintree chocolate and Davidson plum, rolled in coconut. Cool!
---
Wild Forage Dining On Mooloolaba Beach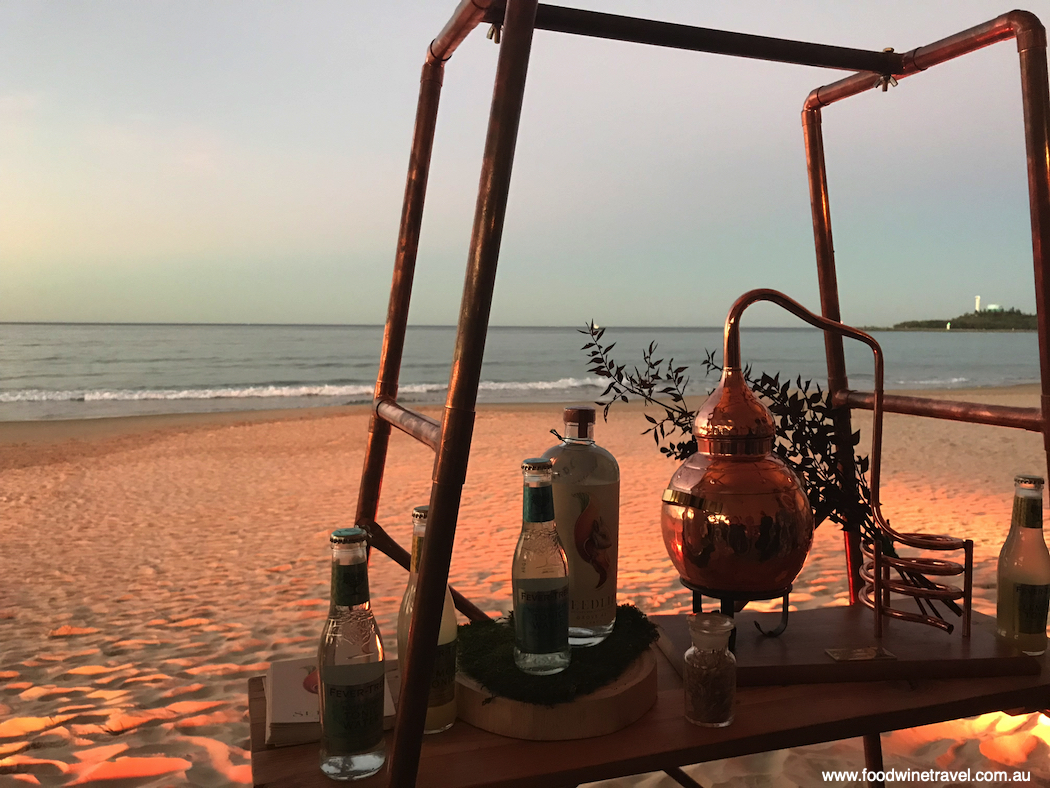 A signature event of the inaugural Sunshine Coast food festival, The Curated Plate, the Wild Forage dinner was held in a pavilion on Mooloolaba Beach, complete with timber floor, tropical-themed lounge chairs, and beautiful long tables decorated with wildflowers. As dusk cast a glow over the beach, there were canapés highlighting the festival theme of local, sustainable and foraged flavours.
Sydney / Gold Coast chef, Chase Kojima, and Yarra Valley chef, Matt Stone, who runs the restaurant at Oakridge Wines, presented a number of the courses alongside Japanese chef Zaiyu Hasegawa. The driving force behind Tokyo restaurant, Jimbocho Den, Hasegawa's playful approach to Japanese fine dining earned the restaurant two Michelin stars and a spot in the World's 50 Best Restaurants list.
The biggest surprise of the Mooloolaba dinner was Hasegawa's main course, described on the menu as "Den's signature Dentucky Fried Chicken". Each guest was presented with a box featuring the chef's smiling face. Inside, resting on hay, were two fried chicken wings, one stuffed with local mushrooms, the other stuffed with Mooloolaba prawns. Fun and finger-lickin' good.
---
Elegant Dining At Signature In The Emporium Hotel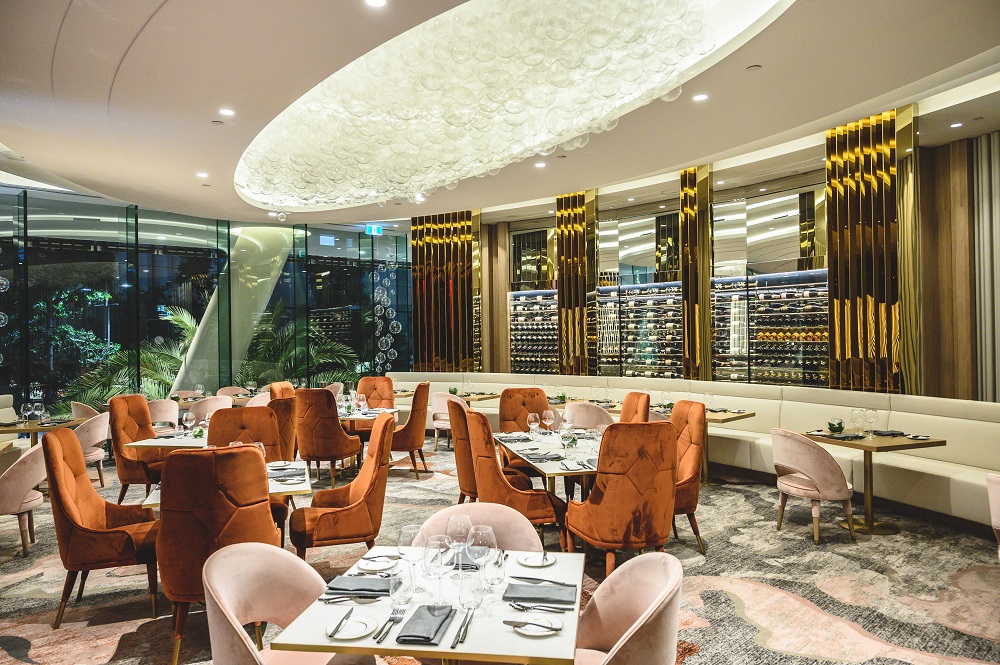 Never dismiss a hotel restaurant, not now when first-class hotels have some of the best restaurants you'll find. That's certainly the case on Brisbane's Southbank where there are a couple of excellent hotel restaurants. Signature, in the Emporium Hotel, is very elegant with a backlit white onyx bar, white leather banquette seating, beautiful stemware, and 1000 hand blown glass baubles hanging above.
Executive chef Chris Norman and his wife and sous chef, Alex Liddle, serve innovative dishes celebrating the finest Australian produce like Sommerlad heritage chicken, coral trout, and scarlet prawns. Chefs are going mad for the brightly coloured prawns, which are available in limited quantities and cost a bomb. With sweet flesh, a little like lobster, the prawns "are really, really special," said Norman, who served them with green tomato gazpacho, green almonds and avocado.
---
La Petite Colombe, Franschhoek Wine Valley, South Africa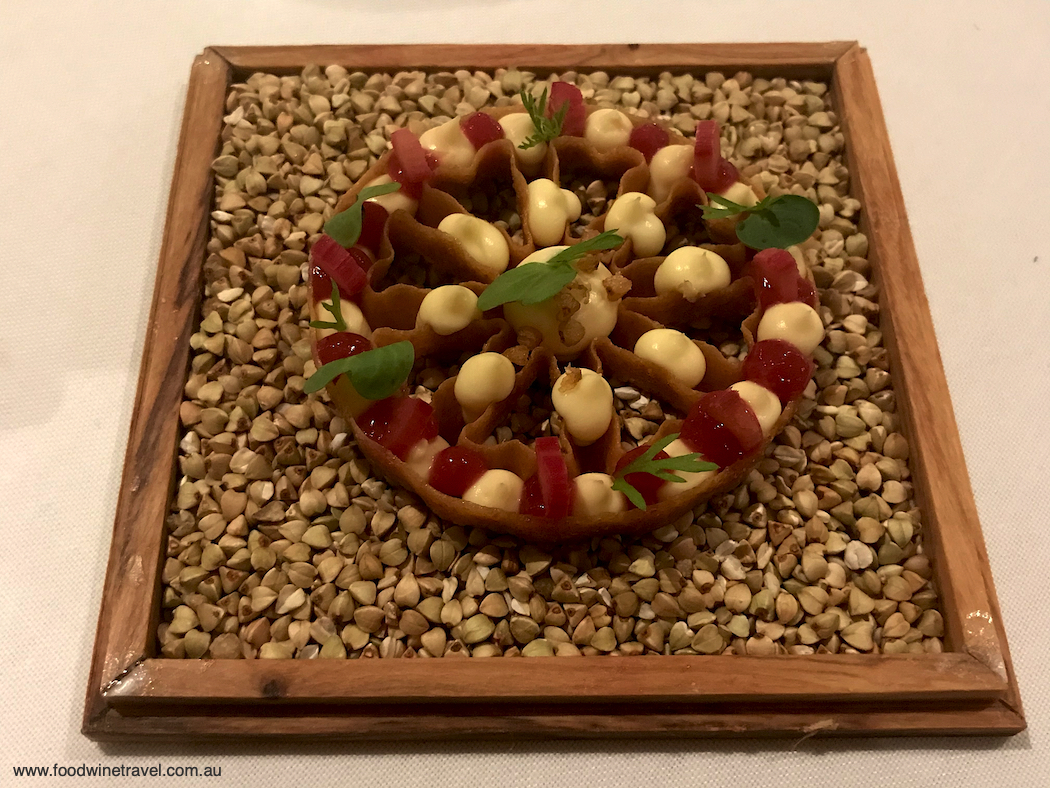 With its distinct French Huguenot character, Franschhoek is widely regarded as the "culinary capital" of South Africa's Western Cape, and after enjoying an outstanding meal at La Petite Colombe, I have no reason to doubt it. Located in Le Quartier Francais, a small, romantic hotel in the main street of Franschhoek, the restaurant is the younger sibling of La Colombe, a Constantia restaurant that has made it into the list of the World's Best Restaurants.
'The Chefs Experience' menu presented by talented young chef, John Norris-Rogers, included whimsical creations such as porcini lollipops (made from porcini, sherry, hazelnuts and thyme), chocolate and salted caramel cigars, and oatmeal and honey sourdough bread served with miso butter moulded to look like corn, wrapped in baby corn husk. From one inspired creation to the next, it surprised and delighted me.
---
Freshly Caught Fish In New Zealand's Bay Of Islands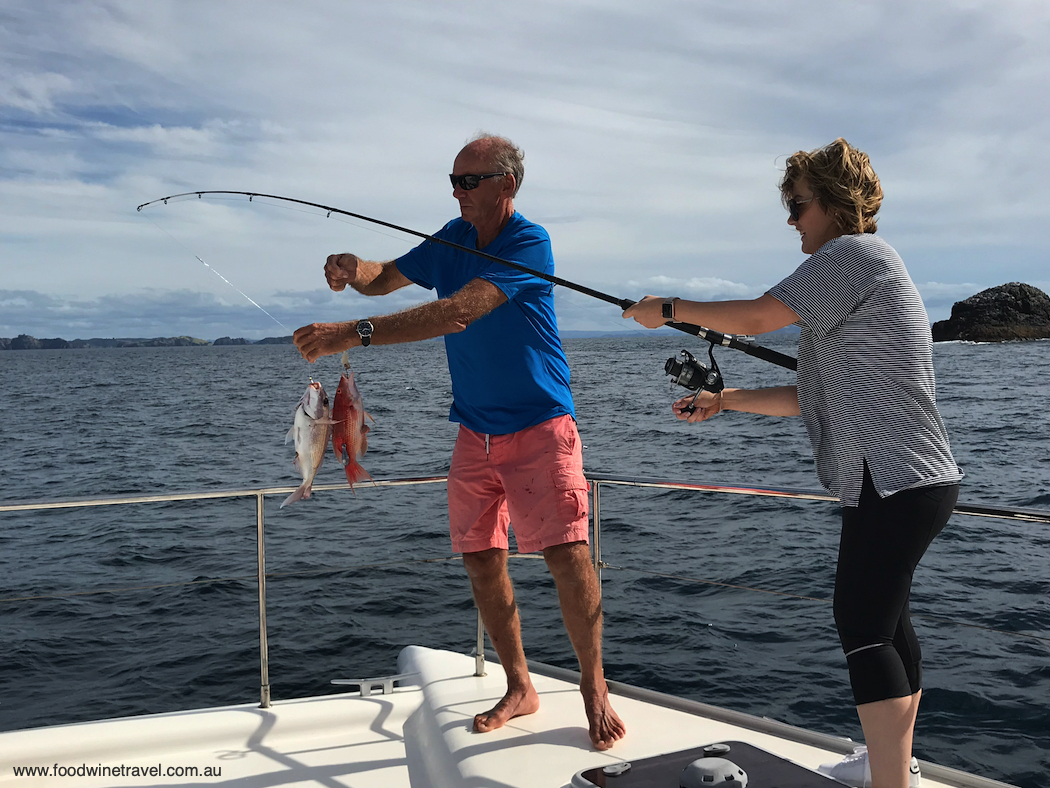 This experience was about as far removed from the previous one as you could get, but there was one common thread (the beauty of eating local) and it highlighted how you don't have to dine in a fancy restaurant to be blown away by amazing food. We spent a gorgeous day out on a boat with friends in the Bay of Islands, then we returned to their delightful B & B in Kerikeri that night and feasted on the fish we caught. There is nothing like eating fish the same day it is caught. Nothing.
---
Taste of the Tablelands, Queensland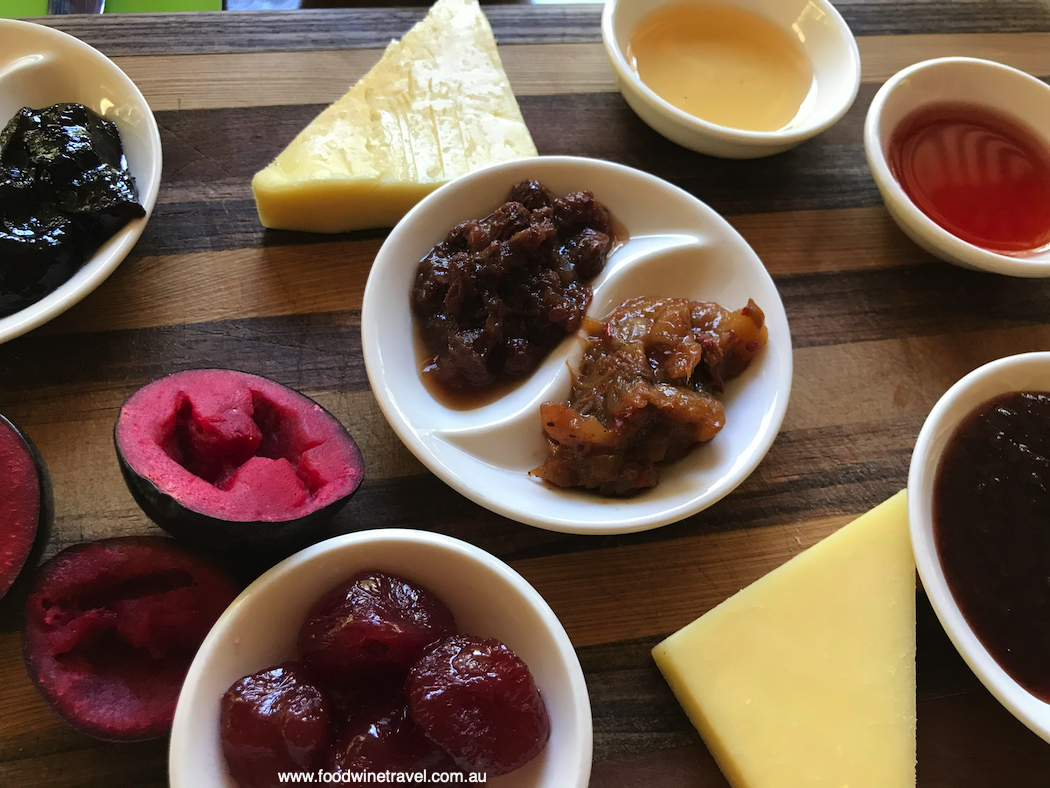 Queensland's Atherton Tablelands are a food bowl filled to the brim with avocadoes, mangoes, lychees, blueberries, macadamias, coffee, potatoes, indigenous rainforest fruits, and more. On this tour with Brett's Outback Tasting Adventures, I learnt that the diversity of landscapes and weather patterns on the Tablelands – from Wet Tropics right through to dry savannah country – means the region could potentially grow 80% of the world's crops.
It was particularly inspiring to see what Sunset Ridge Farm and Rainforest Bounty are doing with native products. Sunset Ridge grows Davidson plum and blushwood trees, the latter used in trials that have had great success in fighting cancer. Rainforest Bounty regenerates the land with many native trees, using the fruit to make a wide range of products that are sold as far afield as Curtis Stone's Beverly Hills restaurant.
Tasting cheese and chocolates at Gallo Dairy, gin infused with native botanicals at Mount Uncle Distillery, and a sumptuous afternoon tea at Platypus Park, Brett's tour was a food coma.
---
Grazing The Granite Belt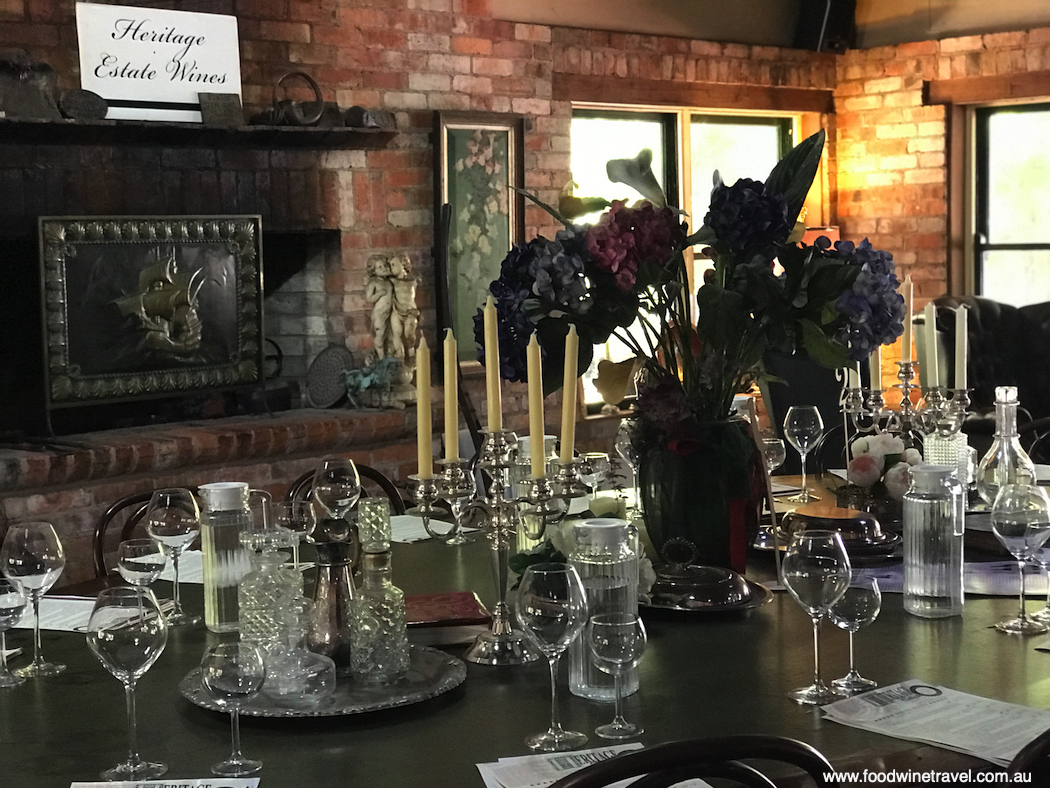 What a fun day this was, being bussed around to wineries in the inaugural spring version of Grazing The Granite Belt – it's been running in autumn for many years, but this was the first time it had been held in spring. We were very impressed with the Ballandean Estate wines introduced to us by Leeanne Puglisi-Gangemi, a driving force behind the event (we had a lovely meal at the Estate's Barrelroom Restaurant the previous day).
We enjoyed Rosé with a tapas plate at Robert Channon, listened to Whiskey Gully's John Arlidge strumming the guitar while we dined on snapper and mushroom pie with a glass of Reserve Chardonnay, and salivated over local pears poached in white wine, served with chocolate-dipped orange strips and rum and raisin icecream, at Casley Mt Hutton Wines.
We loved the timeless ambience at Heritage Estate, where neighbour Sam's Granny Smith apples were served in a tarte tatin with sparkling shiraz jelly. Because of the way the bus route worked out, we had that at 10am with a glass of tawny port. It's never too early for wine, is it?
---
Kiwi Hospitality At Pacifica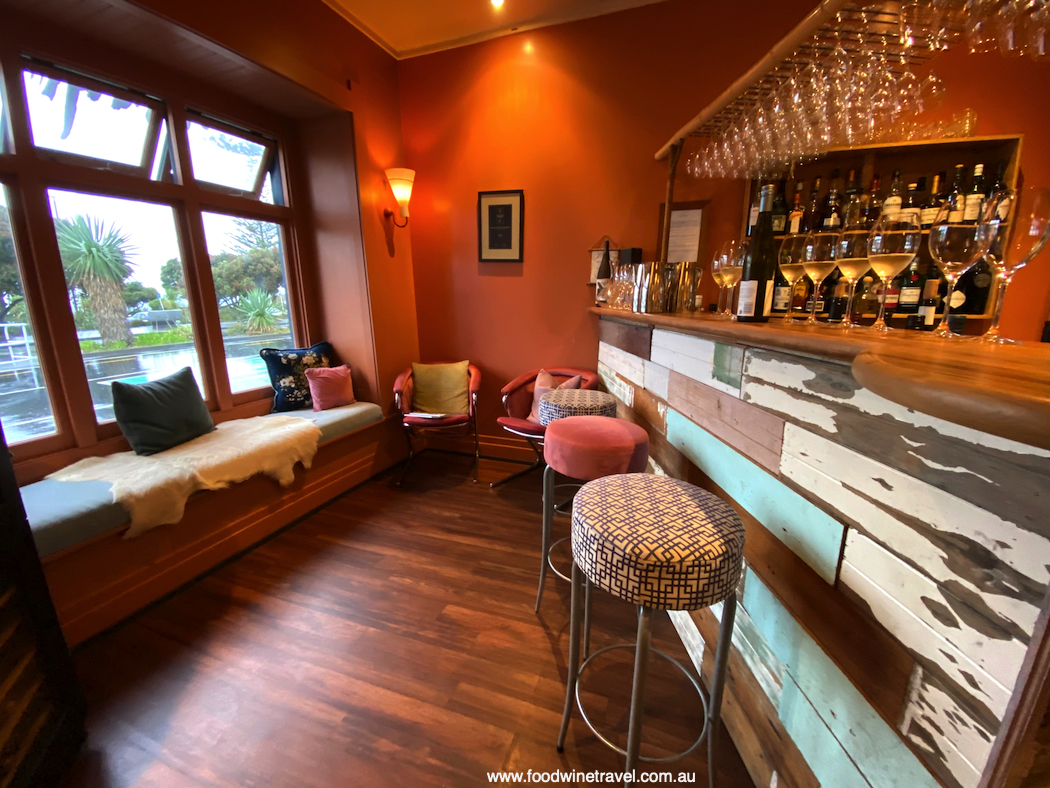 A quick trip across the ditch saw us dining at Pacifica, one of New Zealand's finest regional restaurants. Jeremy Rameka's exciting seafood degustation is served in a bright blue beach bungalow with a relaxed Pacific ambience. The menu included local specialities such as coconut creamed spiced paua (abalone) and snapper with steamed tua tua (a type of clam) followed by a soufflé of mixed berries, each course matched with beautiful local wines, the whole delicious menu beautifully executed and completely true to its Kiwi roots.
---
Lunch At Elephant Hill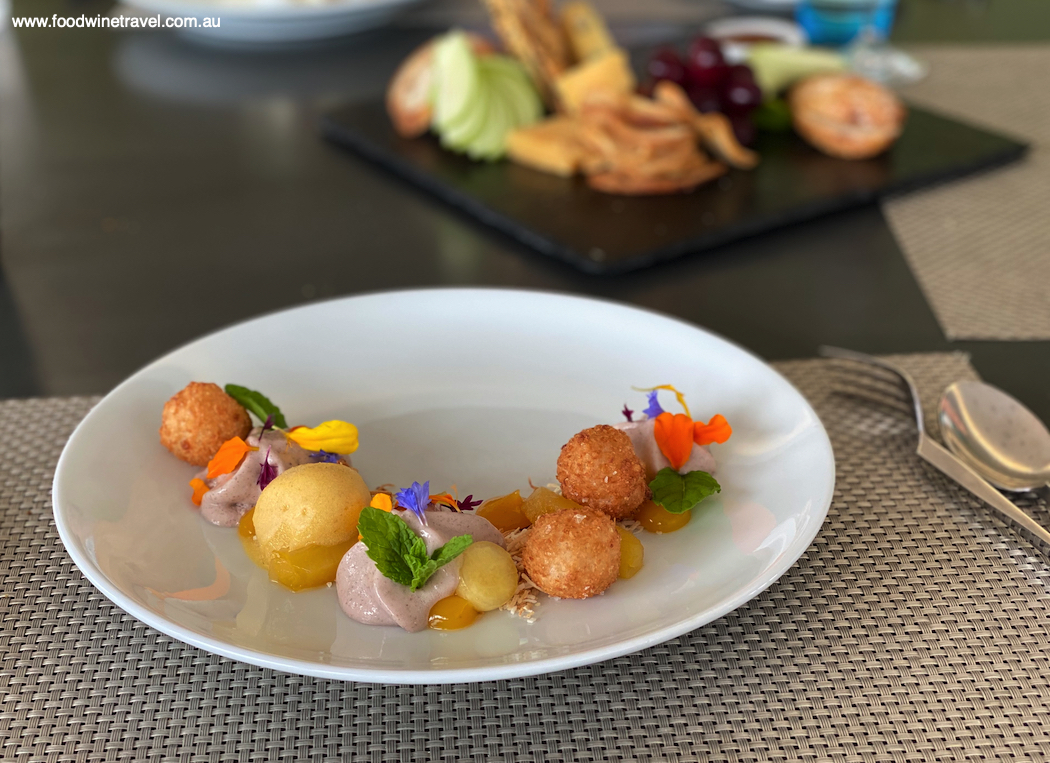 This cellar door and restaurant in New Zealand's Hawkes Bay provides a spectacular setting for a stunning meal that shows off the elegant Elephant Hill wines to perfection. My main dish of Wagyu tenderloin with blackberry jus was superb, as was Maurie's fish with poached pear, heirloom tomatoes and black garlic. Dessert was a triumph: a deconstructed bombe Alaska with Meyer lemon and mascarpone, accompanied by orange pate de fruit. Wall-to-wall windows offer views over the vines to Cape Kidnappers and the ocean. The lunch was a high note on which to end a perfect two-night getaway in this lovely region.
P.S. Don't forget to check out our Top Travel Experiences for 2019!