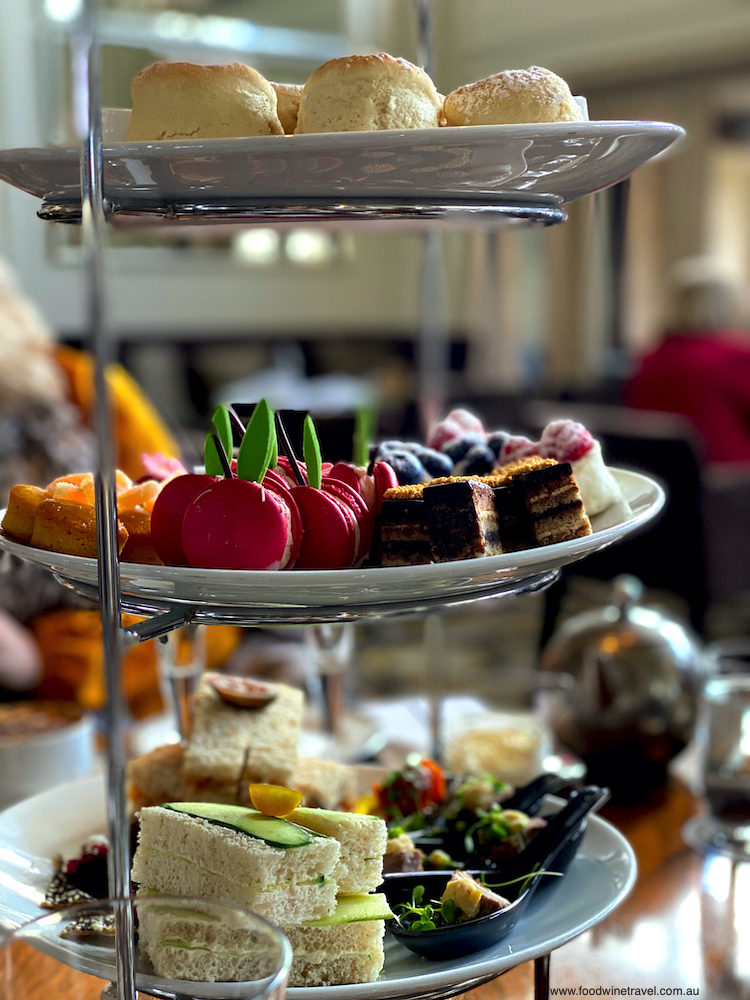 We've celebrated many significant family occasions at the Hyatt Hotel Canberra over the years, so when it came time to celebrate the impending arrival of our newest family member, afternoon tea at the Hyatt was first choice.
The Hyatt Hotel Canberra is a Park Hyatt hotel, a low-slung, heritage-listed building that exudes luxury. Surrounded by beautiful gardens, it was built in 1924 and retains many of its classic Art Deco elements.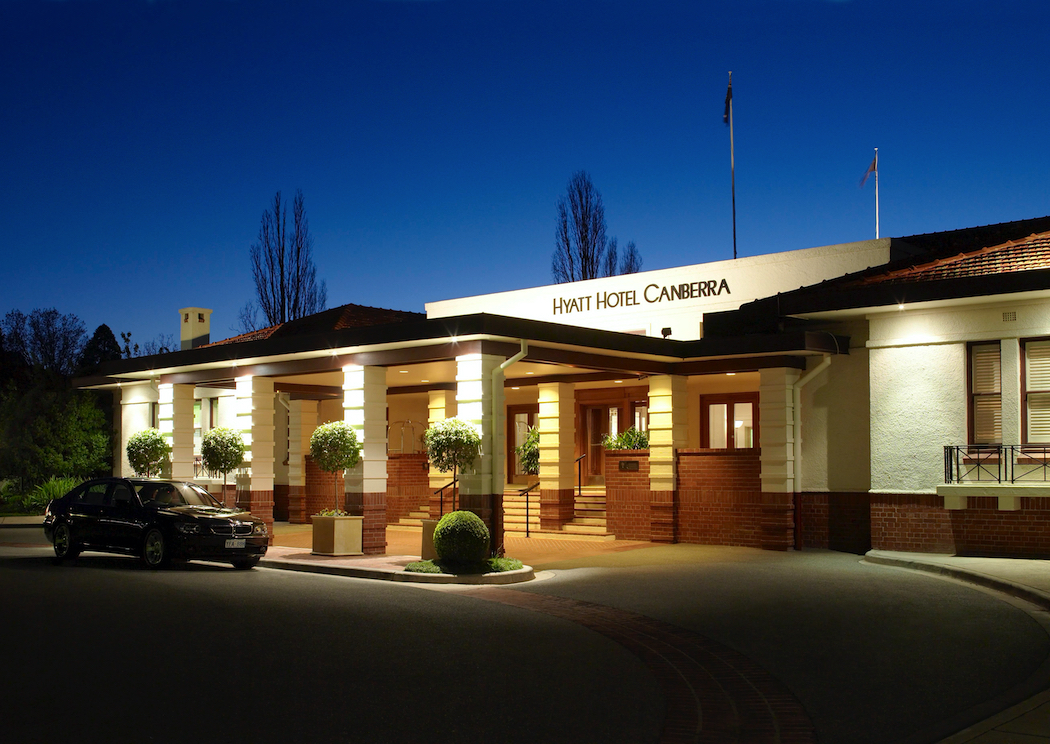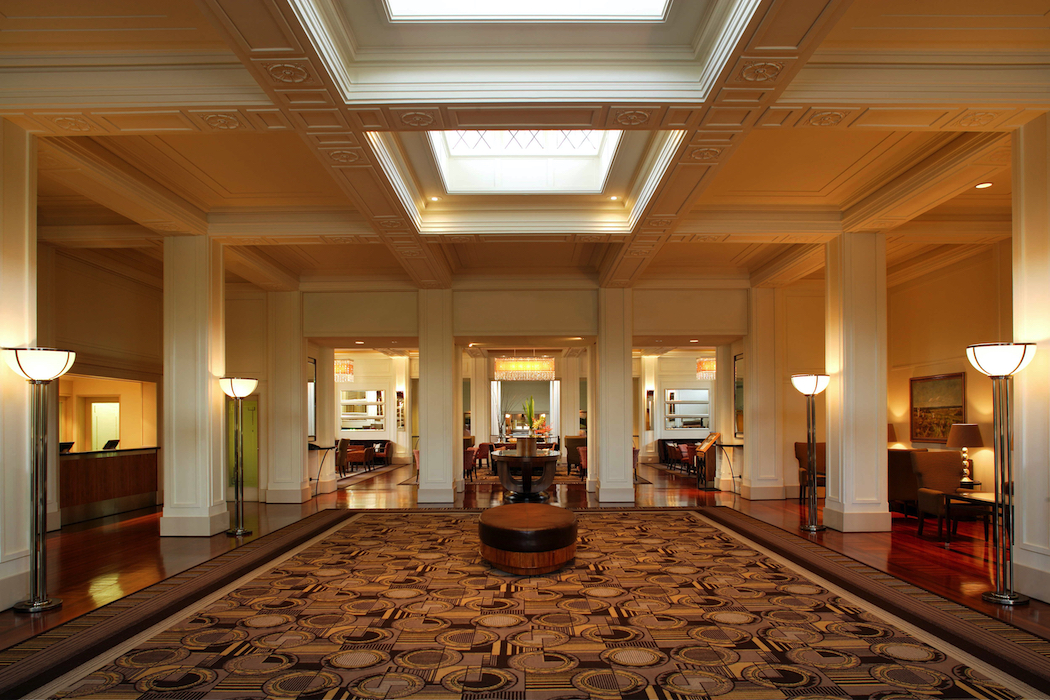 We love its classic ambience and understated elegance. The Tea Lounge is such a tranquil setting and the tables are very well-spaced, even more so now that social distancing is an issue. One casualty of Covid-19 is that afternoon tea at the Hyatt is no longer a buffet.
It's brought to the table on three-tiered stands, a round of freshly baked scones with jam and cream on top, macarons and sweets on the middle tier, and dainty finger sandwiches and savouries on the bottom tier. Slices of frittata and zucchini flowers deep-fried in a tempura batter are delivered on a separate plate. Vegetarian and vegan options are available.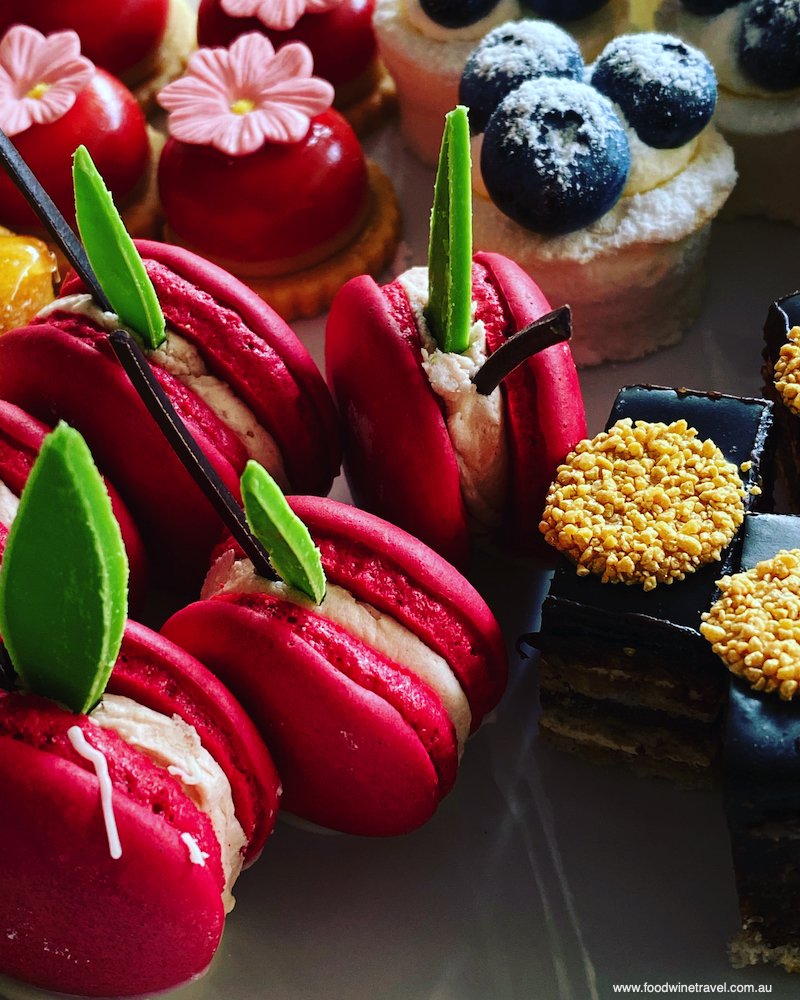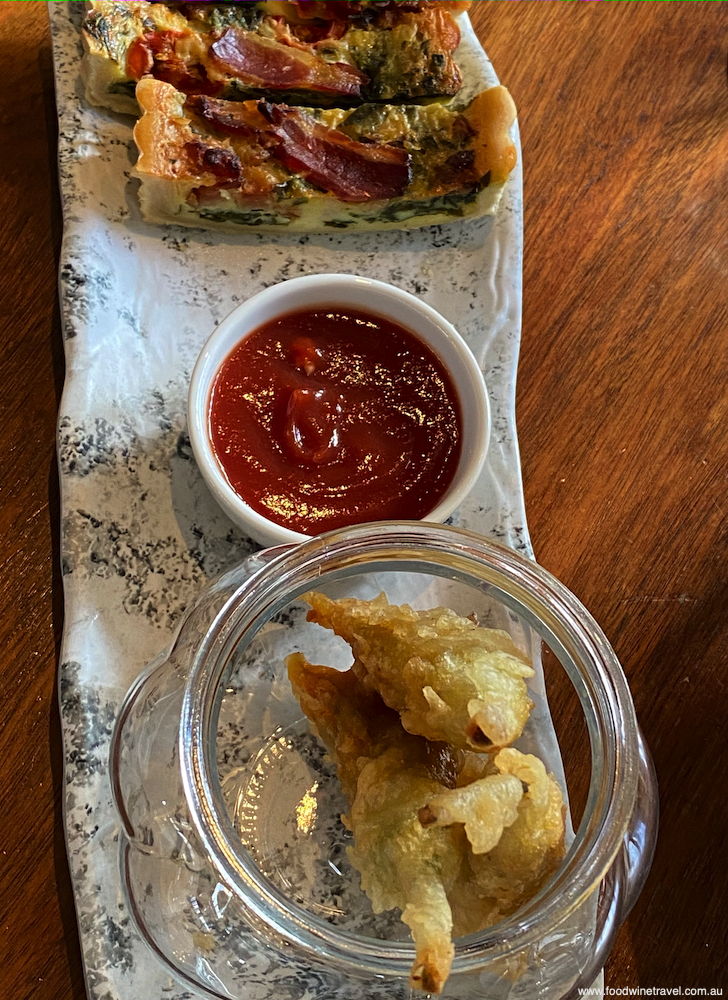 The $68 price tag includes unlimited tea and espresso coffee, as well as a glass of sparkling wine. There were two wines to choose from and we were offered a taste when we found it hard to decide. I wanted to support local by ordering the Lerida Estate Zenzi sparkling Rosé but it was too sweet for me; unfortunately the other option was quite sweet as well.
There's a great choice of loose-leaf teas served in ceramic teapots. I loved the Turkish Delight tea, the cucumber sandwiches and all the sweets, but especially the macarons (created to look like rosy apples) and the little orange and almond cakes with gorgeous orange fruit jellies on top.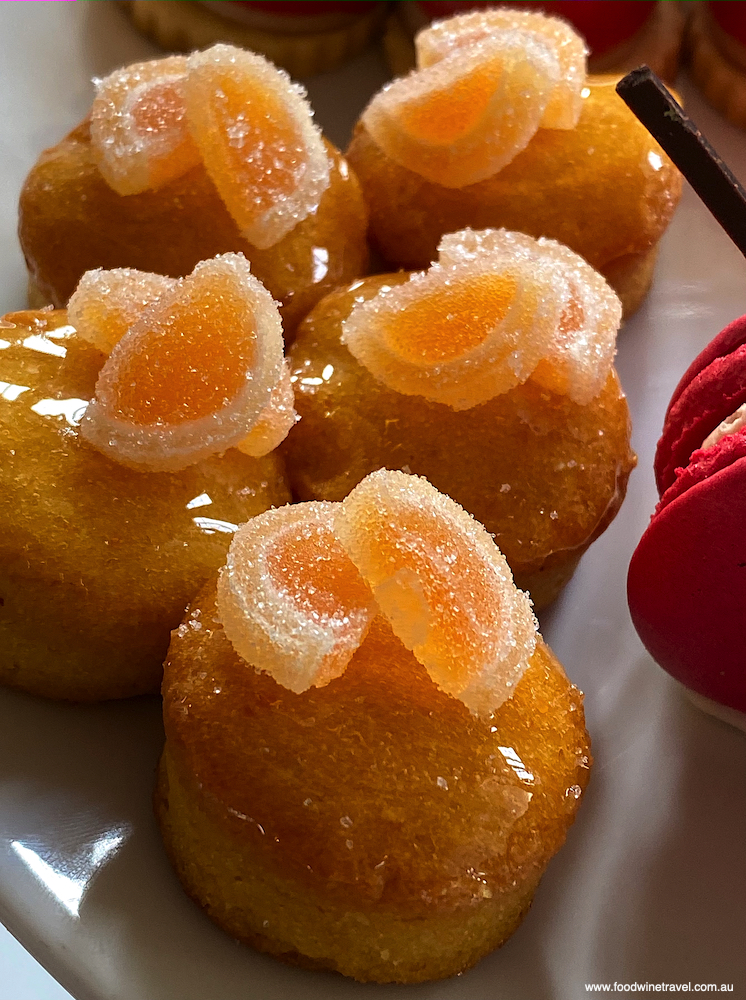 If you go:
Hyatt Hotel Canberra
120 Commonwealth Avenue
Canberra ACT 2600
Tel: +61 (0)2 6269 8815
www.hyatt.com