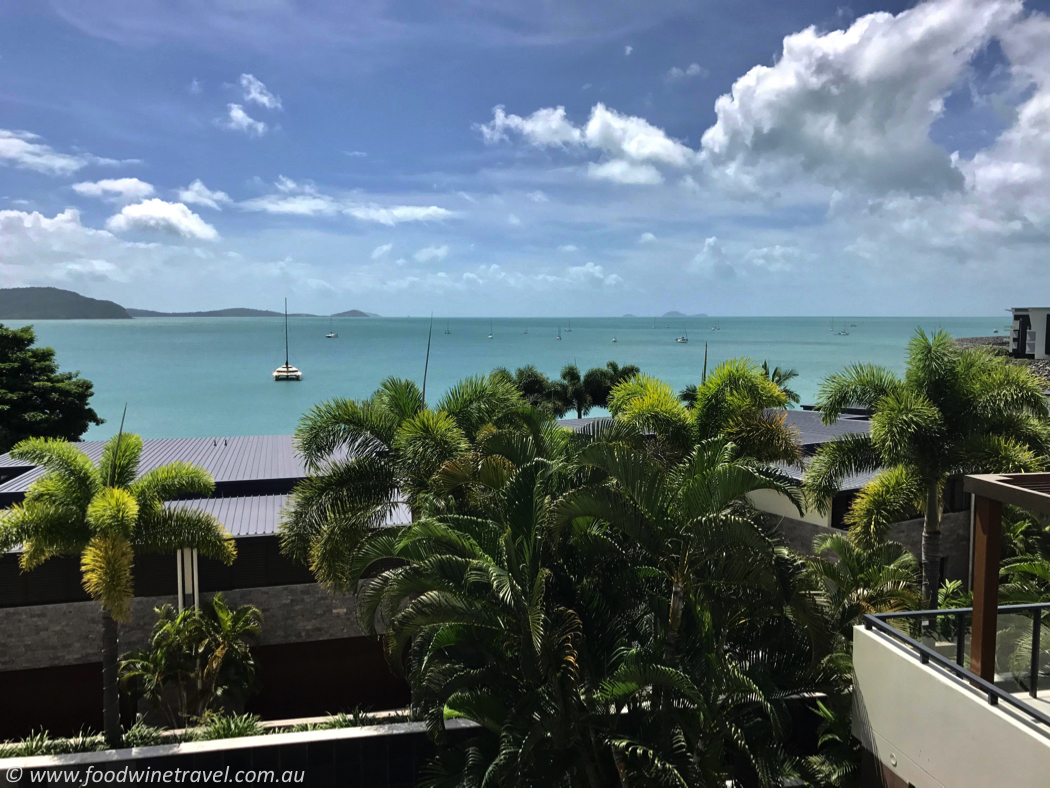 One of the hazards of being a frequent traveller is that you increase your odds of being caught up in a natural disaster. It happened to me in Japan in 2011, when I was there for the dreadful mega-earthquake and tsunami, and couldn't get back home for 5 days. It very nearly happened in Queensland this week, but thankfully this time I've had a lucky escape.
On Thursday I flew to the Whitsundays on the inaugural Tigerair flight from Brisbane to the Whitsunday Coast. It was a great flight and the start of a valuable service that promises to be a boon for the region, delivering low-cost fares for people travelling in and out of the Whitsundays.
This is one of my favourite destinations in Australia, with spectacular scenery and some of the most beautiful beaches in the world. It was many years since I'd been there and I was looking forward to returning, and especially to seeing Whitehaven Beach, which has eluded me on previous visits.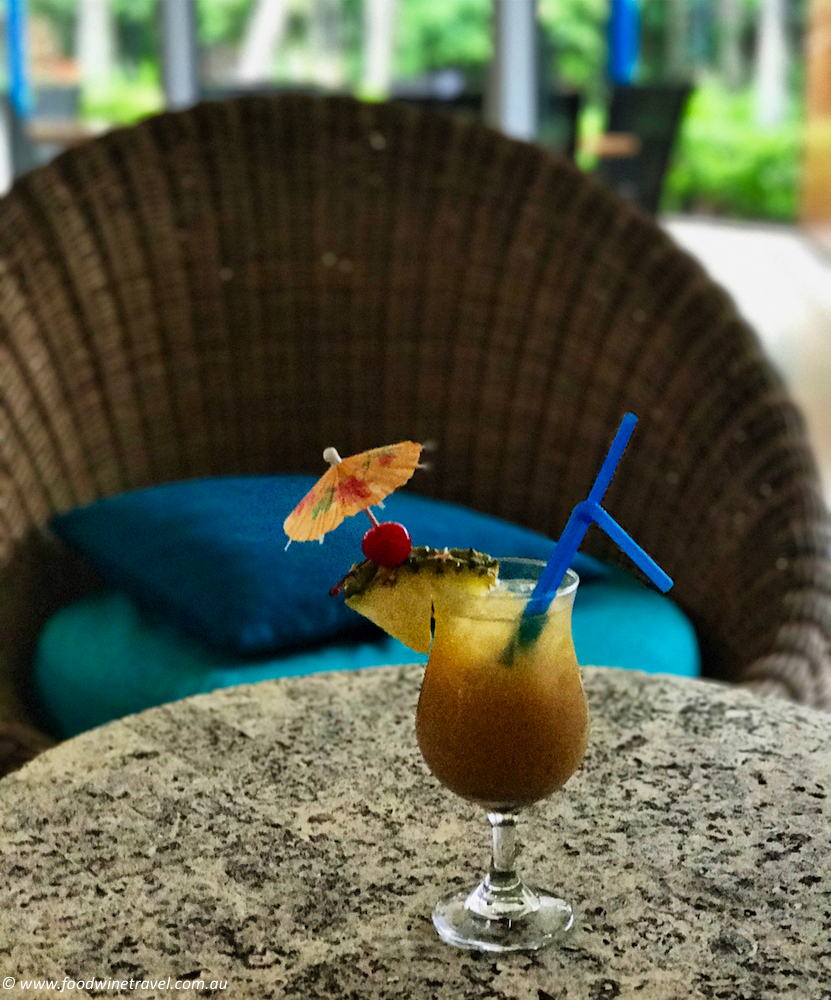 My visit was hosted by Tourism Whitsundays, which worked with Tigerair to bring a group of nine journalists and social media influencers to experience the region on a four-night familiarization tour. As we descended into the Whitsunday Coast Airport, I remember thinking "It's a bit wet. What a pity the weather is so disappointing." (There was the small issue of a cyclone developing, but it was more than 500km to the north-east and heading very slowly in the direction of Townsville. Hindsight is a wonderful thing, isn't it?)
We were met at the airport by Tourism Whitsundays' very lovely PR & Communications specialist, Deborah Friend, who as you can imagine, got plenty of ribbing about her name over the next few days. The tropical storm wasn't yet called Cyclone Debbie but it was developing into a force to be reckoned with.
Abell Point Marina is the jewel in the crown of Airlie Beach, rescued from oblivion a couple of years ago and transformed into a world-class marina. At a beautifully dressed table in Lure restaurant, overlooking the marina, the Mayor of Whitsunday Regional Council, Andrew Willcox, welcomed us enthusiastically and talked about the opportunities the new air service would bring. He loves the Whitsundays. "The worst day on the water is better than the best day in the office," he said.
It was raining steadily and the much-anticipated sunset sail on the schooner Providence V had to be cancelled that night. The rain continued to fall on and off over the next couple of days, but surprisingly there were also periods of sunny skies and gentle breezes. On Saturday night in Airlie Beach, when the whole town was pumping with its typically busy nightlife, the evening was so glorious you would never have known a cyclone was on the doorstep.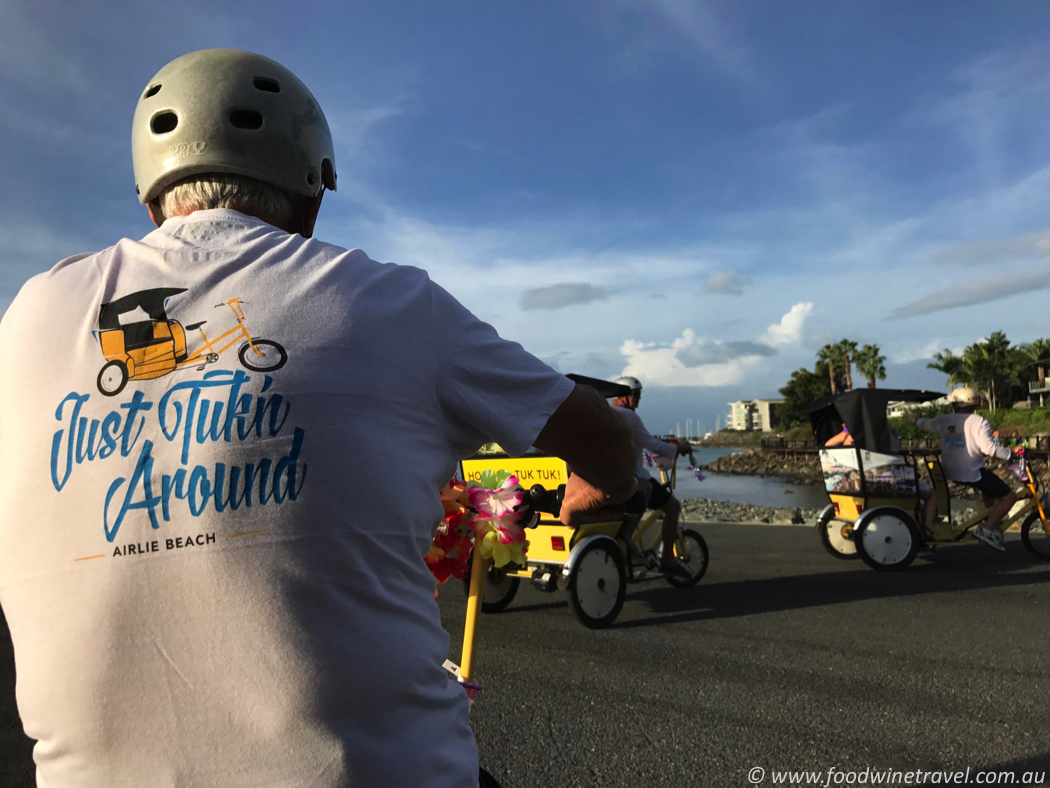 We scooted around in motorized tuk tuks – a fantastic, fun way of seeing the sights – and experienced a gastronomic tour of smart restaurants and bars that are taking the Airlie Beach food scene to another level. On Friday, we were whisked off to Daydream Island where one of the star attractions is the Living Reef, a microcosm of the Great Barrier Reef where you can hand-feed stingrays, baby sharks and barramundi. We fed lots of fish, drank lots of cocktails and took photos of the island's three iconic mermaid statues. Yesterday I read that two of the mermaids had been washed away.
Leaving the island around noon on Saturday, I worried for the guests who were still arriving. By now it was looking as though the cyclone could be a real threat. I felt especially sorry for the wedding parties – there were five weddings at Daydream on Saturday and with the marina in Airlie Beach closing later that evening, they were effectively stranded.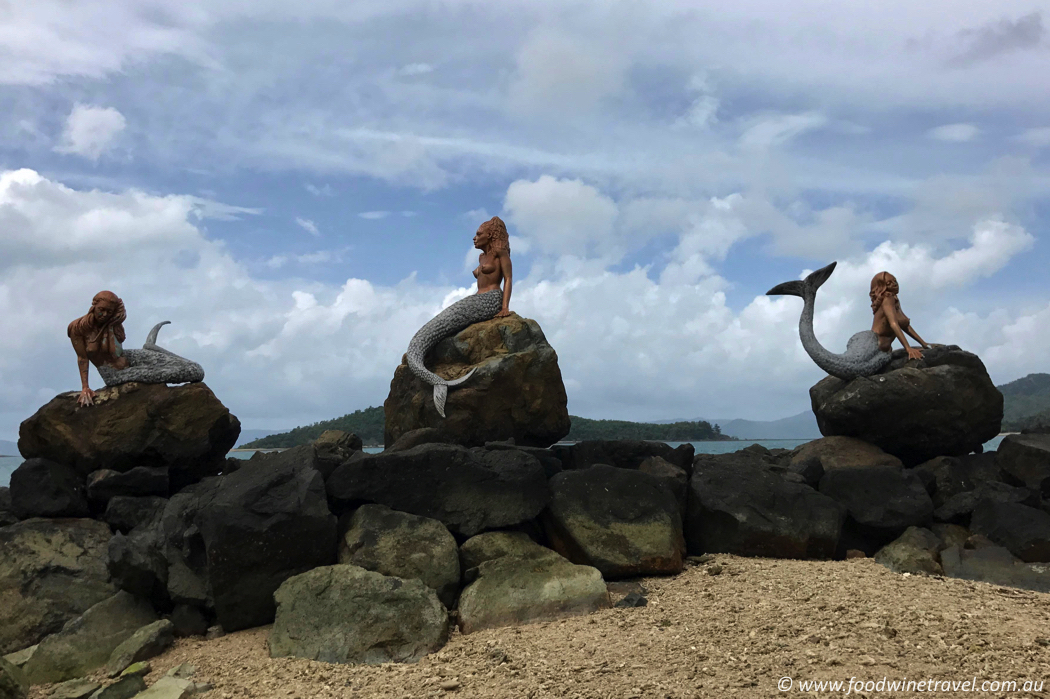 According to the news reports that have started filtering through after Cyclone Debbie wreaked havoc on the region yesterday, people on Daydream Island are going through a pretty torrid time. Water is being rationed and the jetty was destroyed, meaning that helicopter evacuations are likely. Thankfully there are so far no reports of loss of life.
By Saturday, the cyclone was changing course and it was looking increasingly likely that we could be in its path. While we were enjoying a superb barbecue lunch on the jetty at Coral Sea Resort in Airlie Beach – ironically with the sun shining and the sea looking a picture of calm – our hosts were weighing up the options.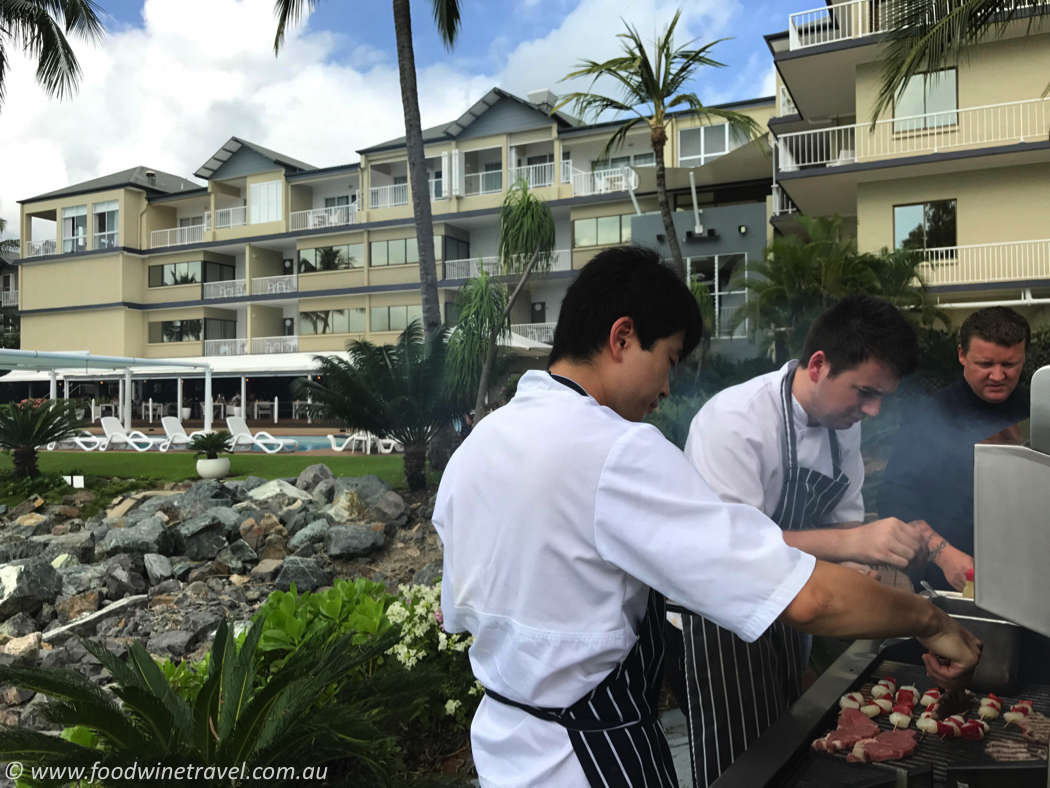 It wasn't much of a choice. There was a real possibility that flights in and out of the airport might be cancelled on Monday, and none of us wanted to hang around waiting for Debbie. After a night at the luxurious Mirage Whitsundays, complete with a dip in its gorgeous plunge pool, we were on our way home on Sunday morning, one day ahead of schedule.
Watching yesterday's news reports of Cyclone Debbie hammering the Whitsundays, I feel gutted for our hosts who are working so hard to promote their region. Tourism is vital to the Whitsundays: one in three people are employed in the tourism industry and visitors pump more than $600 million annually into the local economy.
North Queenslanders are resilient people. Like all Australians who face natural disasters, they'll bounce back and be open for business in no time. Without wanting to downplay what they have just been through, the sun will shine again and the Whitsundays will be as beautiful as ever. Please don't let this put you off visiting. Tourism will help these wonderful people get back on their feet.