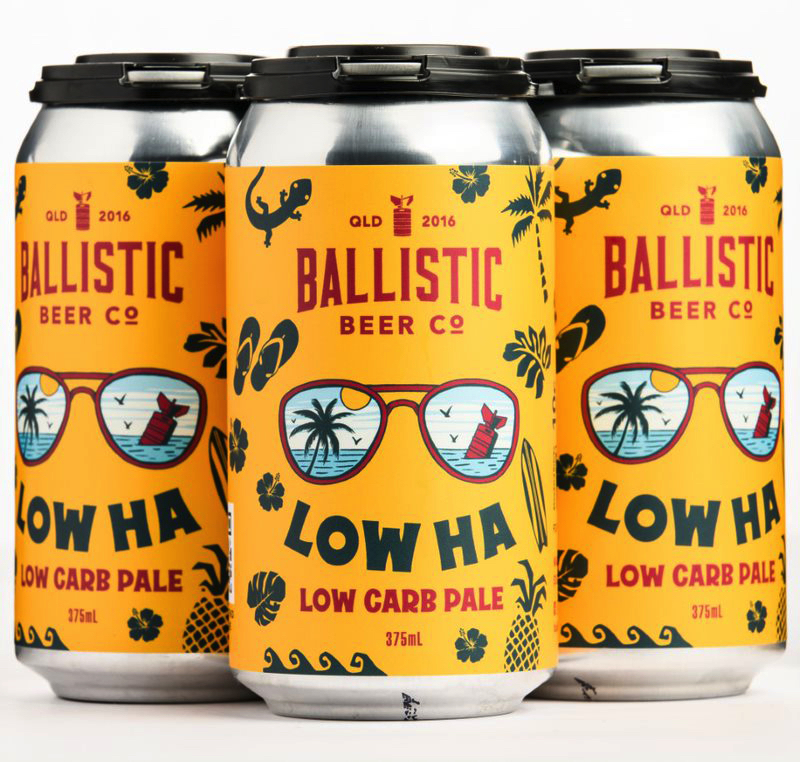 "If you didn't know – you wouldn't know," says brewer Lachy Crothers about the low carbs (2.2g per can) in Low Ha Low Carb Pale. Full-bodied and full-flavoured, the Ballistic Beer Company's latest release is a bright, hoppy ale that respectably sits at 4% ABV.
Crothers describes it as a "craft beer connoisseur's low carb brew". The crisp and refreshing "super sessionable" beer was the result of six months' development and testing.
As we wrote in an earlier post about its core range, Ballistic has a history of making interesting full-flavoured, hoppy pale ale, like Hawaiian Haze (number six in the 2020 GABS Hottest 100 beers).
Low Ha is equally bright and easy going, delivered in a bright, sunny yellow 375ml can with a robust profile that belies its 100 calories. Boasting a lively fruity aroma and top notes of citrus, mango and berries, it balances a full malt body with delicate hop bitterness.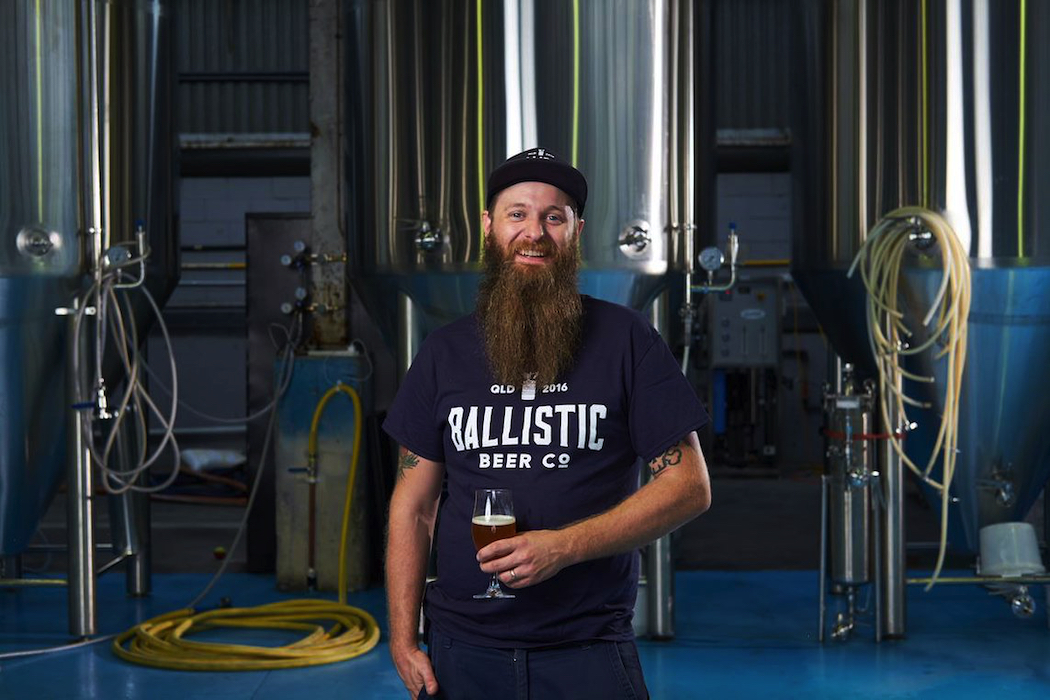 Low Ha Low Carb Pale is available nationally, on premise and from Ballistic Beer Co's own venues. Founded in 2016 in a former World War 2 munitions factory in the Brisbane suburb of Salisbury, Ballistic Beer Co beers are brewed in small batches to ensure their freshness.