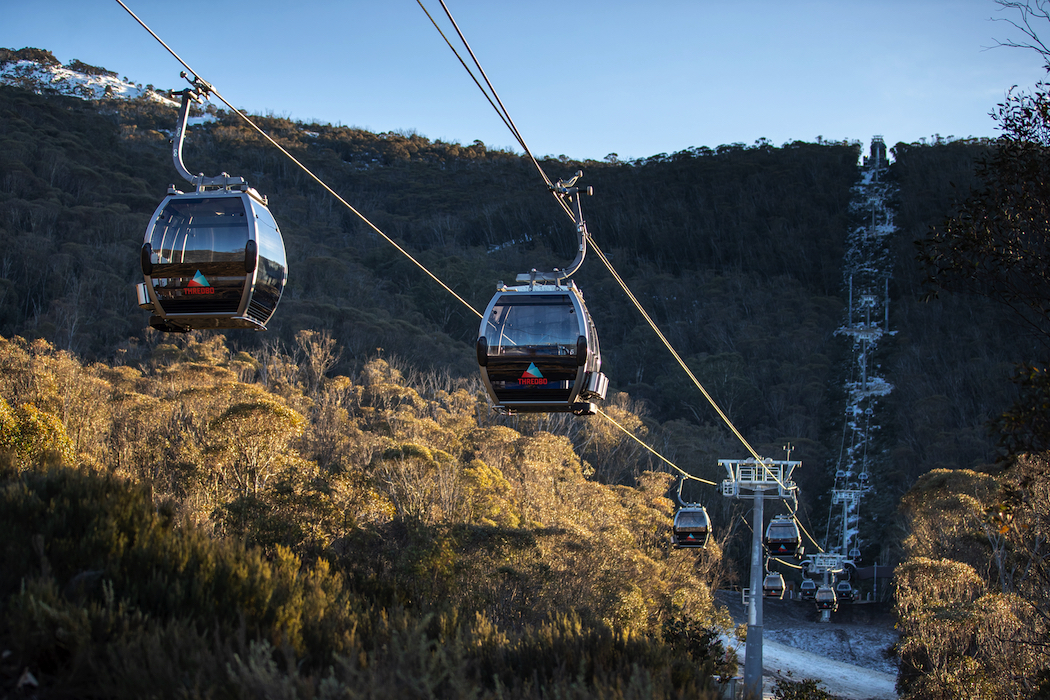 Australia has its first alpine gondola, just in time for today's opening of the ski season at Thredbo. Similar to cabin-style lifts in Europe and North America, Merritts Gondola takes six minutes from bottom to top (1370m to 1665m). Skiers will be able to come off the slopes for an après-ski cocktail quicker than ever before.
The gondola replaces the Merritts double chairlift at Thredbo Resort, quadrupling capacity and reducing pressure on the Kosciuszko Express and Gunbarrel Express chairlifts. It provides easier access for Thredbo guests of all abilities to the Friday Flat and Cruiser area, and easier access for foot and scenic passengers to Merritts Mountain House.
For intermediate and advanced ski and snowboarders wanting to access the popular Dream Run and surrounding tree runs, it offers fast turnaround access from the Gondola Mid-Station to the Top-Station.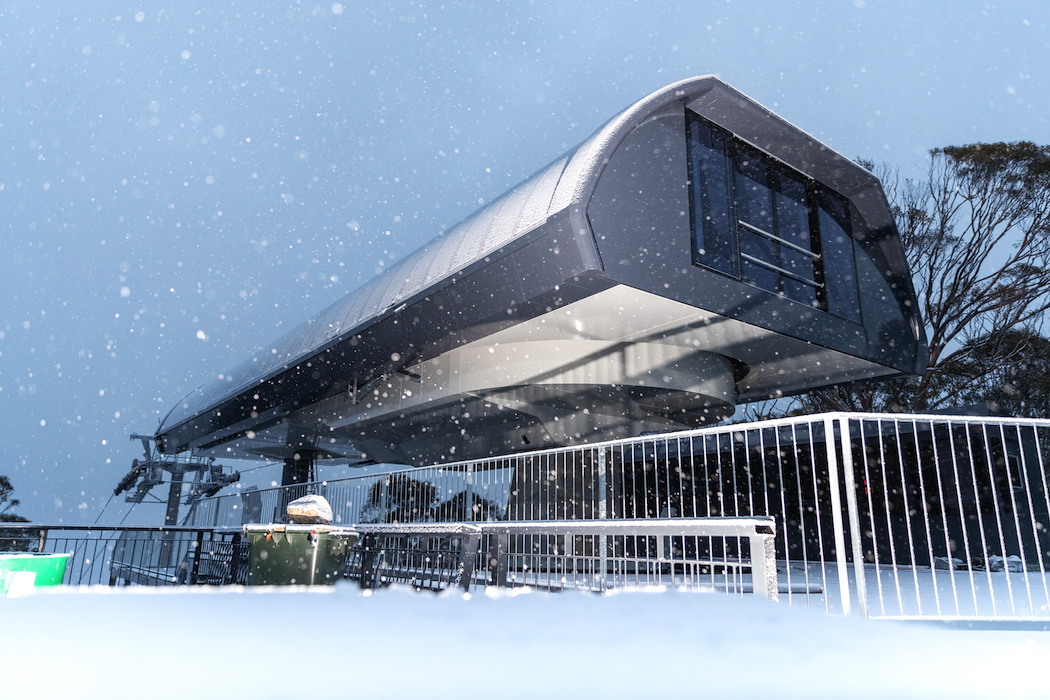 Each cabin holds eight passengers. Current Covid-19 restrictions apply so you will need to look at the Thredbo website for the latest update.
Travelling at 18km/h, the new gondola is driven by a massive slow-turning motor that is super quiet and more efficient than conventional gondolas. Drawing on this innovative engineering is part of Thredbo's commitment to sustainability. The resort leads the way as Australia's first ski resort powered by 100% renewable energy.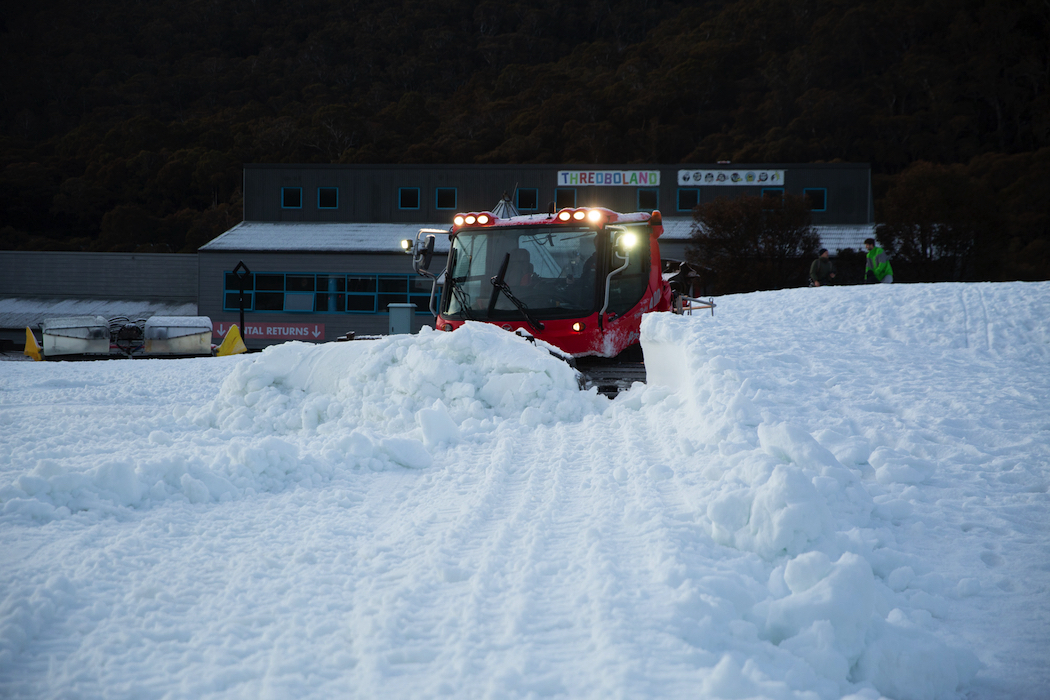 The gondola is among a range of improvements at Thredbo this season, with resort operators, EVENT Hospitality and Entertainment Ltd, also installing a new automated snowmaking system on Dream Run, expanding the snow grooming fleet and providing additional carparking at Friday Flat.
---
How cool is the 2020 Thredbo lift pass?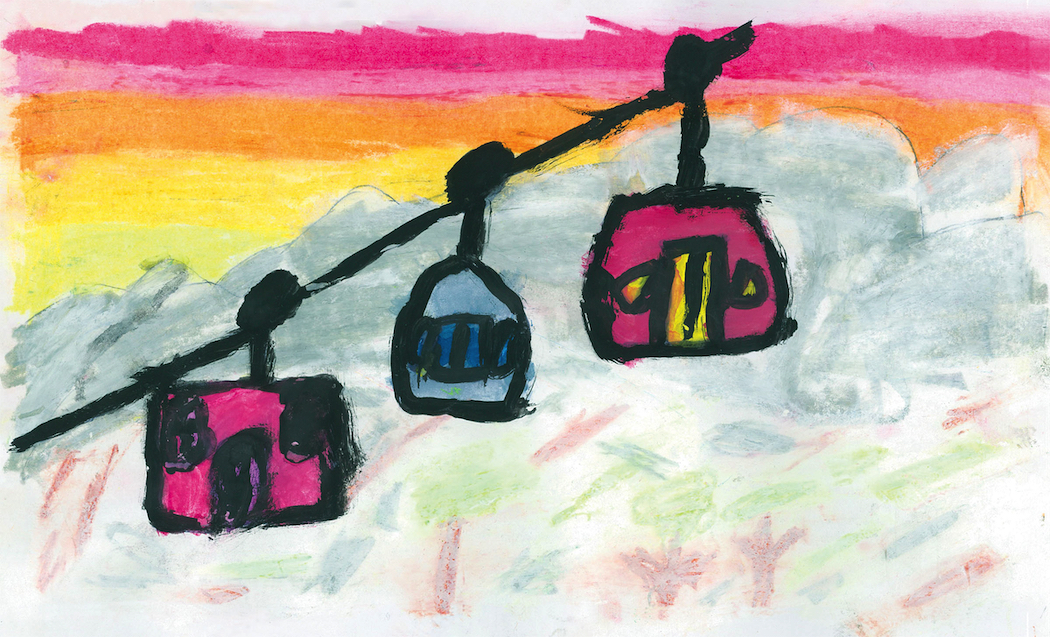 If you've managed to snare a lift pass for the 2020 season, take a look at the artwork on it created by 8-year-old budding artist, Sophie Harper. Her illustration for the MyThredbo Card features a pink and yellow sky behind a brightly coloured ribbon of gondolas.
The Year 3 student from Jindabyne Central School was the winner of a competition in which Kindergarten to Year 6 students from Jindabyne Central School and Snowy Mountains Grammar School were invited to produce an artwork with a gondola theme.
For the past five years, the MyThredbo Card has featured commissioned artists who have a strong link to Thredbo, with previous artists including two-time Archibald prize finalist Zoe Young, canvas board creator Imants Tillers and the internationally successful Andrew 'Grassi' Kelaher.
A colourful selection of this year's shortlisted entries will be displayed on the ceiling of one of the gondola cabins – so don't forget to look up!