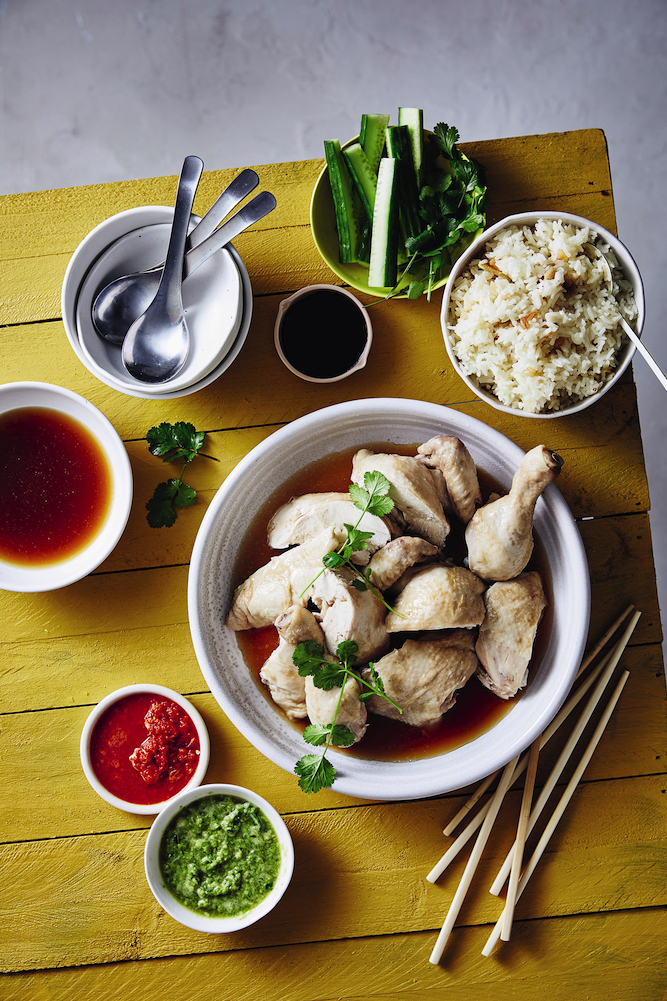 It might seem a contradiction that a slow-cooked dish makes for a quick and easy meal but that's because you can leave it to do its thing while you get on with doing something else. If using a slow cooker, you could even switch it on before leaving for work in the morning so that when you get home later in the day, you can have a beautiful meal ready in no time.
For television presenter and cookbook author Justine Schofield, it felt natural to compile all her favourite slow-cooked dishes into a cookbook, for the ritual of slow cooking was at the heart of how she fell in love with food. Her French mother and grandmother instilled in her the art of cooking homestyle dishes steeped in tradition. Many French dishes are based on the fundamentals of slow cooking: braising, stewing, poaching and roasting.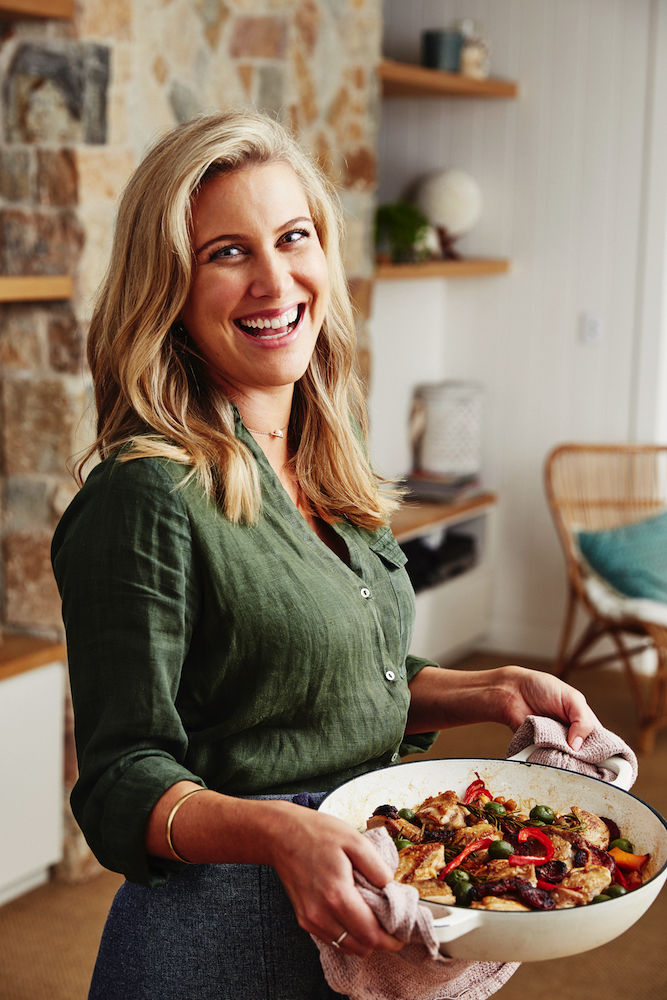 She eagerly shares this culinary legacy in The Slow Cook (published by Plum) along with other favourite slow-cooked dishes from around the world, Morocco, Italy, Japan and the United States among them. The recipe here is for the classic Hainanese Chicken Rice, a dish that she first tasted at an outdoor food court in Singapore and instantly fell in love with. Don't be deterred by the long list of ingredients – some are used more than once.
Other recipes that make an appearance include One-pot chicken parmigiana, Japanese chicken curry, Pork and pineapple tacos, Beef pho, Lamb biryani and even delicious desserts such as Sticky date pudding and Lemon delicious. Set, forget, enjoy.
Check out more delicious slow-cooker recipes here.
---
Buy your copy of Hainanese Chicken Rice from Book Depository (free delivery worldwide).
Buy your copy of Hainanese Chicken Rice from Australian-owned Booktopia.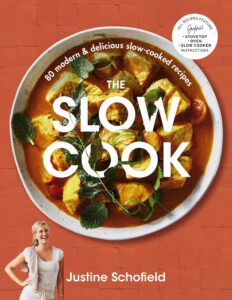 ---
HAINANESE CHICKEN RICE
Serves 4 to 6
1 × 1.8 kg chicken, a little of the fat trimmed, finely chopped and reserved
salt flakes
5 cm piece of ginger, sliced lengthways into 6 pieces
4 spring onions, halved
2 star anise
3 tablespoons shaoxing wine
3 tablespoons light soy sauce
sesame oil, for brushing
4 coriander sprigs
1 long cucumber, sliced on an angle
kecap manis, to serve
SPRING ONION SAUCE
3 spring onions, white and light green parts, chopped
4 cm piece of ginger, chopped
1 teaspoon light soy sauce
1 teaspoon vegetable oil
CHILLI SAUCE
2 long red chillies, deseeded and chopped
1 garlic clove, grated
1 tablespoon white vinegar
1 tablespoon caster sugar
RICE
1 tablespoon vegetable oil
2 cm piece of ginger, sliced
2 garlic cloves, bruised
400 g (2 cups) jasmine rice, washed 3 times and drained
1. Pat the chicken dry with paper towel and season with salt.
2. Place the ginger, spring onion, star anise, shaoxing wine and light soy sauce in a stockpot two-thirds filled with water and bring to the boil. Turn the heat down to low and add the chicken. Simmer for 30–35 minutes, then turn the heat off and cover with the lid. Let the chicken steep in the hot stock for 45 minutes (it will continue cooking in the residual heat).
3. While the chicken is steeping, prepare the spring onion sauce by blending all the ingredients plus 2–3 tablespoons of the chicken stock in a small blender until a salsa-like sauce forms. Taste and season with salt if required. Place in a bowl and reserve for later.
4. Combine all the chilli sauce ingredients in the same blender (no need to rinse out), add a pinch of salt and blend until smooth. Place in a bowl and reserve for later.
5. Once the chicken is cooked, remove from the stock, being careful not to tear the skin. Drain well, including the liquid in the cavity. Place on a platter and, with a pastry brush, lightly brush all over with sesame oil. Cover tightly and allow to rest for 20 minutes while you prepare the rice.
6. Using a fine sieve, strain the stock into a large saucepan and bring to the boil. Reduce by one-third.
7. To prepare the rice, place the vegetable oil and reserved chicken fat in a saucepan over medium-low heat. Once the fat has liquefied and the fatty pieces have become crisp, add the ginger and garlic and fry for 1 minute, then add the rice and stir to coat
in the oil. Add 1 litre of reduced chicken stock and a pinch of salt and bring to the boil. Turn the heat to low, cover with the lid and cook for 15-20 minutes until the rice has completely absorbed the stock. Remove from the heat and let stand for 10 minutes.
8. Portion the chicken by removing the drumsticks, thighs and wings and cutting them into small pieces. Remove the breasts from the bone and slice. Arrange on a platter and scatter over the coriander.
9. Ladle the remaining reduced chicken stock into soup bowls and serve alongside the chicken, rice, chilli sauce, spring onion sauce, cucumber and kecap manis.
Slow Cooker method: Follow step 1. Heat a large-capacity slow cooker on low. Add the chicken, ginger, spring onion, star anise, shaoxing wine, light soy sauce and enough water to just cover the chicken. Cover and cook on high for 2 hours or on low for 8 hours. Follow steps 3 to 9
Recipe and image from The Slow Cook: 80 Modern & Delicious Slow-Cooked Recipes, by Justine Schofield, published by Plum. Reproduced with the publisher's permission.
This story originally appeared in PS News.