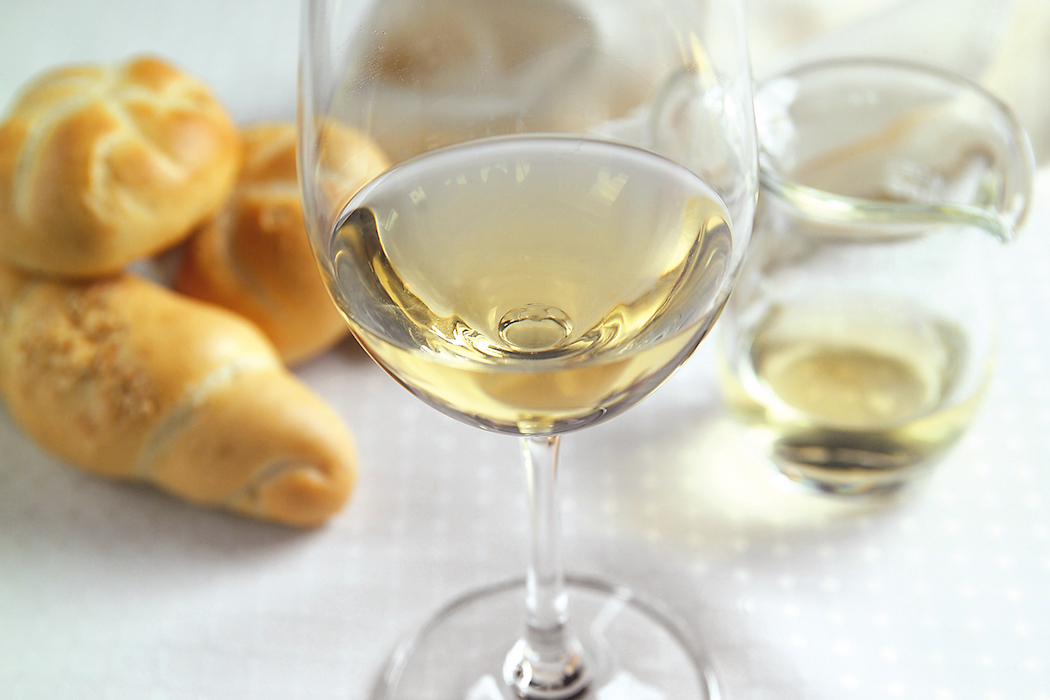 "When you have an Austrian wine, you have an almost 99% chance that you are going to get a dry wine," says Andreas Puhar, who imports Austrian wine into Australia through his company, Enoteca Sydney.
At A Taste Of Vienna, an event where we learnt how to make the perfect Wiener schnitzel, Andreas introduced four food-friendly Austrian wines that represent a cross-section of the country's wine industry – one sparkling wine, one Riesling, one Blaufränkisch (Austria's indigenous red grape variety) and one Gemischter Satz.
This last one is a Vienna speciality, a white blend that contains many varieties, all harvested together. The one we tasted, 2018 Jutta Ambrositsch, contained 16 varieties in perfect harmony. "Some of the varieties are possibly a little bit underripe, others a little bit overripe, and that is the skill of the winemaker to harvest (at the right time), to find the perfect balance in these wines," says Andreas.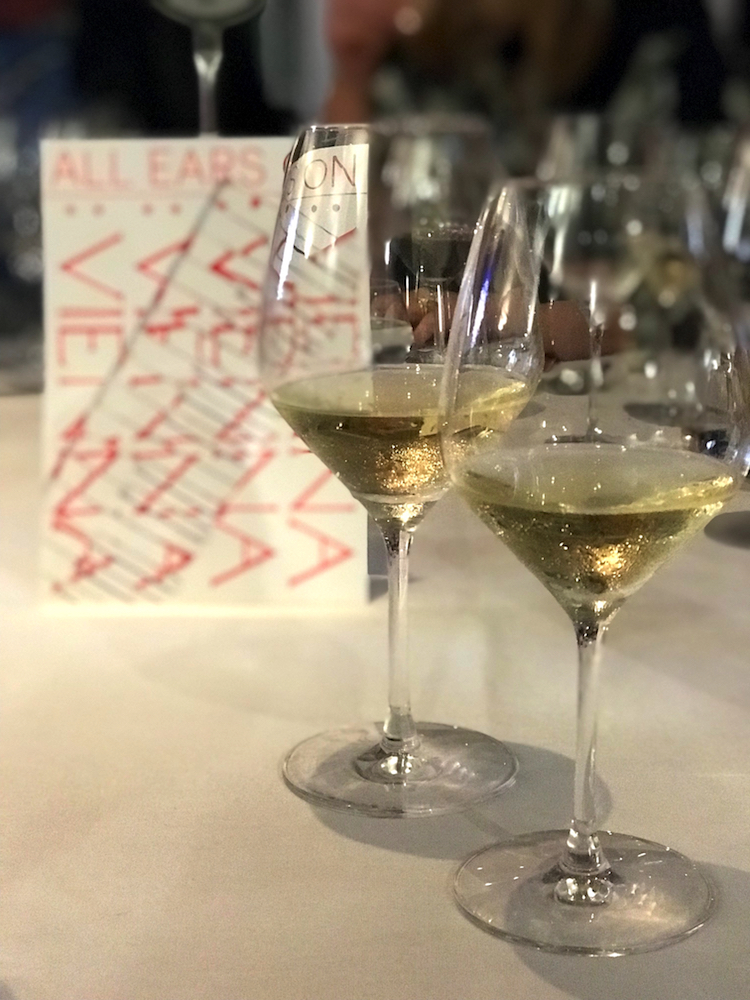 The vineyard producing this Gemischter Satz, or field blend, is within Vienna's city limits. As noted in an article I wrote on Austrian wine a few years ago, Vienna has a surprising number of vineyards within its city limits – making it not quite unique but certainly unusual among capital cities. (An interesting aside: Australia's capital, Canberra, has city vineyards too, although even a lot of Australians are unaware of that. It seems Austria and Australia have more in common than just the similarity of their (English) names.)
"Vienna has a tradition of making a blend, historically because in the old days you had to have a safety net, where if one variety didn't work out, you had a second one," says Andreas.
"What this over time evolved into was a Gemischter Satz or cuvee, a blend that is harvested at one time. The Gemischter Satz today has made a massive comeback and it's a very, very important wine for us to show. Internationally, the wines are not cheap because we (Austrians) like to drink all of it ourselves; they don't give it away easily. So it's pretty special to us."
The evening kicked off with a glass of sparkling wine, NV Schloss Gobelsburg Sekt Brut, from the Kamptal wine region in Lower Austria. This is one of Europe's oldest wineries and its blend of Grüner Veltliner, Riesling and Pinot Noir is produced in the Champagne method using the white varieties Austria is renowned for, along with the classic Pinot Noir component. It was really refreshing, with yeasty/citrus notes and fine persistent bubbles – like brioche with some lemon sprinkled on top.
The Riesling, 2015 Hannes Hirsch 'Zöbing', was also from Kamptal, and as you might expect given Andreas's comments at the beginning of this post, it was very dry – and quite funky, I thought. With ripe citrus and stonefruit notes, it was powerful in its intensity.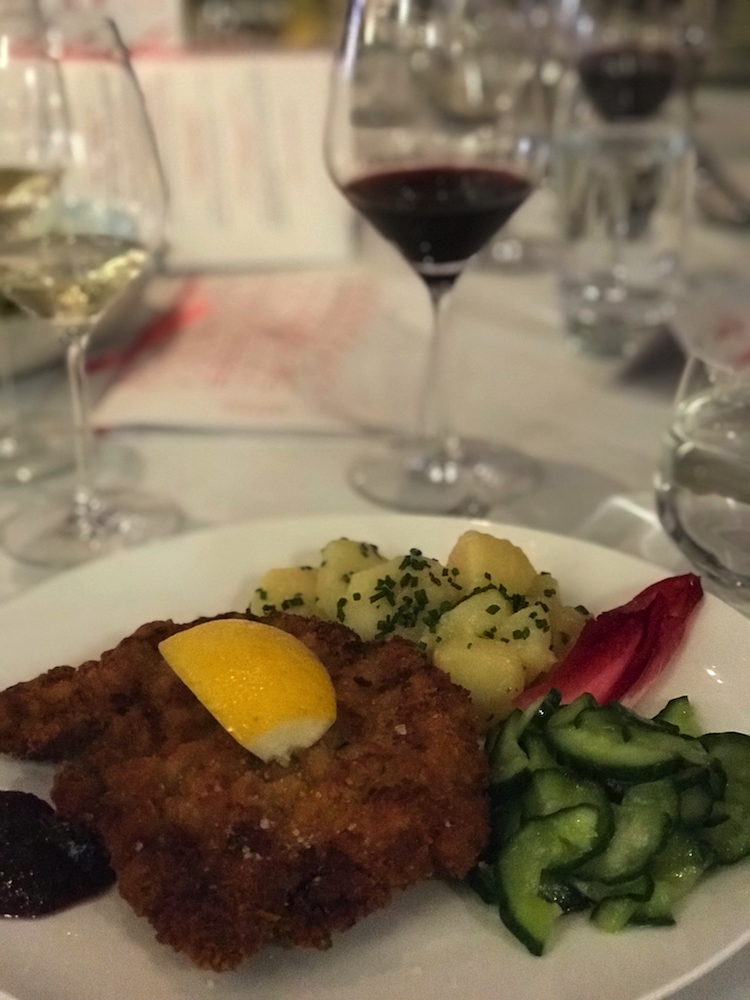 The final wine was 2014 Nittnaus Blaufränkisch 'Kalk und Schiefer' from Burgenland, the eastern part of Austria near the Hungarian border. I wrote about a number of the Burgenland wineries in this article in Hospitality magazine. It's a gorgeous region with beautiful scenery and a favourable climate (more than 300 sunny days a year), and it produces some outstanding wine.
Blaufränkisch is a late-ripening red variety, indigenous to Austria. It's quite rich, spicy and tannic, although this one was more medium-bodied than on the heavy side. It was a joy to drink with the delicious Wiener schnitzel served at Bougainvillea House at Brisbane's Howard Smith Wharves.
Enoteca Sydney imports these four food-friendly Austrian wines to Australia: www.enotecasydney.com.au
---
If you want to know how to make the perfect Wiener schnitzel, read our post here.
Read my story on Austrian Wine: A Modern Approach To Ancient Tradition. It's full of suggestions for wonderful cellar doors to visit in Austria.
Read the story I wrote about Austrian wine for Hospitality magazine, with more insights from Andreas.
And, finally, check out this post on Six Of The Best Food And Wine Experiences in Austria to discover a world beyond schnitzel and strudel!