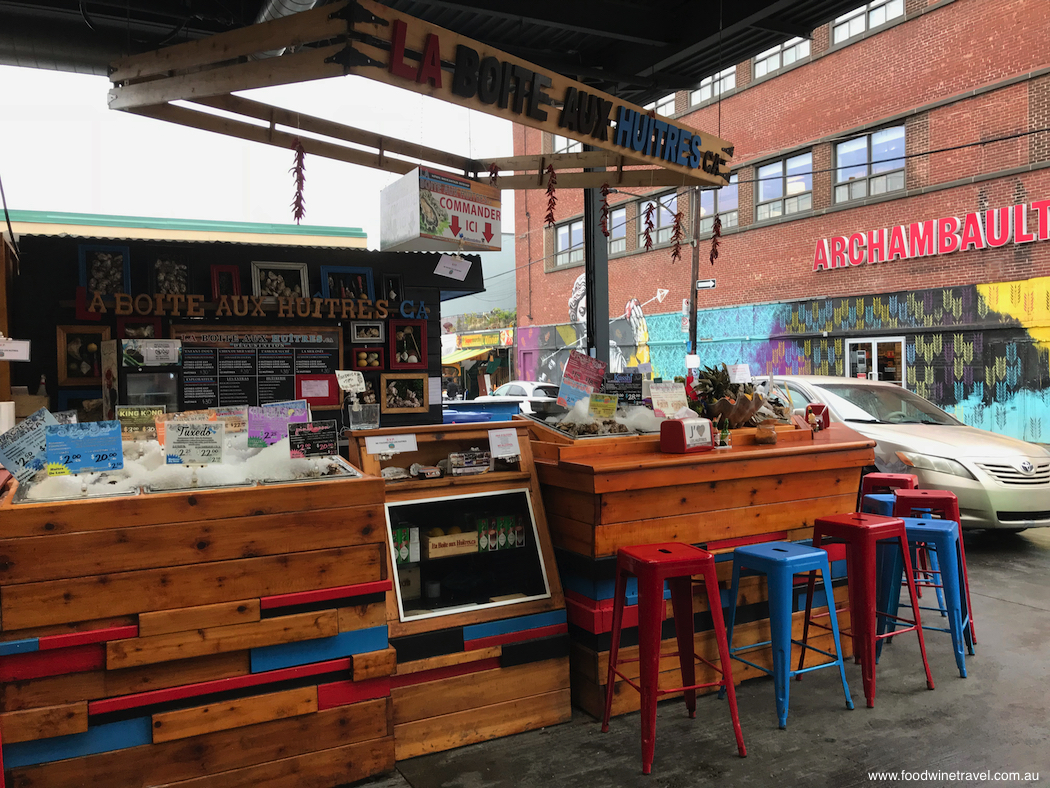 La Boîte aux Huîtres is a wonderful oyster shop in Montréal's equally wonderful Marché Jean-Talon. It works with direct importers to offer a selection that is unmatched by any other oyster shop in Montréal. It sells more than 40 different type of oysters from places as far afield as Prince Edward Island, Nova Scotia, New Brunswick, Virginia, Washington, Cape Cod, British Columbia and Europe.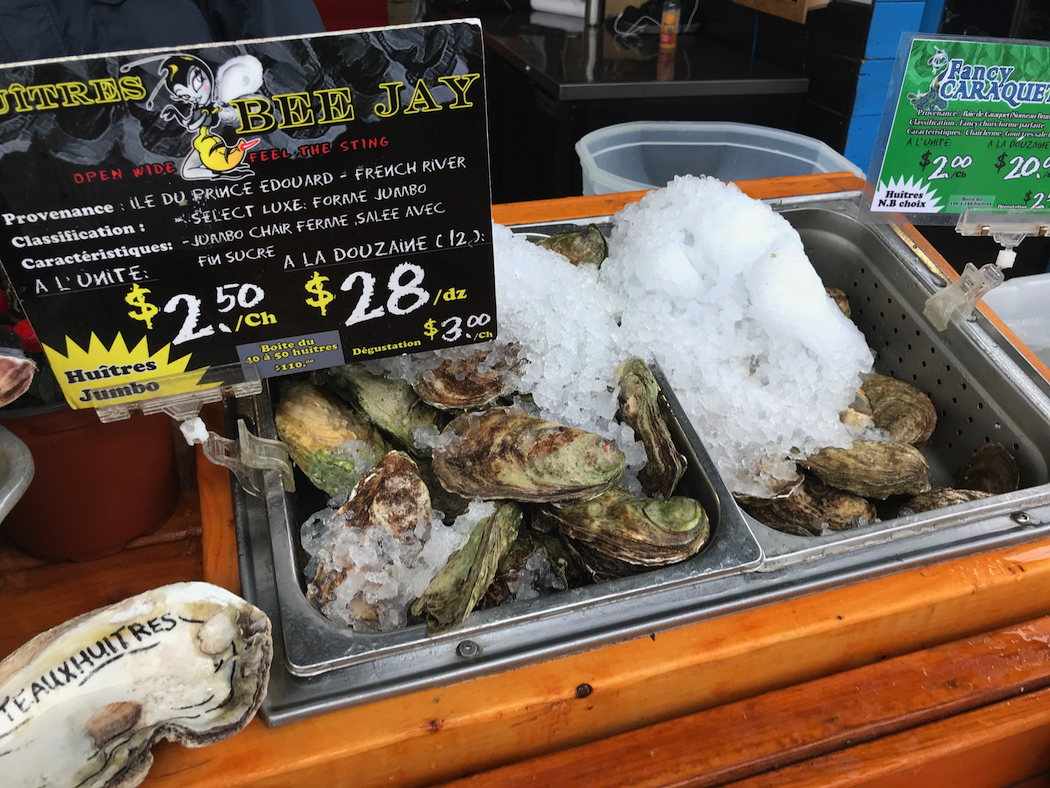 The business claims to have shucked 500,000 oysters since it was established in 2012. We sampled three varieties: Irish Point, a small oyster from Prince Edward Island with a firm flesh, very salty and slightly citrusy in taste; Caraquet, an excellent oyster from New Brunswick; and French Kiss, a large oyster from New Brunswick with an unusual sweet-salty taste.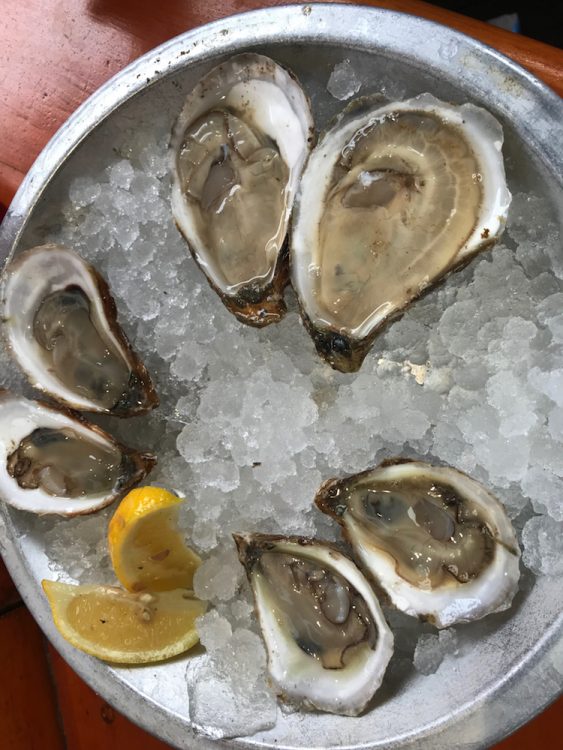 The oysters are freshly shucked when you buy them, and you can sit at a bench to eat them, or you can buy them to take home. La Boîte aux Huîtres is on the outer edge of the Jean-Talon market and it's definitely worth pulling up a stool here to watch the oyster shuckers and work your way through the incredible array available for tasting.
If you go:
La Boîte aux Huîtres
Kiosk C21
Marché Jean-Talon
7070 Avenue Henri Julien
Montréal, QC H2S 3S3
Canada
Tel: +1 (514) 277 7575
www.laboiteauxhuitres.ca