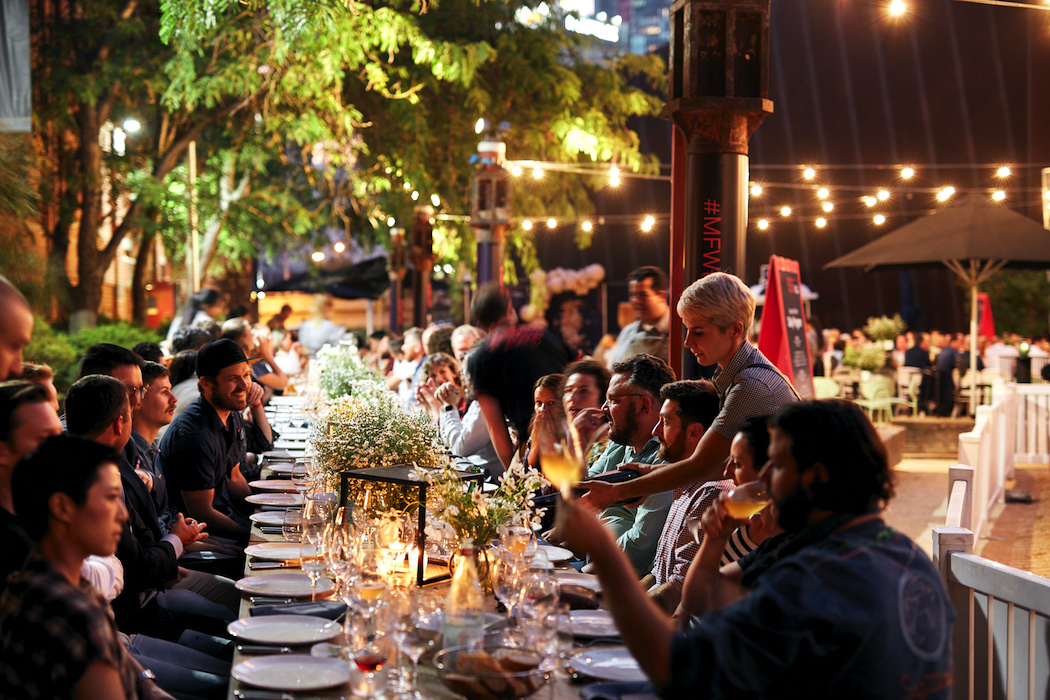 In Montreal, Canada, there's one name that everybody knows and that's Joe Beef. And no, it's not a person – or a living person, at any rate. Joe Beef is a white-hot restaurant in a city with a white-hot food scene. Named after Charles "Joe-Beef" McKiernan, an Irish-born chap and working-class hero who ran a tavern in Montreal in the 1800s, Joe Beef is a much-lauded restaurant in the heart of Montreal's "Little Burgundy".
Co-owners David McMillan and Frédéric Morin, along with Allison Cunningham, opened Joe Beef in 2005 and have gone on to open a string of other establishments in the city, including Liverpool House, Le Vin Papillon, Mon Lapin and, most recently, McKiernan Luncheonette.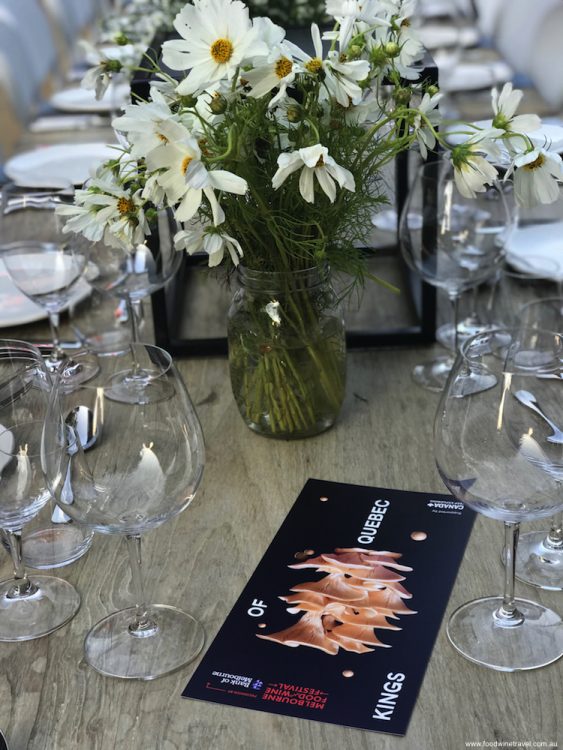 Each has a different focus, with Joe Beef concentrating on classic Montreal dishes including steaks, seafood and dishes using every part of the animal. Le Vin Papillon, which we had the pleasure of dining at when we were in Montreal late last year, has an emphasis on plant-based dishes and creative shared plates. All have contributed to the growing reputation of Montreal as one of the great food cities of North America.
Despite having expanded from its original 30 seats to 75 seats in 2011, Joe Beef can be incredibly difficult to secure a reservation at, such is its popularity. Acclaimed New York chef David Chang reportedly named it his favourite restaurant, while the late celebrity chef, Anthony Bourdain, featured it on an episode of Parts Unknown, further adding to its fame.
McMillan and Morin's first cookbook, The Art of Living According to Joe Beef, sold almost 100,000 copies. Recently they released their second book, a quirky 300-page volume called Joe Beef: Surviving the Apocalypse.
Having established something of a cult following, they are regularly invited to appear at food and wine festivals, 90% of which they say no to, according to McMillan. But when they were invited to appear at this year's Melbourne Food & Wine Festival, accepting the invitation was, in his own words, a no-brainer.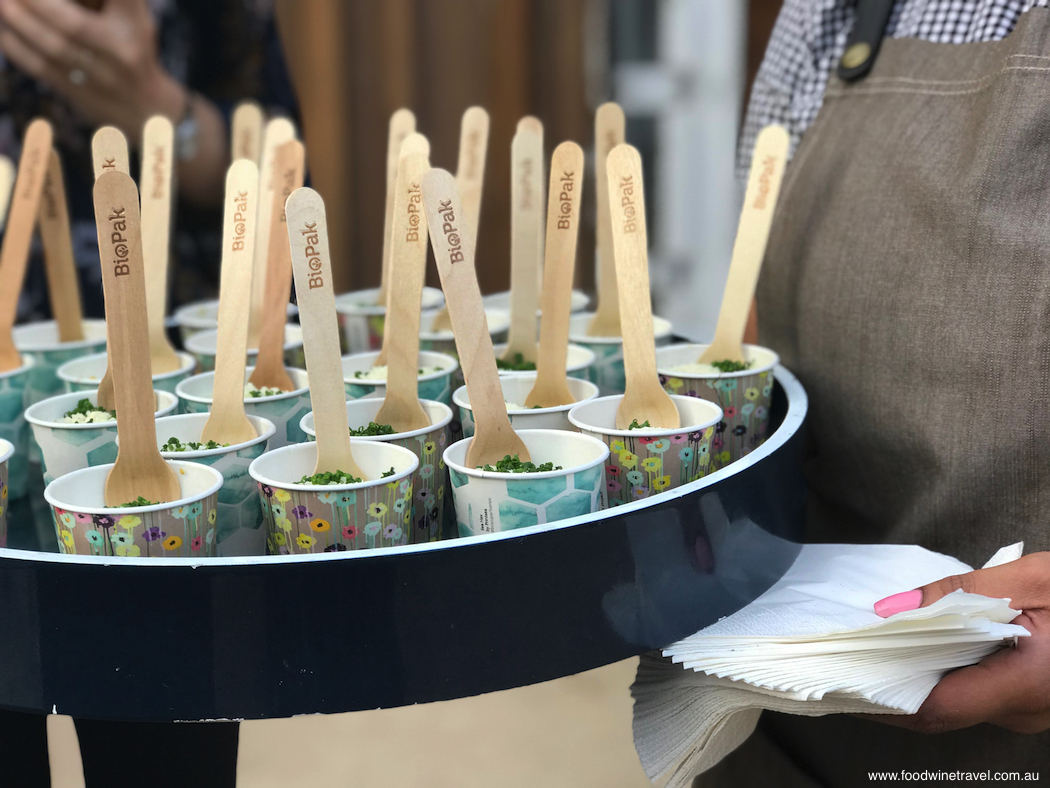 Not only had he not been to Australia before, but the work of Melbourne chef, Stephanie Alexander, informed his cooking from an early age.
"One of the first cookbooks I ever read as a youth was Stephanie's Australia. It's the most dog-eared cookbook I have in my collection. I must have read it at least a thousand times," he told guests at the festival's Kings of Quebec dinner at the weekend.
McMillan and Morin attended the festival with several members of their team, including executive chef Marc-Olivier Frappier and sommelier and general manager Vanya Filipovic. Also joining them was Derek Dammann who opened McKiernan Luncheonette with them in September.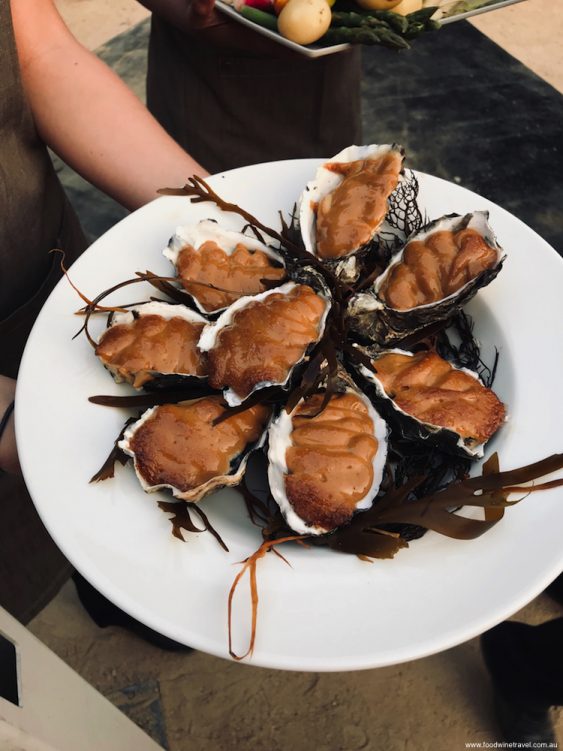 Initially intended as an events/catering space, McKiernan occupies a huge loft in Montreal's west end, surrounded by businesses and Airbnb residences in an area with a dearth of good eateries. It began serving lunch to local workers and pretty soon this 7000 square feet canteen was doing a roaring trade and opening evenings as well.
The Joe Beef magic
MC for the Melbourne dinner, Jill Dupleix, welcomed the Montreal team and the "little bit of Joe Beef magic" that they brought to Melbourne. "I've always said, a city gets the restaurants it deserves. In Melbourne we are good diners, and the same can be said for Montreal," Dupleix said.
"They run Joe Beef to an almost religious brief of Quebecois cooking. They do a French bistro sort of thing … it's sort of really old school but (also) new school, very much built about wines and good times. They grow everything in their garden out the back, they have wine bars down the street, they've virtually colonised the whole neighbourhood."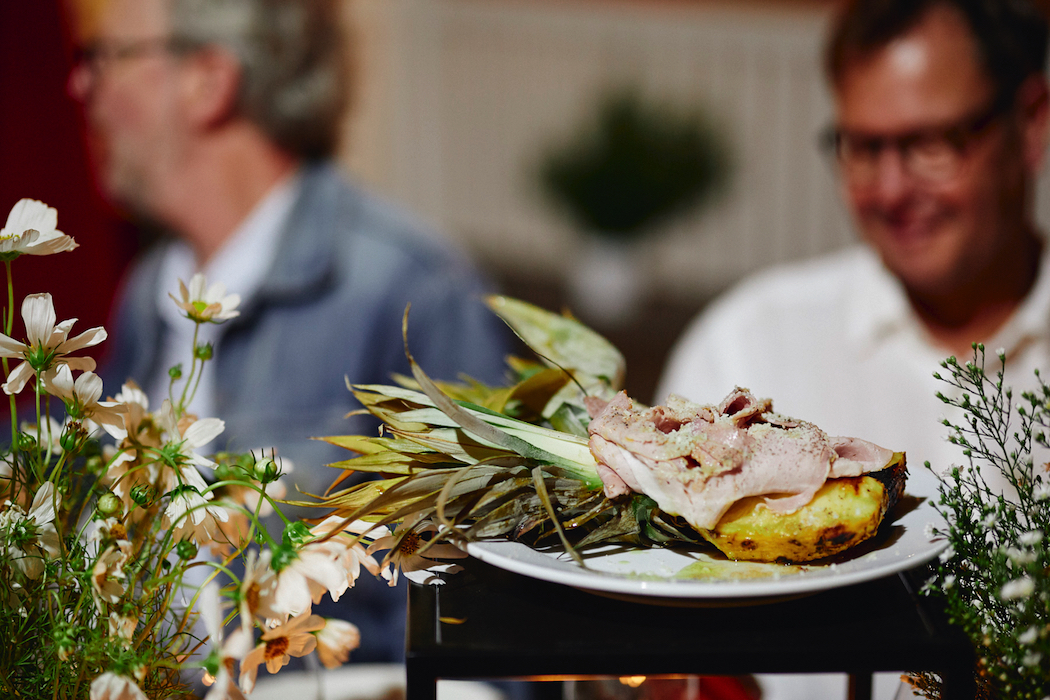 McMillan has made no secret of his disdain for best restaurant lists and élitist restaurants that cater for the "richest, most well-travelled, most sophisticated one per cent of the world". Rather, he says, he wants to work in "a very good restaurant" with strong ties to local producers and an emphasis on pleasure and people rather than pretentious dishes.
The Kings of Quebec dinner demonstrated the balance between comfort and creativity that the Joe Beef team achieve so effortlessly.
Surprise topping for oysters
An appetizer of Grilled Corn Sundae was delicious in its simplicity, the barbecued corn kernels mixed with pecorino and mayonnaise with a touch of black pepper. Served in little paper cups, it was fun and a great talking point before everyone sat down at long tables in the candle-lit courtyard of Melbourne's Malthouse Theatre.
Shared platters of vegetables and barbecued seafood (scallops, prawns, oysters and mussels) comprised the first course – once again, very simple albeit with the surprise of a frothy Marmite topping for the oysters. Who would have thought?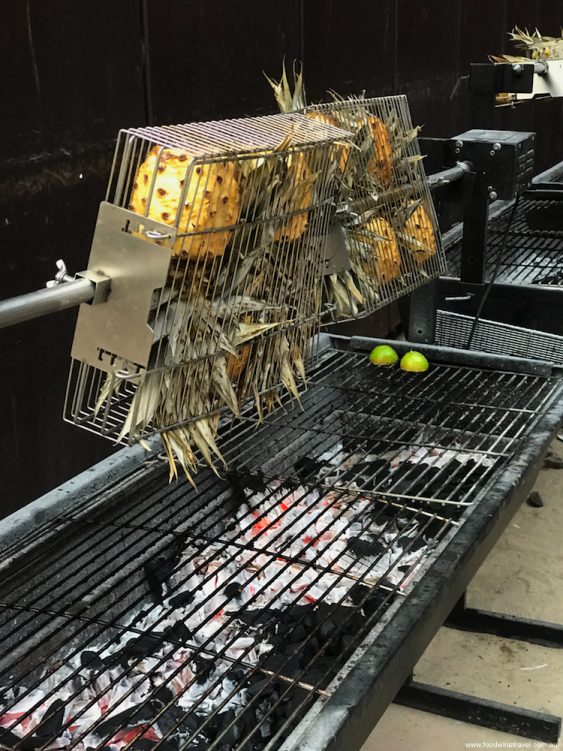 The Canadians' penchant for maple syrup crept into the second course with thin slices of maple-glazed ham served with wedges of pineapple that had been grilled long and slow over coals till deliciously caramelised. Catering for 200 people from a makeshift outdoor kitchen must have presented enormous challenges but the Joe Beef team managed it with aplomb.
Most magnificent of all was the slow-roasted lamb shoulder that melted in the mouth and had a wonderful smokiness that was complemented by sauce Monsieur, a "gentleman's sauce" or HP sauce that they make themselves. The team were hugely impressed with the "absolutely stunning" lamb from Deniliquin.
There were also platters of beautiful Murray cod with grilled vegetables and seaweed butter, and in another example of comfort food mixed with surprise, half a cabbage grilled till tender, buttery and burnt around the edges, with a layer of caviar on top.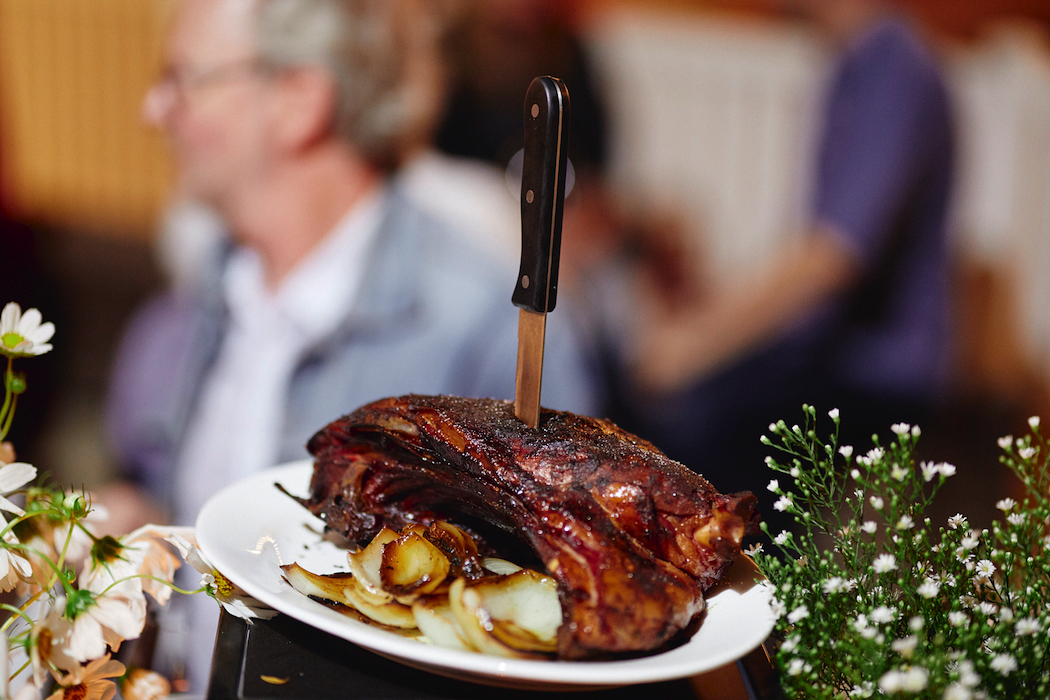 Lune is a Melbourne bakery famous for its superb croissants, and these formed the basis of dessert as they were filled with brown butter icecream, a fitting and playful conclusion for a meal created by a team that doesn't take itself too seriously.
Dupleix said she had dined at Joe Beef and found it to be "very much for its community, of its community … It's loud and proud and strong and stubborn and they feed you way too much, and you talk way too much, and you have way too much of a good time." And that pretty much sums up the experience as it was in Melbourne as well.
More information about the Joe Beef restaurants: www.joebeef.ca
With thanks to Destination Canada for bringing Food Wine Travel to Melbourne to meet the Joe Beef team and attend the Kings of Quebec dinner.
Would you like to know where the best places to eat in Montréal are? See our post on Top Food Experiences In Montréal for some of the best shops, markets and restaurants in this culinary hotspot.