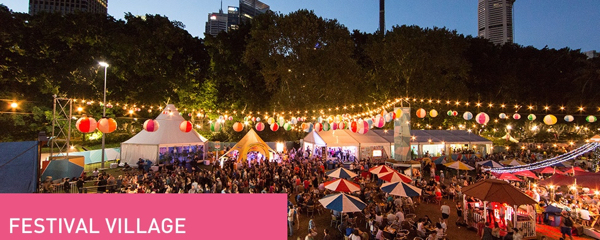 How could anyone not love Sydney in January? This is the time of year when the city swings into celebratory mode, kicking up its heels with a feast of events, performances and installations. Not only is the Sydney Festival a showcase for the performing and visual arts, it has plenty to entice people food-wise as well.
I'm particularly excited about its Fast Festival Feasts program, which Alise and I had the opportunity to preview last month when we dined at three of Sydney's finest restaurants, Balla, Sokyo and Red Lantern on Riley. We were blown away by the menus we sampled and I really do believe that diners are in for a treat.
Almost 50 restaurants have come up with special menus. Some of the set-price menus are $30, others are $55, but all of them represent a wonderful opportunity to experience some of Sydney's leading restaurants for a very reasonable price. You can read our reviews of Balla, Sokyo and Red Lantern on Riley in separate posts, and find out more about Fast Festival Feasts in the Fact File below.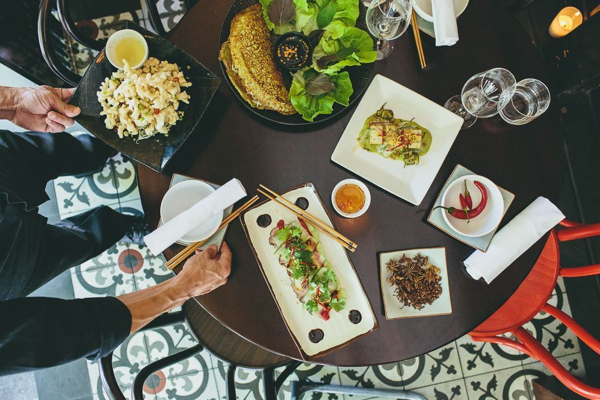 Around 100 events will be held during the Sydney Festival over the next few weeks. As well as the Festival Village in Hyde Park, venues in and around the city, including the Sydney Town Hall, the Domain, Darling Harbour, Carriageworks, Riverside Theatres and Sydney Opera House, will host events.
Many of the restaurants offering Fast Festival Feasts are located close to the venues, so you can plan your festival-going accordingly. To find out whether reservations are required, you'll have to contact the restaurants directly. There's a full list of participating restaurants here. Note that times when the offers are available are at the restaurants' discretion.
Lots of food choices
In the Festival Village in Hyde Park, there are lots of food choices too. Outlets operating day to night include Bar Pho, Harvest Trader & Co, Puntino Italian Street Food, Bite Size Delights, Bar Coco Milk Bar, Jafe Jaffles, the Village cheese shop Cheesesmith, Porteño's Good Eats and Messina's Tasty Treats (Gelato Messina). Gelato Messina's Double Down Diner menu has thick shakes and dishes created especially for the Festival, including sweet 'n' savoury pie, cheese royale gelato burger, and deep fried 'chicken drumstick'.
The Kirin Bar features Bit.Fall by Julius Popp, an artwork seen at the London 2012 Olympic Village and at MONA, where bursts of water droplets are released at split-second intervals spelling out words gathered from the #kirinbitfall hashtag. Other bars to choose from include the [yellow tail] Glow Bar and Laurent-Perrier Bar.
With two performance tents – The Famous Spiegeltent and The Aurora Spiegeltent – and a huge range of music, kids' shows, late night cabaret, acrobatic offerings, free activities, and food and drink, it's time to hot-foot it down to the Festival Village in Hyde Park.
Fact File:
What? Sydney Festival Village
Where? Festival Village in Hyde Park; entry near Archibald Fountain.
When? 8-25 January, closed Mondays.
Entry until midnight; food available from 11am; bars open from 4.30pm.
Tel: 1300 668 812
Visit: www.sydneyfestival.org.au
What? Fast Festival Feasts.
Where? Various restaurants around Sydney.
When? 8-26 January.
List of participating restaurants: www.sydneyfestival.org.au
Bookings direct to restaurants.
Pictures of Festival Village and Red Lantern on Riley supplied by Sydney Festival.
Related Posts: Sokyo, Red Lantern on Riley, Balla.