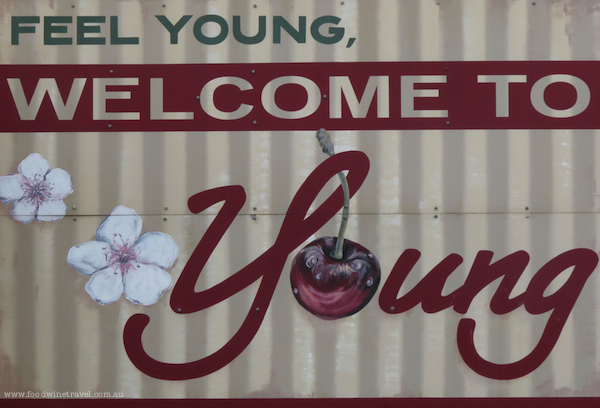 I get a sense of satisfaction putting money into a local economy – saving it from slipping into the abyss as many country towns have.
And so in Young, I went on a little spending spree, shopping for Christmas gifts at Poppa's Fudge and Jam Factory (more about that in a separate post) and buying some really unique crafts from the market stalls set up in the local park as part of the 63rd National Cherry Festival (also in another post).
I came away with a couple of CDs from guitarist Peter Rae, who happened to be playing in the courtyard of the Lambing Flat Folk Museum when we stopped for a coffee at the Old Schoolhouse Café behind the museum.
And of course we couldn't resist some of the delicious goodies at Ballinaclash Orchard, with everything from cherry cordial to luscious fresh cherries and cinnamon prunes going into the shopping basket.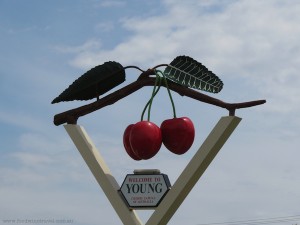 Young, in the South West Slopes region of New South Wales, is a quintessential little Aussie town of about 7000 people. It has a couple of claims to fame, one being that it was one of the first towns in regional Australia to install electricity in its streets and homes (in 1889, for those who enjoy trivia).
Today it's best known as the Cherry Capital of Australia. The town is surrounded by orchards and even though the district's farmers have had a very tough time of late, it doesn't stop them celebrating with their annual National Cherry Festival.
The town is also known as the site of the 1861 Lambing Flat riots, one of the darker periods in Australian history when anti-Chinese miners attacked Chinese gold miners in the area.
There's much about that in the Lambing Flat Folk Museum, including the flag used by the anti-Chinese to rally up to 3,000 people to their cause.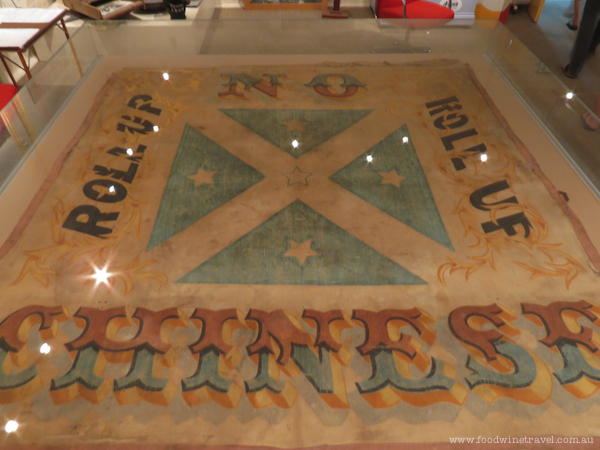 The museum is mentioned in Bill Bryson's book, Australia Down Under, in which he says a little old woman followed him around while he viewed the exhibits.
There was no little old woman following us around but nevertheless it's your typical country museum stuffed full of old tins, household appliances and quirky exhibits like a stuffed three-legged chook named "Dook" and the remains of an animal described as a "freak pig, with a snout like an elephant trunk and a long tail".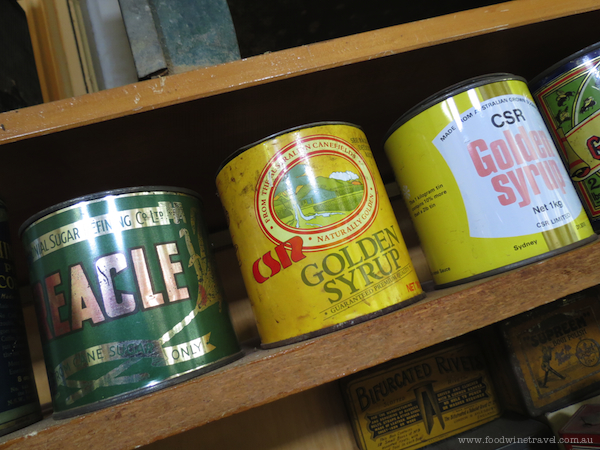 We were thrilled to discover the Old Schoolhouse Café, which has a great feel to it (not to mention the delicious cakes!). We also enjoyed a meal at Mullino Bar & Grill, where Andrew & Susie Forrest serve beautifully juicy and tender grilled steaks in casual chic surrounds. They also own the Country Providore Cafe and have the catering contract for the Young Golf Club.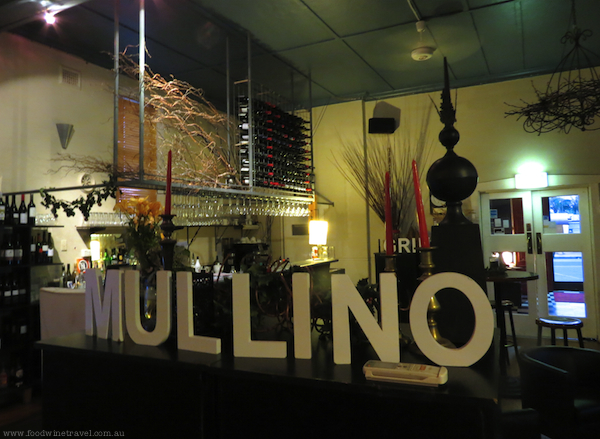 Our trip to Young was as short and sweet as a bowl of cherries but before we left, we stopped to look at some of the lovely old buildings in the town, including the Art Deco-style Southern Cross cinema run by a community arts organization.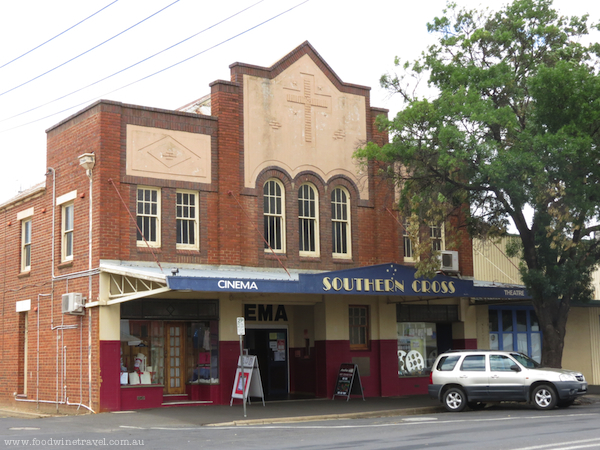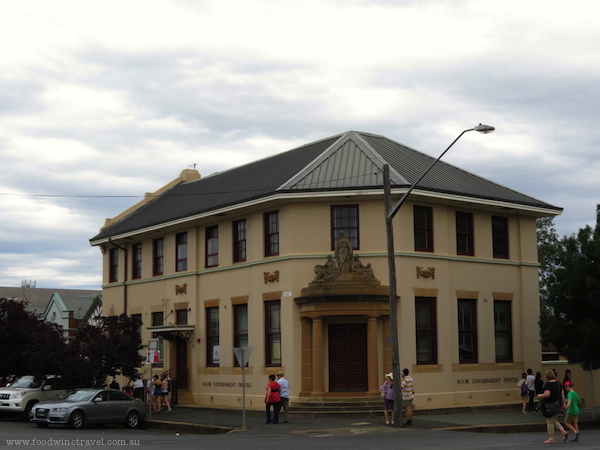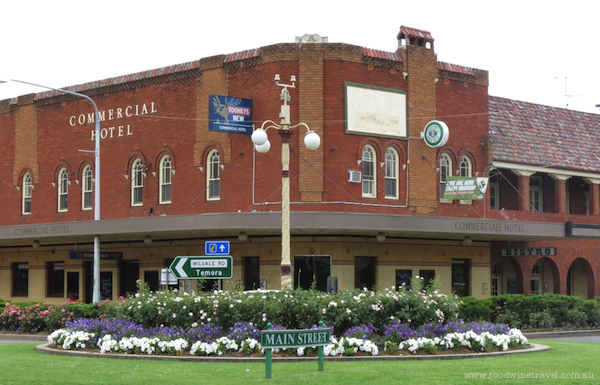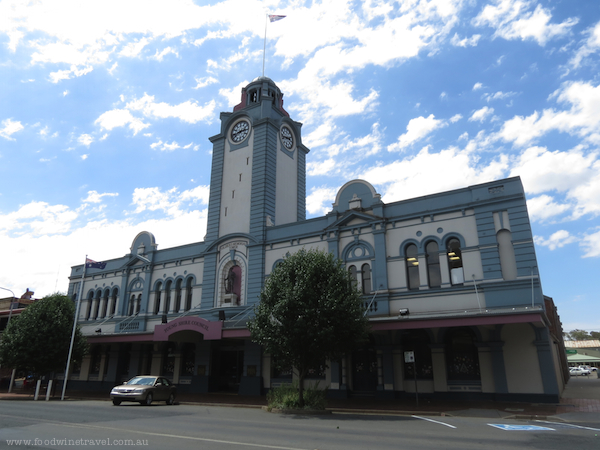 We also strolled in the Chinese Tribute Garden, a beautiful peaceful spot that commemorates the sister-city relationship between Young and the Chinese city of Lanzhou. It's rather nice, don't you think, that 150 years after the turbulence on the goldfields, the people of Young are bound in friendship with the Chinese.
Related posts: National Cherry Festival; Street Parade; Chinese Tribute Gardens; Ballinaclash Orchard; Adriana's Apple Slice; Poppa's Fudge and Jam Factory; Old Schoolhouse Café; Hilltops Wine;
Check out some great cherry recipes at A Table Full Of Cherries.