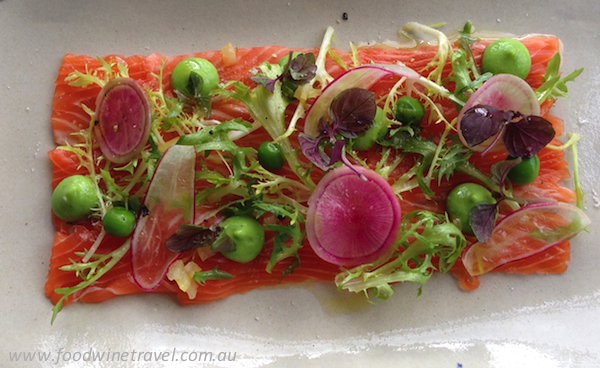 I've been wanting to dine at Balla since it opened a few years ago. Many years ago, I travelled to Italy with Stefano Manfredi, courtesy of the International Olive Oil Council. He inspired me with his philosophy of allowing beautiful ingredients to speak for themselves, and it's pleasing to see at Balla those principles are still coming into play.
His salmon dish in particular is a thing of beauty, its slices of exquisitely moist New Zealand Saikou salmon garnished with little dollops of pea purée, tiny cubes of preserved lemon, dainty slices of radish and microherbs. Simplicity at its finest.
The entrée is part of a three-course $55 menu that Balla is offering from January 13 to 26 as part of the Sydney Festival's Fast Festival Feasts program. Nearly 50 restaurants are offering Fast Festival Feasts and it's a great opportunity to experience some of Sydney's leading restaurants for a very reasonable price.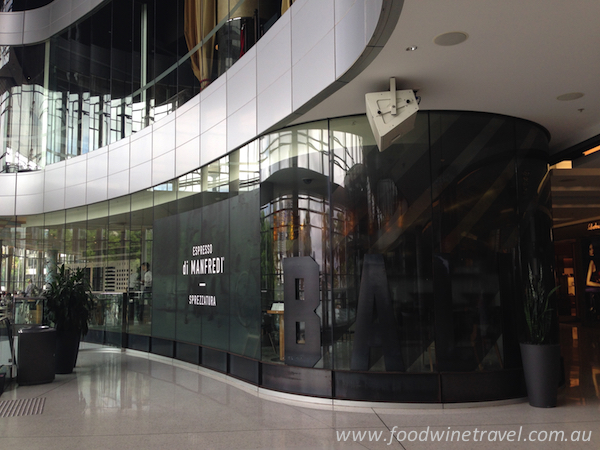 Balla, awarded one hat in the 2015 Sydney Morning Herald Good Food Guide, is a striking looking restaurant, with an Aperitivi bar at the heart of the 160-seat restaurant, studio-blown glass lights from Seattle, and floor to ceiling glass windows offering views over Sydney Harbour. Manfredi describes it as "classic osteria Milanese but with an urban twist".
Seated at a table with our backs to the restaurant, looking directly over the harbour, the view lends a sense of sophistication to the occasion, despite the unpretentious furnishings (bare wooden tables). Specially designed ceramics also add a stylish touch.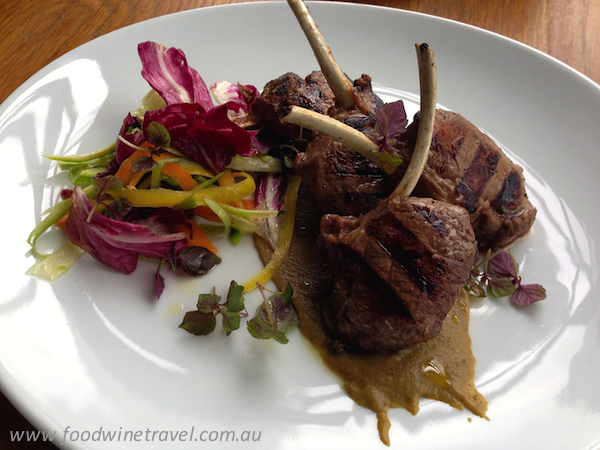 The menu is a modern interpretation of traditional Italian cuisine, the use of a wood-fired grill adding an authentic note. Many of the seafood, meat and vegetable dishes are cooked over 100-year-old seasoned ironbark. We loved the smoky flavour it imparted to the eggplant purée that accompanied our grilled lamb cutlets, one of two main dishes available in the Fast Festival Feasts menu.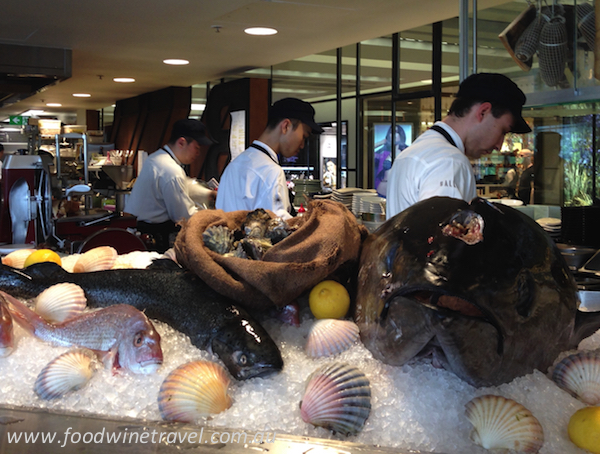 The other main is a pasta dish: orecchiette with prawns, cherry tomatoes and oregano – robustly flavoured and generously portioned. (The lamb was a generous serving too, with four juicy cutlets.) Manfredi is inspired by the regional cuisine of his homeland, and everything on the menu is made in house, including the bread, sauces, gelato and pasta (though not the orecchiette, we were told).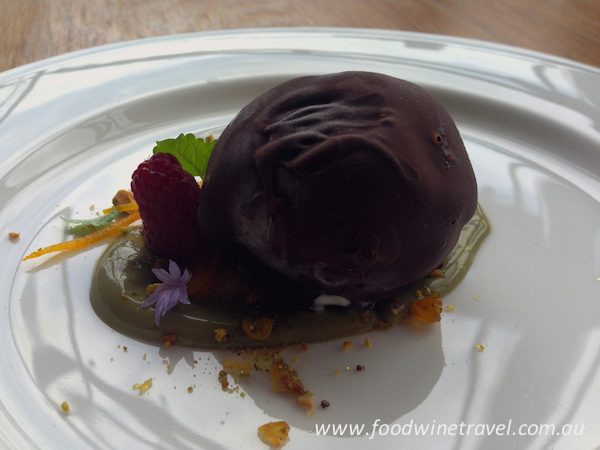 The chocolate tartufo dessert was garnished with pretty purple flowers and orange rind. It looked and tasted beautiful but was served so frozen it was hard to cut, and a few pieces went flying across the table.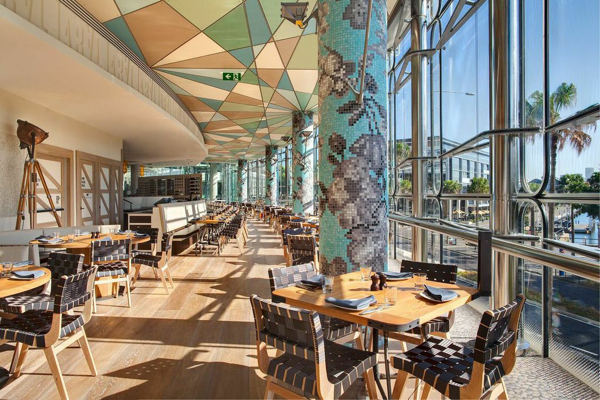 We enjoyed a glass of Chalmers Fiano that was fresh, crisp and the perfect accompaniment for a summer lunch.
Located in Sydney's casino and entertainment precinct, The Star, Balla is named after a founding member of the Italian Futurist art movement, and the décor looks somewhat Futurist in keeping with that. It's a little piece of Italy with a top Sydney view.
Balla
Harbourside entry on Pirrama Rd
The Star, Pyrmont
1800 700 700
Sydney Festival Offer is 3 courses for $55. Saikou salmon with pea purée and preserved lemon, then a choice of orecchiette with prawns, cherry tomatoes and oregano or grilled lamb cutlets with smoked eggplant purée and summer salad, and tartufo al cioccolato for dessert.
Valid from 13-26 January.
Offer available for lunch Tuesday to Friday and dinner Monday to Friday. Vegetarian option available.
Food Wine Travel dined as guests of the Sydney Festival. The last image above was supplied by Sydney Festival.
Related Posts: Sydney Festival, Sokyo, Red Lantern on Riley.