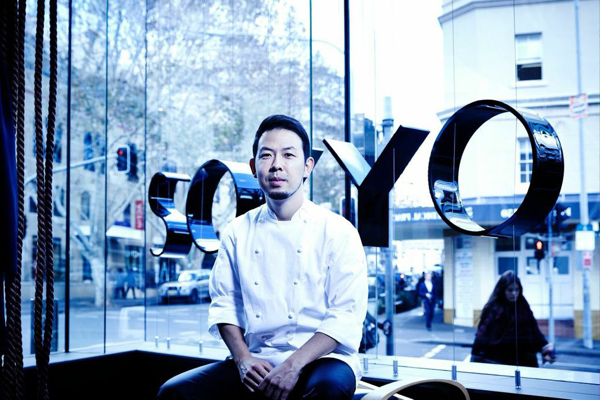 Is there anything this boy can't do? Barely out of his 20s, Chase Kojima has come a long way from the start of his culinary career at the age of 11 in his father's Japanese restaurant. Kojima has headed kitchens all over the world for the Nobu group and these days brings a contemporary edge to Japanese food at his two Australian restaurants, Sokyo and Kiyomi.
Sokyo, on the ground floor of The Darling hotel in The Star casino and entertainment complex, was awarded one hat in the 2015 Sydney Morning Herald Good Food Guide. It has what it describes as a "New York-style glow-in-the-dark" cocktail bar and a sushi bar providing a non-stop floor show. The dining room is quite dark, with dangling copper-coloured lights and thick ropes creating mountain silhouettes on the walls.
Japanese with a twist
Kojima was born and raised in San Francisco, and his approach to cooking reflects his American upbringing and the cooking traditions he learnt from his father. Drawing on his experience with Nobu in Las Vegas, Dubai, London, Los Angeles and the Bahamas, he brings a creative twist to traditional Japanese dishes, playing with ingredients and flavours to come up with combinations such as maple miso, Japanese guacamole and truffle yuzu soy.
As part of the Sydney Festival's Fast Festival Feasts, Sokyo is offering a special menu for $55. The menu is served omakase, a Japanese phrase that means "I'll leave it to you". I'm always happy to be served omakase – it's important to get the flavour combinations right with shared dishes and I always feel the chef knows best.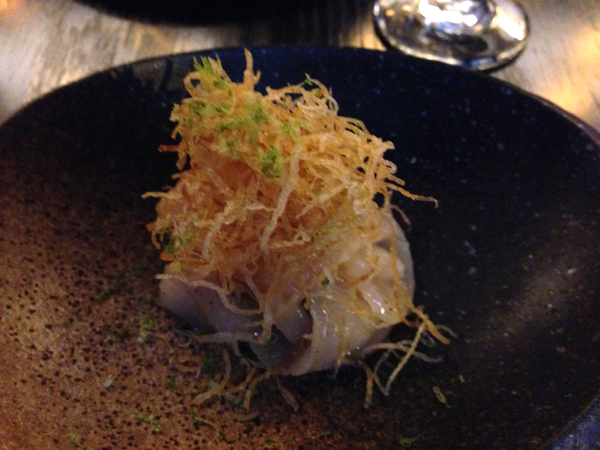 The Festival menu includes four shared dishes: Kingfish miso ceviche, Tempura bay bug, DengakuMan and Omakase sushi. I love the Kingfish miso ceviche (above) with its crunchy garnish of fried potato, lime zest and red onion. It has great flavour and I'm not surprised to learn that it's one of the most popular sashimi on the menu.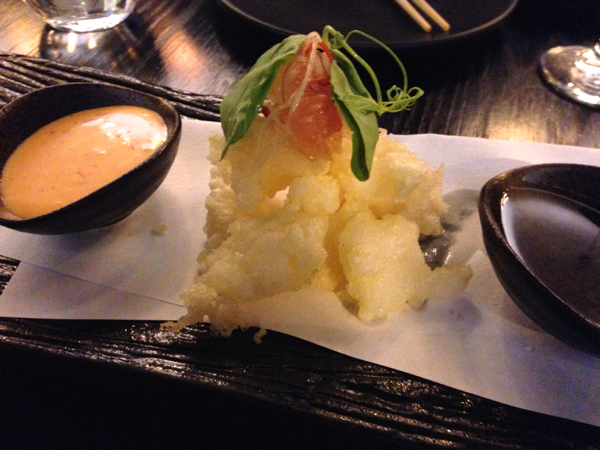 The tempura batter on the Moreton Bay bug (above) is oh so light, and it comes with two dipping sauces, one a creamy pink sambal mayo, and the other, black pepper amazu, an awesome sweet vinegar that quickly sees me casting the sambal mayo aside.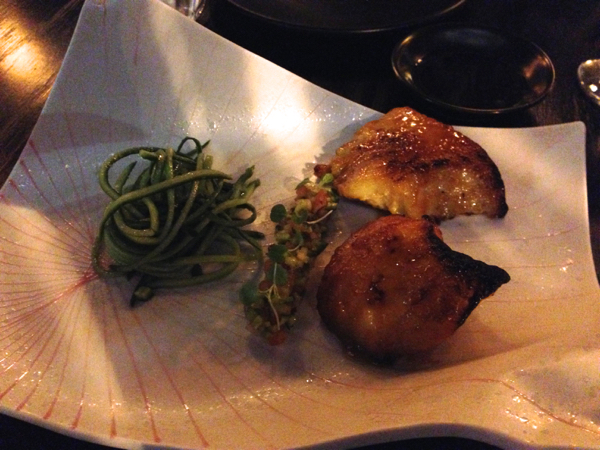 Both dishes win us over but the best is still to come in the melt-in-the-mouth DengakuMan, caramelised miso cod (above) served with tomato & onion salsa and a refreshing chilled cucumber salad with hints of lime & ginger.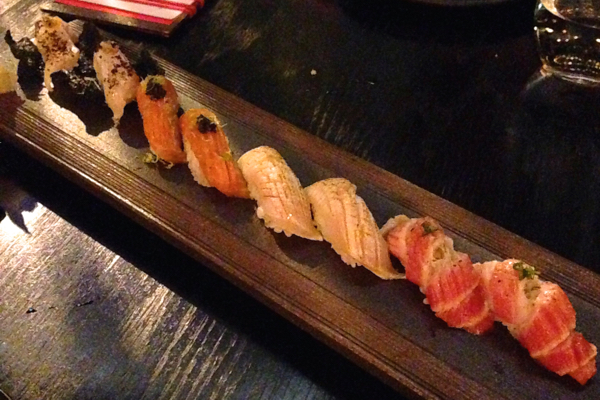 The first three dishes are quite small, and we wonder if we'll feel satisfied at the end of the meal. Thankfully the final omakase fills any gaps. On the night we visit, it's a selection of nigiri – slices of raw fish over rice – and there are four each to savour. The slices of salmon belly, kingfish, ocean trout and snapper are all extraordinary, but we particularly love the snapper with its sprinkling of spices and crisp black seaweed.
Although not included in the Festival menu, we sample some dainty desserts from the regular menu, including a tropical pannacotta and Yatsuhashi kyoto mochi, or frozen strawberry "milkshake". The wait staff are great at offering advice on wine, sake and cocktails to match with the dishes. Even the cocktails come with a Japanese twist, and my Hibiscus mocktail of apple, hibiscus, mint and lime hits just the spot on a balmy summer evening.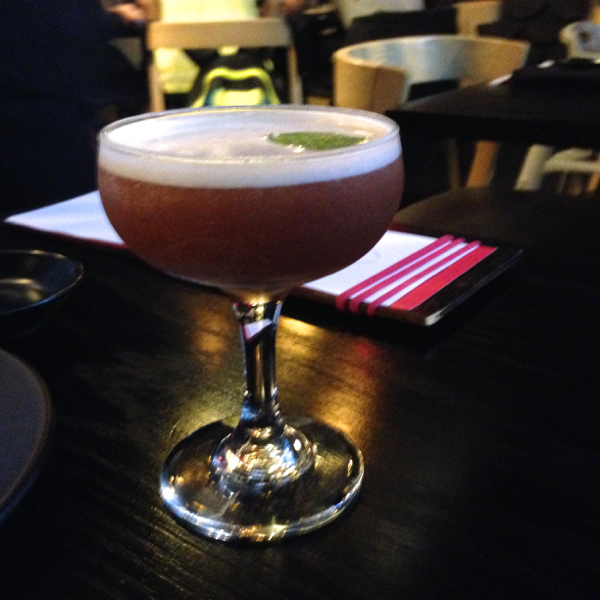 Sokyo
Level G, The Darling
The Star, 80 Pyrmont Street
Pyrmont NSW 2009
1800 700 700
Sydney Festival menu: $55 per person (valid for groups of 2 or more).
Valid 8-26 January.
Offer available for dinner Sunday to Thursday and lunch Friday and Saturday.
www.star.com.au
Food Wine Travel dined as guests of the Sydney Festival. Image of Chase Kojima supplied by Sydney Festival.
Related Posts: Sydney Festival, Red Lantern on Riley, Balla.