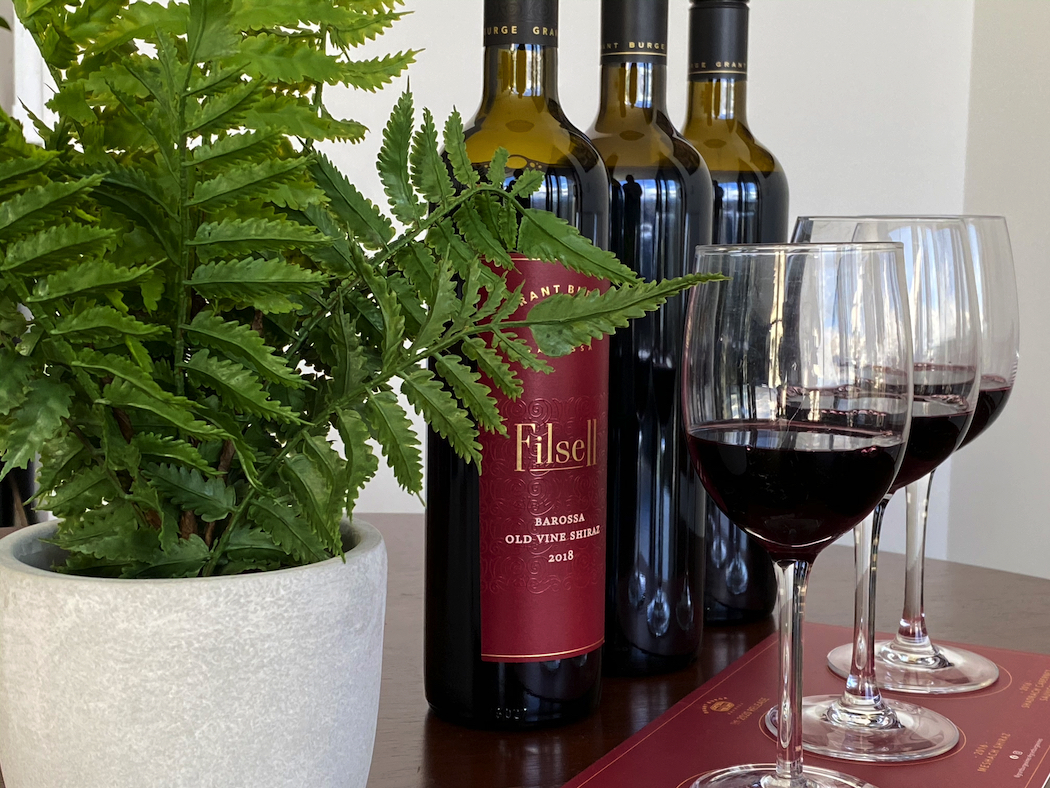 Everything has changed because of the pandemic, even the way we do wine tastings. So when Barossa Valley producer, Grant Burge Wines, wanted to show its icon wines to a bunch of wine writers before they are released in a few weeks, we had to decant them and line them up on a table at home before logging into Zoom for a guided tasting led by chief winemaker Craig Stansborough.
Will virtual wine tastings be the new norm? Who knows, but for the moment it's much safer than getting together with other writers in a restaurant. And if that's a depressing reality, then there's consolation in the magnificence of these three beauties.
The 2016 Meshach Shiraz, 2016 Shadrach Cabernet Sauvignon and 2018 Filsell are from what Stansborough describes as "cracking years … 18 was a stunner and 16 not far behind".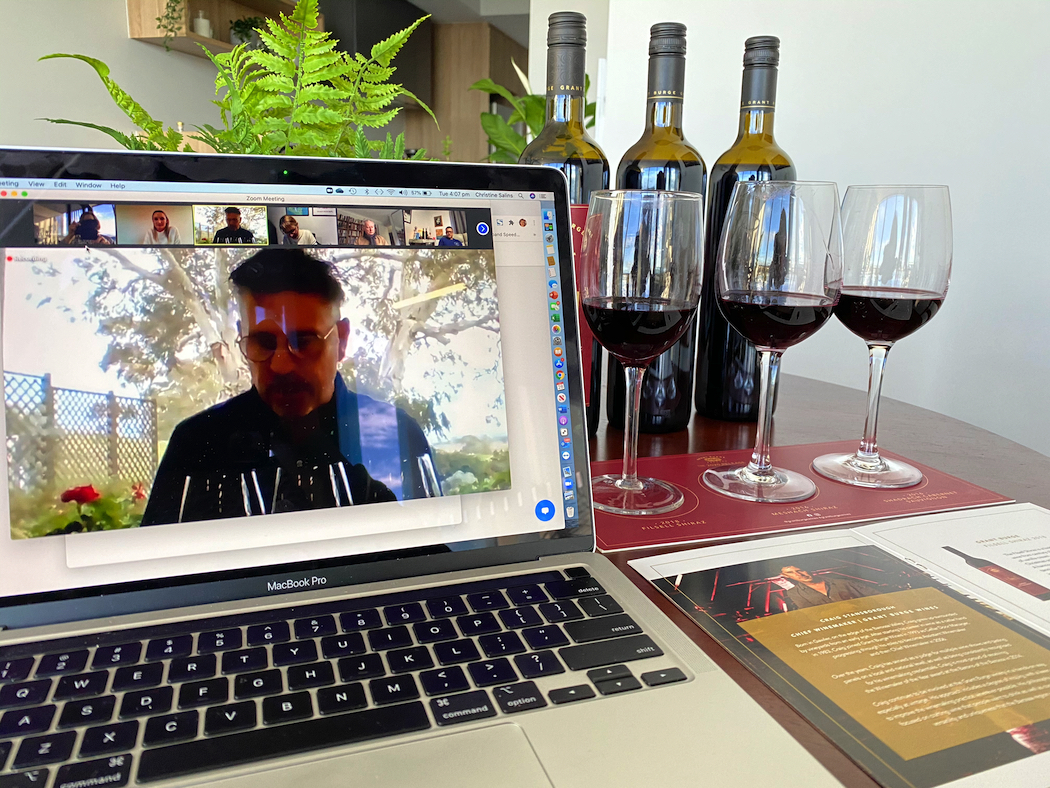 As in many regions, 2020 in the Barossa was a tough vintage due to bushfires, drought and Covid … "we've got some lovely wine but not much of it". But 2018 and 2016 brought near-perfect weather conditions, so much so that the Shadrach Cabernet, which normally benefits from some Eden Valley fruit, in 2016 was sourced purely from the Barossa. It's an exceptional example of Barossa Cabernet, has already netted a few trophies, and for me was the highlight of the tasting, bowling me over with its vibrancy and purity.
Which is not to diminish the Filsell and Meshach in any way. Here's a wrap-up of all three wines, which are due to be released on August 27, just in time for Father's Day.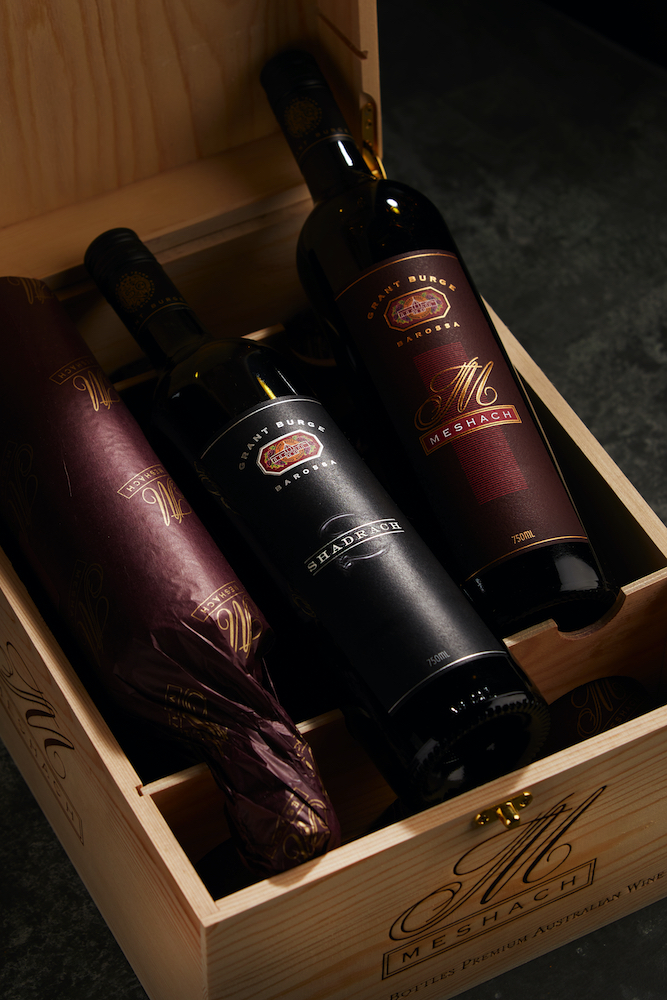 ---
Grant Burge 2018 Filsell, RRP $47.99
"2018 was one of those years where things flowed very smoothly and we were able to get the optimum out of our vineyards," says Stansborough.
"Everything was pretty orderly … we could pick when we wanted to pick and didn't have to rush to get (the grapes) off skins. I just love the vibrancy of the (2018) wines. They're pretty amazing with lovely long tannins and I think they'll be long-living wines."
The 2018 Filsell is very smart, with a small percentage of the grapes (about 7%) whole bunch pressed, adding layers of complexity. Matured in French oak for about 20 months, it has bright red raspberry notes with a touch of vanilla spice and licorice/anise.
Stansborough says Filsell is "chalk and cheese from when we made this wine 10 years ago", attributing the change to factors such as "some pretty cool (work) in the vineyard … a little more time on skins … even small things like better insulation in the wine cellar means the wine is a little more youthful".
"There's a myriad of things that influence a wine style but the main driver of this is the quality of the 18 vintage and the depth of flavour we can get. It's a really youthful wine (with) so much vibrancy … and it will age gracefully."
---

Grant Burge 2016 Meshach Shiraz, RRP $229.99
This is Grant Burge's flagship wine, named after the founder's great grandfather, Meshach Burge, who lived to 99 years and 9 months. Longevity is the hallmark of Meshach, hence the inspiration for the label.
Unlike Filsell with its more upfront fruit, Meshach is more about layers, both on the aromatic profile and on the palate. With plum, cinnamon, black pepper and chocolate notes, it is dense and full-bodied although the use of French oak in lieu of American renders it more subtle than the Meshachs of old. The fruit is sourced from century-old southern Barossa vineyards that are a touch cooler than the rest of the Barossa, adding to its finesse.
"There's a really fine core of tannin and really lovely length of flavour; it will age gracefully and develop over many years," says Stansborough. "We've worked pretty hard on this wine, fine-tuning it from day one, but in the end it gets back to the quality of the vintage and the quality of the vineyard. 2016 was regarded as a great vintage in the Barossa. It was one of those years where the stars aligned."
Watch out in years to come as the 2018 Meshach may be even better; Stansborough says it is a "cracking" wine.
---
Grant Burge 2016 Shadrach Cabernet Sauvignon, RRP $114.99
The beauty of this wine was a surprise to me and it sounds like it was a surprise to Stansborough too. The Shadrachs of the early '90s generally blended Barossa Cabernet with Coonawarra fruit. Subsequently Grant Burge planted a vineyard in the Eden Valley to provide cool-climate Cabernet and all Shadrach from 2002 onwards has been a blend of Barossa and Eden Valley fruit.
In 2016, Cabernet from the Barossa floor was so good that Shadrach for the first time was made with 100% Barossa fruit.
"When we did our classifications there were a couple of vineyards in the Barossa that stood out to be amazingly good Barossa Cabernet. When you go through classification, about 8 winemakers taste all these wines blind and everyone gave these vineyards A grade or Grade 1, top echelon, and when we looked back we were a bit surprised that these vineyards were (all Barossa). In the end, after many trials, every time we put Eden Valley (into the blend), we kept coming back to the wine we'd put together at an early stage."
The judges approved as the wine won the trophy for best Cabernet in the 2018 and 2019 Barossa Wine Shows. This vibrant wine has Christmas spices on the nose, a lovely fruit sweetness without being cloying, and attractive leafy, minty notes.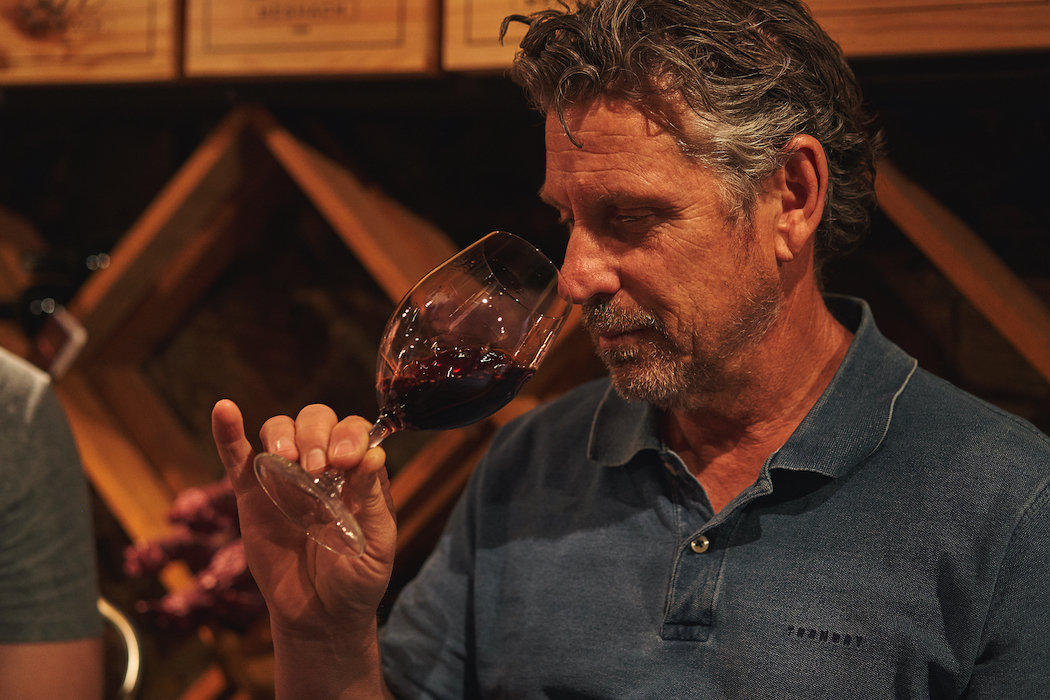 "It's a brilliant expression of purity for me which is why we picked it out in the line-ups," says Stansborough. "We're delighted with the way it's looking."
The three wines we tasted will be released on August 27 along with five other highly anticipated reds including Abednego 2017, Balthasar 2018 Shiraz and The Holy Trinity 2018 GSM.
Have people been taking comfort in the bottle during the pandemic? It sounds awful but, well, yes, they have! Grant Burge has seen a spike in sales across the board. Stansborough says the only style that has suffered a little is sparkling (no doubt because of cancelled celebrations and events) but generally there has been an increase in wine consumed at home.
---
To celebrate Father's Day, Grant Burge Wines has partnered with Status Anxiety, an Australian producer of premium leather goods, for a special promotion. If you spend $60 on Grant Burge table wines (excluding sparkling), you'll get a $49.95 Status Anxiety Lennen wallet. Available until September 20 or until stocks run out.
---
This is not a sponsored post; we're just sharing the news. Food Wine Travel was, however, provided with the three wines for tasting.