The name of IHG's new upscale hotel brand, Voco, is said to have been inspired by the Latin word meaning "to invite", and if the first hotel is anything to go by, it is most certainly inviting. Voco Gold Coast embraces us with its warm welcome, the bubbly receptionist handing over a little box of biscuits as she sends us off to our room on the 19th floor with its birds' eye view of the beach and a king-size bed that is so divine I want to plop there for the duration of our stay.
Later we discover that the unexpected gesture of the biscuits is all part of a 3-tier strategy that Voco has implemented to ensure its guests are happy. First, there's "come on in", then there's "me time" and finally, there's "voco life", the fun bit where you get to experience the hotel's food and beverage outlets. And just so that you know where you're at, all the staff wear little pins identifying the part they play in all of this.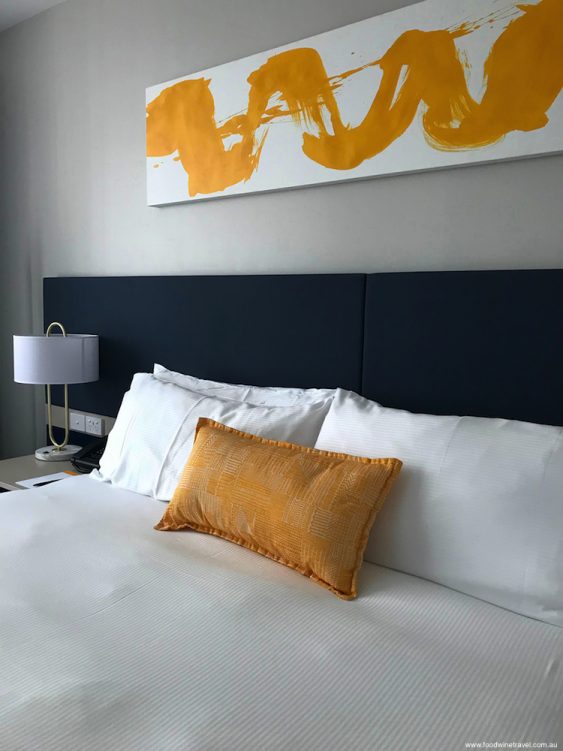 The "come on in" folk are the front of house and office staff whose pins bear the image of a finch, because finches are supposedly chatty birds and they want you to feel welcome. Check-in is supposed to be swift and simple with an unexpected treat.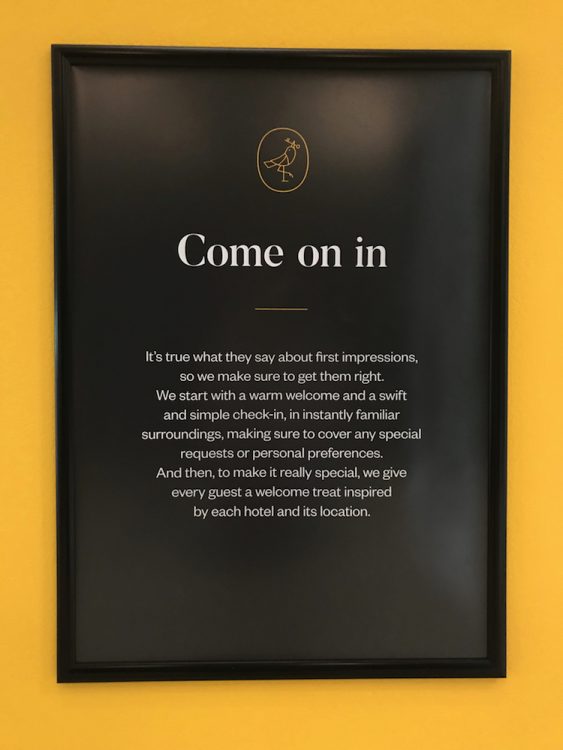 The "me time" folk are the housekeepers, maintenance and engineering folk who stay out of sight while you're enjoying your "me time". Their pins bear the image of an owl, because owls are contemplative and reflective. During this time, guests are encouraged to enjoy the cosy bedding, quality bathroom amenities, the smart TV and excellent wi-fi connectivity.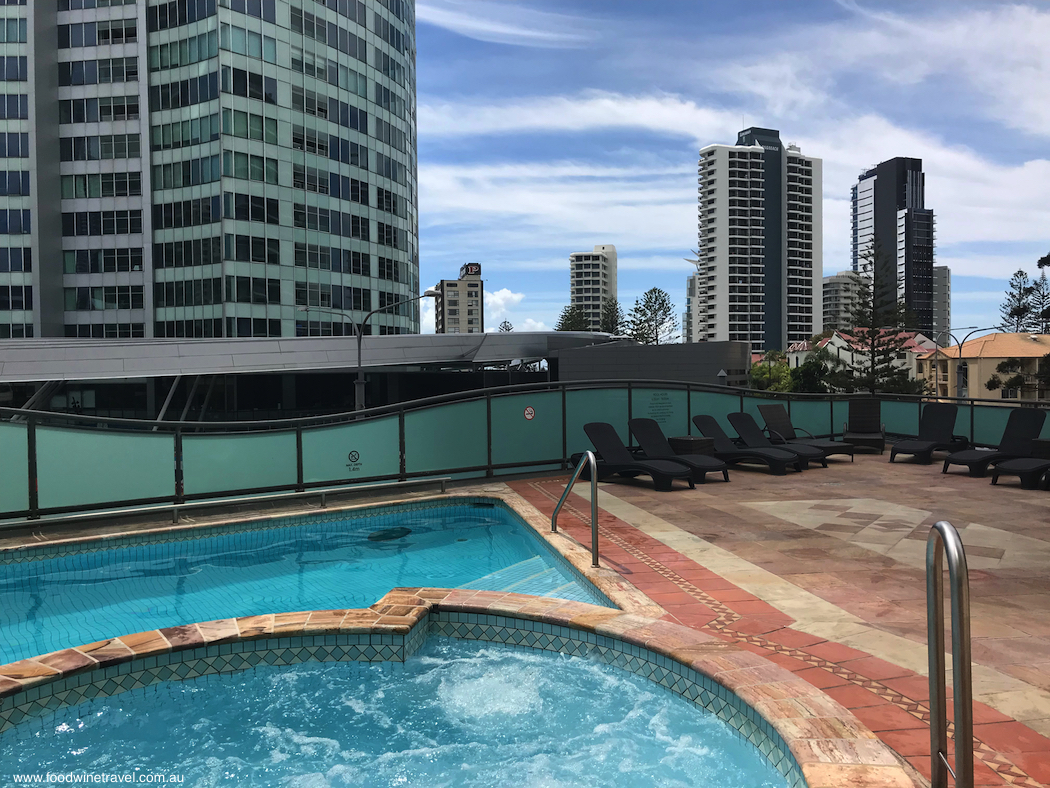 The "voco life" folk are the food and beverage staff whose pins bear the image of a flamingo, because flamingos are social birds that are rarely seen alone. This translates into vibrant bar and lounge spaces that provide a range of options, from cocktails and tapas, to afternoon tea, a private event, coffee with friends, or perhaps a quick snack for someone who's just come in from the beach.
"Our idea is there's a space for everyone at every time of day," says general manager Brenden van Blerk, who wants the hotel to be "a good place to have fun … At the heart of what we want to do is break bread with everyone."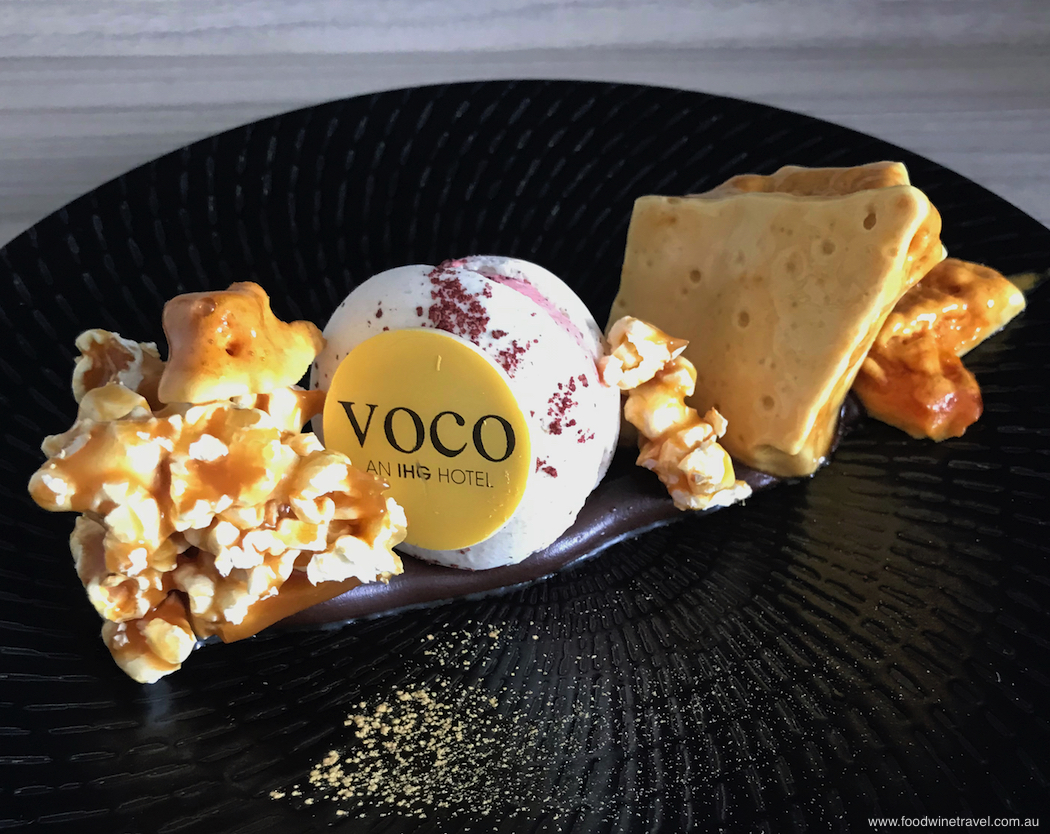 It all sounds rather cute and quaint, but there's a serious side to the hotel too, and that's in the way the hotel takes the issue of sustainability very seriously. We've written a whole separate post on that because we think it's important to support tourism operators who are taking the initiative on this important issue.
Voco Gold Coast is the first in what is expected to be a global brand, with other hotel conversions already in the pipeline in Australia, the U.K. and Europe. Located in what was formerly the Watermark Hotel & Spa, it has undergone a massive renovation with all 388 guest rooms getting a stylish makeover, along with the lobby and other public spaces.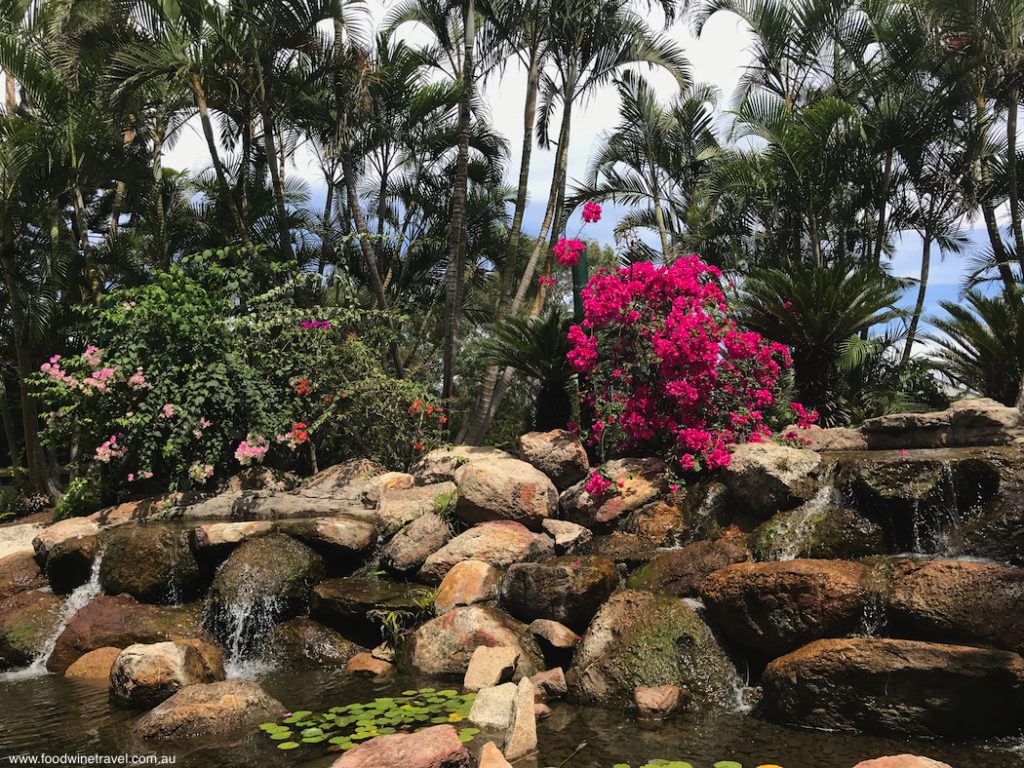 Deluxe and deluxe ocean view rooms and suites on the top four floors underwent a complete overhaul, with new bathrooms, new furnishings, artworks and designer lighting. The cheery painting in our room had bright splashes of yellow, contrasting with the blue and grey carpet (also new). As mentioned at the beginning of this post, the bed was super comfortable, and we were intrigued to learn that the mattress and doona were made from recycled plastic water bottles – another sustainability initiative.
The bathroom boasted a rain shower as well as a hand-held shower, and the make-up mirror over the vanity was a welcome inclusion for this short-sighted traveller. Bathrobes were provided and high-quality Aveda toiletries were provided in refillable dispensers.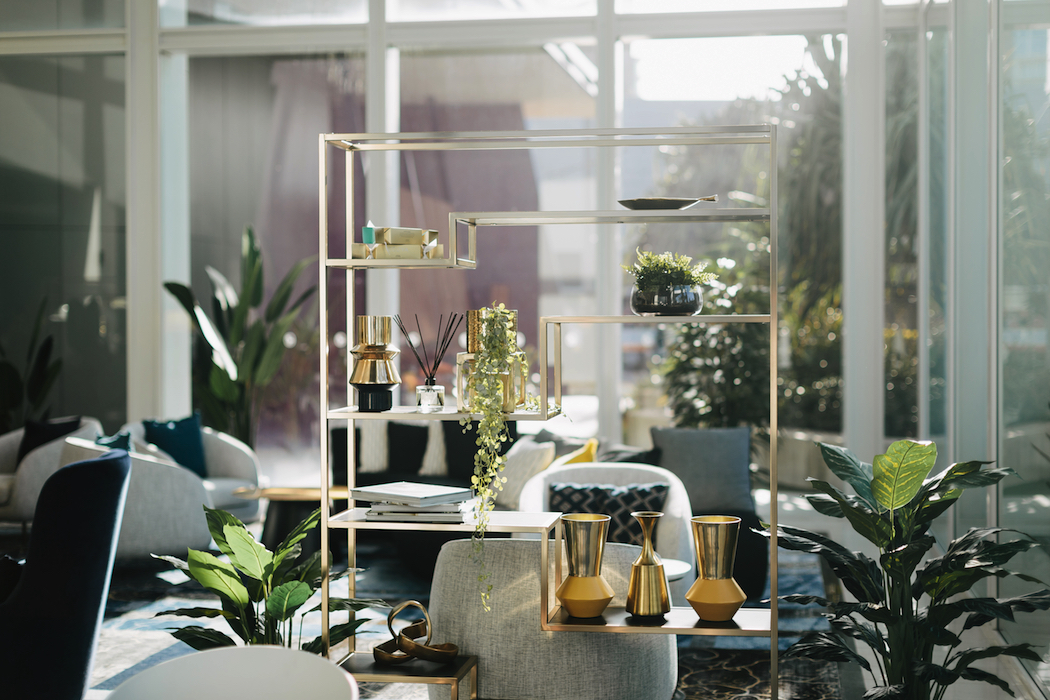 Voco has three restaurants, including its signature restaurant, Clifford's Grill & Lounge; Social House Café which has a bar doing excellent cocktails; and Waves Buffet restaurant where breakfast is offered in a light-filled space overlooking a garden. We loved eclectic touches like the wall of vintage Bakelite radios in Clifford's Grill, old Queenslander windows in Social House, and the collection of vintage Surfers Paradise photos on the wall of the cocktail bar.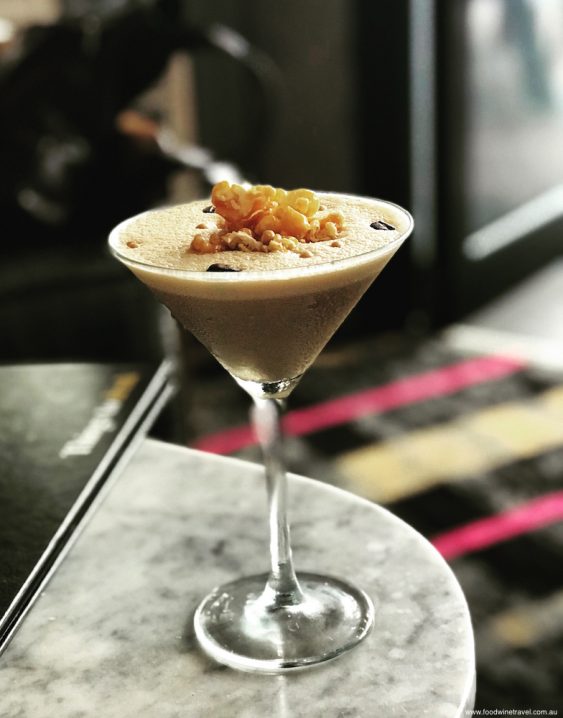 As well as a fitness centre and day spa, there are two outdoor swimming pools, one getting the morning sun and one the afternoon sun, so you can take your pick according to your preference. Voco is right in the heart of Surfers Paradise, a short walk from the beach and literally across the road from a tram stop, and valet undercover parking is available for a fee.
If you go:
Voco Gold Coast
31 Hamilton Avenue
Surfers Paradise Qld 4217
+61 (0)7 5588 8333
www.goldcoast.vocohotels.com
With thanks to Voco Gold Coast who hosted us with a night's accommodation and lunch in Clifford's Grill. We stayed in Room 1913.
Check out our posts on Clifford's Grill and the hotel's impressive sustainability initiatives.
Photos are our own where indicated. Others were supplied by the hotel and used with permission.