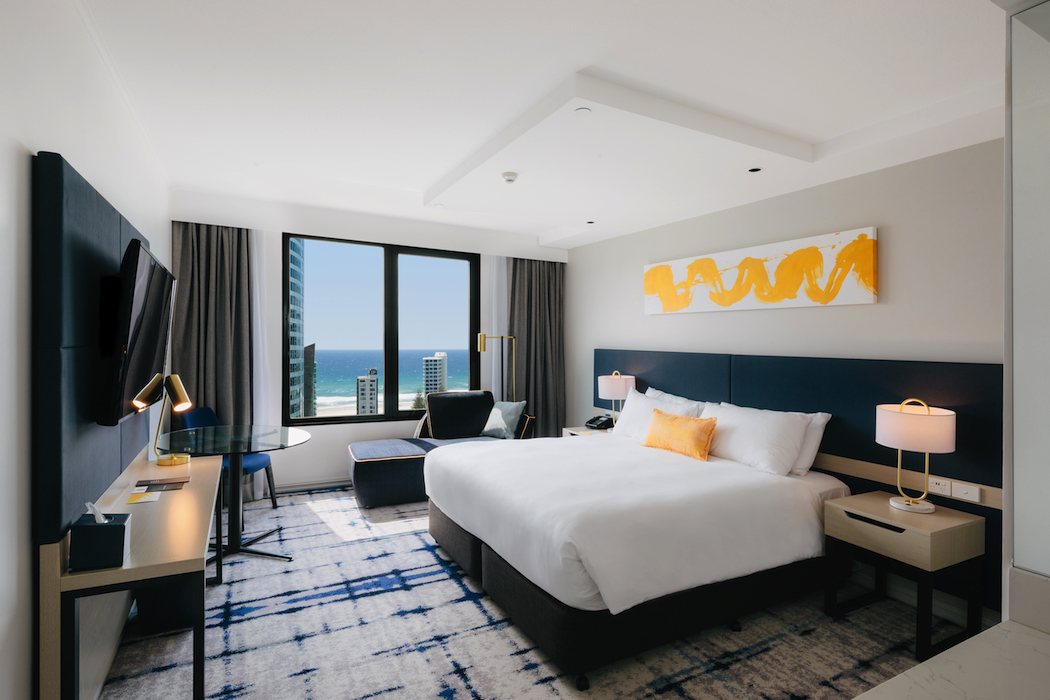 Those little bottles of toiletries that you find in many hotel rooms are all very well, but have you ever stopped to think about the environmental cost of all those bottles going into landfill? Brenden van Blerk, the general manager of Voco at Surfers Paradise, did the sums and calculated that if four bottles of body wash, shampoo, conditioner and hand lotion went into every room, half a million little plastic bottles would go to landfill every year. And that's just from one hotel. From 200 Gold Coast hotels, it would equate to 100 million bottles a year.
"The numbers are disturbing," says van Blerk. "They're not just gross, they're disturbing."
Refillable dispensers
Having been appointed by the InterContinental Hotels Group (IHG) to oversee the rebranding and transformation of the former Watermark hotel into the cool new Voco, van Blerk swung into action and instituted a trial of 220ml dispensers filled with quality Aveda products. It's been such a success that he expects to roll it out through the hotel over the next four weeks.
"The general sentiment that we've got back from the consumer is that 'we get it. This is great to see'. We're the first upscale brand to do large-bottle amenity dispensers."
And the icing on the cake? "It saves us money."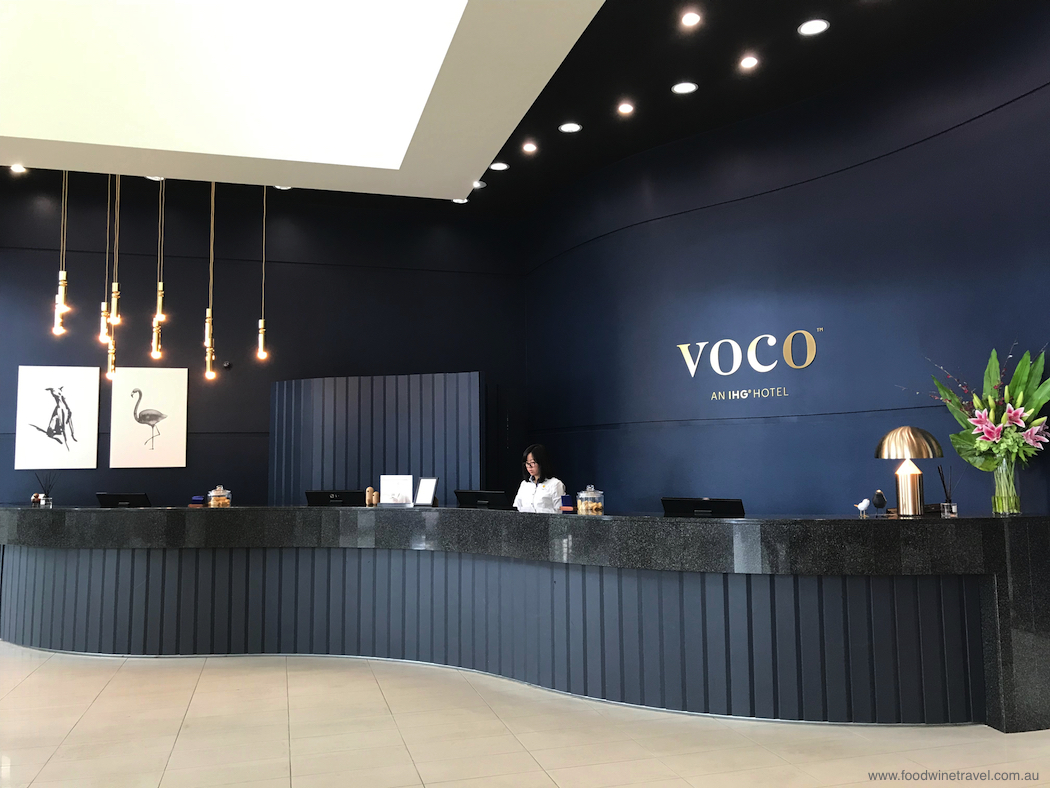 Van Blerk says the biggest concern that guests have about refillable bottles is how secure they are. "In Europe a lot of hotels do a 500ml bottle that's left on the counter in the shower, and for many people it's a question of … Is it tamper proof? How do I know what the heck's in that bottle?" Voco has addressed that by installing secure stainless steel dispensers fixed to the wall.
In my naivety, it never occurred to me that guests might deliberately tamper with a product. My concern was more for the quality of the product that hotels put in refillable dispensers. But van Blerk has an answer for that too. "If it's not a good brand, you think you're being cheaped out. We use Aveda which has amazing brand recognition for soaps, body wash and shampoos (and the dispensers are branded accordingly). It costs good money to buy the product."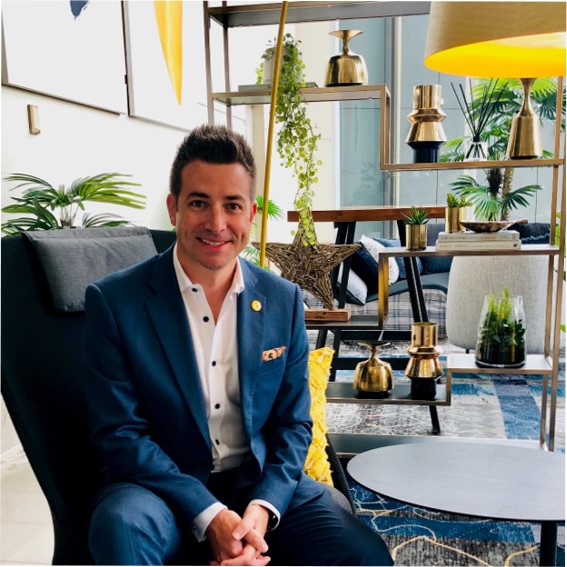 IHG's new upscale brand, Voco is positioned as a "modern lifestyle brand … with a strong focus on sustainability and vibrancy". The Surfers Paradise hotel is the first in what is expected to be a global brand, with other hotel conversions already in the pipeline in Australia, the U.K. and Europe. The group is taking the notion of sustainability so seriously that even its cute yoyo and other promotional tools are made from eco-friendly plantation timber.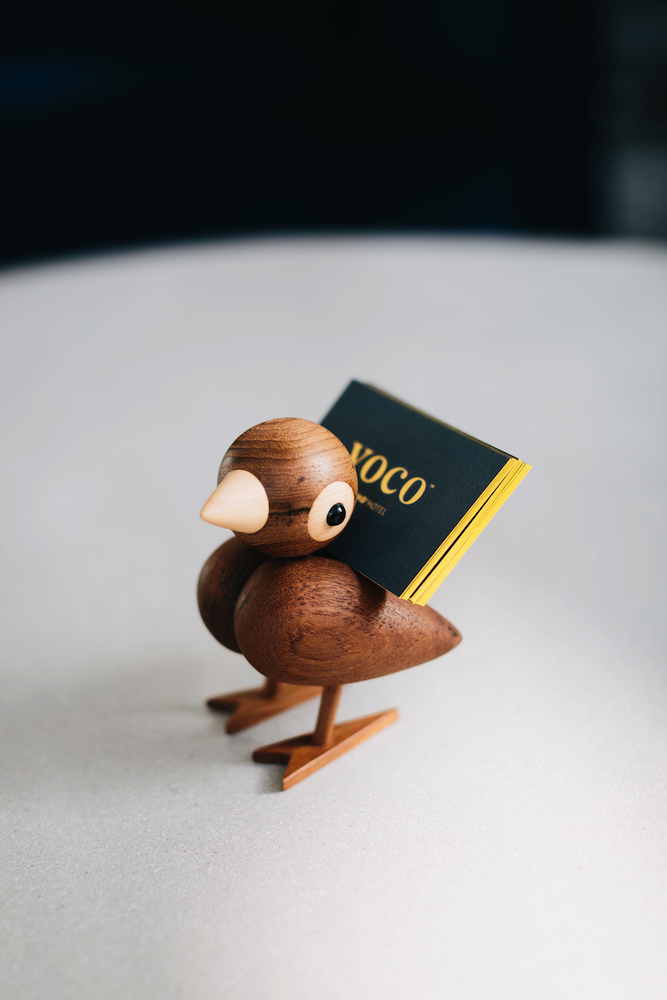 Van Blerk is phasing out plastic water bottles from the hotel mini-bar, and soon the only bottled water in guest rooms will be a large glass bottle of sparkling water. "Glass bottles have a higher chance of being recycled than plastic bottles," he says. "We have a two-part recycling bin in the rooms, so our trash cans have a recycling and a general waste system, and if we see a glass bottle in that, the team pull it out and recycle it downstairs. It's much easier to do (with glass) than with the plastics which get co-mingled and soiled."
No more plastic water bottles
In a further bid to address the horrendous worldwide consumption of plastic water bottles, Voco is relying on educating its guests. "We put a note in the room that says 'the water is deliciously drinkable … here are some cups', because at home you would do that."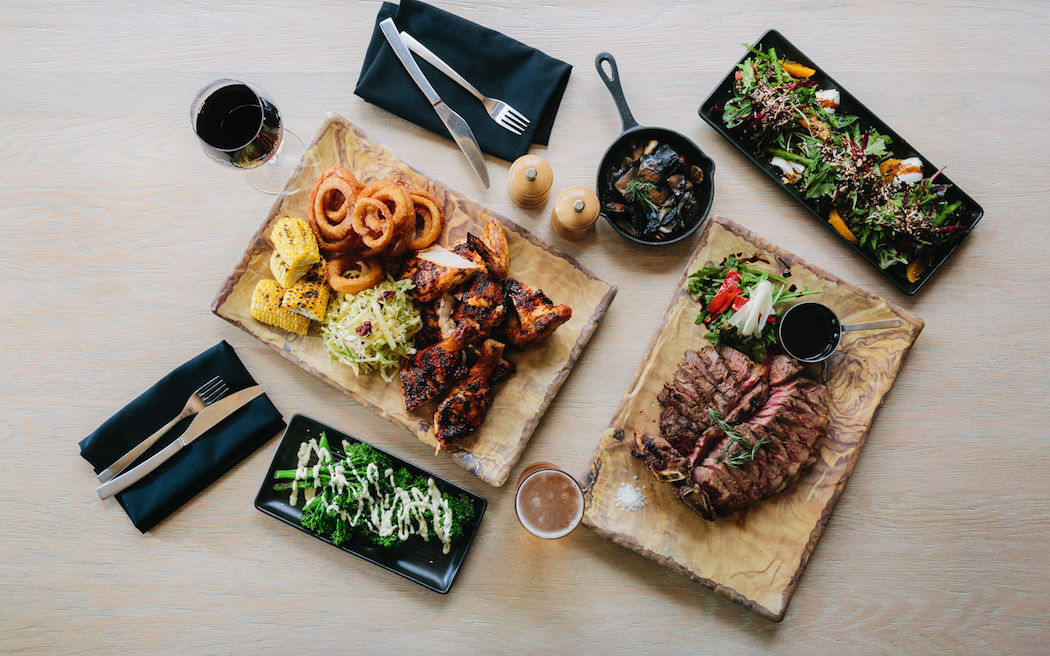 In partnership with the Gold Coast City Council, the hotel is taking part in a project to recycle all its green waste and kitchen waste. Even the bags that the waste is taken away in, are biodegradable. Executive chef, Daniel Smith, aims to source as much produce as he can locally, with the menu for the hotel's signature dining venue, Clifford's Grill & Lounge Restaurant, featuring Northern Rivers beef, Fraser Coast seafood and Bangalow pork. Smith says there is, at most, "a couple of hundred food miles on everything … I'm really proud of that".
Honey from rooftop hives
Honey used in the restaurant's beautiful desserts come from hives on the hotel roof, the latest harvest a few weeks ago netting 32kg of precious honey. Honeycomb from the beehives can be enjoyed at breakfast and is available for purchase in the hotel's Social House Café along with beeswax candles. Van Blerk says the candles help purify the air when burning, another eco-friendly touch.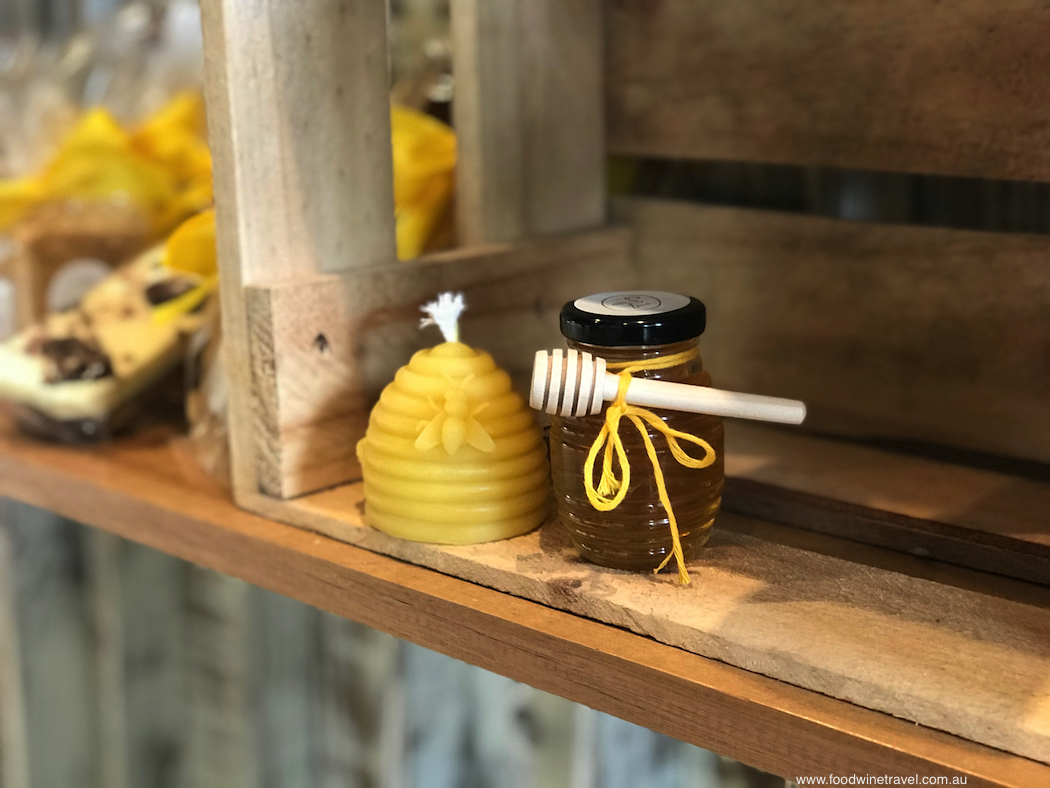 And who would have thought? Those dreaded plastic water bottles have gone into the bedding for the hotel's 388 guest rooms. "The mattresses and doonas are filled with a smart down made from recycled plastic bottles. It's staggering the technology that exists to be able to do this sort of stuff," van Blerk says. "From a consumer point of view, I don't think you would have been okay 5 years ago if you were told that your doona was made from recycled bottles. You'd have been, like, 'where's my plush feathered comforter?' because that's what (you'd expect from) an upscale experience."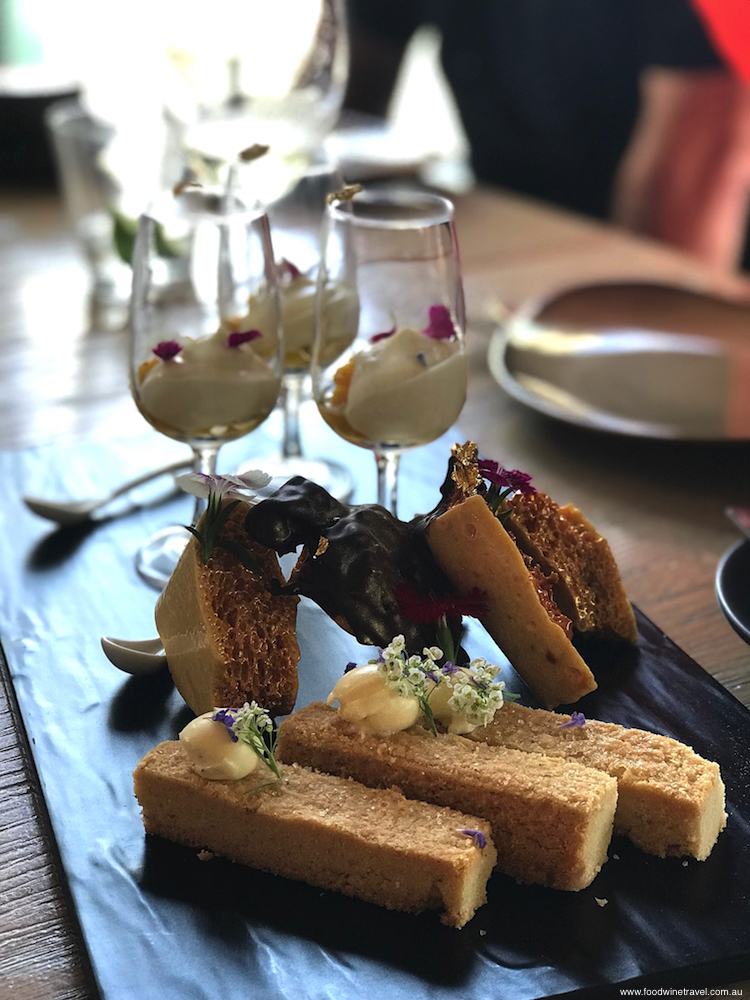 Today, however, guests are seeking out brands that conform with their own ethos or beliefs. Van Blerk knows from his own travels that he wants an experience that accords with his ethos "but where it doesn't actually feel like I'm putting myself out". In a nutshell, that's what Voco is offering too. "It's not like having to take your own bags to the grocery store. It's the full service experience."
If you go:
Voco Gold Coast
31 Hamilton Avenue
Surfers Paradise Qld 4217
+61 (0)7 5588 8333
www.goldcoast.vocohotels.com
Photos 1,3,4 & 5 supplied by the hotel and used with permission. Other photos are our own.
Check out our posts on Voco Gold Coast and its restaurant, Clifford's Grill.