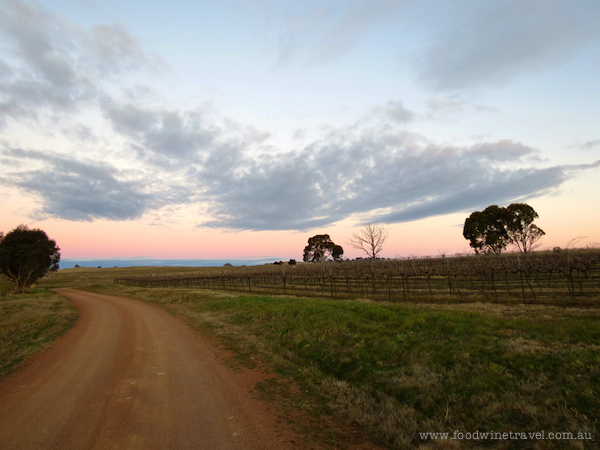 Like the National Capital itself, Canberra wines have matured into a thing of beauty – elegant and well-rounded with charm, character and even a little bit of spice! So at the end of this Centenary year, it's time to celebrate with three very special wines.
The limited edition collection of Canberra District Centenary Wines includes a Riesling, Shiraz and Sparkling with labels depicting the Burley Griffin map design for Canberra.
All are a blend of medal and trophy winning wines from the Canberra District, and they represent the varieties that the region does best.
By any account, Riesling and Shiraz are the stars of the region. The Centenary wines are from the 2008 vintage, marking 100 years since the Canberra area was officially named as the site for the new Australian capital. The sparkling wine is a blend of Pinot Noir and Chardonnay from the 2011 vintage.
The Canberra District Wine Industry Association held blind tastings to choose which wines would be included in the blends. Some of the region's most esteemed winemakers were on the tasting panels and oversaw the blending.
The Centenary 2008 Riesling was awarded a silver medal at this year's International Riesling Challenge. Crisp and fragrant with citrus tones, it's just starting to see some age characters of toast and honey coming through.
The Centenary 2008 Shiraz is medium-bodied with lovely spice and cherry notes, and all the elegance you'd expect from one of the Canberra District's cool climate reds.
And if there's one cork you should be popping at the end of a remarkable year in Canberra, it's the Centenary Sparkling, a lively fresh bubbly that was a huge success when it was poured at the World's Longest Bubbly Bar during Canberra's birthday celebrations in March.
Grapegrowing and winemaking were some of the earliest industries in the Canberra region more than 100 years ago, so it is appropriate that we should be celebrating the city's birthday with these beautiful commemorative wines.
The Riesling and Shiraz cost $35 each and the Sparkling $30. Phone Allan Pankhurst on 0418 605 304 for details on how to purchase.