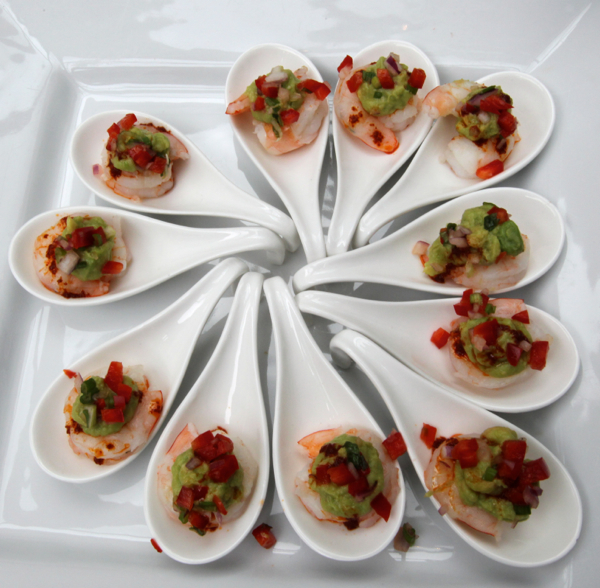 Isn't it exciting that in the space of just a few years, Sydney has gone from having no great food festival to speak of, to having a world-class festival with an outstanding line-up of events featuring chefs from around the world?
Crave Sydney International Food Festival boasts around 500 food and wine events in Sydney and regional NSW, with some brilliant new events this year including Kitchen Garden, Surprise Saturday Lunch and the world famous Dîner en Blanc (White Dinner).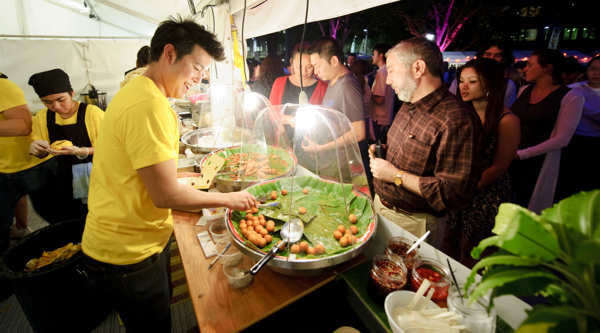 Old favourites such as Breakfast on Bondi, Night Noodle Markets, Barbecue Madness and the World Chef Showcase will be on the agenda as well. This year's event puts the spotlight on Italian cuisine.
Director Joanna Savill says there'll be "literally hundreds and hundreds of events to get involved in including pop-ups and parties, Good Pub Grub, Cocktail of the Month, late night Sugar Hit desserts, 100 Mile Meals, community festivals, quirky Hats Off dinners and everyone's favourite, Let's Do Lunch, offering special meal deals at some of Sydney and NSW's top rated restaurants."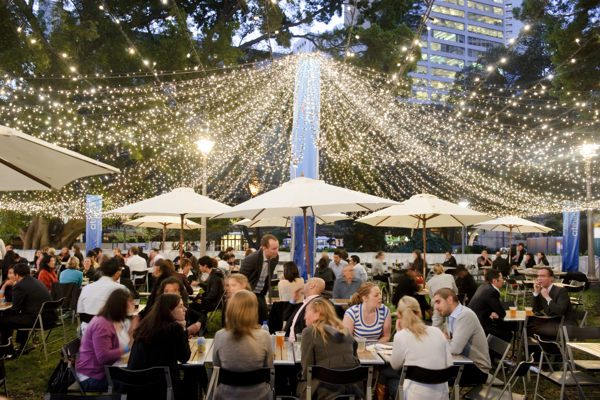 Highlights of Crave include:
World Chef Showcase (October 6 & 7) – star chefs such as Massimo Bottura, Roberto Petza and Gabriele Bonci (Italy), Jordi Roca (Spain), and Christina Tosi (US) join local legends to showcase their talents.
New to the World Chef Showcase is Talks and Thoughts, covering the issues and ideas in today's food (and drinks) world. Presenters include David Chang (Momofuku Seiobo and Lucky Peach magazine), Ruth Reichl (former New York Times restaurant critic) and Nicholas Lander (restaurant reviewer with The Financial Times and author of The Art of the Restaurateur).
Breakfast on Bondi (October 14) – join Opera Australia's Lorina Gore and breakfast king Bill Granger for sunrise, surf and symphony on Bondi beach.
New in 2012: reserved seating areas and pre-ordered bills brekkie.
Barbecue Madness (October 6) – the festival starts with a sizzle at The Sydney Morning Herald Growers' Market at Pyrmont as hatted chefs such as Kylie Kwong and Rockpool's Phil Wood get grilling with growers' produce.
100 Mile Meals (October) – think global, eat local. Enjoy a long table lunch at dozens of 100 Mile Meals across regional NSW, celebrating the best local produce. All ingredients come from just down the road or a nearby paddock, with local wines.
Night Noodle Markets (October 3-5, 8-12, 15-19) – extended across three weeks this year and till 10pm nightly. The new Noodle Box hospitality area has a dedicated bar, canapé menu, live jazz, a Malay village feel courtesy of Chinta Ria restaurants… and no queues.
Kitchen Garden (October) – 10 different opportunities for the GYO (Grow Your Own) crowd. Go on a Garden Tour with Peter Gilmore at his new growers' farm or check out the vegetable beds at Bowral's Biota Dining and Berry's Hungry Duck.
Street festivals (throughout October) – with dozens of street-based events.
Seven new community festivals include the Jewish Food Festival at Eveleigh (October 14); The Lanes of Parramatta (October 18 & 19); Paddington's Pub Precinct Barbecue Madness (October 6); Meander Manly (October 23); Eat, Drink Neutral Bay (October 28); and Signature Dish events in Cabramatta and Canley Vale.
A number of one-off events round off the festival including Dîner en Blanc (the White Dinner) on October 18, a globally renowned secret dinner. 1,200 people will assemble at one of Sydney's most iconic locations, undisclosed until the evening of the event. Attendees must bring their own white table, white table decorations and… wear white.
A Moveable Feast on October 20 sees Sydney's brand-new fleet of food trucks roll into George Street for one evening only. Traffic will be closed off between Park and Bathurst streets for film screenings, music, seating on the roadway and lots of eating.
Showcase dinners will see visiting international chefs take over the kitchen at various restaurants: Massimo Bottura at Marque, Jordi Roca at Sepia (Good Food Guide Restaurant of the Year 2012) and Italian pizza chef Gabriele Bonci, at Ormeggio at the Spit.
The full Crave Sydney International Food Festival program is at www.cravesydney.com
Tickets for the World Chef Showcase are available at Ticketmaster.
Photos supplied by Crave Sydney International Food Festival. Top and bottom photos by Janie Barrett.
Related post: Night Noodle Markets.