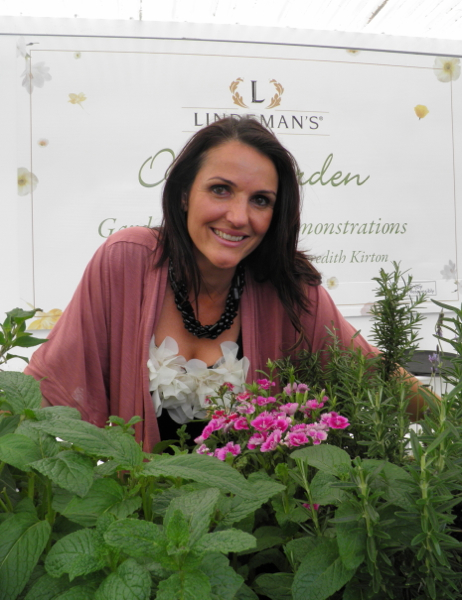 If you're visiting Floriade in Canberra anytime between now and October 14, be sure to pop into Lindeman's Open Garden.
The cellar door is a great place to sit back and relax with a glass of Lindeman's wine, while you take in gardening talks and cooking demonstrations.
In keeping with this year's Floriade theme of Style and Design, Lindeman's Open Garden features a 6-metre tree of hanging baskets.
Guests can create their own mini-garden of flowers and herbs to display on the tree or take home.
Lindeman's has its Early Harvest and Sweet Seasons ranges on offer – crisp, refreshing wines with a relatively low alcohol content.
There's also an opportunity to taste the new Lindeman's Early Harvest Pinot Grigio which will come on to the market later this year.
Lindeman's ambassadors, television chef Dominique Rizzo (pictured above) and gardening expert Meredith Kirton, will be on hand at various times. Rizzo, who I had the privilege of meeting at last year's festival, will demonstrate some beautiful seasonal recipes complemented by Lindeman's wines.
The Lindeman's Open Garden will be open from 10am to 4pm every Friday, Saturday, Sunday and public holiday Mondays (1 October and 8 October) during Floriade. The garden/cooking demonstrations will be held five times a day from 11am on those days.
Related posts: Floriade: Time To Stop And Smell The Flowers; Dominique Rizzo's Fig, Balsamic and Polenta Cake.