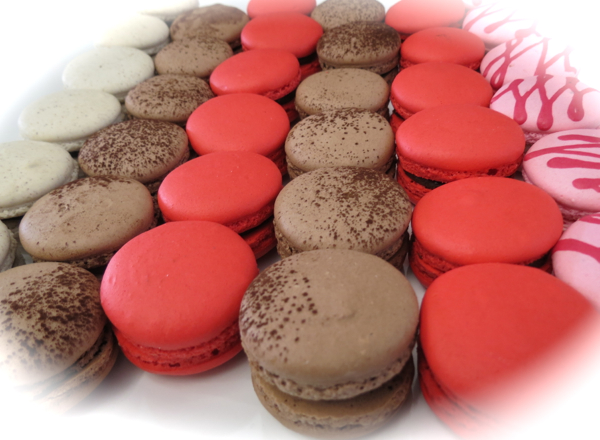 It might sound trite but you can feel the love that goes into the pastries and macarons made by Dream Cuisine.
Mother and son team, Marilyn Chalkley and Owen Saddler, use organic milk and whole flour, free-range eggs, farmhouse cream and fresh fruit to make their products. There are simply no compromises.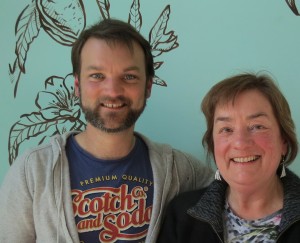 You only have to taste their superb macarons and other goodies to know that this is a labour of love.
The pair set up their business in February 2010 and quickly became a huge hit at the Capital Region Farmers Market and Old Bus Depot Markets in Canberra.
The macarons are also sold to some of Canberra's leading cafés.
The range is unbelievably delicious with flavours including Passionfruit, "Tiger" (dark chocolate and orange), Coffee, Hazelnut, Cherry and Chocolate, Lavender & Honey, Raspberry, Double Chocolate, Strawberry & Champagne, and one of my favourites, Chai.
Their Pistachio and Lime macaron won a silver medal in the 2012 Sydney Fine Food Show. It was one of the first macarons they developed using nuts other than almonds, and fresh fruit in the middle. It's since become one of their most popular macarons and rightly so, for it has a lovely balance of sweet and tart.
Their biggest selling macaron is – need I say? – Salted Caramel. It is made with fleur de sel from Guerande in France and is simply divine. Macarons aren't everything though, and they also do a lovely lime tart, Danish pastries and other patisserie items.
In April this year they opened a small shop and café in Fyshwick, and while it's in a rather odd location, tucked in between industrial businesses, it's quickly become a destination in itself.
They are doing pizza by the slice for the café, using a quality tomato sauce (naturally). Their coffee is roasted by Alchemy in Sydney.
While you are waiting to be served, you can look through the window to the kitchen behind and know that everything is being made fresh by this talented duo.
Dream Cuisine
9/18 Whyalla St,
Fyshwick
Canberra ACT
+61 2 6162 2021
Open Monday to Friday 6.30am to 4pm, Saturday 9am till 2pm.