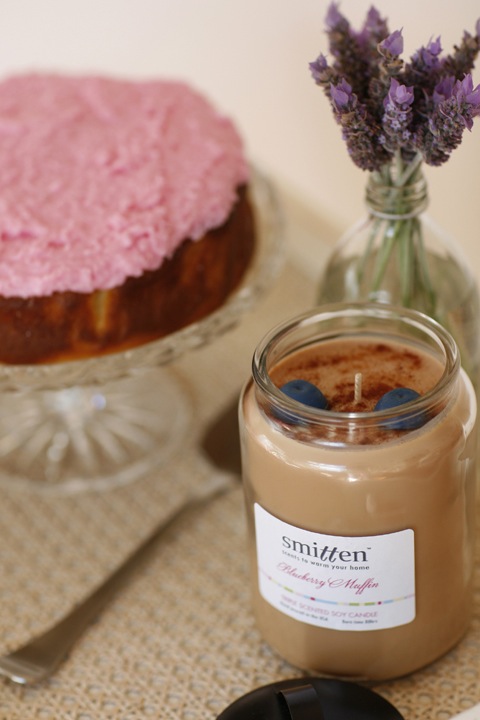 Is it twee to say that I am smitten with Smitten candles? If I ever sell my beautiful home, I plan to have Smitten's Hot Baked Apple Pie candle delivering its fragrance through the house. And I'm pretty sure any potential buyers will be smitten too.
The Hot Baked Apple Pie candle that is currently bringing me so much joy is part of the Sweet -Tooth range from Smitten Scents.
They're the creation of Sydney woman Peita Mages, who began making them because she was disenchanted with corporate life and with candles that didn't smell as good as they promised.
She makes them from soy (kind to the environment) and 100% cotton wicks, and triple-scents them with yummy flavours that smell good enough to eat.
Think Blueberry Muffin, Banana Nut Bread, Café Caramel Latte, Carrot Cake, Crème Brûlée, Snickerdoodle, Cinnamon Raisin Bread and more. There are smelts (for oil burners) available in the same flavours too.
Peita has a lovely blog, Bake Escape, with recipes for delicious baked goodies (real ones!) and you can find her candles online at www.smitten.com.au
The products can also be found at a number of Sydney markets, including Kirribilli, Mosman and Balmain.