A post from Alise, our Canadian correspondent. 
Having become a Vancouverite only a few weeks ago, there is still much to explore in this beautiful city. Amongst the mayhem of moving to a different country, The Boy and I have been trying to make sure we're slipping in a few touristy things here and there. With that in mind, we headed to the EAT! Vancouver Food + Cooking Festival.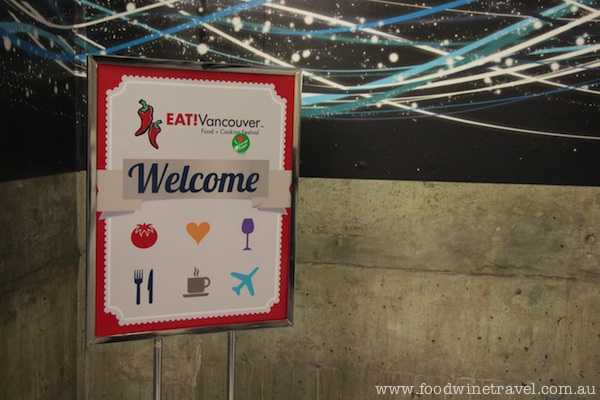 I was eager to see what was on offer in the way of local produce. Back at home in Canberra I'm lucky to live in a wonderfully productive region where many of the producers meet every weekend at the Capital Region Farmers Market.
In Vancouver, the Granville Island Market is a beautiful market in a lovely setting, but it's not a farmers market as such. So with little knowledge of British Columbian produce, we headed to the EAT! Vancouver Food + Cooking Festival to find out what is growing on our doorstep.
We were greeted with a warm, friendly atmosphere as we entered BC Stadium, venue for the opening and closing ceremonies for the 2010 Winter Olympics. Samples and tastings at the ready, I couldn't wait to dive in. Slowly working our way through the aisles, we talked with the producers and sampled their products.
Now I'm sure the national food of Canada is jerky – I can't stand the stuff. Fortunately I had my trusty Meat Lover with me to be my taste tester. He couldn't get enough of the stuff!
There wasn't as much produce as I'd expected. There were a lot of international tourism bodies though, which was great. Countries like India, Mexico and Argentina all had stalls providing travel advice and samples of their national dishes.
Despite the fact that British Columbia has a lot of good wineries, I was disappointed by the 19+ section. Not only did you have to pay for a tasting glass, you then had to pay for samples. I found this very strange. I'm not opposed to paying for a good drop, but for just a swirl in the bottom of my glass? And for $3 or so? No thanks.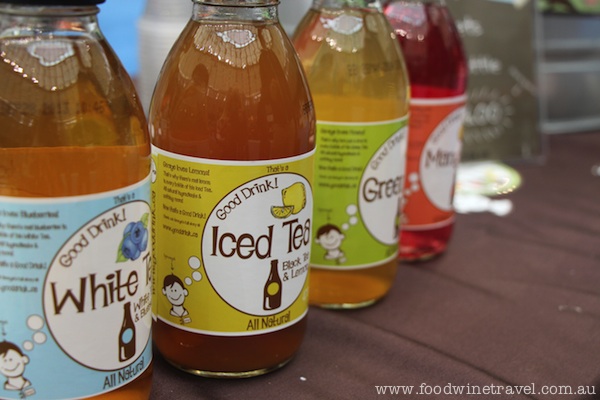 What I did like about the EAT! Vancouver Food + Cooking Festival though, was that a handful of local eateries had actually set up shop. In the ready to eat area, you could buy coupons for about 50 cents each and then use multiple coupons to swap for mini-meals. Like these satay noodles from Noodlebox, a south-east Asian noodle bar in Vancouver.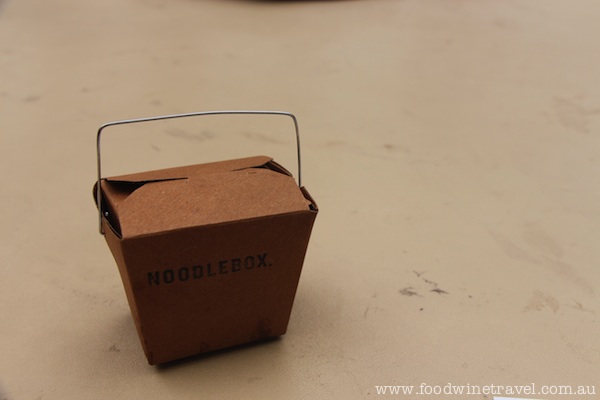 It was a great day out, but I'm puzzled by the produce situation here. Despite Vancouverites loving the outdoors and getting back to nature, I've yet to discover much local produce. If you can point me in the right direction, I'd love to hear from you!
That's not to say there's a lack of yummy food in Vancouver. In fact, we've had many great meals already and from the photos here, you'll see that there are some very talented chefs doing some really great things.
I am hereby adopting the title of Food Wine Travel's official Canadian correspondent. Know of a fab eatery in the Vancouver area? I'd love to hear about it. Have you visited any of the wineries in BC? I'd appreciate any feedback, tips and advice.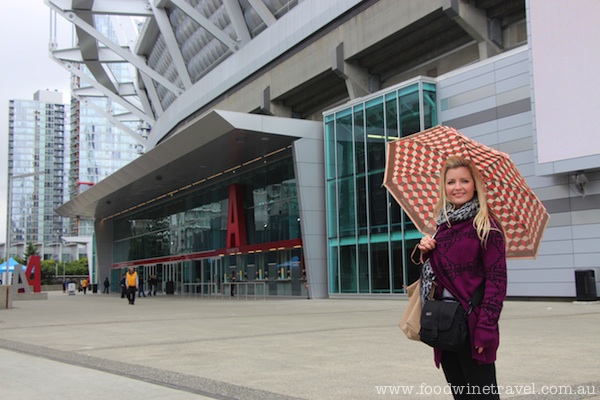 Fact file:
Where and when? The next Eat! Vancouver Food + Cooking Festival will be held at BC Place Stadium from May 30 to June 1, 2014.
Details: www.eat-vancouver.com
Related post: The 100 Mile Diet: Going Local In Vancouver