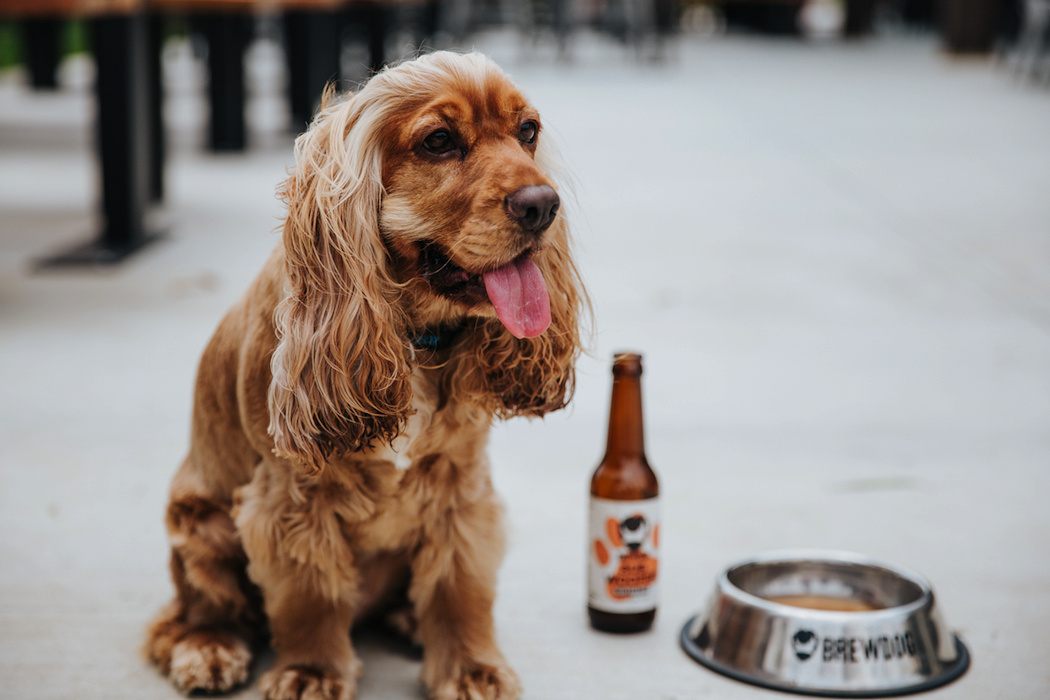 Brisbane has a cool new brewery and we think you're going to love it. BrewDog has a great spot on the banks of the Brisbane River, right next to the Gateway Bridge, providing water views by day and a colourful backdrop with the lights on the bridge at night. It's the first Australian tap room and brewery for BrewDog, a Scottish brewer that has been a trailblazer on the UK craft beer scene.
Started in 2007 by James Watt and Martin Dickie, the independent brewery now exports to more than 60 countries. Its foray onto Aussie shores is driven by a desire for their product to be consumed in optimum condition – and being a long way from Scotland, the only way for that to happen was for it to be brewed here.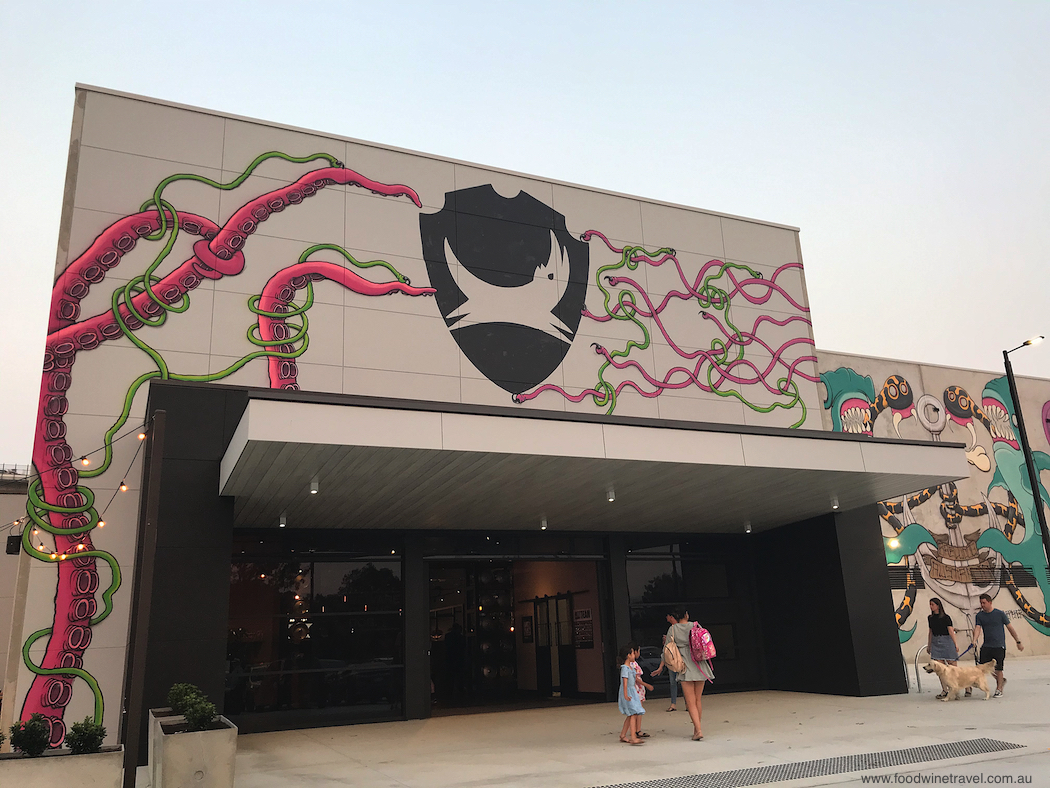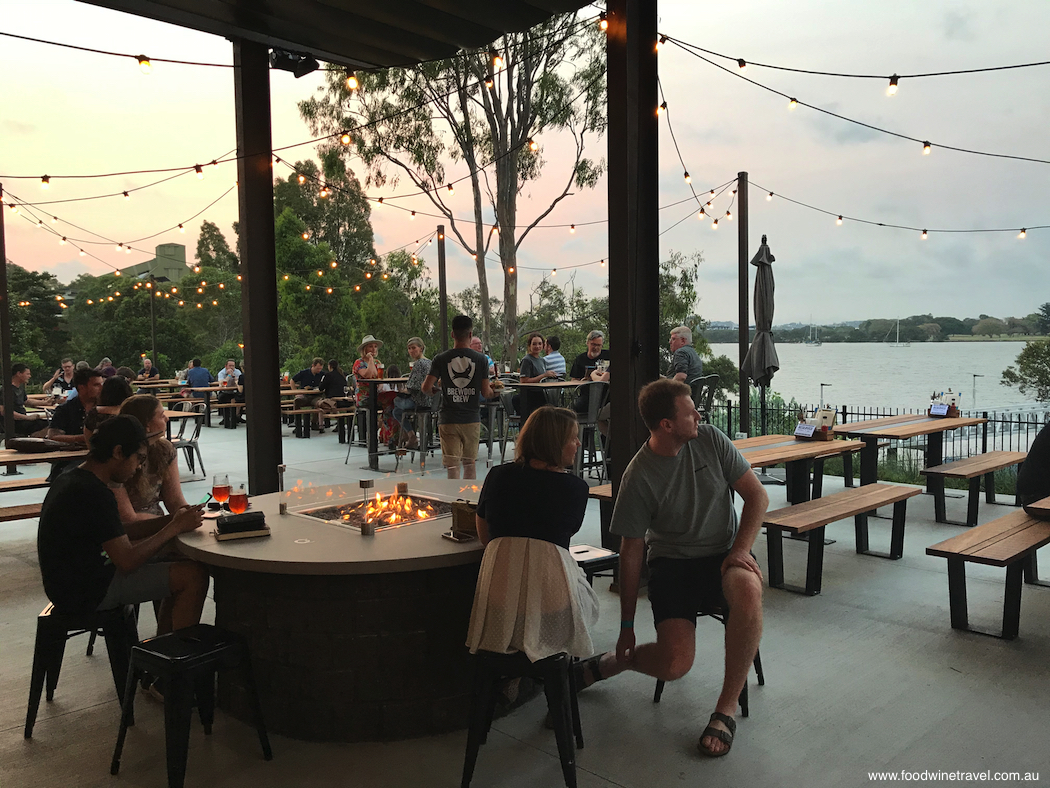 Dog Tap Brisbane opened in an industrial estate in Murarrie this week, and first impressions are wow, these guys have thought of everything. It's an enormous space with an industrial aesthetic, leather booths, communal high-top tables, a vast outdoor patio with open fire pits, and for a bit of fun, even a couple of pinball machines. Featuring artwork from BrewDog's resident artist, Fisher, and incandescent lighting strung from one end of the patio to the other, it's festive and convivial, and a great spot to relax over an ale or two.
The menu offers burgers, hot dogs, salads and buffalo wings alongside small and large plates including Korean-style chicken wings, crispy pork cheeks, baby squid calamari and barramundi fritters. It will also offer a brunch menu every weekend, featuring chicken & waffles, eggs benny and more.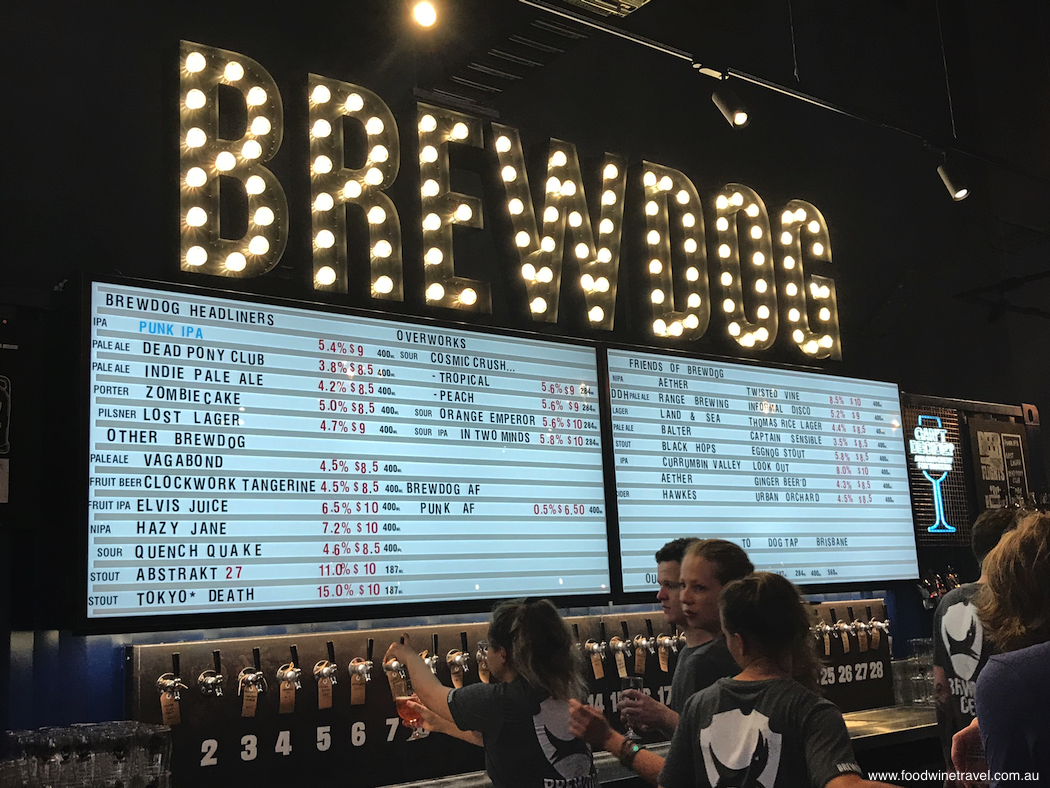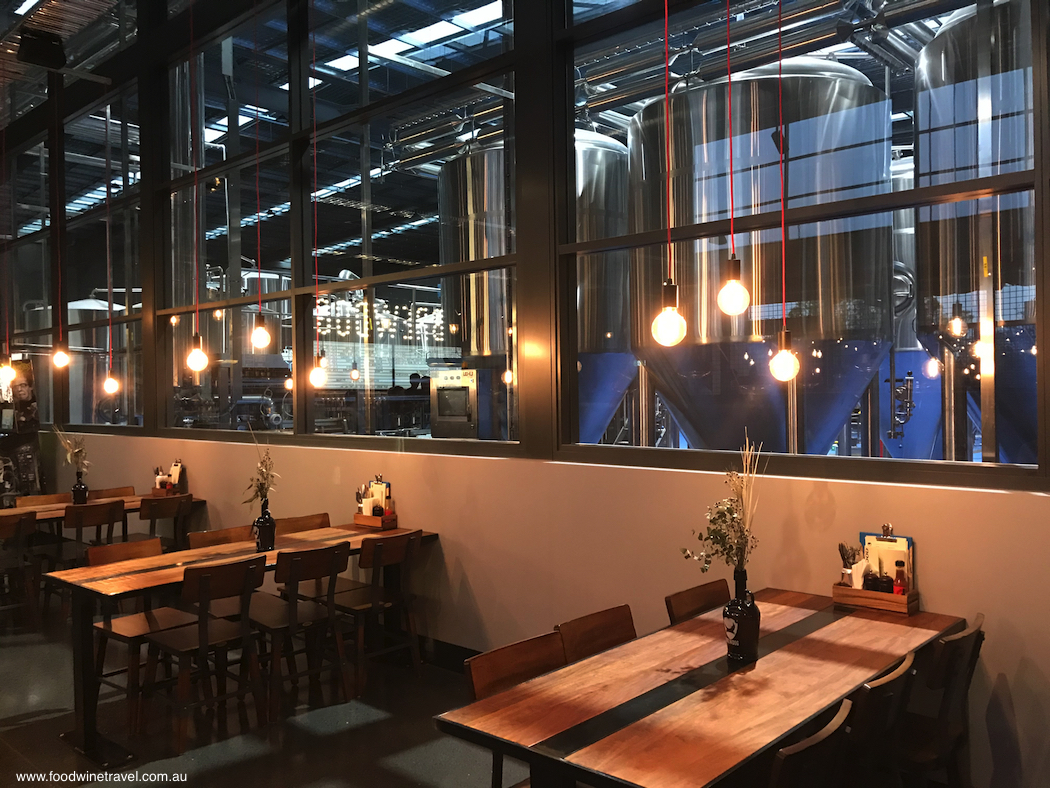 The bar has 28 taps showcasing the brewery's headliners, including Punk IPA, a brew that inspired a beer revolution. Others on tap on the opening night included Dead Pony Club pale ale, Zombie Cake porter, Clockwork Tangerine fruit beer, Lost Lager pilsener and the wicked Tokyo Death stout with a heady 15% alcohol.
There's also an exciting list of local guest beers on tap, including Range Brewing, Currumbin Valley Brewing, Balter, Aether, Brouhaha and Black Hops. The wine list features an all Aussie line-up, with a strong turnout of Australian distilleries on the spirits list and local-only soft drinks.
The Brisbane tap room is BrewDog's 94th bar globally but only its fourth tap room attached directly to one of its breweries. At this stage, the beer is still coming in from abroad; the brewery won't be up and running till January. The fully automated four vessel 25HL brewing system will offer flexibility across beer styles and productions, allowing the team to produce small-batch brews alongside their headliners and core range.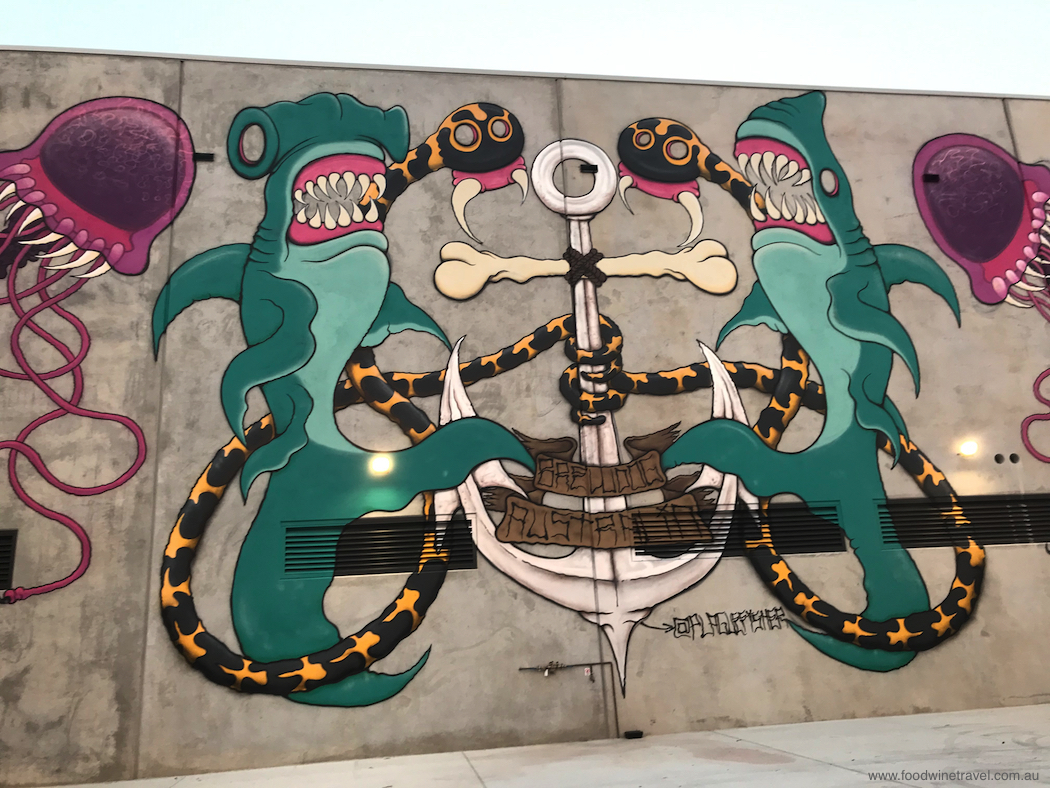 One special feature about the brewery worth noting is that it has a barrel-ageing facility, allowing it to produce an Australian-exclusive set of wood-aged beer. It will be filling oak in January so that the flavours can start developing.
BrewDog co-founder James Watt says the craft beer scene in Australia is one of the best in the world. "We've shipped BrewDog Headliner beers to Australia for nearly 10 years, but this new brewery will give us the capacity to reach new corners of the country," he said.
Showcasing and learning from Australian independent breweries is a huge focus for BrewDog. It wants to play an active role in supporting the local craft beer community and helping to promote local brands globally. Stay tuned for local events, showcases and collaborations.
If you go:
DogTap Brisbane
77 Metroplex Avenue,
Murarrie, Brisbane Qld
Australia
www.brewdog.com