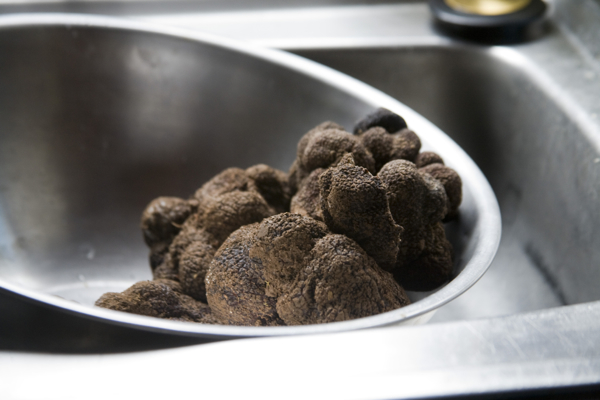 Winter in Canberra means …. truffles! Are you ready for the Canberra & Capital Region Truffle Festival? About 40 venues are taking part in this year's festival, which starts on Friday and continues till early/mid-August.
It's a great event, now in its fifth year, and a terrific showcase for the region's flourishing truffle industry. The region has about 30 growers and around 16,000 trees in various stages of truffle production.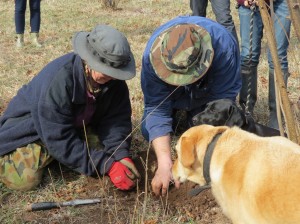 You might recall my post last year about the truffle hunt I took part in at the Terra Preta Truffle Farm near Braidwood (pictured at right).
If you've never been on a truffle hunt, it's very exciting, believe me!
Terra Preta is once again taking part in the festival, along with a couple of other truffières (truffle growing farms).
There'll also be tastings, dinners and cooking demonstrations in and around Canberra. Check out the Truffle Festival website for the full program.
Restaurants and wineries taking part include Grazing at Gundaroo, PodFood, Lambert Vineyards, Pankhurst Wines, Italian and Sons, Pulp Kitchen and Silo Bakery.
At Mount Majura Vineyard, you can sample truffles infused in Small Cow Farm brie at weekend wine tastings. The Wig and Pen, named champion small Australian brewery in the 2012 Australian International Beer Awards, will offer a truffle-infused ale.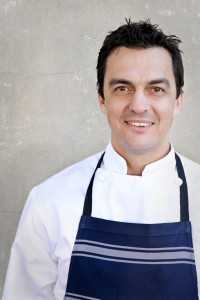 The Fyshwick Markets have got right behind the festival with a feature event this Sunday from 10am to 3pm.
The Truffle Market Day will include free cooking demonstrations with Sydney chef Jared Ingersoll (pictured), live music, local producers' stalls, kids' activities and a Truffle Long Lunch at 3Seeds cooking school.
Canberra truffles will be available in products such as truffle butter (Wiffens), truffle sausages (Fyshwick Gourmet Organic), truffle fish (Ocean Fresh), truffle eggs (Bean & Grain) and truffle pizza (Deli Planet).
Sherry McArdle-English, who grows French Black Truffles at Majura, picked her first truffle on May 21, three weeks earlier than usual. She is running truffle hunts every Saturday until August 17, and for the ultimate truffle experience you can combine a hunt with a truffle cooking class at 3Seeds.
The truffle theme will continue at Fyshwick Markets every weekend in July. Check the Fyshwick Markets website for details.
Related post: Truffles: The Ultimate Luxury